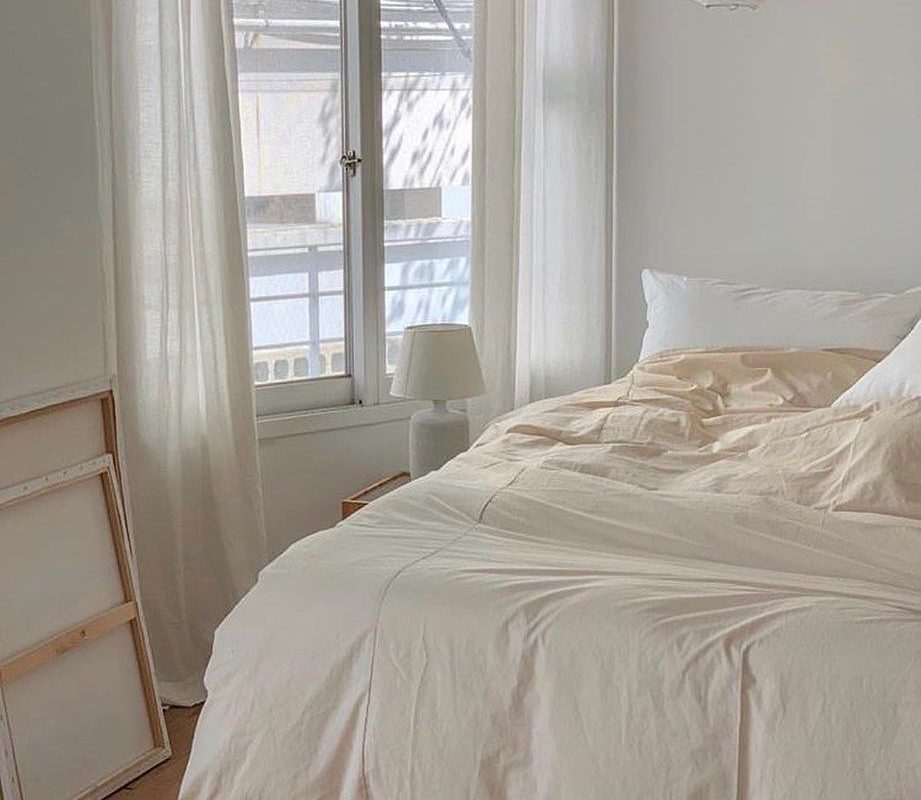 With everything that's going on in the world right now, staying calm and keeping your stress levels down can be so hard. I've been posting a ton of stuff lately on how to deal with everything that's happening, including my 10 Ways To Reduce Stress During Quarantine post. Today's post is going to be a little more beauty focused, and it's my best tips for getting beauty sleep that can give you glowing and healthy skin!
We know that consistently not getting 7-8 hours of high quality sleep will eventually lead to dull, tired looking skin as well as under eye bags. So these tips will help you improve the quality of your sleep and will give you a healthy glow as a result!
Keep reading for my beauty sleep tips for glowing skin:
DISCLOSURE: THIS POST CONTAINS AFFILIATE LINKS, WHICH MEANS THAT I GET A COMMISSION IF YOU DECIDE TO MAKE A PURCHASE THROUGH THESE LINKS, AT NO ADDITIONAL COST TO YOU.
Take A Melatonin Supplement
Melatonin naturally induces sleep, so taking it about 30-45 minutes before you're planning on going to bed can help so much with making you feel tired. It also will help you get a more restful sleep where you're not constantly waking up in the middle of the night, which is going to help you get amazing healthy skin!
Use A Diffuser
Using essential oils in a diffuser every night will make your space smell like a spa. Setting up a nice calm environment before you go to bed is key to getting beauty sleep! Click here to check out the perfect diffuser that looks cute in your apartment and is really affordable too!
Take A Relaxing Bath Before Bed
This is one of my favorite things to do because it's truly such a great way to just relax and focus on yourself for 45 minutes with no other distractions around. You can light some candles and even eat a snack in the tub if you have one of these cute bath trays!
Plus, you will go to bed super clean and smelling great after a long day of hard work. What's better than that?!
Stop Using Your Phone One Hour Before Bed
Blue light from your phone screen interferes really badly with your sleep. I used to not be able to get a solid 8 hours of rest and I figured out that it was because I would be on my phone literally right up until I fell asleep – so bad for you!
Seriously, if you haven't tried this before then just put your phone away for even 45 minutes before you go to sleep (but ideally an hour) and see what a difference it makes when you wake up in the morning. It'll definitely be hard at first, but find a book you can read or implement the above or below tips to take up your time instead of scrolling on your phone!
Listen To Calming Music
Listening to quiet music before bed can be really soothing and has a positive effect on the nervous system, reducing your stress levels and making you feel more zen! Quiet, calming music basically signals to your brain that it's time to turn off for the day.
Moisturize Your Skin
This one is a given but to get glowing skin you have to make sure you're committed to your skin care routine, be it 3 steps or 25 lol.
Try to set aside the approximate amount of time you need to do your nighttime skincare routine and plan around that time when you're getting tired. I find that if I stay up too late and get way too tired, my skincare routine is the first thing to go and I just do the bare minimum before going to bed which isn't the best! Always prioritize your skincare and it will pay off in the short and long term!
Related Posts
Thank you for checking out my tips on getting your beauty sleep in order to achieve glowing skin! If you liked this post, you can definitely share it on Pinterest, or follow me on Instagram for similar content! Take care and stay healthy xx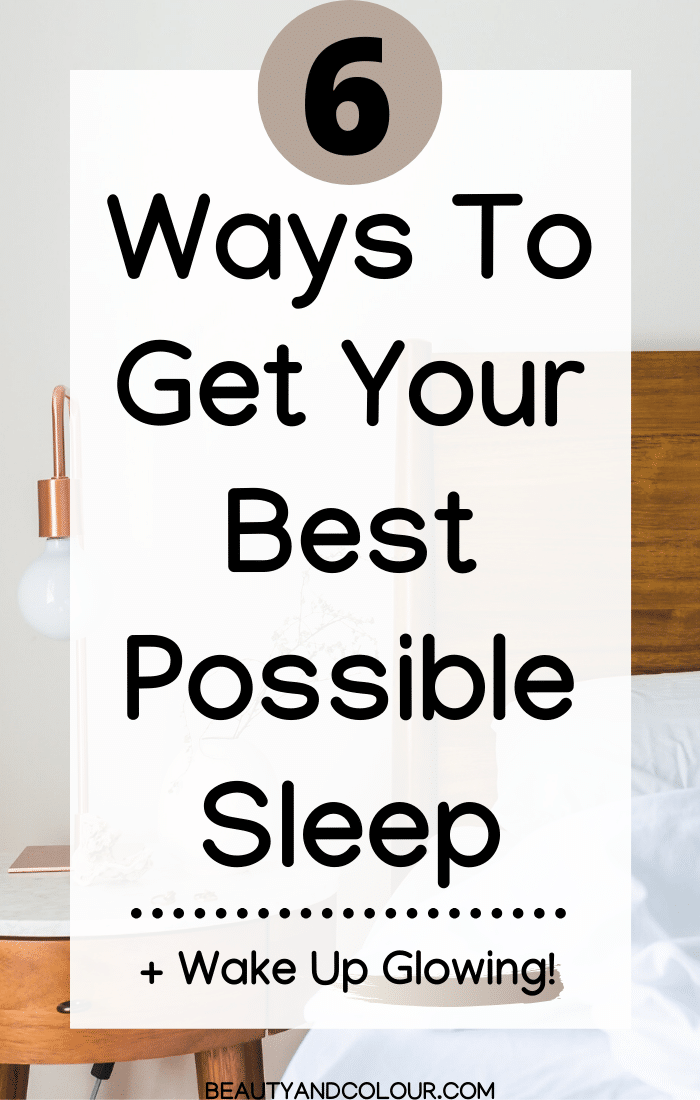 beauty and colour fashion glow up lifestyle plant based sleep vegan wellness
Reader Interactions