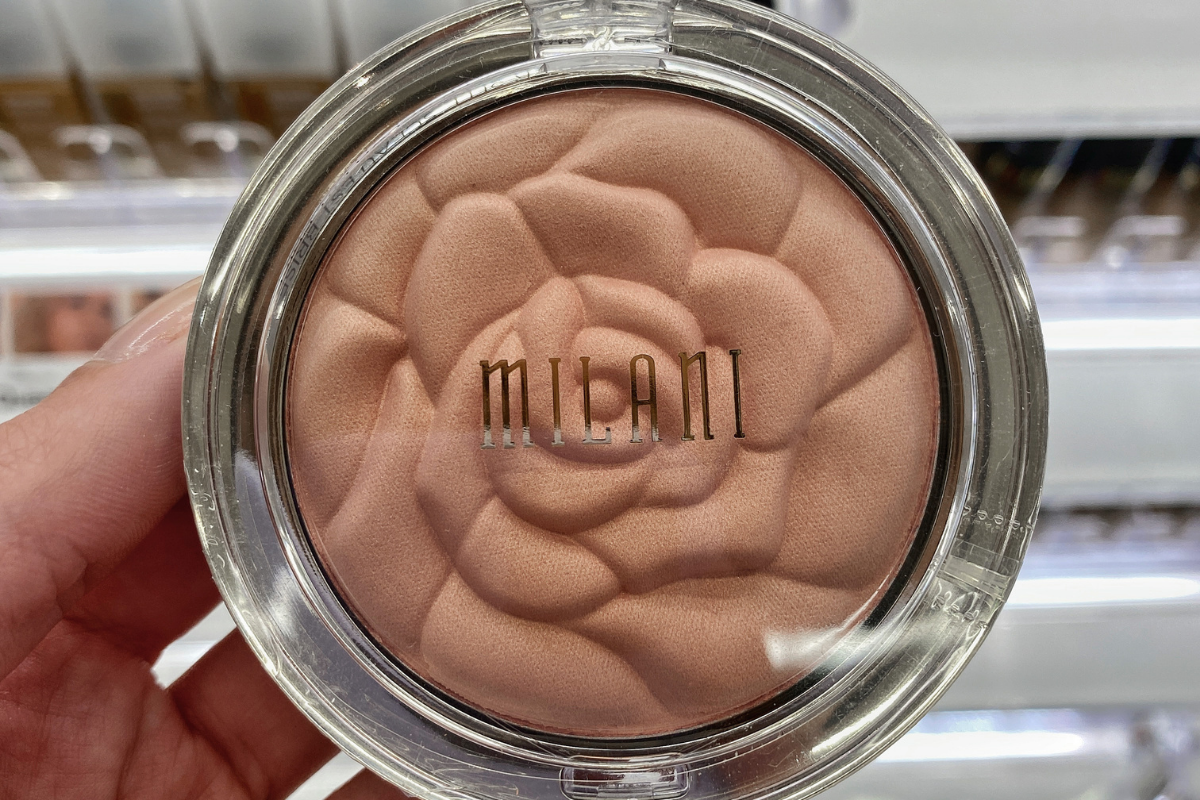 Blush is just one of those beauty products that does so much for your face with so little effort. It makes you look more awake and gives your face a youthful look with just a few easy swipes of product. As you guys know, I only use vegan friendly beauty products, so today's post is going to be a list of the best cruelty free and vegan blushes available right now!
Why Shop For Cruelty Free Products?
I could go on and on about all of the reasons why, but the main reason is that animals are kept in cages for their entire lives and most literally never see sunshine or the outside of a testing lab. It is an extremely harsh and cruel environment (not to mention the fact that they have to endure chemical burns on a regular basis) and it's not "only" rodents that companies test on, it's cats, dogs, and rabbits too.
But because you're here reading this, it's pretty likely that you're already aware of all of that, so thank you so much for looking into cruelty free and vegan blushes today! If you have a family member or friend who isn't aware of the realities of animal testing, you could share this post with them to help inform them of why it's so important to avoid buying products that were tested on animals.
DISCLOSURE: THIS POST CONTAINS AFFILIATE LINKS, WHICH MEANS THAT I GET A COMMISSION IF YOU DECIDE TO MAKE A PURCHASE THROUGH THESE LINKS, AT NO ADDITIONAL COST TO YOU.
This first option from Selena Gomez's collection Rare Beauty is a gorgeous and super blendable cream blush. It comes in five different shades, and the colors are really pigmented, smooth and so easy to apply and build on your skin.
Her collection is one of the most affordable ones at Sephora and it has amazing quality too! The packaging is beautiful and everything I've tried from Rare has been great so far. You can see for yourself what amazing reviews this has on its product page!
Another singer with a makeup collection available at Sephora is Rihanna! Fenty is known for being super inclusive as far as their foundation and concealer shades go, and they really design makeup for all skin tones with the tons of different pretty color options they have when it comes to blush and other products.
This is another cream product and it comes in ten colors – there's really one for every possible occasion, from everyday to a night out.
The formula is very light, not greasy at all, and gives your cheeks a natural looking tint but is also easily buildable if you're looking for more color!
This next product from Bareminerals is the first powder blush on the list, and also one of my own go to's. It comes in eight different shades that actually mimic the real flush of your skin, so it's very natural looking.
The powder is nice and pigmented, and goes on smoothly. It's so pretty and just brightens up your whole face!
This cruelty free and vegan blush from Milk Makeup comes in a stick format and it's a cream formula that you can use on both your cheeks and as a lip color, which is really cool!
I own a couple different shades of this product and I can say that they last a really long time and are super creamy and easy to apply. They also contain hydrating ingredients for your skin – like avocado oil and mango butter, so they nourish your skin while you wear them – AND they have the clean at Sephora seal!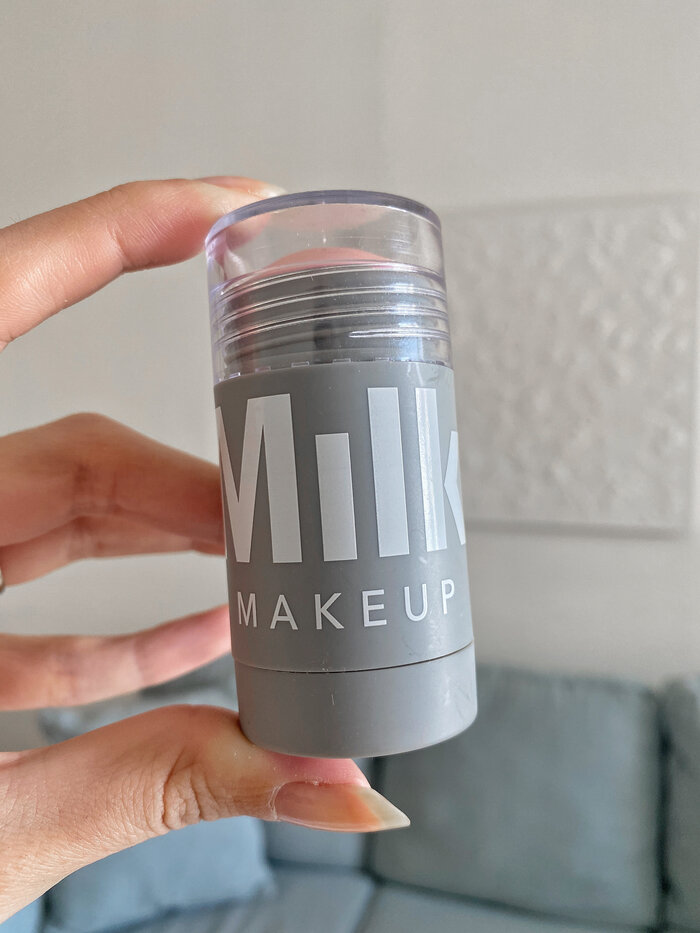 This is a cruelty free and vegan friendly blush duo that comes with both matte and shimmery shades together in a palette, which you can use either together with the shimmery shade layered on top of the matte shade, or individually.
The formula is smooth and blendable, and contains no parabens, talc, sulfates or mineral oil!
I love Cover FX because they are a completely vegan and cruelty free brand, so you never have to worry about reading any of their product ingredient lists!
This long wearing pressed powder formula from Lawless is super silky and easy to blend, looks so natural and it's made from clean ingredients!
It contains shea butter and almond oil for hydration, and both of these ingredients help to ensure that it never looks cakey or chalky on your skin.
The packaging is gorgeous and I highly recommend this brand!
This is another stick product with a cream formula from Ilia that gives you a dewy kind of slight shimmer that's really gorgeous! It has the clean at Sephora seal, so you know it's formulated without a lot of the typical toxins that many makeup products are made from, and it has a really nice sheer color.
I would recommend this if you're looking for something lightweight and sheer! It's breathable and never looks cakey on your skin.
This is a really gorgeous product from Hourglass that is basically a hybrid between a blush and a highlighter! It has two colors that complement each other swirled together in the same compact, and comes in a few different shades in both radiant and shimmering finishes.
This product enhances your natural skin tone really beautifully, and it applies pretty light but is buildable.
Something exciting about Hourglass is that they announced they're going completely vegan, so you'll never have to look at their ingredients lists for animal byproducts!
This vegan friendly and cruelty free blush from Tower 28 has a cream formula and contains green tea to calm and sooth your skin. It gives you glowy, luminous looking skin and is very buildable. It comes in six different shades and works well on all skin types!
This cream formula from Milani comes in four shades – there are a couple fun, bright ones and a couple more muted and neutral tones. This is paraben and sulfate free, and it's infused with ingredients like rose, pomegranate, and watermelon extracts to brighten and hydrate your skin.
You can apply this with your fingers for best results, but it also works with a brush! It's a great drugstore option if you're looking for something inexpensive but still high quality.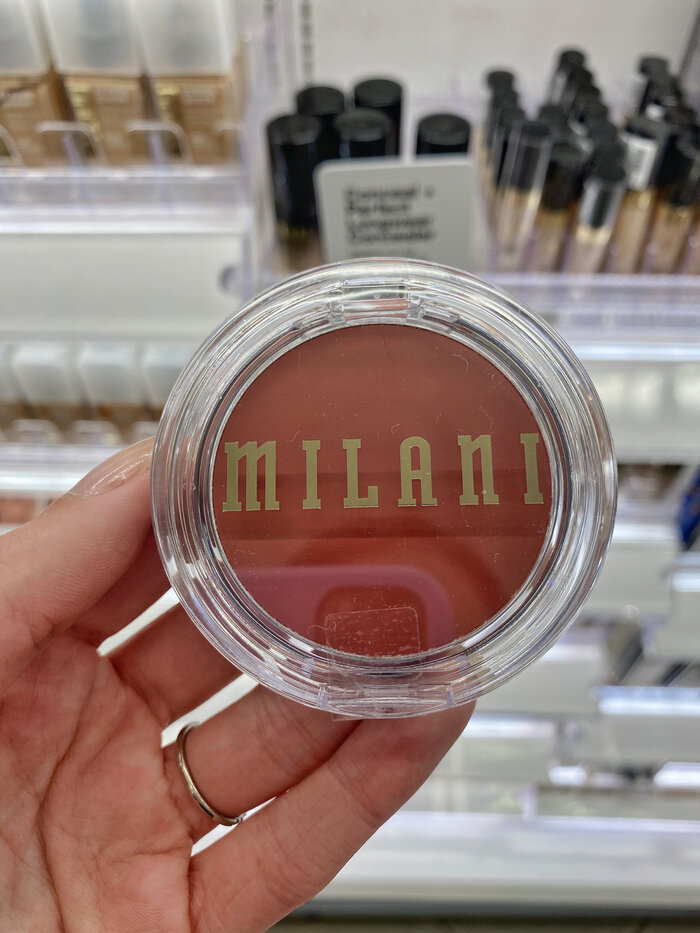 This powder blush from Charlotte Tilbury has a super silky and smooth texture, and each product comes with two different colors in the compact – one outer color and one inner color – that can be applied to different parts of the cheek for the prettiest and most luminous complexion.
It comes in nine different shade combos and has a shimmery finish, and the shimmer is really light and looks gorgeous!
This product from Buxom comes in six different shades and has a luminous finish. It's infused with primer to make it really smooth and easy to blend, it's super pigmented, and is long lasting.
It has some of the best reviews out of any blush on this list, so it can't hurt to pick it up if you're looking to try something new!
This blush from Tarte comes in twelve different shades ranging from super neutral, natural looking tones to fun, brighter shades for a night out. A lot of people really love this product (it has great reviews online) so if you're not sure about trying it out I definitely would recommend picking it up! As the name implies, it's long lasting, and because it contains Amazonian clay it makes your face look really refreshed by helping to reduce the appearance of dry, flaky skin.
This cream blush from Millie Bobbie Brown's new collection at Ulta comes in five different shades, and it has a completely vegan formula that uses an innovative plant based wax to keep your skin moisturized while you wear it!
It gives your skin such a nice natural rosy look and applies super creamy. It also contains kaolin clay, which helps absorb excess oil on the skin so that the product stays on longer.
Related Posts:
Thank you so much for checking out this list of the best cruelty free and vegan blushes right now! Have you tried any of these out yet, or are you planning to after reading this post? Let me know in the comment section down below, and if there's any products that you think should be included in this list that I left out be sure to comment those too!
If you liked this post, definitely feel free to share it on Pinterest, and be sure to check out my Instagram feed for tons of similar content if you're interested 🙂
I hope you guys are staying healthy and safe, and talk soon xx

Reader Interactions