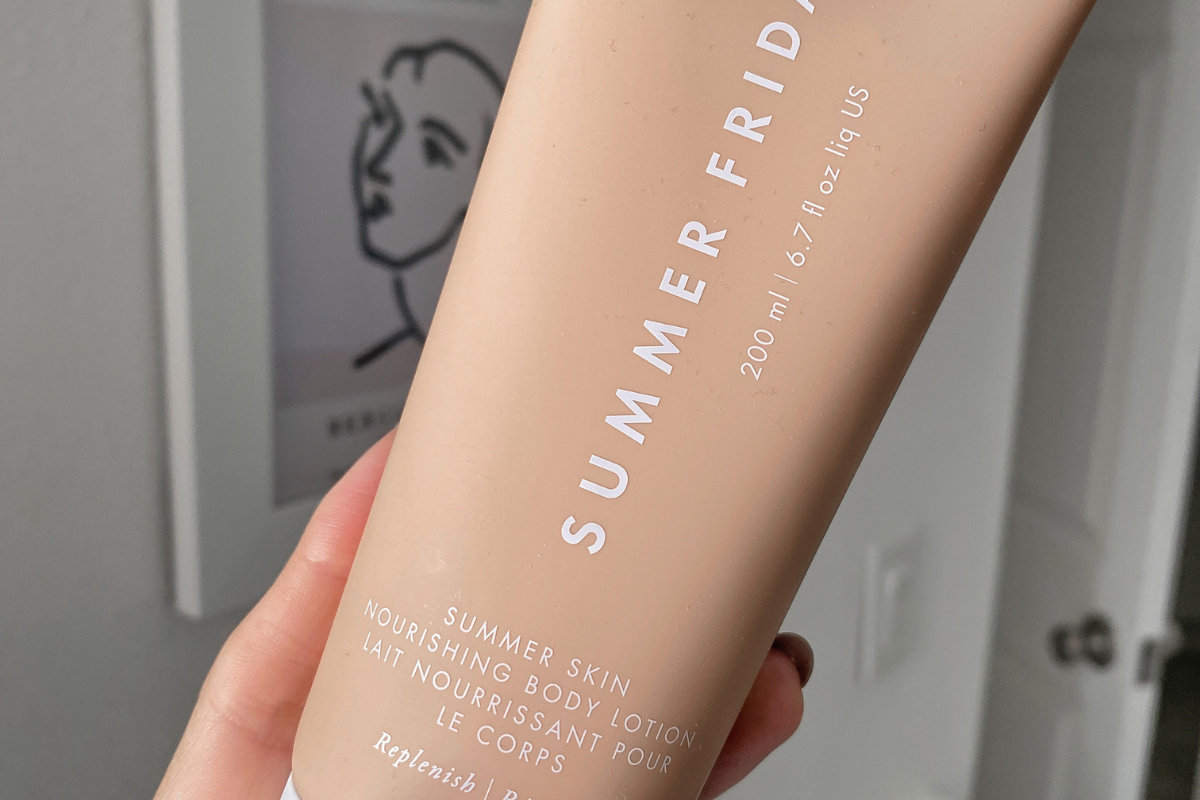 It is so important to take care of your skin, and with the right body lotion you can keep it looking smooth and healthy for a long time to come! There are tons of choices out there and it can be kind of overhwleming, so today's post is going to be a list of some of the best cruelty free and vegan body lotion products that are available right now. I'm including a wide range of products at a variety of different price points, so there is hopefully going to be something for everyone on this list.

I could go on and on about all of the reasons why, but the main reason is that animals are kept in cages for literally their entire lives and most never even see sunshine or the outside of a testing lab. It is an extremely harsh and cruel environment (not to mention the fact that they have to endure chemical burns on a regular basis) and it's not "only" rodents that companies test on, it's cats, dogs, and rabbits too.
But because you're here reading this, it's pretty likely that you're already aware of all of that, so thank you so much for looking into cruelty free and vegan friendly body lotion today! If you have a family member or friend who isn't aware of the realities of animal testing, you could share this post with them to help inform them of why it's so important to avoid buying products that were tested on animals.
DISCLOSURE: THIS POST CONTAINS AFFILIATE LINKS, WHICH MEANS THAT I GET A COMMISSION IF YOU DECIDE TO MAKE A PURCHASE THROUGH THESE LINKS, AT NO ADDITIONAL COST TO YOU.
Best Cruelty Free + Vegan Body Lotion:
A few things to note about this: it has some of the best reviews I personally have seen on Sephora's website, it comes in the cutest pink bottle that lasts a really long time, and it smells honestly heavenly!
It contains hyaluronic acid for intense hydration and an AHA ingredient that helps smooth away imperfections on your skin.
I've tried a few different things from this brand and I have loved everything so far! They use really clean ingredients that genuinely nourish your skin, and you can really tell a difference when you use their stuff. Check out my Is Glow Recipe Cruelty Free and Vegan? review post for more information on the brand and their products.
If you struggle with having especially dry or dull looking skin then this one is for you. It contains marula and shea butters for the ultimate hydration, as well as ceramides to help with anti-aging!
It has a light almond scent and can help protect your skin from free radical damage as well. The consistency of it is also really nice – it's lightweight and not overly thick or sticky.
This one is both a highlight product and body lotion all in one. It's designed to give your skin a subtle glow and blur/smooth imperfections at the same time! It works well on all skin types, and it contains hyaluronic acid, which is an ultra hydrating ingredient that makes your skin soft and beautiful.
It has the "clean at Sephora" seal, so it doesn't contain many of the common irritants that are typically found in beauty products these days – making it amazing for people who have sensitive skin!
This is one of the best cruelty free body lotions I've tried! It's a pretty new release from Summer Fridays, which is a super vegan friendly clean skincare brand that is absolutely amazing and one of my all time favorites. The product is extremely hydrating and absorbs really quickly for soft, smooth skin all day long.
The texture and consistency of it are really nice, and it's going to be my go to now that the warmer months are here again!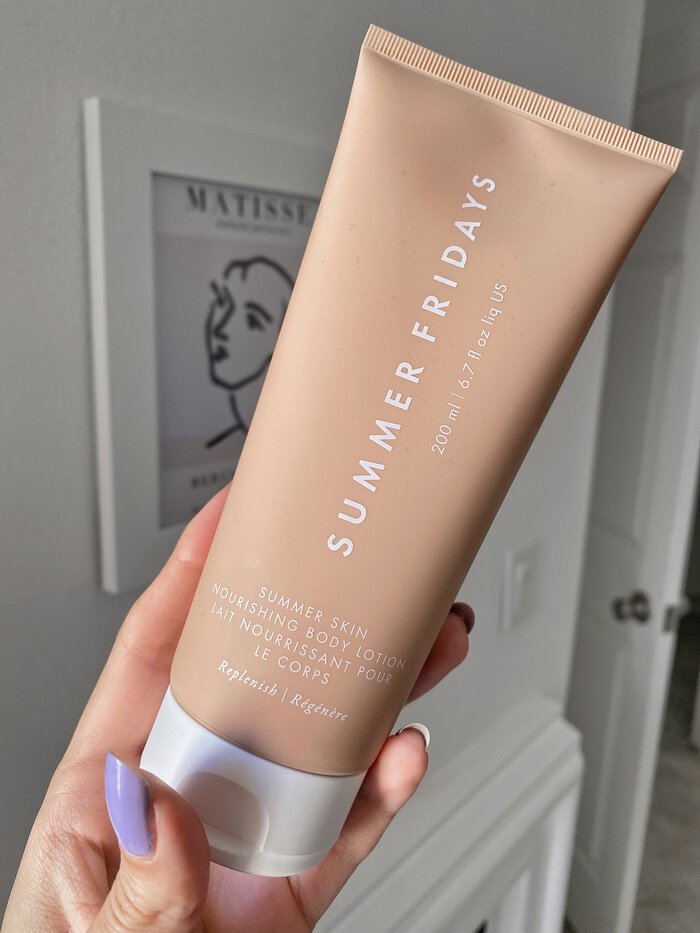 This cruelty free and vegan body lotion seriously smells so amazing and has a really pretty texture and feel to it. It's filled with minerals, antioxidants and vitamins that nourish your skin and make you smell really good too!
It has really great reviews online, so it works well for a lot of people. The packaging is so cute and bright, so instead of moisturizing being an annoying task, this is such a fun product that makes you actually look forward to using it!
This product from e.l.f. actually contains CBD, which is known to soothe and relax muscles and can help to revitalize your skin as well! It also has Argan oil and shea butter, so your skin will be super soft after using this. It's really light and absorbs easily into the skin.
e.l.f. is 100% vegan and cruelty free, so you never have to worry about reading ingredient lists or looking things up whenever you buy any of their products!
This is one of the best cruelty free and vegan body lotion products and it is definitely for you if you're looking to target aging skin and make it look younger, more toned and contoured! It's another product that is loved by tons of people, so there's probably a really good chance it's going to work well for you too.
Osea is an awesome brand that makes plant based products using sustainably harvested ingredients. They bottle their products in recyclable glass to help reduce the amount of plastic in the ocean! Not only are they environmentally friendly, but their stuff is just so high quality and enjoyable to use.
This watermelon scented body butter contains vitamin E, shea butter, and turmeric, and comes in a tub made of 100% post consumer recycled plastic! Also, Pacifica is so great because they're a completely cruelty free and vegan brand, so you never have to check any of their product labels/ingredient lists.
The formula is so smooth and not greasy whatsoever, plus it absorbs quickly and makes your skin feel soft all day long. It's super affordable and I highly recommend trying it out for yourself!
This is actually Kristen Bell's new collection at Ulta that uses CBD in its products for a soothing and relaxing effect that creates a little bit of a home spa experience! This vegan and cruelty body lotion has a really rich, creamy formula that smells amazing and provides intense hydration and nourishment to dry skin that's in need of it.
Dermalogica seriously makes some of the best skincare products out there, and their cruelty free and vegan body lotion is no exception. It contains orange oil, French lavender, and green tea to calm, soothe and hydrate your skin! This lotion is so great for making your skin softer, smoother and even more toned.
If you're new to using Dermalogica products, it's recommended that you go to see a skincare professional at an Ulta store so that they can consult with you and advise you on the best products for your skin. They'll pick out a curated selection of products that they think will work best for you personally, and it's a really fun experience!
This is seriously the best cruelty free and vegan body lotion because it contains ingredients like sea algae that help to improve your skin's natural elasticity and even reduce the appearance of dimples and cellulite on your body! It has a light scent that's not overpowering, and it makes your skin super smooth and baby soft.
This awesome product is so light and it feels luxurious, plus it's long lasting and keeps your skin hydrated all day long. The brand is completely vegan, so you do not have to read the ingredient lists when buying their products if that's something that is important to you. This is available at Ulta and it's pretty affordable, so check it out if you don't want to spend too much on a cruelty free body lotion!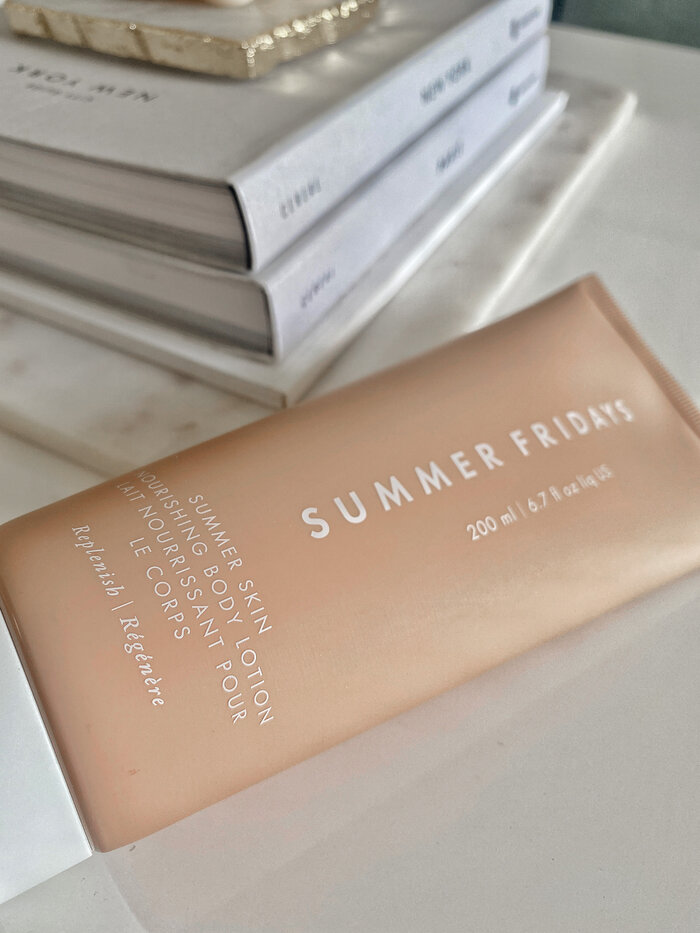 This is one of the best cruelty free and vegan body lotions because of its consistency and the way that it is designed to resemble whipped icing! It's so cool and interesting to look at, plus it smells amazing and contains ultra hydrating ingredients such as shea butter, algae extract, and even vegan collagen to keep your skin looking smooth and young.
How Often Should You Apply Body Lotion?
The rule that I typically try to follow is at least once a day, but they say that you should also moisturize your body after every time that your skin comes into contact with water – so, after a shower or bath, or after you've been swimming in a pool or the ocean. This is especially true because when you use soap, it can tend to dry your skin out, so it is ideal to either shower in the morning or at night and then apply your body lotion right after you get out so your skin is hydrated for the whole day or while you sleep.
Related Posts:
Thank you so much for checking out this list of some of the best cruelty free and vegan body lotion products out there right now! Have you tried any of these out before, or are you planning to now that you've read this post? Let me know in the comment section down below, and if there's something that you think should be on this list that I didn't include then definitely tell me about it! I'm always looking for new cruelty free beauty products to try out 🙂
As always, if you liked this post then feel free to share it on Pinterest, and be sure to check out my Instagram feed for tons of similar content if you're interested 🙂
Stay healthy and safe, and talk soon xx

Reader Interactions