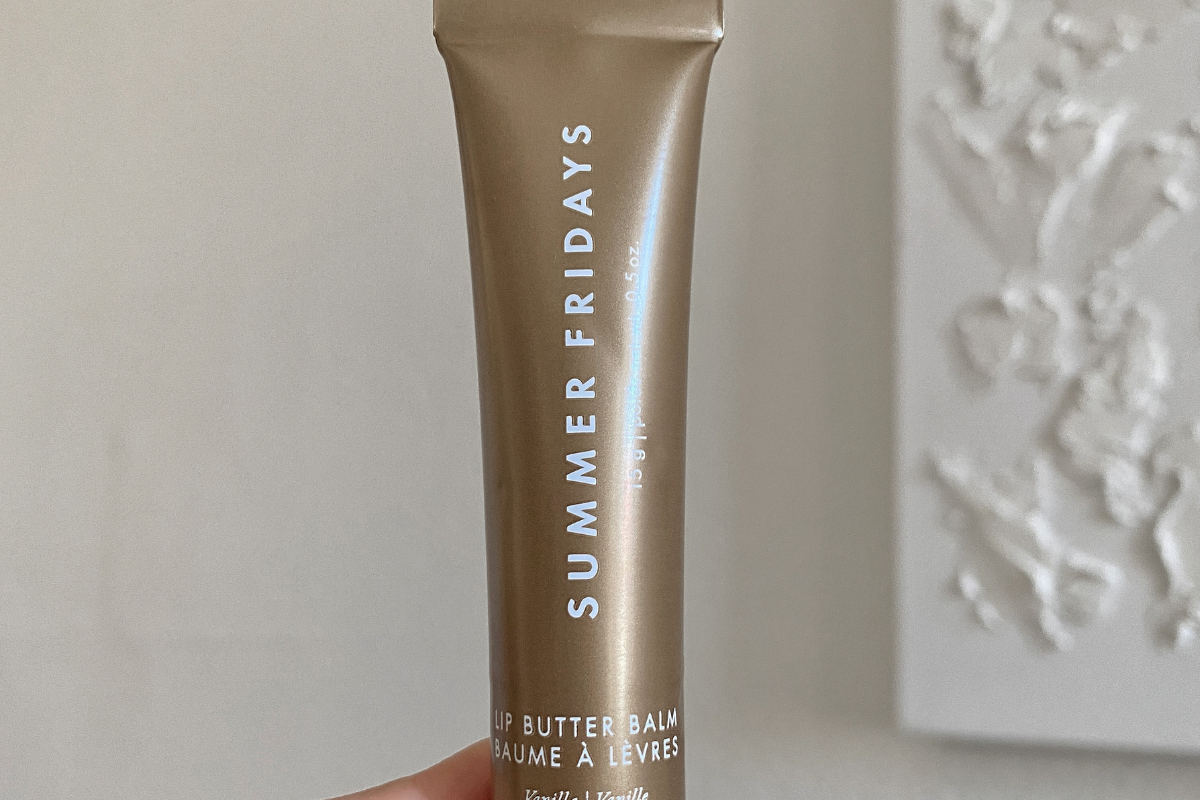 Keeping your lips hydrated is really important, and it can save them from becoming dry and cracked (which is never comfortable or cute!). So today's post is going to be a list of some of the best cruelty free and vegan lip balms out there, to help you find your new favorite product without having to do any of the research on which ones are good!
I feel like lip balm is one of those things that you can never own too many of. I keep a couple in whatever bag that I'm using, one in my car, some (actually a LOT haha) in my bathroom, you get the idea.
Also as a side note, some of these products may contain honey or beeswax, so if you're strictly vegan these won't be options for you. I'll denote any bee derived ingredients under the product description with an asterisk. I hope you find your new favorite lip product in this post!
DISCLOSURE: THIS POST CONTAINS AFFILIATE LINKS, WHICH MEANS THAT I GET A COMMISSION IF YOU DECIDE TO MAKE A PURCHASE THROUGH THESE LINKS, AT NO ADDITIONAL COST TO YOU.
Best Cruelty Free and Vegan Lip Balms
Bite Beauty Agave+ Nighttime Vegan Lip Therapy
This is seriously one of the best cruelty free and vegan lip balms for people who tend to have dry lips, or just anyone who wants long lasting hydration that can be applied at night and will last until the morning. It has sunflower, jojoba, and safflower seed oils to help keep your lips moisturized, as well as agave nectar for nurturing and soothing the skin. It smells so good and has such a nice thick and luxurious consistency!
Summer Fridays Lip Butter Balm
This lip balm from Summer Fridays applies super smoothly and adds the perfect amount of moisture and shine to your lips without being sticky! It contains nourishing plant based butters and it has a really pretty vanilla scent as well.
It comes in the most aesthetic and Instagram friendly recyclable packaging, and as an added bonus its ingredients are reef safe. It has the clean at Sephora stamp, meaning that it is free of many of the typical toxins that are found in most conventional beauty products these days.
This balm has no color, so it's perfect if you're only looking for moisture and no pink or red tint. It's one of the best cruelty free and vegan lip balms out there, and it's definitely a personal favorite of mine.
I find that this tube lasts a while, so it also has really good value for the price!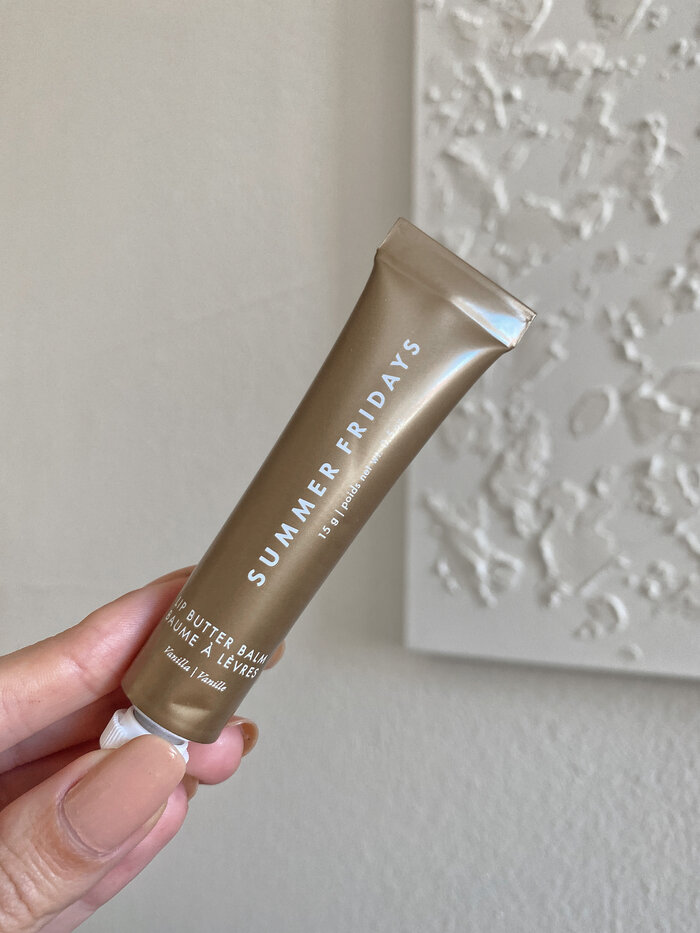 Glow Recipe Glow Lip Pop Lip Balm
Glow Recipe uses a ton of plant derived ingredients like fruit extracts, and this product is no exception. It contains coconut to exfoliate and hydrate, as well as soothing fruit antioxidants and flower derived AHA for soft and smooth lips.
It also has a super subtle and pretty pink tint that is pretty sheer, so it gives your lips a small dose of healthy and natural looking color!
This is one of the best cruelty free lip balms from Drunk Elephant – it comes in the cutest little tube and it contains avocado oil, green tea leaf and mongongo oil to fight signs of aging and give your lips intense nourishment and hydration. It has a super smooth, buttery formula that lasts a while and gives a satin kind of finish that's not overly shiny or glossy.
*This lip balm is not fully vegan, as it contains beeswax.
Kosas Kosasport Lip Fuel Hyaluronic Lip Balm
This comes in three different colors – a natural finish, a cool pink, and a warmer red shade – and is available in a stick formula. It has the "clean at Sephora" stamp, so you can feel comfortable with the ingredients in it, and it's ultra hydrating and great for dry, chapped lips.
I find that this definitely makes your lips look so soft and healthy – Kosas calls it "active skincare for your lips". It's definitely worth trying it out if you haven't yet!
*This lip balm is not fully vegan, as it contains beeswax.
This amazing vegan and cruelty free lip balm from Milk Makeup contains CBD derived from hemp, as well as jojoba and olive oil, so it's extremely conditioning and hydrating for your lips. It has a light peppermint scent that is really nice and not overpowering, and it comes in six different finishes, including a clear one and some pink shades.
This is a stick formula with really easy and smooth application! For sure one of the best cruelty free and vegan lip balms out there right now.
Fenty Beauty Pro Kiss'r Luscious Lip Balm
This product comes in four different shades that all have very sheer and natural finishes and look super pretty on! I love Fenty's stuff because it's such an awesome cruelty free brand with a huge selection of diverse shades for all different skin tones.
This lip balm is super creamy but without being sticky or heavy on your lips! It has a doe foot applicator for smooth application.
This is the best cruelty free lip balm if you're looking for something super affordable but that still moisturizes really well. It makes your lips super soft and smooth, and comes in a squeeze tube for a really nice easy application. It has such a nice light scent that is not too strong or overpowering!
*This lip balm is not fully vegan, as it contains beeswax.
Rare Beauty With Gratitude Dewy Lip Balm
This stick formula balm from Rare Beauty comes in eight different shades that offer light, sheer color and a radiant finish on the lips. It's super creamy and free from parabens, phthalates, triclosan, and several other harmful ingredients that are typically found in beauty products!
I love that Selena Gomez designed her collection with animals in mind. This is one of the best cruelty free and vegan lip balms because it comes in beautiful packaging, has a really good long lasting consistency, and it's affordable as well!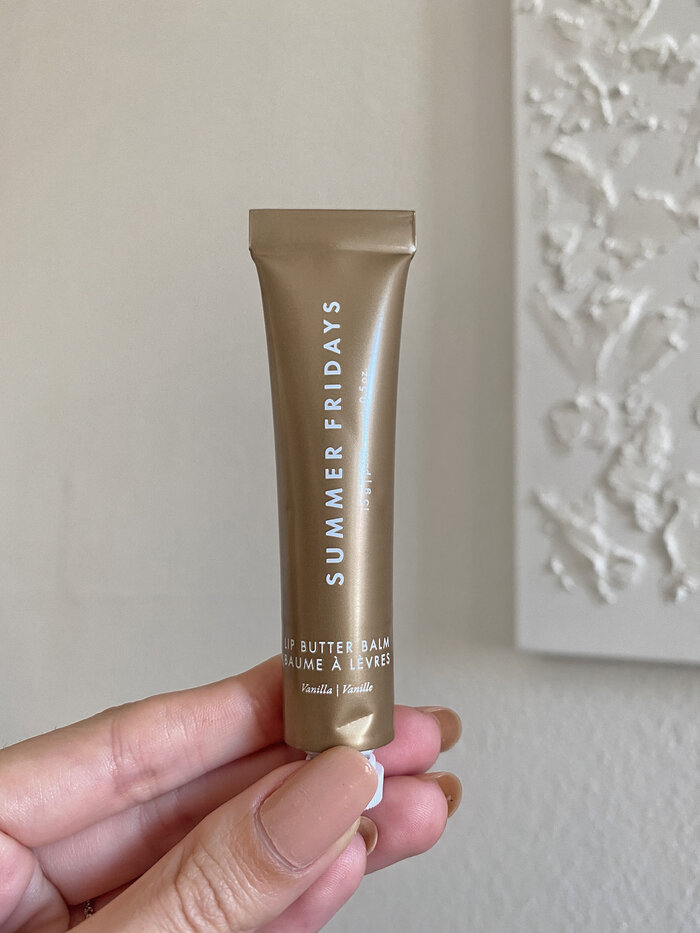 This product is more of a gloss formula that gives you hydrated, healthy lips without any stickiness or goop! It comes in five different shades, and can be used on its own or over your favorite lip color for a little bit of extra shine. It's one of the best cruelty free and vegan lip balms because it is filled with amazing ingredients – like nourishing oils – that actually protect your lips from free radicals and environmental stressors while you wear it.
Tower 28 is an awesome non-toxic/clean beauty brand that of course does NOT test on animals and I highly recommend checking out their stuff! They have really great reviews and a lot of people seem to love them.
LYS Beauty Speak Love Glossy Lip Treatment Oil
This is an up and coming clean beauty brand with amazing quality products! This product is one of the best cruelty free and vegan lip balms because it's filled with nourishing plant based oils like macadamia nut, sunflower, sweet almond, and chia seed for hydration and shine. It's one of those ones that comes in a cute little squeeze tube for a quick and easy application.
This isn't sticky or heavy whatsoever – it just feels luscious and high quality! It's such an amazing cruelty free and vegan lip balm that has amazing reviews on Sephora's website too, so you'll most likely love it.
Jouer Cosmetics Essential Lip Enhancer Balm
This product, as you can probably tell from its name, is an enhancer, meaning that it plumps your lips in addition to hydrating them! It has amazing ingredients like jojoba oil, vitamin E, and shea butter for ultimate nourishment and protecting against dry, flaky lips.
If you're looking for something that plumps and makes your lips look a little bigger while keeping the skin healthy at the same time, definitely try this one out!
*This lip balm is not fully vegan, as it contains beeswax.
Florence by Mills Oh Whale! Lip Balm
This is one of the best cruelty free lip balms since it's such an affordable yet great quality product from Ulta that comes in the cutest packaging! It comes in a stick format that is easy to apply and highly nourishing. It contains shea butter and Argan oil to keep your lips soft and smooth all day long.
This is a leave on mask treatment for your lips that makes them super soft, healthy and glowing! You can use it either during the day or before bed – just apply it liberally so that your lips stay moisturized throughout the night while you sleep.
You can even wear it underneath your favorite lip product for some extra hydration during the day!
*This lip balm is not fully vegan, as it contains beeswax.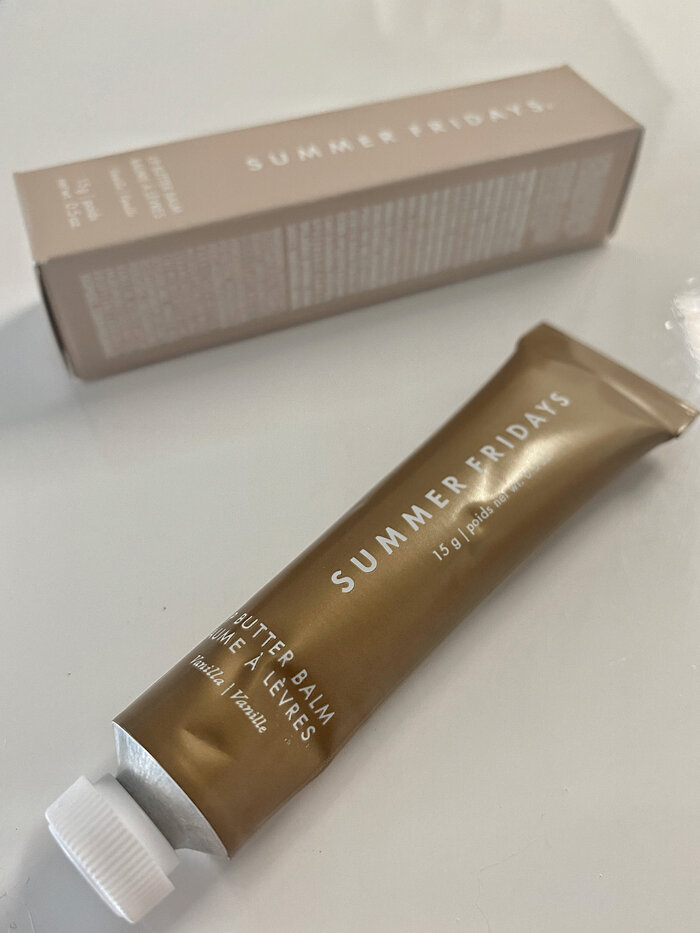 Josie Maran Argan Lip Sting Plumping Butter
This is a combination of a hydrating lip balm and a plumping product all in one. Argan oil contains antioxidants and is so nourishing for your skin, and this also has vitamin E, moringa butter, and peptides to smooth out the lines in your lips while plumping them and making them look fuller!
It comes in gorgeous packaging and is really easy and enjoyable to use.
*This lip balm is not fully vegan, as it contains Manuka honey and beeswax.
This is definitely one of the best cruelty free and vegan lip balms out there because it's actually infused with five milligrams of CBD for a calming and soothing effect on the lips! It is not sticky or greasy whatsoever and applies really smoothly. It has notes of peppermint and vanilla and the smell is so good. This product has a doe foot applicator and it's just a super affordable nice drugstore option for lip balm!
Saie Liquid Nourishing Lip Balm
This certified "clean at Sephora" product comes in a beautiful mauve pink color and has a satin finish for a little bit of a subtle shine. One awesome ingredient it has is oil from Tahitian coconuts for fatty acids that help give your lips the best possible level of hydration. It has a really nice light texture that is a hybrid between a gloss and a balm.
*This lip balm is not fully vegan, as it contains beeswax.
Huda Beauty Silk Hydrating and Nourishing Lip Balm
This has a very sheer and subtle (almost clear) baby pink color and a shiny finish to it. It's one of the best cruelty free and vegan lip balms because it provides both hydration and a little bit of a plumping effect as well! According to the brand, the shade of pink has been designed to look good on every skin tone, which is so cool! It comes with a doe foot applicator and the packaging is super pretty. Super smooth nice formula and easy application too.
How Often Should You Apply Lip Balm?
The general rule that I tend to follow is to apply lip balm whenever my lips are feeling dry and in need of moisture. I don't keep track of how many times per day I apply it, and as long as you're using a high quality one (like the ones in this post) then there's no need for you to keep track, either.
You may or may not be someone who keeps product on their lips at all times, so this will be different for everyone, but typically I recommend applying at least once every three hours. Also, keep in mind that licking your lips actually dries them out, so try to refrain from doing that and instead just keep product on them whenever you can.
Why Should You Buy Cruelty Free and Vegan Lip Balm?
I could go on and on about all of the reasons why, but the main reason is that animals are kept in cages for literally all of their lives and most never even get to see sunshine or the outside of the testing lab. It is an extremely harsh and cruel environment (not to mention the fact that they have to endure chemical burns on a regular basis) and it's not "only" rodents that companies test on, it's cats, dogs, and rabbits too.
But because you're here reading this, it's pretty likely that you're already aware of all of that, so thank you so much for looking into the best cruelty free and vegan lip balms today! If you have a family member or friend who isn't aware of the realities of animal testing, you could share this post with them to help inform them of why it's so important to avoid buying products that were tested on animals.
Related Posts:
Thank you so much for checking out this list of some of the best cruelty free and vegan lip balms out there! Have you tried any of these out before, or are you planning to after reading this post? Let me know in the comment section down below, and if there's something that you think should be on this list that I didn't include then definitely tell me about it! I'm always looking for new vegan beauty products to try out 🙂
As always, if you liked this post then feel free to share it on Pinterest, and be sure to check out my Instagram feed for tons of similar content if you're interested 🙂
Stay healthy and safe, and talk soon xx

Reader Interactions