Taking good care of your hair is important, and there are so many choices for good haircare products out there today. It can be hard to determine which ones are tested on animals and which ones are cruelty free though, so today's post is a full guide to all of the best vegan friendly and cruelty free shampoos and conditioners!
On this list you'll find shampoos for all different hair types and textures, and in a variety of different price ranges so that there is something on this list for every budget. I really tried to create a full comprehensive guide so that you can compare and contrast different products all in the same place and decide which shampoo and conditioner are going to work best for you.
Why Choose Cruelty Free Products?
I could go on and on about all of the reasons why, but the main reason is that animals are kept in cages for their entire lives and typically never see sunshine or the outside of a testing lab. It is an extremely harsh and cruel environment (not to mention the fact that they have to endure chemical burns on a regular basis) and it's not "only" rodents that companies test on, it's cats, dogs, and rabbits too.
Because you're here reading this, you are most likely already aware of all of that, so thank you for looking into cruelty free and vegan shampoos and conditioners today! If you have a family member or friend who isn't aware of the realities of animal testing, you could share this post with them to help inform them of why it's so important to avoid buying products that are tested on animals.
Keep scrolling to see the list of the best cruelty free and vegan shampoos and conditioners:
DISCLOSURE: THIS POST CONTAINS AFFILIATE LINKS, WHICH MEANS THAT I GET A COMMISSION IF YOU DECIDE TO MAKE A PURCHASE THROUGH THESE LINKS, AT NO ADDITIONAL COST TO YOU.
This is an amazing and affordable drugstore product that clarifies and removes buildup from your hair! It's really gentle and works well on all hair types. The scent is lemongrass and it smells amazing – it's also formulated without some typical toxins like parabens, sulfates, and mineral oil, and it's gentle enough to even use every day if you wanted to!
This shampoo is perfect for you if you have dry or damaged hair that you're trying to heal. It's free from parabens, sulfates, and mineral oil, and it contains pumpkin seed and Argan oil for intense shine and nourishment. This one is most recommended for people who have curly hair!
This "clean at Sephora" certified product is targeted specifically towards curly hair, but still works really well on all hair types. It can help alleviate issues like a dry, itchy scalp, split ends, breakage and damage, and frizz without stripping your hair of the natural oils it needs to be healthy! Its ingredients are super nourishing and hydrating for a soothed scalp and soft, beautiful hair.
Function of Beauty is an amazing 100% cruelty free and vegan shampoo brand that makes products for every hair related concern or issue under the sun. You start off with a base (linked above) that can be used on its own as a shampoo, but they also have tons of different add-ons called "booster shots" that you can buy and then pour them into your shampoo bottle for added benefits.
You can find booster shots to fight frizziness, soothe your scalp, volumize your hair, define your curls, and so much more! Up to three different shots can be added to each shampoo base.
If you have straight hair, you need to try this product out! It contains avocado oil for moisture and shine.
This is the shampoo I currently use and I love it so much! It contains fermented rice water, which is super trendy right now for its ability to stimulate hair growth and make your hair naturally shinier and healthier.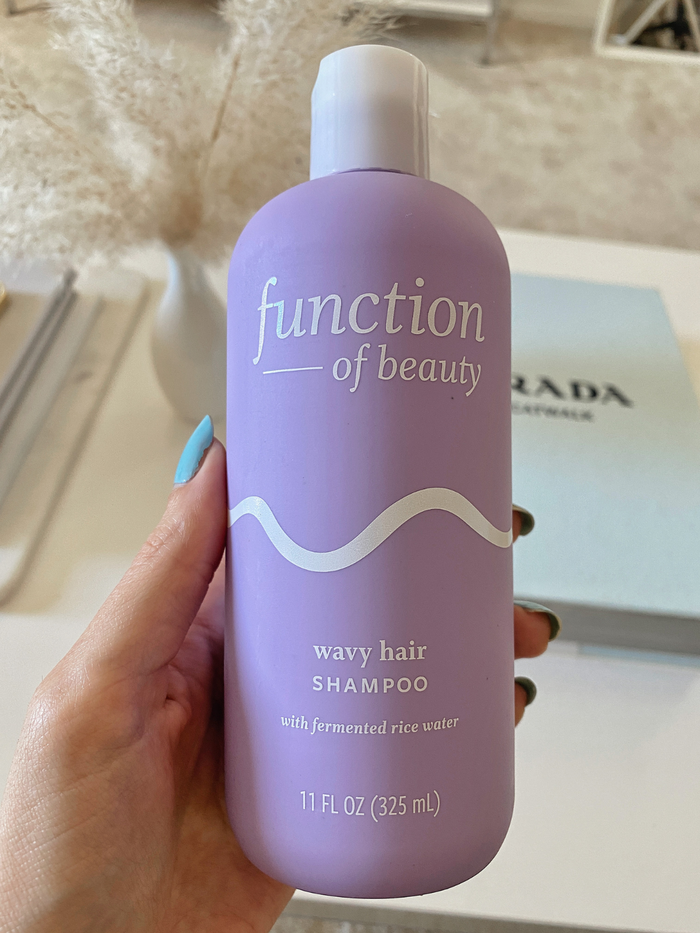 Pacifica makes this amazing cruelty free shampoo that contains vegan silk, shea butter, vitamin B, and almond oil, and it works on all hair types. It's ultra moisturizing and leaves your hair shiny and hydrated. It's safe on color treated hair, and is especially recommended for damaged hair as it helps repair and prevent breakage!
To go along with the shampoo, Pacifica has this conditioner that contains a lot of the same ingredients and adds even more moisture and hydration.
Using these two products together could help restore your hair and reduce damage, as well as protect it from environmental stress and toxins!
Drunk Elephant has a really solid collection of skincare products, and now they're venturing into hair with this new vegan friendly shampoo! This is so great for removing product buildup in your hair and making your hair shiny and gorgeous.
It comes in the cutest bottle, it has the "clean at Sephora" seal, and it works well on all hair types and textures. I would recommend this if you're looking for something high end and don't mind spending a little bit more for the quality!
To go along with their shampoo, Drunk Elephant also launched this amazing conditioner that is so good for detangling and smoothing your hair. It contains rich plant oils and butters to soften and smooth, and it works well on all hair types and textures! It has the "clean at Sephora" stamp and I would also recommend it for adding shine to dry, dull hair.
View this post on Instagram
This was created to repair damaged hair and decrease breakage so that your hair becomes healthier with consistent use over time! If your hair is color treated, this would work especially well for you. Its effectiveness is optimized when you pair it with the Fekkai Super Strength Conditioner, which is next on the list!
This super nourishing conditioner helps hydrate hair from the inside out, as well as heal damage and reduce breakage! Something that's really cool abut this product is that it actually contains a vegan alternative to keratin that is so great for repairing damaged hair! Plus, according to the product description it can give you up to a 50% reduction in breakage after only a single use.
This cruelty free shampoo has such a cool gel to foam formula that removes dirt and oil, and it exfoliates dead skin cells at the same time. It gently cleanses and detoxes so that you end up with super healthy and flowy looking hair!
This certified clean at Sephora product comes in a jar instead of a bottle since it's a scrub, and it's amazing for people who have issues with a dry, flaky scalp. It works on all hair types and makes your hair super shiny and healthy!
It contains Himalayan pink salt, cold pressed moringa oil, and pure rosehip oil, and it smells amazing! It's great for hydrating dull hair and exfoliating the scalp.
Olaplex has become super popular lately, and for good reason! They specialize in haircare products and only haircare products, so they know their stuff. This shampoo is highly rated and tons of people love it because it does so many good things for your hair – it gets rid of frizz and smoothes your hair, it significantly reduces breakage, and it encourages growth and helps your hair repair itself from within.
It's safe for color treated hair, is 100% vegan and cruelty free, and has earned the "clean at Sephora" seal!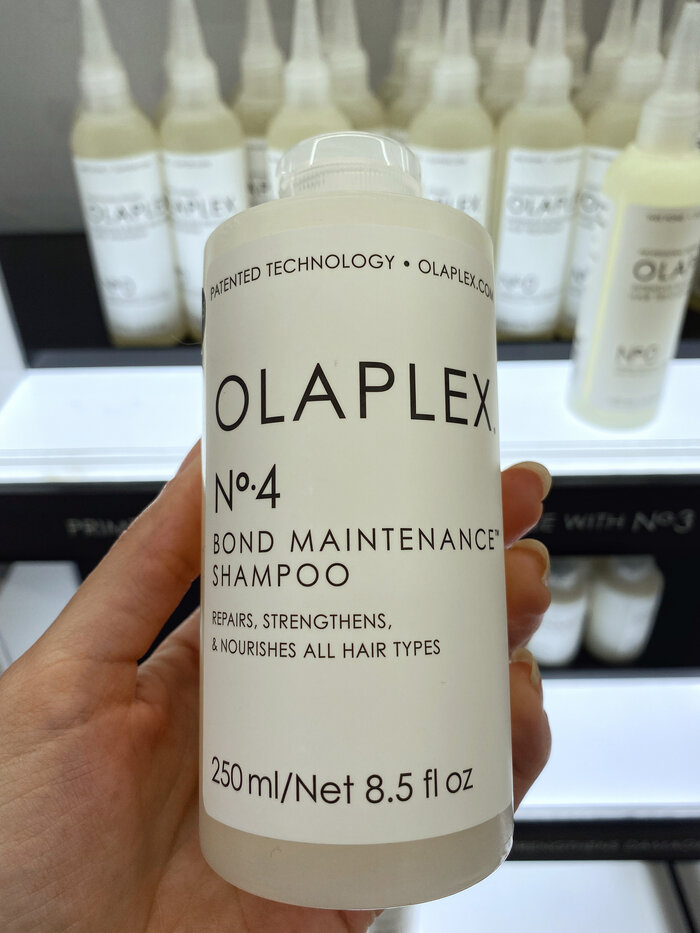 This product from The Body Shop smells amazing and leaves your hair feeling super soft and hydrated. It's also a really great affordable option if you don't want to spend too much. It has a twin (listed below); use them together for the best possible results!
This conditioner is perfect for pairing with the above Body Shop shampoo, and it has amazing reviews online, so a lot of people really love it. It provides your hair with extra moisture, and works best on normal to dry hair types that might need that little boost of extra hydration.
This vegan and cruelty free shampoo from Briogeo is designed for all hair types, and it's packed full of ultra hydrating ingredients like Argan, coconut and rosehip oils for maximum nourishment and frizz reduction! It gets rid of the excess oil, impurities, and product and hard water buildup that accumulate over time.
This is specifically recommended for dry, brittle hair, but works great on all hair types. It calms and soothes the scalp and hydrates your hair to restore it to looking its best. One of the main ingredients it contains is oat milk, which has tons of omega 6 fatty acids as well as vitamin B. The formula is also really great for people with allergies since it is hypoallergenic!
It's safe for color treated hair and has earned the "clean at Sephora" seal!
This is definitely for you if you have curly hair. It contains such nourishing ingredients that make your hair softer and help to define your curls or waves while reducing frizz and flyaways!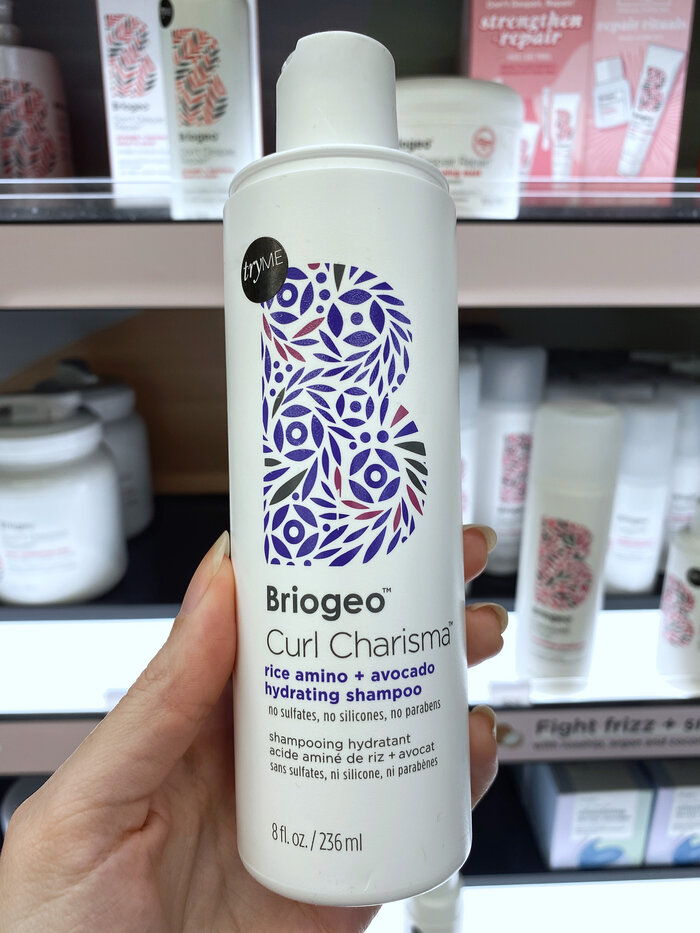 This product is so great for cleansing and detoxifying buildup from your hair without stripping it of the natural oils it needs and drying it out! It contains nourishing ingredients like aloe leaf juice and hibiscus flower extract to stimulate hair growth and make your hair super shiny and healthy.
You can get it in either a travel size or full size bottle, which is really convenient if you just want to get the small size at first to try it out!
This product has a twin, the Dae Daily Conditioner (up next on the list) that will give you optimal results if used together with the shampoo.
This conditioner is designed for you if you have issues with frizz. It's cruelty free and vegan, but it helps boost your hair's own keratin production so that both your hair and scalp are hydrated! It has coconut oil which really helps with detangling and hydrating as well. This should make your hair feel so soft and smooth after a couple of uses!
This contains soothing peppermint oil as well as chamomile and sage extract, so it smells really good and it gives you lots of shine in addition to thicker, fuller looking hair! If your hair is on the thin side and you're looking for extra volume, this one is for you.
This shampoo is so good for brightening white tones in blonde hair and eliminating dull, brassy, or yellow looking tones! I would definitely recommend it for blondes, but even if you're a brunette or redhead this product will still make your hair shiny and gorgeous.
The bottle it comes in is beautiful and it makes using the product an even better experience!
If you have dry hair, and especially dry hair that has been color treated, then you definitely need to try this one out! It's specifically formulated to protect your color and prevent it from fading, and to add moisture and make your hair super soft and smooth. And, it contains jojoba and green tea to sooth and hydrate your scalp!
This works best on medium and thick hair textures.
Related Posts:
Shop The Post:
Thank you so much for checking out this list of the best cruelty free and vegan shampoos and conditioners! Have you tried any of these products out yet, or are you planning to now that you've read this? Or, is there something I didn't write about that should be included in the list? Let me know in the comment section down below!
As always, if you liked this post definitely feel free to share it on Pinterest, and feel free to check out my Instagram feed for lots of similar content if you're interested 🙂
Stay safe and healthy out there, and talk soon! xx