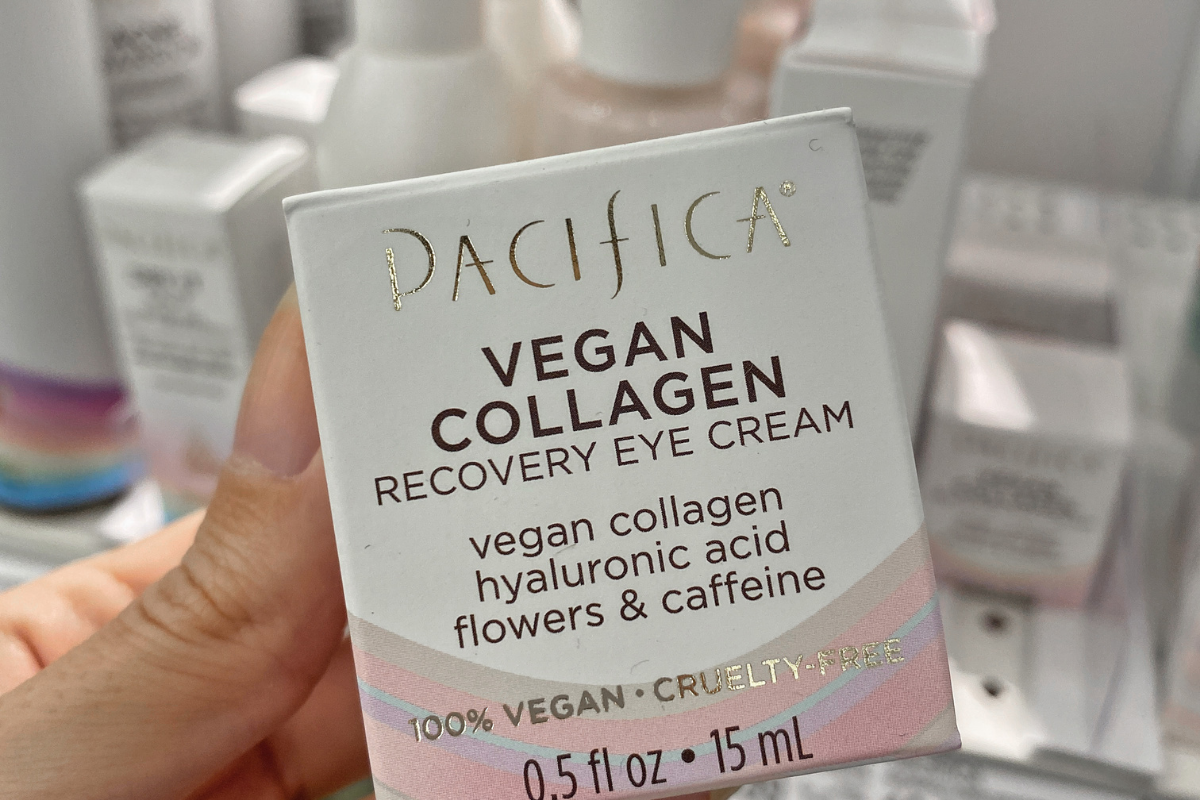 Eye cream is a really important step in any skin care routine, given that the skin under your eyes is the thinnest and is therefore usually the first area to show signs of stress and aging. This list of amazing vegan and cruelty free eye creams is full of products that will help you reduce the look of dark circles, puffiness, fine lines and wrinkles, and moisturize and hydrate your under eye area for younger looking skin!
I included a range of products in different price ranges for different budgets, but all of these products are pretty highly reviewed and loved by a lot of people, so the price doesn't matter as much because these are all great quality eye creams no matter which one you pick.
Read through the product descriptions for each of these eye creams to find the one that will work the best for you, and I hope you find your new favorite cruelty free eye cream somewhere within this list!
DISCLOSURE: THIS POST CONTAINS AFFILIATE LINKS, WHICH MEANS THAT I GET A COMMISSION IF YOU DECIDE TO MAKE A PURCHASE THROUGH THESE LINKS, AT NO ADDITIONAL COST TO YOU.
Best Vegan and Cruelty Free Eye Creams:
This vegan and cruelty free eye cream from Drunk elephant works well on all skin types, and contains cucumber and vitamin C for enhanced firmness and brightening of the skin under your eyes.
This product has also earned the "Clean at Sephora" seal, which means that it is free of parabens, sulfates, and a long list of other toxins that are commonly found in beauty products!
This product is highly rated and loved by tons of people on the Sephora website, so there's a really good chance it'll work well for you! Retinol helps improve an uneven skin tone, while the avocado helps to soothe, nourish and hydrate the under eye area.
If your concerns are dark circles, puffiness or loss of firmness under your eyes then this is the perfect eye cream for you.
This eye cream from Saturday Skin does exactly what it says – it brightens up the under eye area and makes you look more awake and illuminated! It feels very lightweight on the skin, and works really well on dark circles and dryness under the eyes.
This is another product with the "Clean at Sephora" stamp of approval, so you know the ingredients are actually nourishing and good for your skin.
The vegan collagen in this product helps to firm up the under eye area while decreasing the appearance of any fine lines or wrinkles you may have. A lot of reviews on this product say that there was a noticeable difference in how much more smoothly makeup went on after using this eye cream, meaning that it reduced crow's feet and wrinkles significantly!
This product contains vitamin C and hyaluronic acid for brightening and hydrating the under eye area. It starts working immediately, so you should notice results right away with more and more improvement over time.
This one is best for fine lines and dark circles!
This product from Glossier is actually for both the eyes and the lips – it makes your skin under your eyes look smoother and provides intense hydration with avocado oil and blueberry extract for a dose of antioxidants!
This helps get rid of under eye bags and is fast absorbing, so there's no need to wait around forever for it to absorb into your skin! Glossier's philosophy is "skin first, makeup second", so you know this eye cream is going to be really hydrating and nourishing.
This eye cream from Gwyneth Paltrow's brand Goop is cruelty free and vegan, and it's an amazing anti-aging product that brightens the under eye area, smoothes the look of crow's feet, and gives your skin a ton of hydration all at once (hence the name!).
It works well on all skin types, and if you have dry skin especially you might want to try this out since it's so great for moisturizing the skin!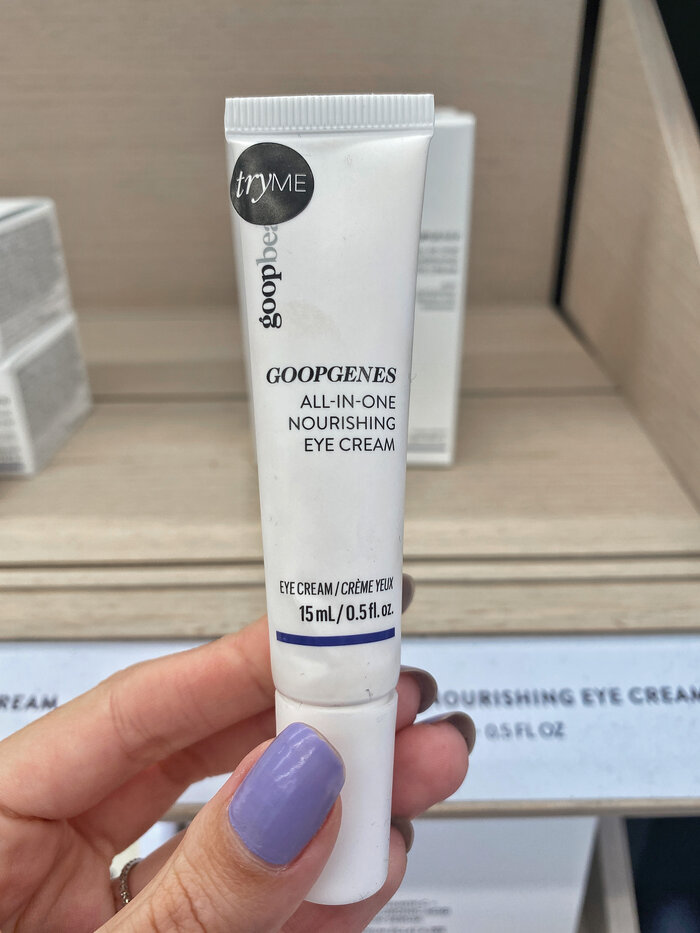 This product from Versed has a clean formula and delivers amazing results. It hydrates and nourishes the under eye area, and it minimizes the appearance of any fine lines or crow's feet you might have for beautiful and younger looking skin. It contains peptides which help to firm the skin as well!
This is an awesome drugstore cruelty free eye cream from Burt's Bees that hydrates and helps to reduce the appearance of fine lines, as well as full on wrinkles and crow's feet. It contains a plant based alternative to retinol that is a little more gentle on the skin, yet still super effective for brightening up the under eye area!
This cruelty free eye cream from Tata Harper is a luxury product, but a little bit goes a long way and the bottle should last you a decently long time. It's highly effective against dark circles and fine lines, and contains peptides for a younger and brighter look on your under eye area!
This is full of a ton of plant based and organic ingredients for intense hydration of the under eye area. It also reduces the appearance of any discoloration, uneven skin tone and dark circles under your eyes!
This eye cream works best with a normal skin type, and targets concerns like fine lines and wrinkles, under eye bags/dark circles, and dryness. It's a super lightweight product (one of the benefits of a gel based eye cream) and absorbs quickly.
It contains peptides and seaweed extract for hydration and added protection against wrinkles.
This cruelty free eye cream from Dermalogica contains retinol, vitamin C and vitamin E to improve the elasticity and youthfulness of the skin under your eyes. It's perfect for making your skin more firm and erasing fine lines!
Pacifica is a really awesome drugstore brand that makes beautiful high quality products at more affordable prices. The best thing about them is that all of their products are 100% cruelty free and completely vegan, so you never have to worry about reading the ingredients on any product you buy from them!
This vegan collagen eye cream hydrates and energizes the thin skin under your eyes to brighten the entire area and decrease the look of eye bags. It's highly rated and a little bit goes a long way.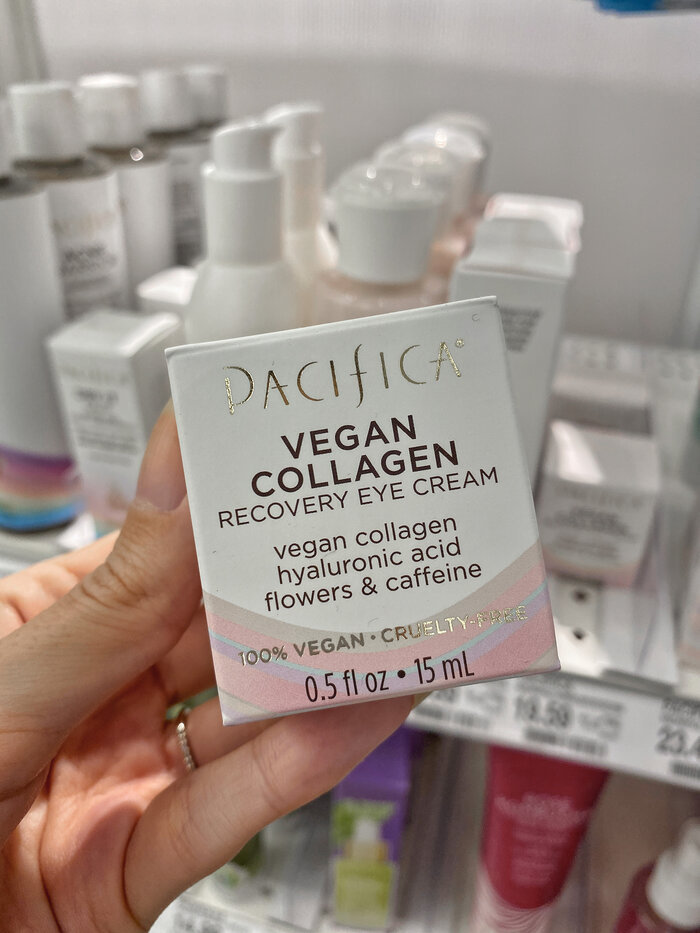 This is another Clean at Sephora eye cream from Drunk Elephant, and you really pretty much can't go wrong with anything from them. This product firms the under eye area and fights against any signs of aging, like sun damage and fine lines.
It works on all skin types and improves the radiance and overall texture of your under eye area!
This eye cream contains goji, vegan hyaluronic acid and ceramides for plumper and younger looking skin under your eyes! It works on all skin types and also has the Clean at Sephora seal to let you know it has better-for-you ingredients and none of the bad stuff!
The Ordinary is an amazing affordable skincare brand that you can find at Ulta, and a lot of people really love their products since they're effective but also budget friendly.
This product isn't your typical eye cream in that it is a liquid formula that you rub into the skin rather than a cream. Over time it helps to decrease the look of dark circles and puffiness for a more youthful and glowing look!
This Farmacy product fights against the signs of aging and stress with plant extracts and oils for intense hydration. It actually contains chamomile and aloe for soothing and moisturizing purposes, and works for all skin types!
This is one of the best cruelty free eye creams because it's designed to brighten up and plump the under eye area, effectively minimizing the appearance of dark circles as well as fine lines! It contains hyaluronic acid to hydrate the area, as well as green algae to stimulate collagen production. This brand is 100% vegan which is so cool, because you'll never have to check any of their ingredient lists for animal byproducts!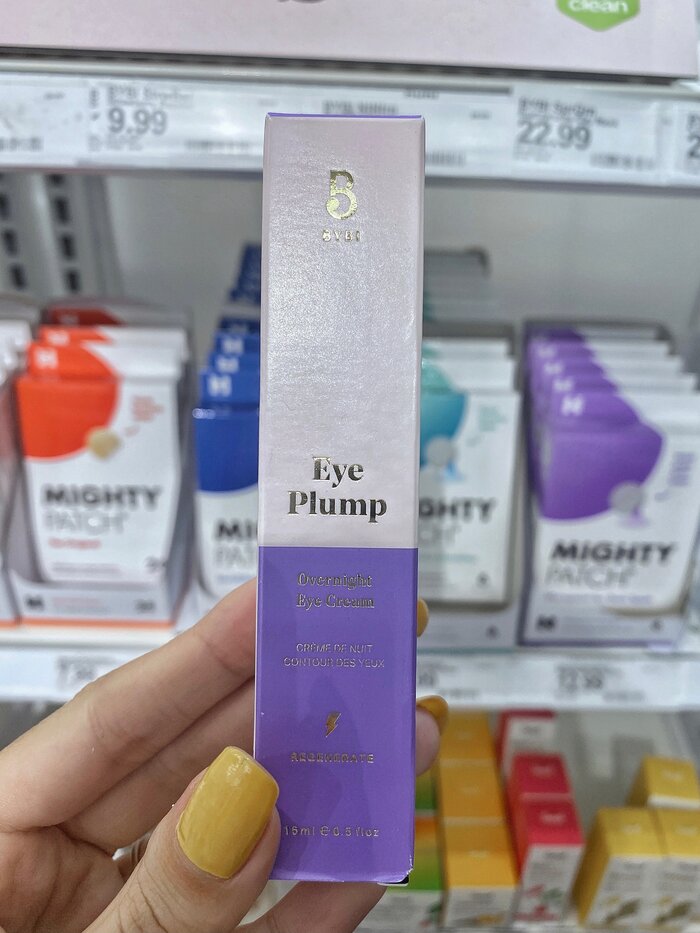 This vegan eye cream from Tarte not only moisturizes, but it also contains oat sugars for the removal of dead skin cells and gentle exfoliation of the under eye area. It instantly brightens up your face and corrects and smoothes crow's feet and sagging!
This product helps to reduce the appearance of fine lines with hyaluronic acid as well as alpha lipoic acid. On this list of the best cruelty free eye creams, the Firming Eye Lift Cream from Derma E is last but definitely not least – it's available at Ulta for a pretty affordable price, and Derma E is such an awesome vegan friendly brand!
This fast absorbing product contains CBD to soothe the under eye area, hyaluronic acid to help the skin retain moisture and hydration, and a peptide complex to reduce the appearance of typical signs of aging (such as fine lines).
e.l.f. products are pretty great quality, so check this one out if you are looking for something affordable that works really well!
Related Posts:

Choosing cruelty free products is so important, but most people don't really think about it or know about the animal cosmetic testing process.
There is a common misconception floating around that makeup companies only use rodents like mice and rats to test their formulations on (which is still really bad on its own – no living animal deserves to be put through the corporate chemical testing process) but this is actually not the case.
There are so many cats and dogs that are kept in tiny cramped cages in labs and literally NEVER see the light of day. They live their entire lives in a lab basement and have to endure extremely painful chemical burns on their skin and even their eyeballs (of course, since companies need to test what happens when you get a product in your eye).
If that's not bad enough, did you know that their entire existence is for testing purposes only? They are literally brought into this world by breeders for these companies, and so many animals have diseases or health issues from these conditions that are then passed on to their babies.
Labs that use animals for testing knowingly breed animals that are basically guaranteed to have extremely painful deformities, health issues, or other preexisting conditions. For example, a video that went viral shows an adorable beagle in a lab who had a really serious issue with his nerves and couldn't even walk.
The good news is that there are so many brands that are certified cruelty free that at this point there is literally no need to buy anything from any brand that is not. Some of the trendiest brands at Sephora and Ulta have made the decision to not use animals in their product development process and that trend is only going to continue more and more!
Thank you for researching cruelty free eye creams and for doing your part to help end animal testing!
Thank you so much for checking out this list of the best vegan and cruelty free eye creams of 2020! Have you tried any of these products before, or will you pick one up after reading this post? Let me know in the comment section down below, or if there's a product you know of that I didn't mention and you think I should check it out, let me know too!
And remember you can always share this post on Pinterest if you liked it, and I would love it if you checked out my Instagram feed for tons of similar content!
I hope you guys are staying safe and healthy out there, and until next time xx

beauty beauty and colour cosmetics cruelty-free eye cream fashion healthy lifestyle makeup plant based vegan
Reader Interactions