Hi babes! Today I'm back with another post on cruelty free makeup and beauty, and this time I'll be talking all about the best cruelty free mascara picks that I've tried. In 2020, there are now more awesome vegan friendly makeup and beauty brands than ever before, so the selection is insane.
With so many choices, it can be hard to make a decision without wasting time and money since you risk potentially picking up a mascara that you don't like. So today I'm throwing all of the best cruelty free mascaras that I've tried into one list to make it super easy to find one that you love!
Mascara is one of my favorite makeup products because when you thicken and volumize your eye lashes, your eyes instantly look brighter and more awake, which helps cut down on applying other makeup products and saves you time in the morning! It's definitely one of my must have products if I only have a short amount of time to do my makeup in the morning.
So without further ado, scroll down to check out the best cruelty free mascara options I've found so far.
DISCLOSURE: THIS POST CONTAINS AFFILIATE LINKS, WHICH MEANS THAT I GET A COMMISSION IF YOU DECIDE TO MAKE A PURCHASE THROUGH THESE LINKS, AT NO ADDITIONAL COST TO YOU. THIS HELPS SO MUCH IN KEEPING THIS SITE UP AND RUNNING AND I TRULY APPRECIATE YOUR SUPPORT!
This one is higher end and the price reflects that, but it's well worth it. The Caution Extreme Lash mascara is great for lifting and lengthening as well as giving the impression of "spider lashes" that we all want from a mascara.
The brush design of this one is so cool because it's actually two brushes in one, and I think that really helps with getting the product to coat evenly and getting every single lash.
This is such a great brand because they really promote minimalism and taking care of your skin first rather than covering yourself up with too much makeup. They're all about letting your natural beauty shine through, which I think is so great.
Lash Slick has a really nice precise brush that allows you to evenly coat each and every lash without any clumping! I find that this mascara is best for lengthening. It is water resistant but not water proof – so it isn't hard at all to remove it with water when you're washing your face at the end of the day before bed.
It's described by Glossier as "the perfect everyday black mascara" and I could not agree more.
This mascara comes in the cutest pink tube, and makes your lashes look super thick AND it lengthens pretty well too. They have a water proof version as well as a regular non water proof one (that one is linked above).
Too Faced is such a great vegan friendly brand and they keep making hit product after hit product, you really can't go wrong with shopping from them! This amazing cruelty free mascara is one of the top selling beauty products in its category in the whole country!
Milk Makeup is super trendy and on their A-game right now. This cruelty free mascara nourishes and thickens – it even has a hemp derived oil in it to apparently condition and hydrate your lashes!
This one isn't waterproof, so it washes off super easily when you wash your face and doesn't make a mess!
Marc Jacobs is one of the only luxury fashion brands with a beauty line that is cruelty free, and I support that 100%.
The curve of the brush works well for getting the center lashes, which are typically the hardest to reach. And, as you can probably guess from the name, it's amazing for adding volume and lift to your lashes.
Tarte is one of my favorite beauty brands overall because of the fact that they're proudly cruelty free, and I always find that they have some of the cutest products and packaging in Sephora!
Their Lights, Camera, Lashes mascara is great for volumizing, and I recommend you try this one if you have sensitive skin and tend to experience irritation because it is free of irritants like triclosan and mineral oil.
Pixi is another favorite brand of mine – they are extremely vegan friendly and their products are so affordable!
Their Lash Booster mascara is so great for lifting and volumizing, and the formula is free of pthalates, parabens, and sulfates, so this is another one that is great for those with sensitive skin! It's also water resistant and smudge proof.
I'm late to the Fenty party but I just discovered this mascara and it's amazing. This one is again water resistant but not fully water proof, which I actually prefer because it honestly is the biggest pain to remove waterproof mascara and when you do a lot of the time your lashes fall out!
It's a very dark shade of black – so if that's what you're looking for this is 100% for you!
It's also great for curling your lashes, so you might be able to skip using your lash curler in favor of only using this!
Related Posts:
Thank you for checking out my picks for the best cruelty free mascara! Is there one that I missed that should be on this list? Let me know what you think, and if you liked this post you can always share it on Pinterest! I also post a lot of similar content on my Instagram, so check that out if you're interested as well 🙂
I hope you are all doing well and staying healthy! Until next time xx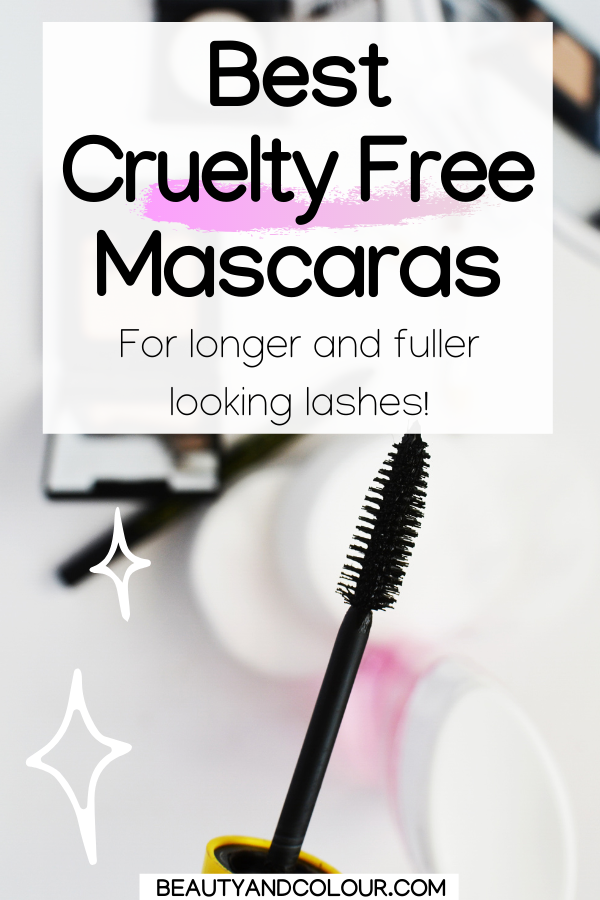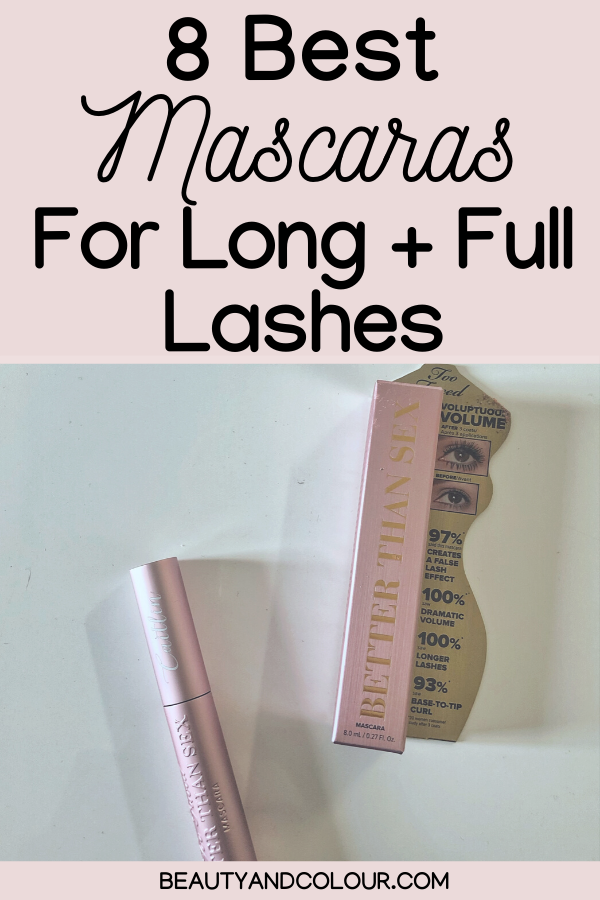 beauty beauty and colour cosmetics cruelty-free fenty beauty hourglass makeup mascara Tarte too faced vegan