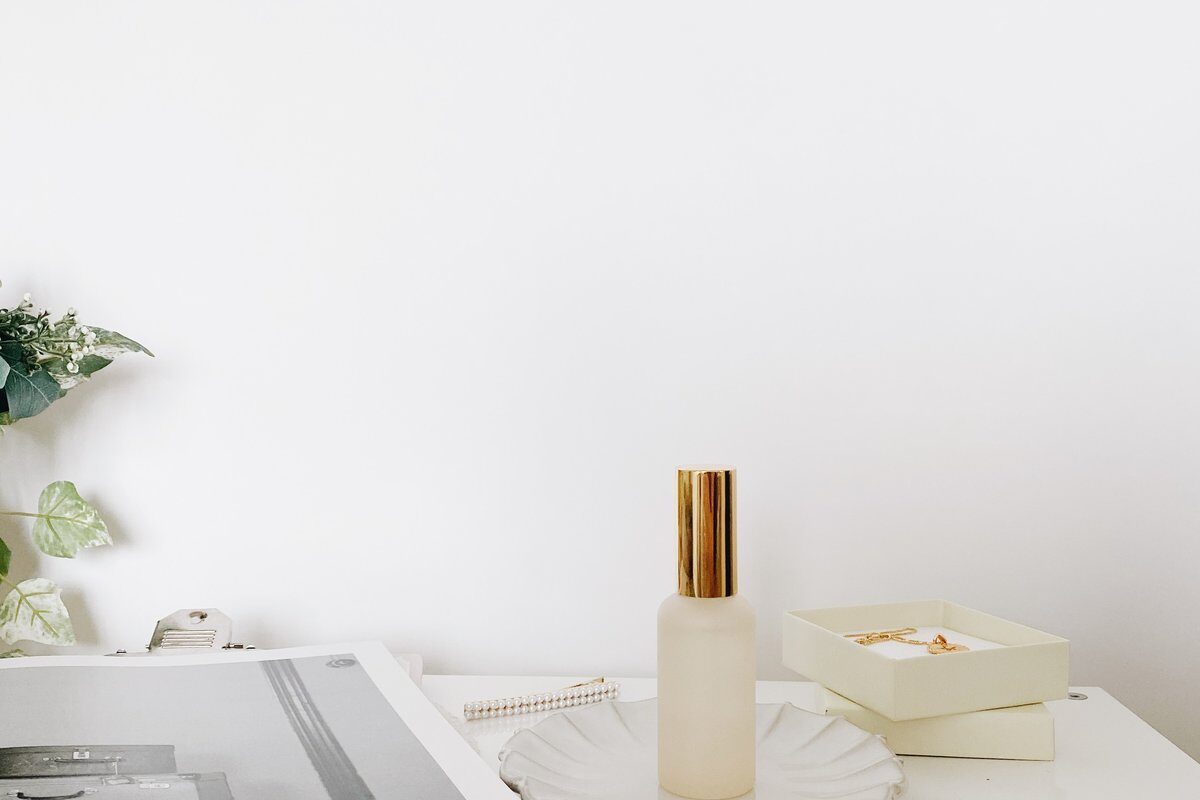 Since it technically is still summer and a good time to be using more lightweight makeup, I'm putting together this list of the best cruelty free tinted moisturizers that you HAVE to try. In addition to being cruelty free, these products are all vegan, so they contain no animal derived ingredients and were not tested on animals whatsoever.
I included a range of products at all different price points so that hopefully there is something for everyone on this list! These products are all extremely easy to find, with all of them being available at either Sephora, Ulta, or Target.
Without further ado, keep scrolling for the list of products!
DISCLOSURE: THIS POST CONTAINS AFFILIATE LINKS, WHICH MEANS THAT I GET A COMMISSION IF YOU DECIDE TO MAKE A PURCHASE THROUGH THESE LINKS, AT NO ADDITIONAL COST TO YOU.
Best Cruelty Free Tinted Moisturizers
This is a dermatologist tested vegan and cruelty free tinted moisturizer from Glossier! I would say this is about a medium coverage product, and it's really good for minimizing the appearance of pores if that's something that you need in a tinted moisturizer. It's also super moisturizing because it's formulated with glycerin.
The bottle lasts quite a long time, so I would say it's definitely worth the price. And, it comes in twelve shades, so there's a good range of colors!
This amazing cruelty free tinted moisturizer from Bare Minerals comes in TWENTY different shades, so you are pretty much guaranteed to find one that's perfect for you! It even has SPF 30 in it for UVA and UVB protection, and it's very light weight and sheer but still buildable.
It works with all skin types but could be best for dry skin, since it contains mineral electrolytes for enhanced moisturizing!
Milk Makeup is such a great vegan friendly and cruelty free brand! This tinted moisturizer from them earned itself the "clean at Sephora" stamp, so you know the ingredients are good for your skin. Some of the ingredients I'm talking about are jojoba and avocado oils, so it's extremely nourishing for your face!
The coverage on this one is light, but it's buildable. It also contains SPF 30 and it comes in eight different shades.
This one is a really good drugstore product from NYX that is super affordable, and it has light to medium coverage. It comes in over ten different shades, so there's a decent variety of colors, and you can use it under foundation or just on its own if you want to have a light makeup day.
Tarte is one of my absolute favorite brands of all time! They are proudly cruelty free, and their BB tinted treatment contains SPF 30 so you can skip the sunscreen application to your face in the mornings!
This product is vegan, paraben free, phthalate free, and just such a great tinted moisturizer for all skin types. It comes in four different shades and has a matte finish, so it's perfect for you if you have oily skin! It works well with all skin types though.
This BB cream from Coola is another "clean at Sephora" product that contains no parabens, formaldehydes, or other gross stuff – just good clean ingredients. And, like a lot of other products on this list, it also has SPF 30 as an added bonus!
If you're looking for a good product to use while swimming or doing something outdoors, this is waterproof for up to 80 minutes! This one is best for normal or dry skin types.
This product is super light, and almost sheer. I would say it's for people who barely need any coverage, but who want hydration and a little bit of highlight on their skin more so than lots of coverage.
It almost acts as a primer in that it smoothes your skin and makes you look more awake and glowy! Again, this one's for you if you don't need much coverage but instead want just a little smoothing and a nice glow.
This Smashbox product comes with a primer infused, as well as SPF 25. There's a range of twelve shades that are super dewy and natural looking, and this product shouldn't cause breakouts or settle into fine lines on your face. It basically blurs your skin and makes it look even more gorgeous.
The formula is oil free, which is great since I know a ton of people look for that in a face product!
This is a product that I've been using for about a year now, and it's pretty much my go to tinted moisturizer at this point. The pros of this product are that it contains SPF 20 for sun protection, it's paraben free, and it has a very nice light and buildable coverage. It's perfect for those days when your skin is looking great and you don't have any active breakouts that you want to cover, but you just need to even out your skin tone a tiny little bit!
An added bonus, and probably my personal favorite thing about this product, is that it comes with a full coverage concealer inside the lid!
The cons are that it only comes in three shades and the bottle is kind of small. However, I think a little bit goes a long way with this product and it should last you about two to three months – maybe more!
Related Posts:
Thank you so much for checking out my list of some of the best cruelty free tinted moisturizers out there right now! Have you tried any of these products yet, or is there something that I didn't include in this list that should be on it? Let me know in the comment section below, and as always you can definitely share this post on Pinterest if you liked it, or follow me on Instagram for tons of similar content!
I hope you found a new tinted moisturizer that you're excited to check out, or that this post was helpful to you in some way. I love doing these types of posts so I hope you guys like reading them.
As always, I hope you're all staying safe and healthy, and until next time xx
beauty beauty and colour cruelty-free fashion healthy lifestyle makeup plant based tinted moisturizer vegan
Reader Interactions