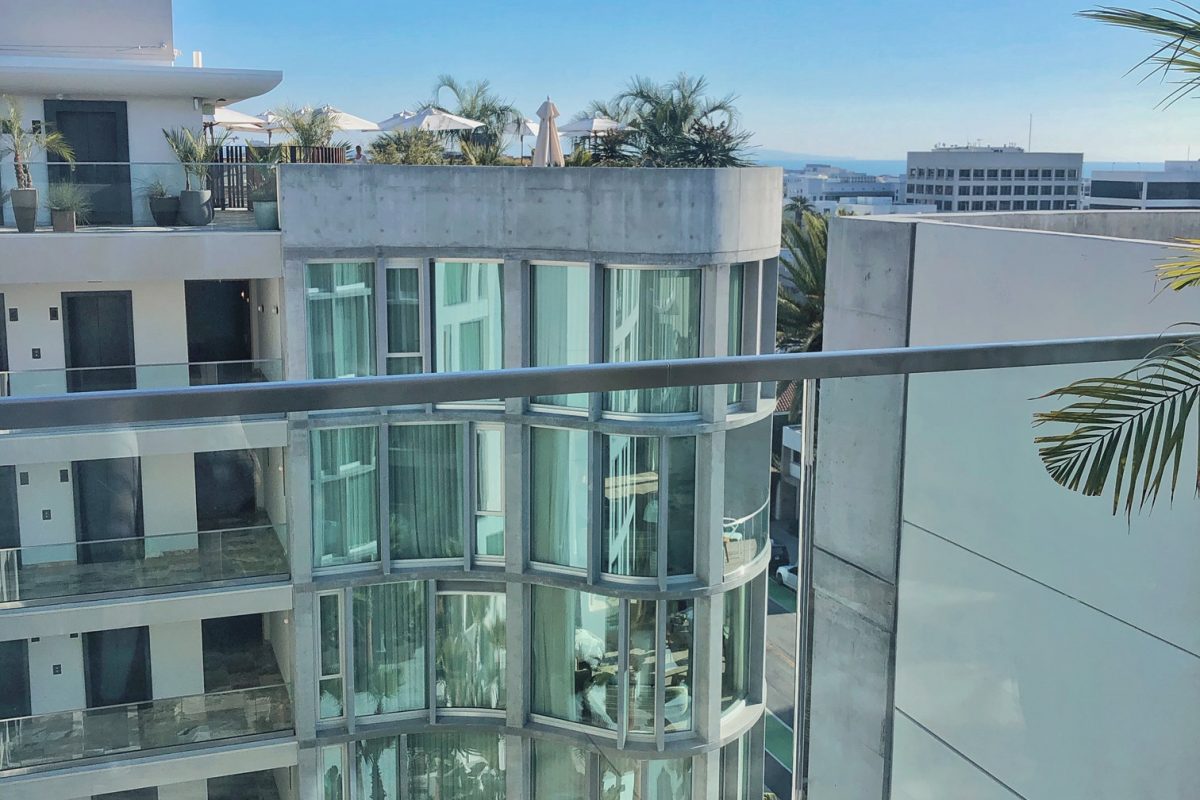 After living in LA for 6+ years, I decided to put together a list of the best Instagram spots in Los Angeles. I get asked all the time about where my favorite places in LA are to shoot photos for Instagram, so hopefully this list covers everything! There are so many amazing spots to take Instagram photos in LA that I could do several posts like this, but I'm starting with the spots that I think are the most popular.
To check out a full post one one of the best Instagram spots in Los Angeles, the LACMA lampposts, click here.
Now for the list of spots in Los Angeles that are the absolute best for taking Instagram photos:
1) The Hollywood Sign
This one is so classic LA, you can't really miss it. Once you get to the right trail, you can decide whether you want to get above and behind the sign (first picture below) or beneath it and right in front of it (middle picture). You'll come to a fork in the road which you'll know when you see it; go left and you'll end up getting in front of the sign, or go right to climb all the way to the top and get right behind the sign like in my first picture below! Both viewpoints are amazing and I would recommend them both, but my personal favorite is being behind the sign because you get such panoramic views of the entire city on a clear day, from downtown to basically the ocean!
Find it at: Hollyridge Trail, Beachwood Drive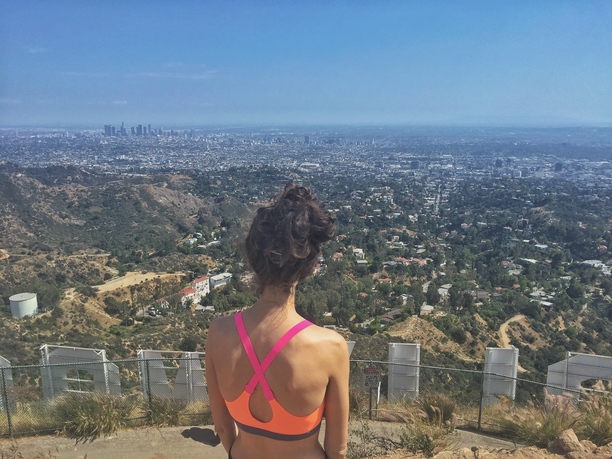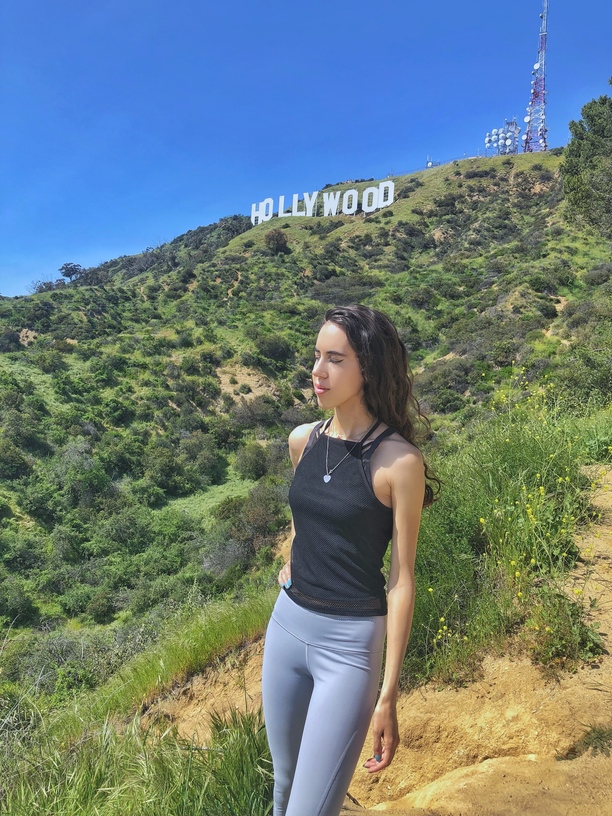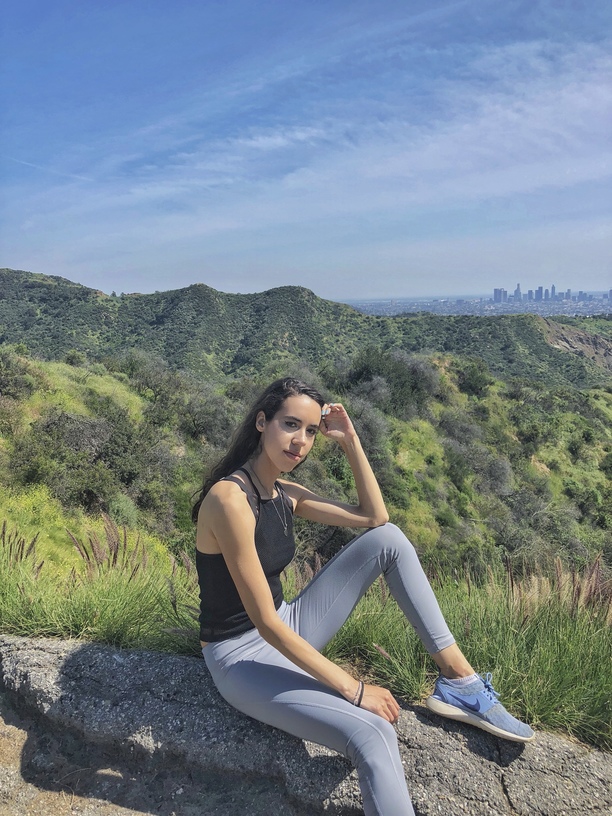 2) Beverly Hills/Rodeo Drive
You can't skip Beverly Hills if you want to find the best and most amazing spots for Instagram pictures in Los Angeles. Whether you live here or are just visiting, it's a must either way! I sometimes feel like a tourist when I'm shooting content on Rodeo Drive but hey, being a tourist in your own city is always fun right?! The reason why this is second on the list is because not only is every part of Beverly Hills beautiful, but the designer stores on Rodeo are constantly changing and renovating and their architecture is always amazing and makes for a beautiful Instagram backdrop. Check out my photos below which were shot in front of Louis Vuitton!
Find it at: Louis Vuitton, 295 N Rodeo Drive (or anywhere on Rodeo)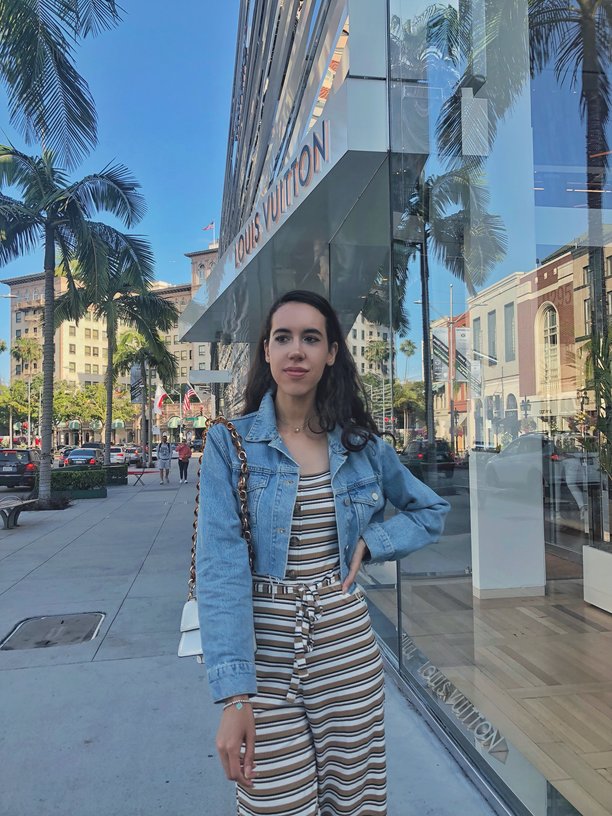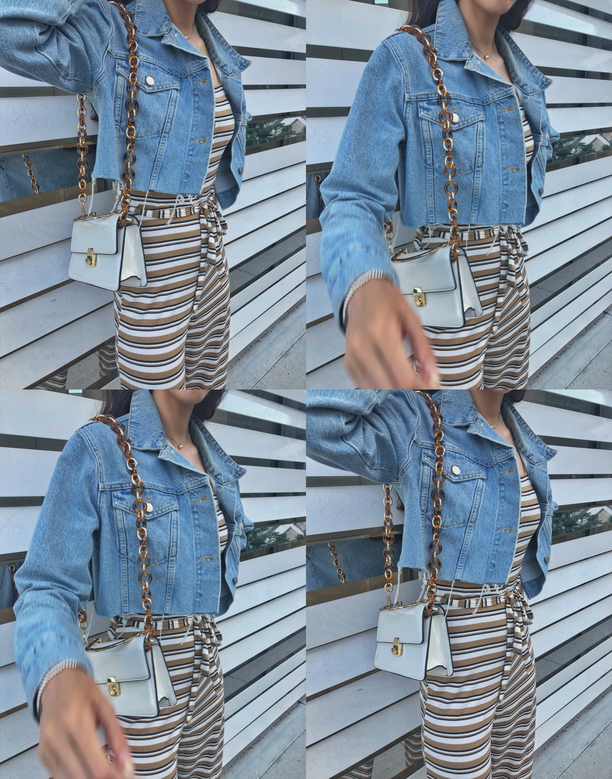 3) Carrera Cafe
This cafe is probably the most popular amongst fashion and lifestyle bloggers in LA. The interior is so beautiful and their lattes are customizable, meaning you can get any image you want printed in the foam of your drink! They also have a wall directly across from the pink wall at Paul Smith (another one of the best Instagram spots in Los Angeles) that they are constantly changing and painting over to freshen it up, which is definitely worthy of taking Instagram pictures in front of because their murals are always cute.
Find it at: 8251 Melrose Avenue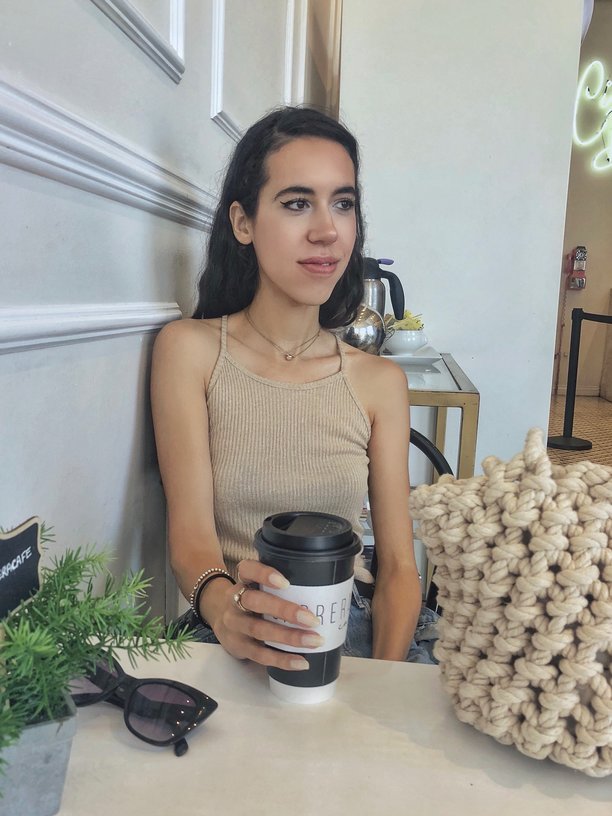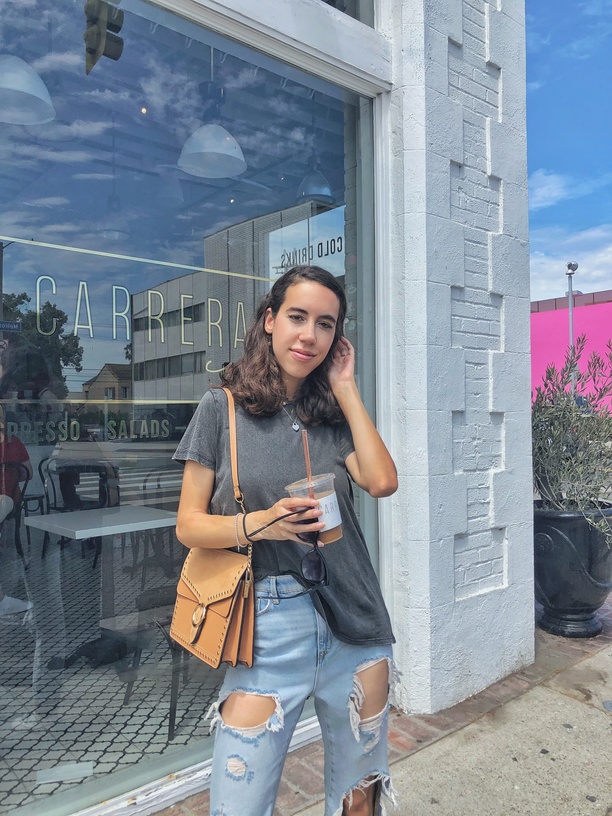 4) Cha Cha Matcha
Cha Cha Matcha is a New York based matcha chain with two new locations in LA. Everything about this place makes it one of the best Instagram spots in Los Angeles, from the stores themselves down to the drink cups! They constantly switch up their menu and offer all kinds of cute colorful drinks that make for perfect Instagram shots too.
Find it at: 510 N. Robertson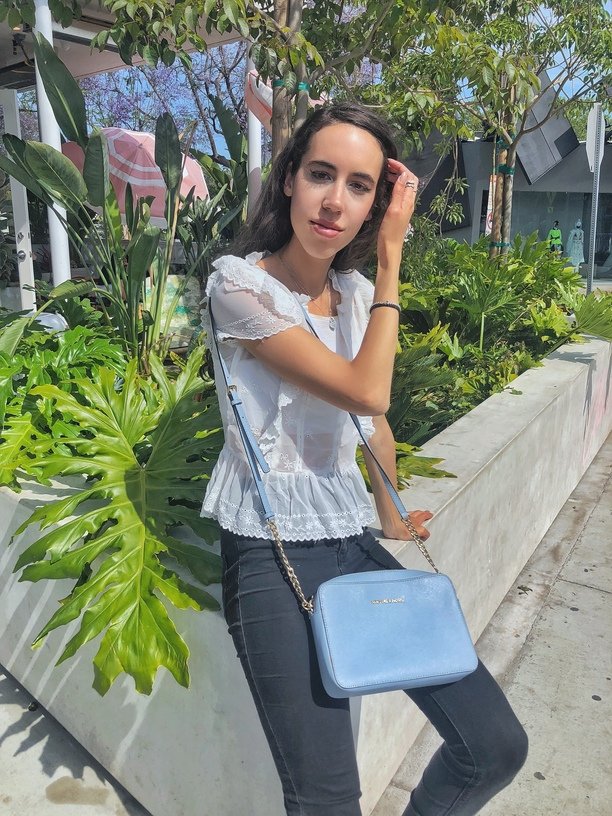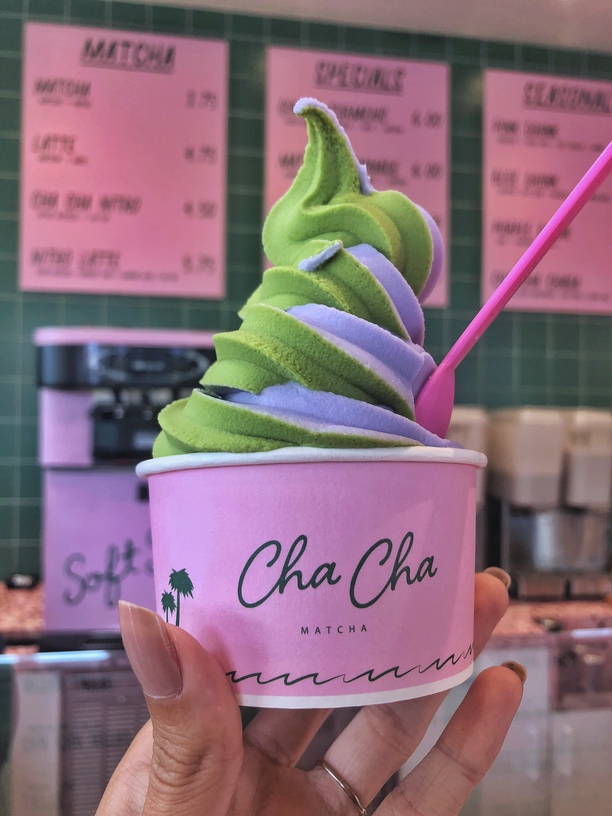 5) California Dreaming Wall
This mural is genuinely one of the cutest Instagram spots I have ever seen, and it's in an area of Los Angeles that not many other bloggers are situated in so it is typically easier to get an awesome shot here because if you go at the right time you can have the whole wall to yourself! These kinds of murals are just another thing I love about LA, and they make for amazing Instagram pictures 🙂
Find it at: Chinese Laundry Headquarters, 3485 La Cienega Blvd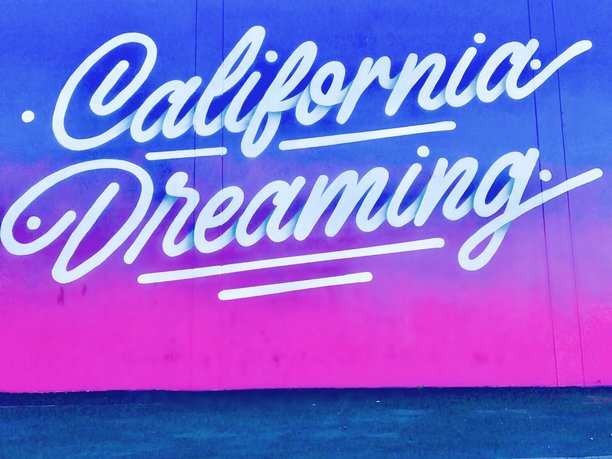 6) Famous Pink Wall
You've probably seen this wall at some point in your life on Instagram, and that's because it's one of the most popular Instagram spots in Los Angeles! Pretty much every day it's full of people taking pictures, but if you go at the right time (like early morning) you should be able to get some good shots without anyone in them! You can see its appeal – it's literally a hot pink store in the middle of West Hollywood! I highly recommend coming here if you're traveling to LA and want amazing Instagram photos.
Find it at: Paul Smith, 8221 Melrose Avenue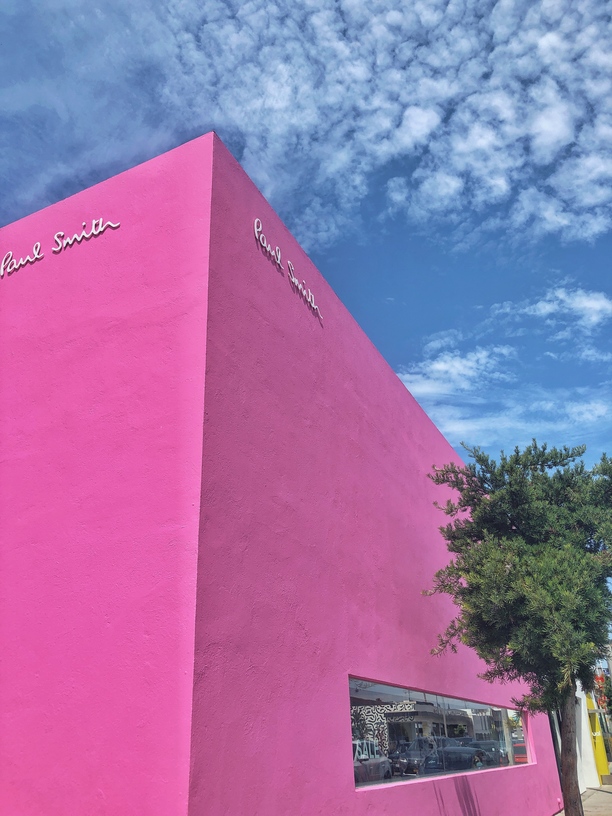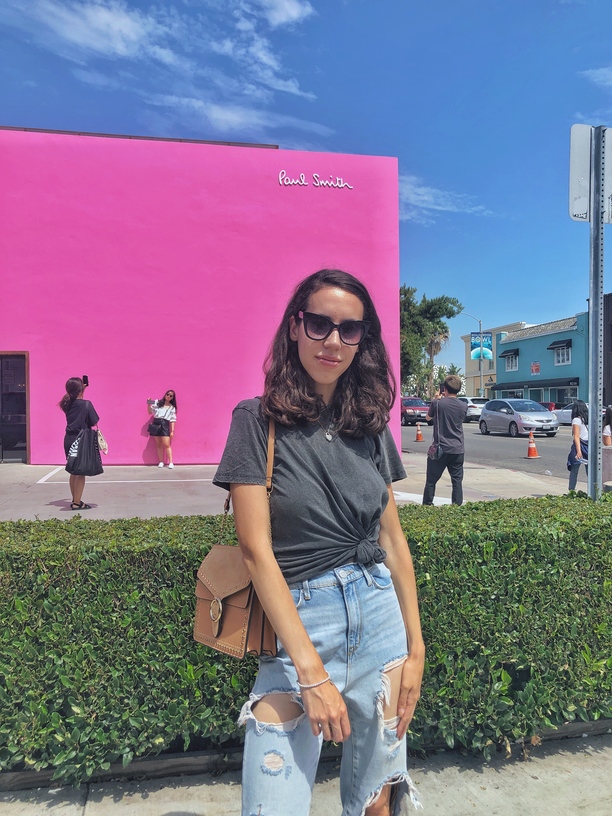 7) Beverly Hills Hotel
The Beverly Hills Hotel is so iconic that you can't miss it if you're looking for the best Instagram spots in Los Angeles. There are photo ops basically everywhere you look! They just added a cute hot pink neon sign in their cabana area near the pool that says "The Beverly Hills Hotel" too! Pro tip: you'll see signs saying no photos, but I honestly think they just do that to encourage people to take more pictures. The only time they'll ever call you out is if you're doing it at the Cabana Cafe, and I also wouldn't bring a DSLR and start shooting photos right in front of their staff. But if you be discreet about it they're not going to say anything and you can get the perfect pictures there pretty easily!
Find it at: 9641 Sunset Boulevard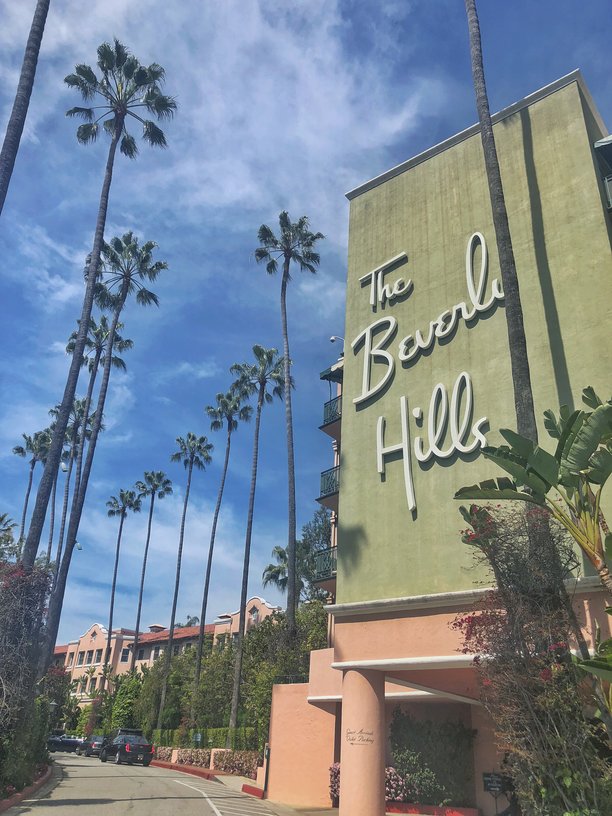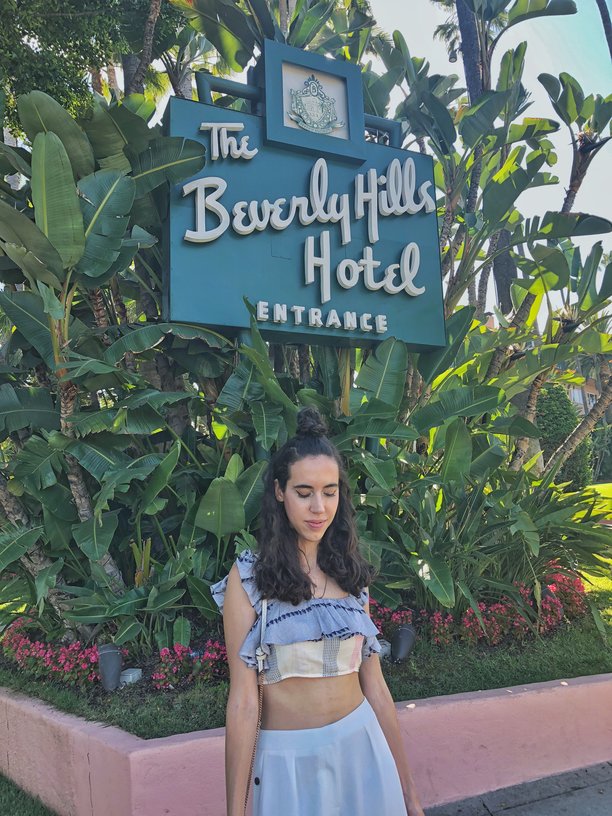 8. Melrose Place
Melrose Place is filled with pretty ivy covered storefronts and the cutest stores, including Glossier, Zimmerman, Alfred's Coffee and Alfred's Tea, and so many more! So many bloggers go there to shoot content and when you see it you'll see exactly why. It's so picturesque, quiet and beautiful and tons of celebrities hang out here too!
Find it at: Melrose Place in between La Cienega and Orlando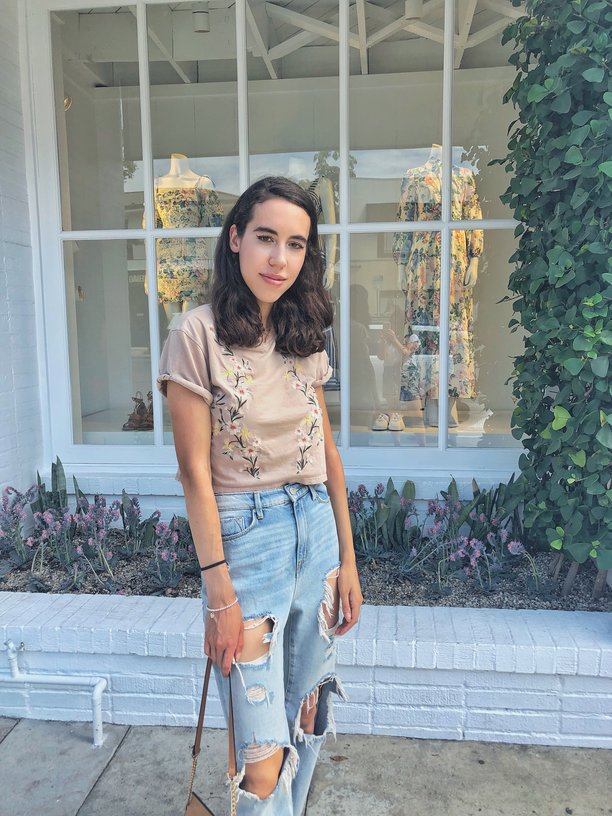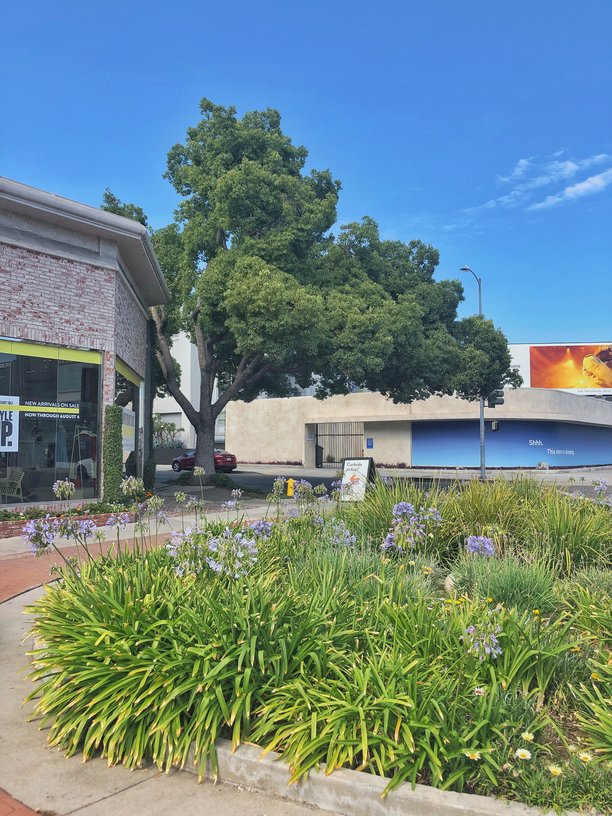 Thank you for reading my post about the best Instagram spots in Los Angeles! If you liked this post, please share it on Pinterest!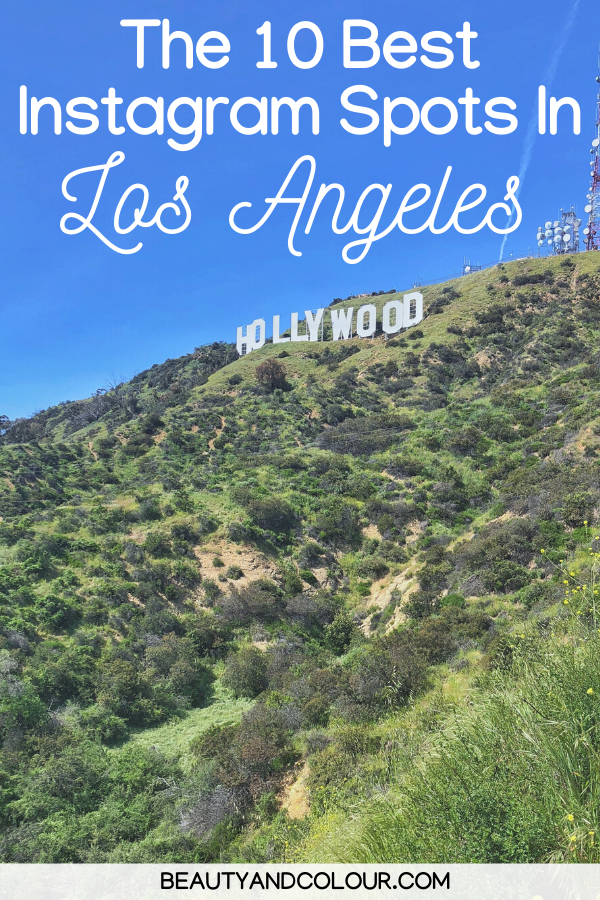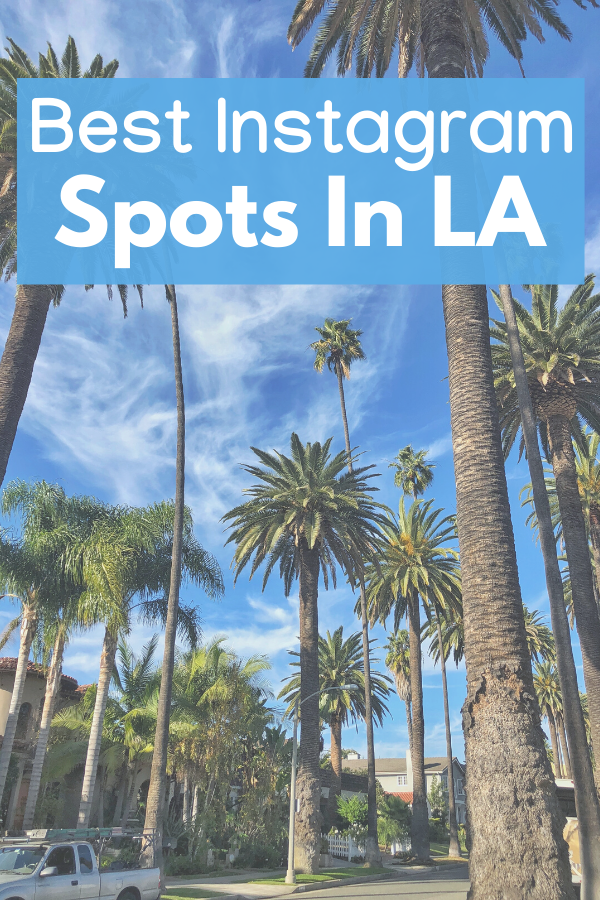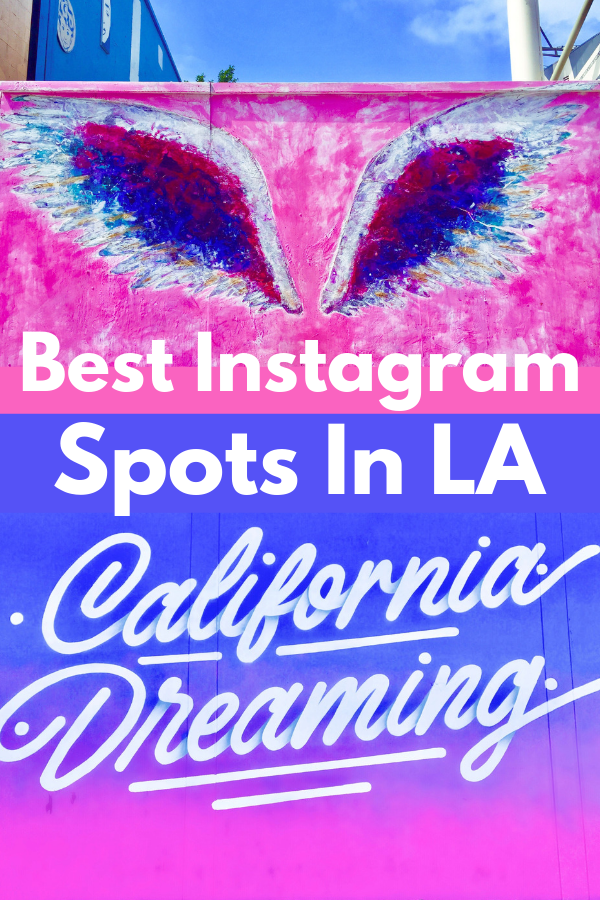 Thanks for reading! What would be on your list of the best Instagram spots in Los Angeles?
best Instagram spots in Los Angeles blogger california instagram los angeles melrose spots street art walls
Reader Interactions