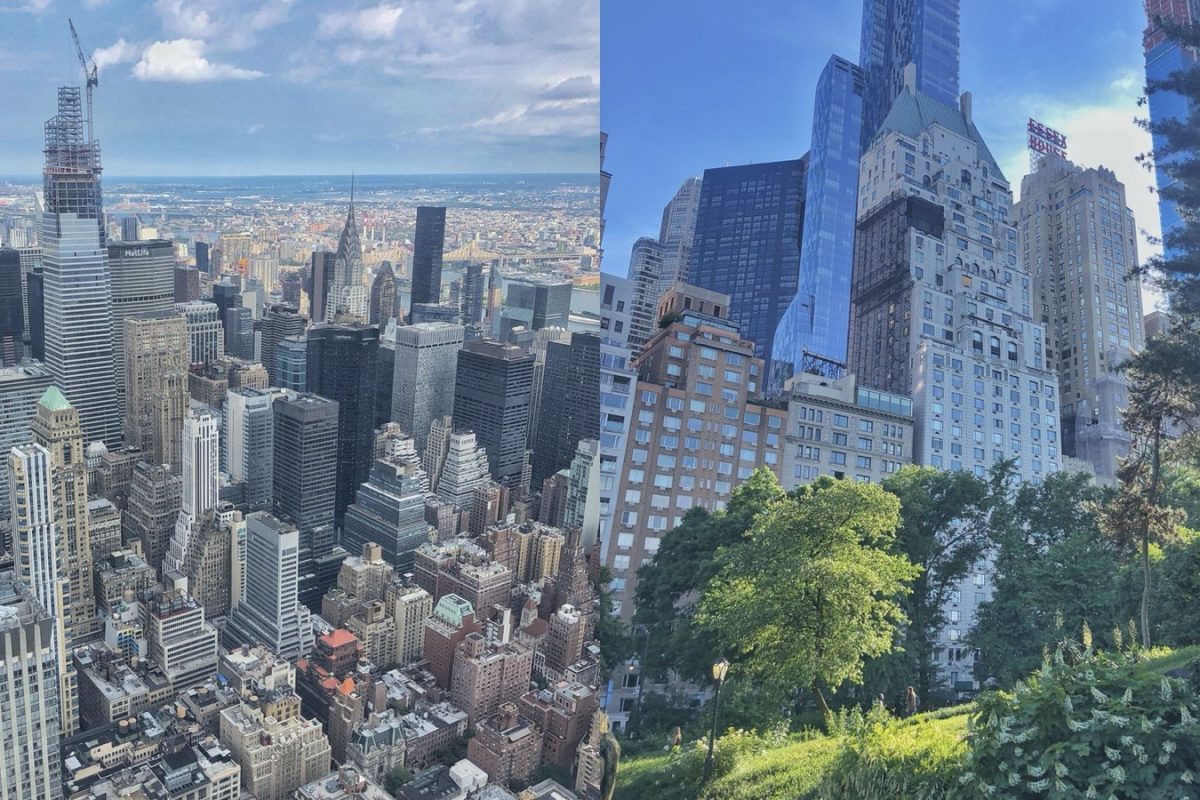 1. World Trade Center Memorial/Oculus
So the first place on my list of the best places to see in New York City would be one that I highly recommend, and that is the World Trade Center memorial. When I say memorial I'm including the full development of the 9/11 museum, the new One World Trade Center tower, the Oculus and the new Westfield mall (pictured below), as well as the memorial itself. In this one area you can check out the museum, you can go to the observation deck on top of the Freedom Tower, you can do some shopping or grab food, etc! There's a ton of stuff to do and look at all within a small radius, so I would allot 4-5 hours to this spot if you really want to see and do everything that I mentioned.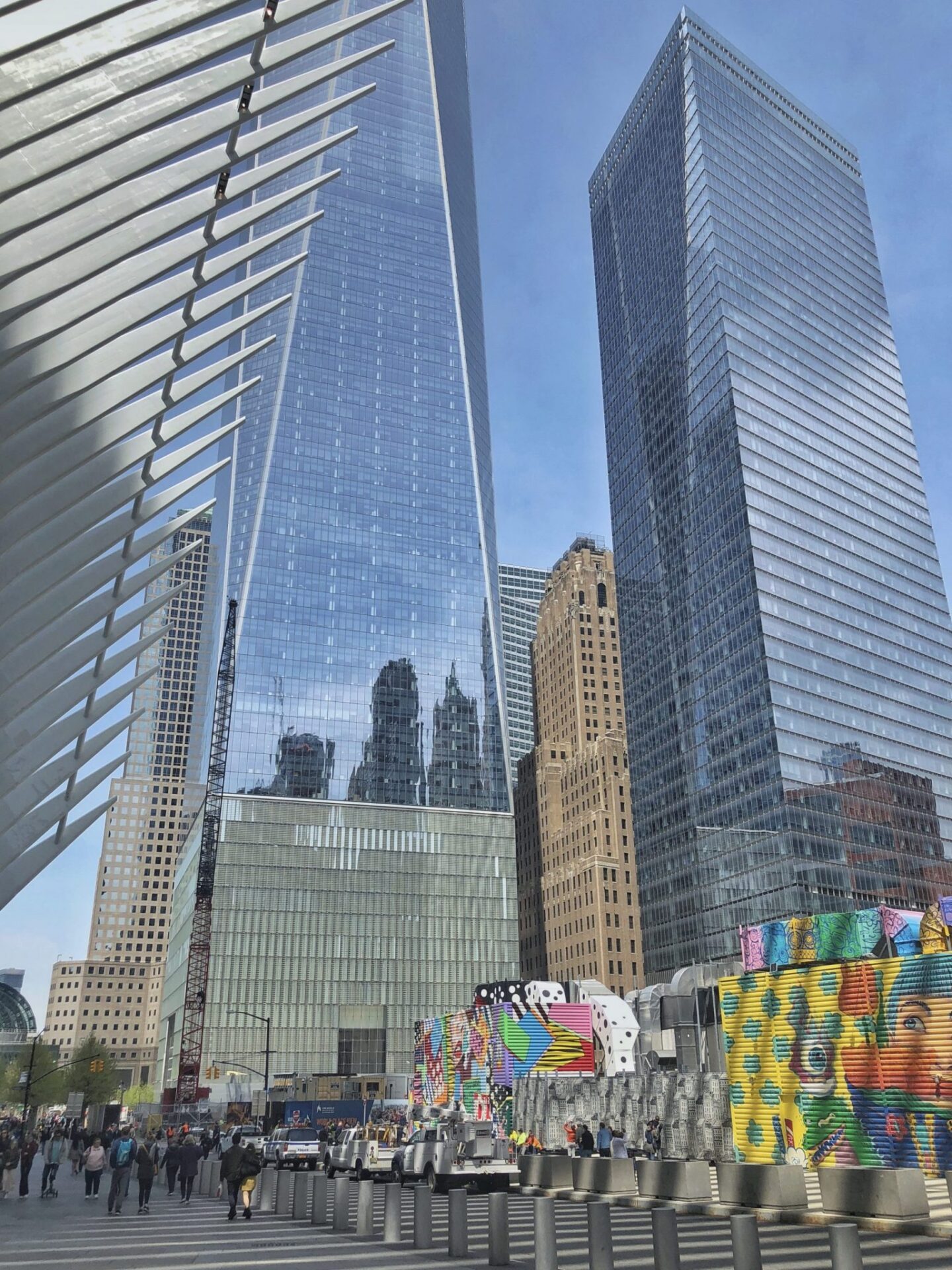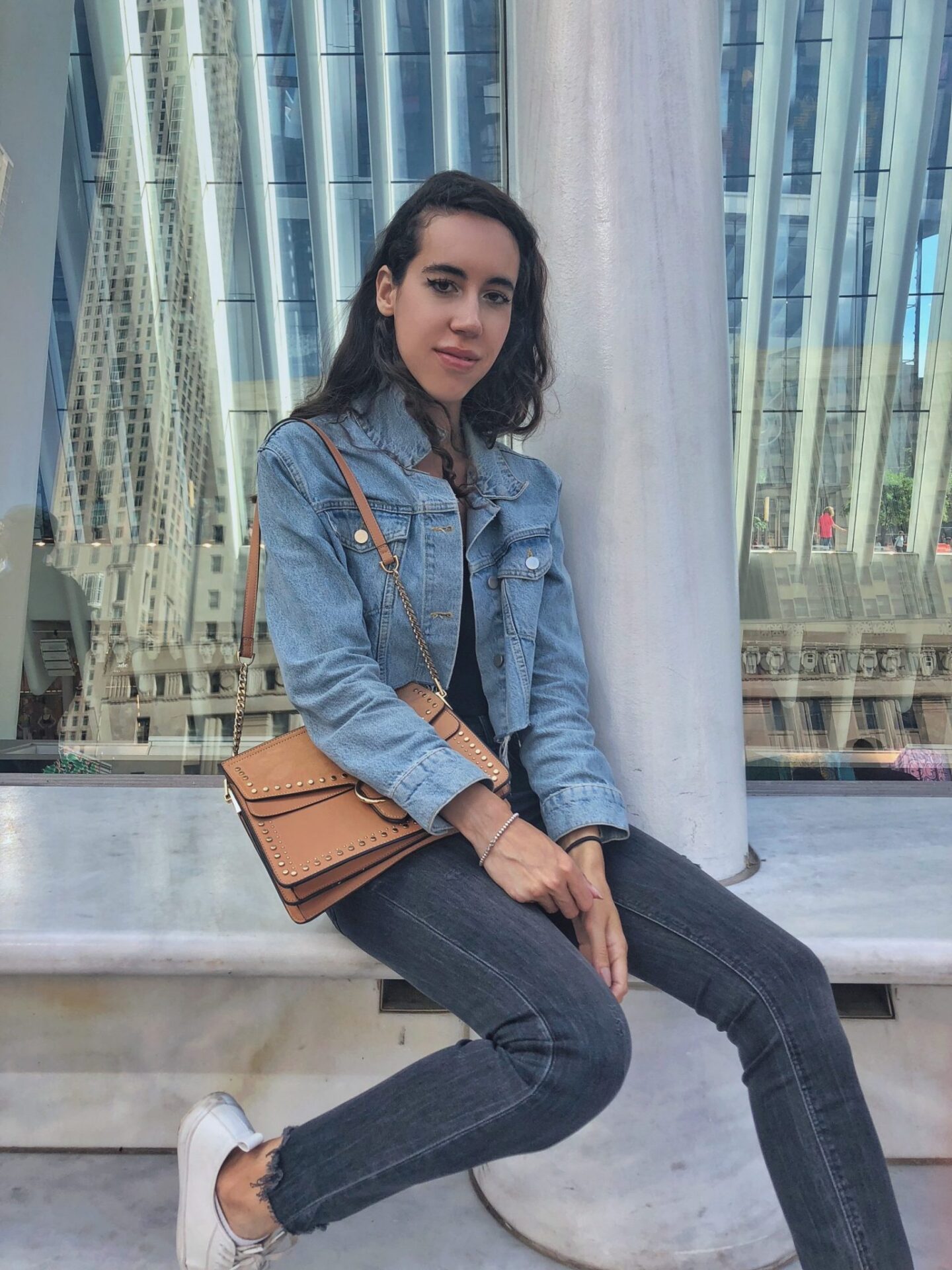 2. Brooklyn Bridge
This one is kind of touristy, but still so fun. Starting from the Brooklyn end of the bridge, walk the length of the entire bridge TOWARD Manhattan. The views of the city are incredible and you will actually feel like you're on top of the world! As you walk there are literally hundreds of picture opportunities, and the view never gets old.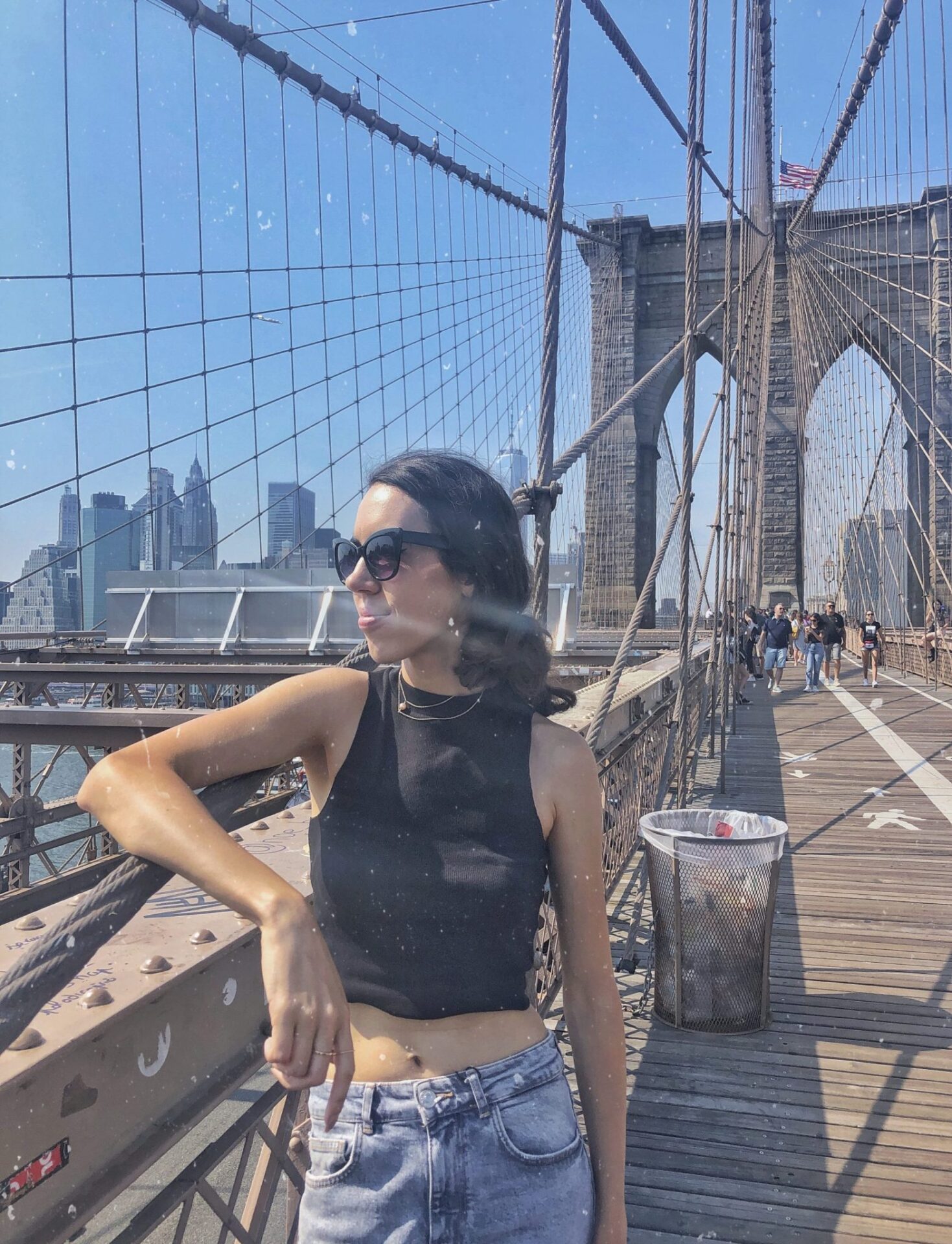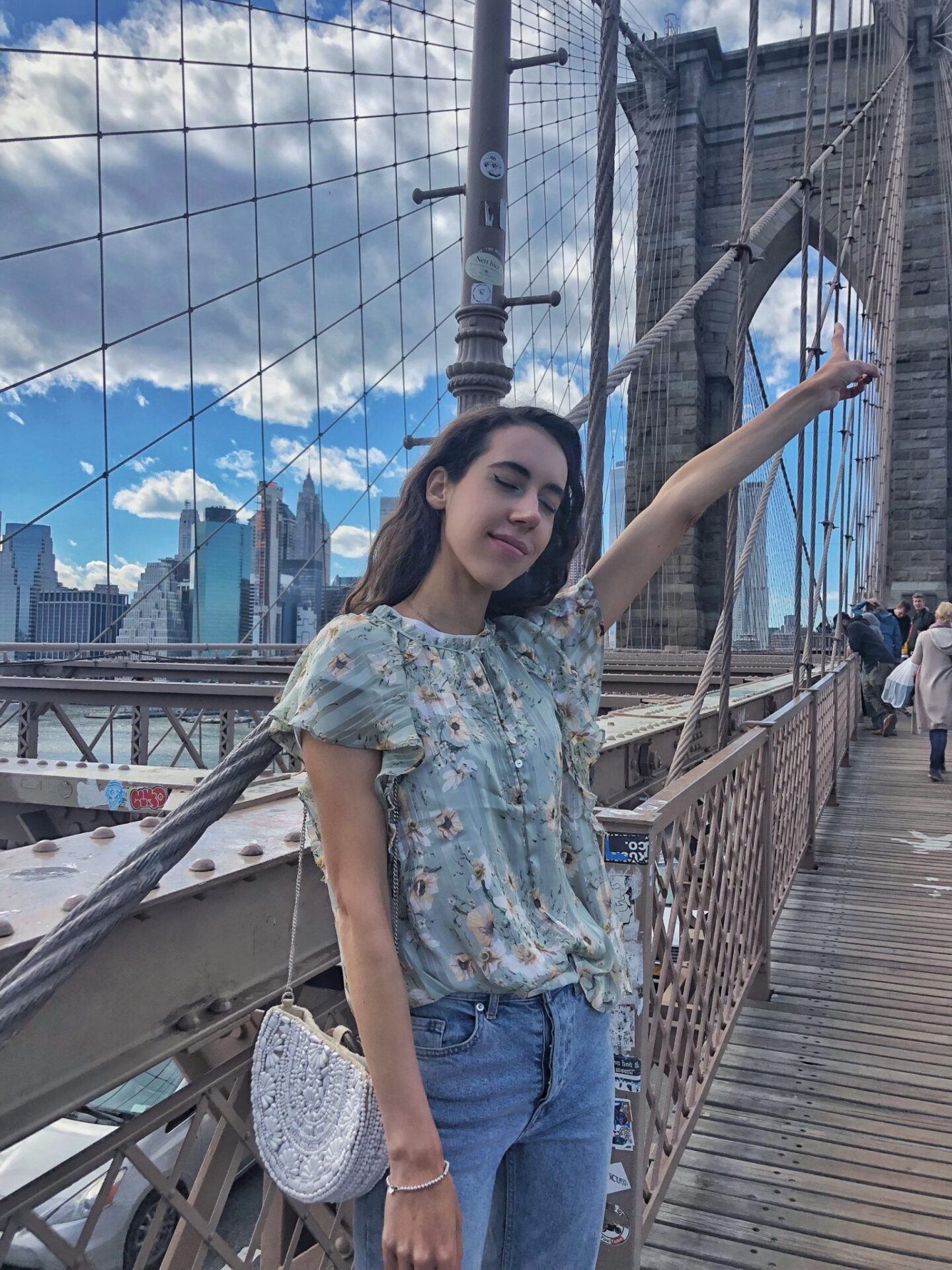 3. Hudson Yards
Hudson Yards is a brand new $25 BILLION dollar (yes you read that right, billion with a B!) real estate development on the Hudson River overlooking New Jersey.
It is a brand new neighborhood – it just opened in March of 2019 and it features luxury condo and apartment buildings, a super high end mall with New York's first Neiman Marcus location, and an amazing art structure in the mall's outdoor courtyard called the Vessel (pictured above) that looks like a giant honeycomb!
You can get tickets to climb the Vessel and they're completely free – I would allot about 30 minutes for the whole experience as all you need to do is climb the stairs and take any pictures you want. It does have over 100 flights of stairs in total, so make sure to go when you have a lot of energy and not at the end off a day exploring the city.
Hudson Yards also has an amazing observation deck called "The Edge" that opens to the public in early 2020! It totally looks like something out of a Captain America movie haha, it's legitimately so cool!
To get to Hudson Yards, take the 7 train and get out at the last stop, which will let you out pretty much right in front of the Vessel.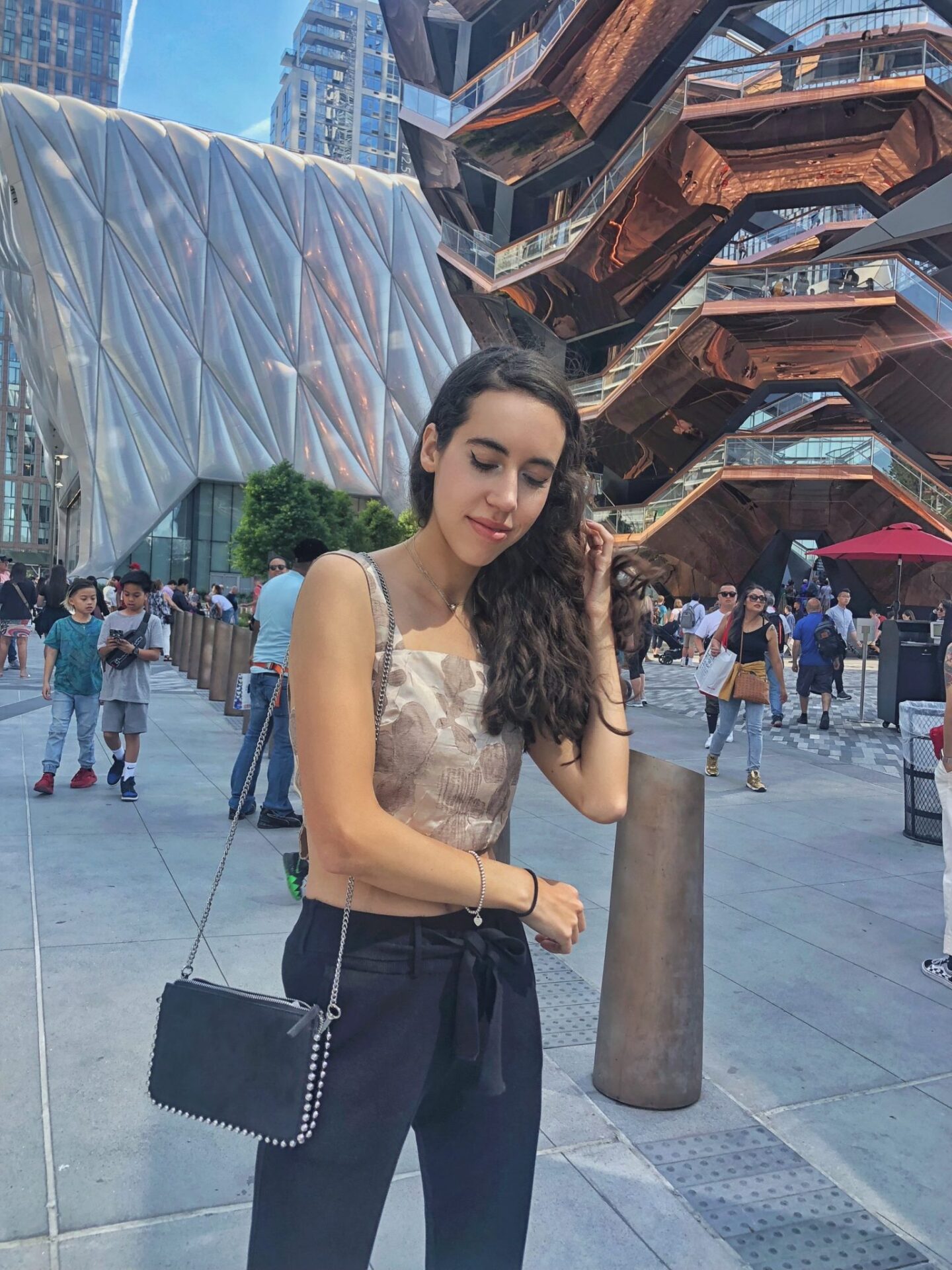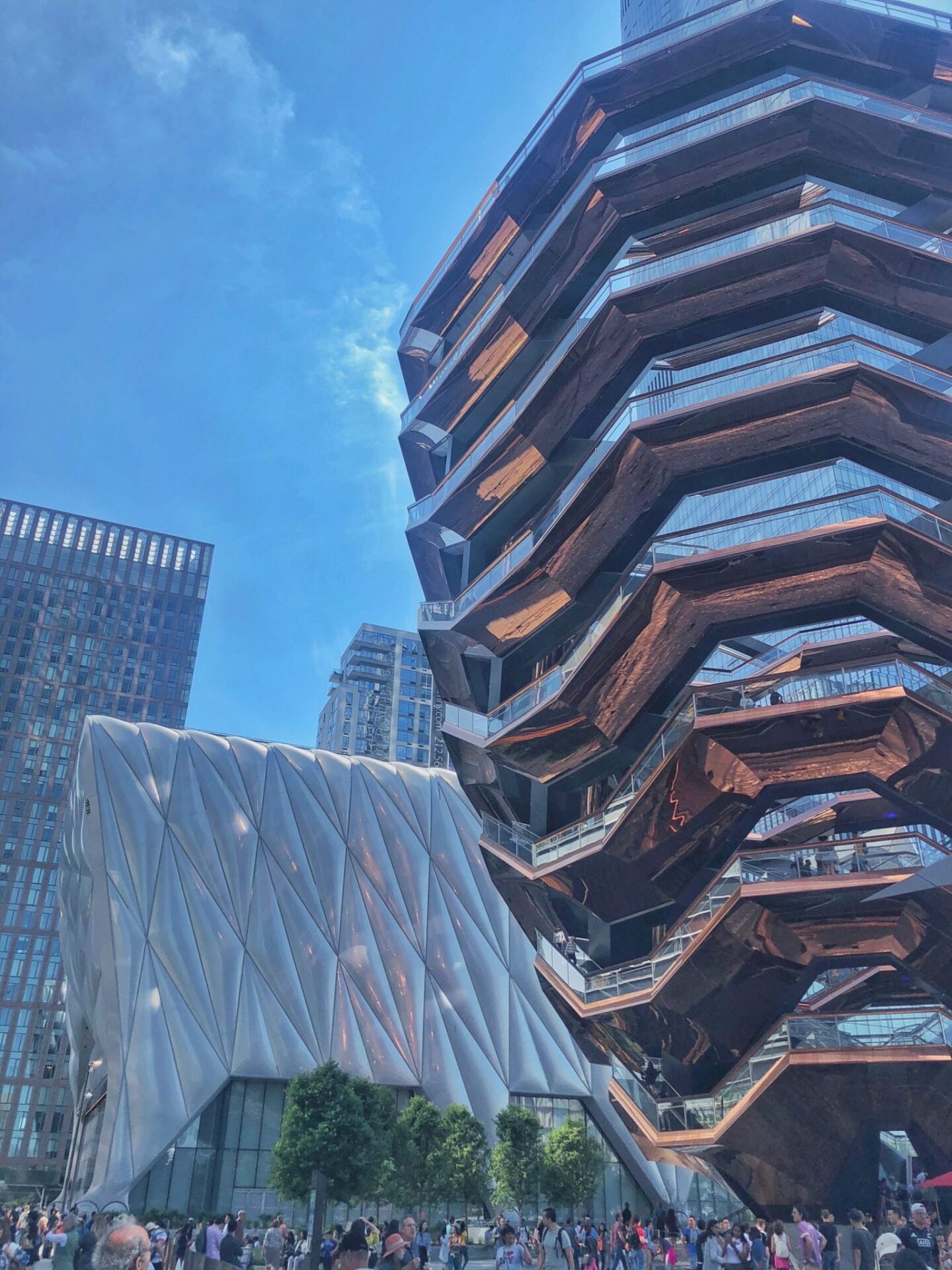 4. Central Park
This is one of my favorite spots in all of New York City because it's the best escape away from the hustle and bustle and into nature. In the summer, it's the perfect place to go for a Sunday afternoon picnic or a boat ride on a hot sunny day, and in the winter you have ice skating at Wollman Rink!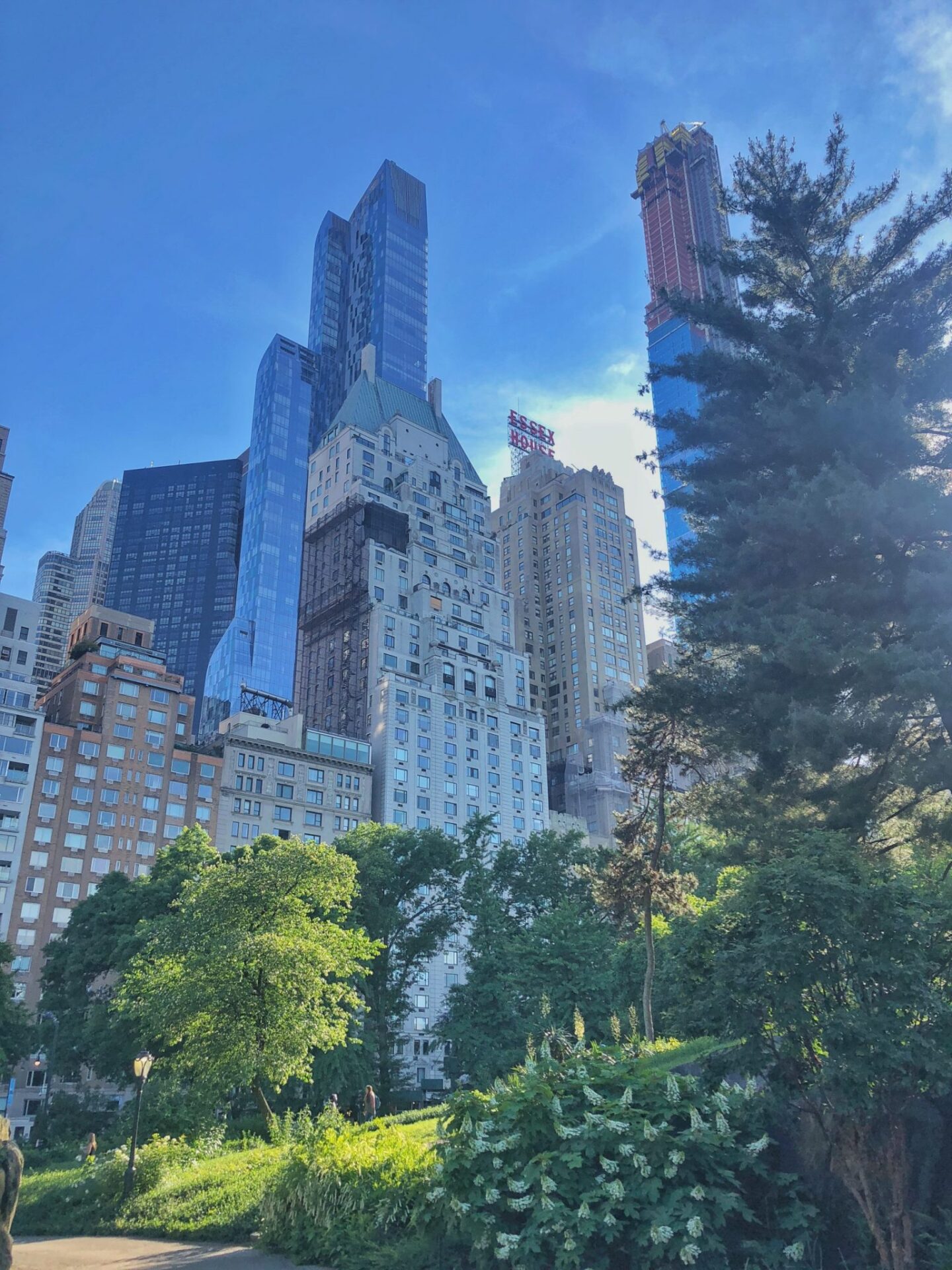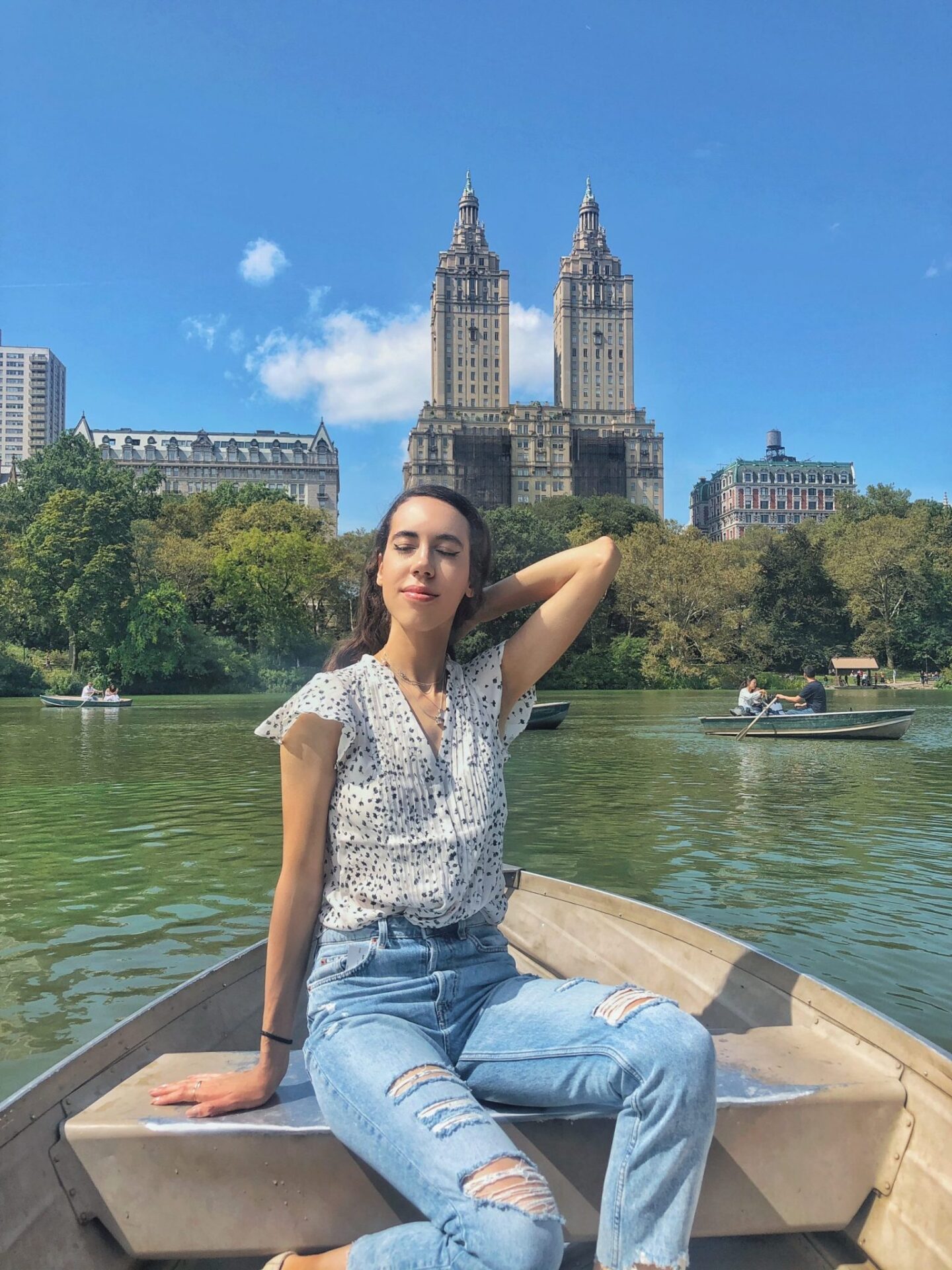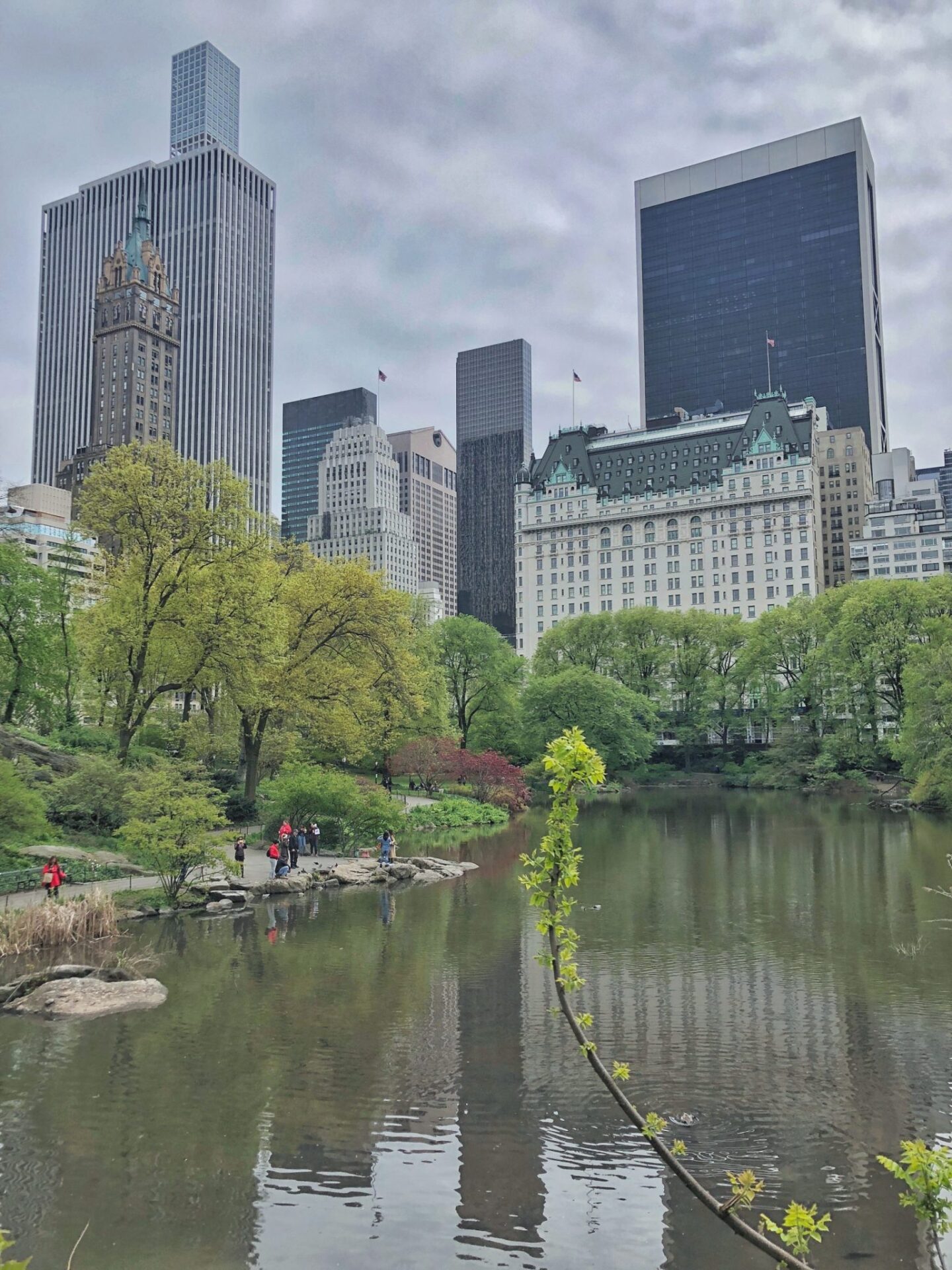 5. Soho
Soho is my absolute favorite neighborhood in New York, and it's the perfect area to spend time in if you're looking for a more authentic NYC experience. Its original architecture and fire escapes are just so classic New York City, and the cobblestone streets make it just so cute and charming! It's also my favorite area to shop in in the whole city because of all the amazing boutiques and designers it has to offer.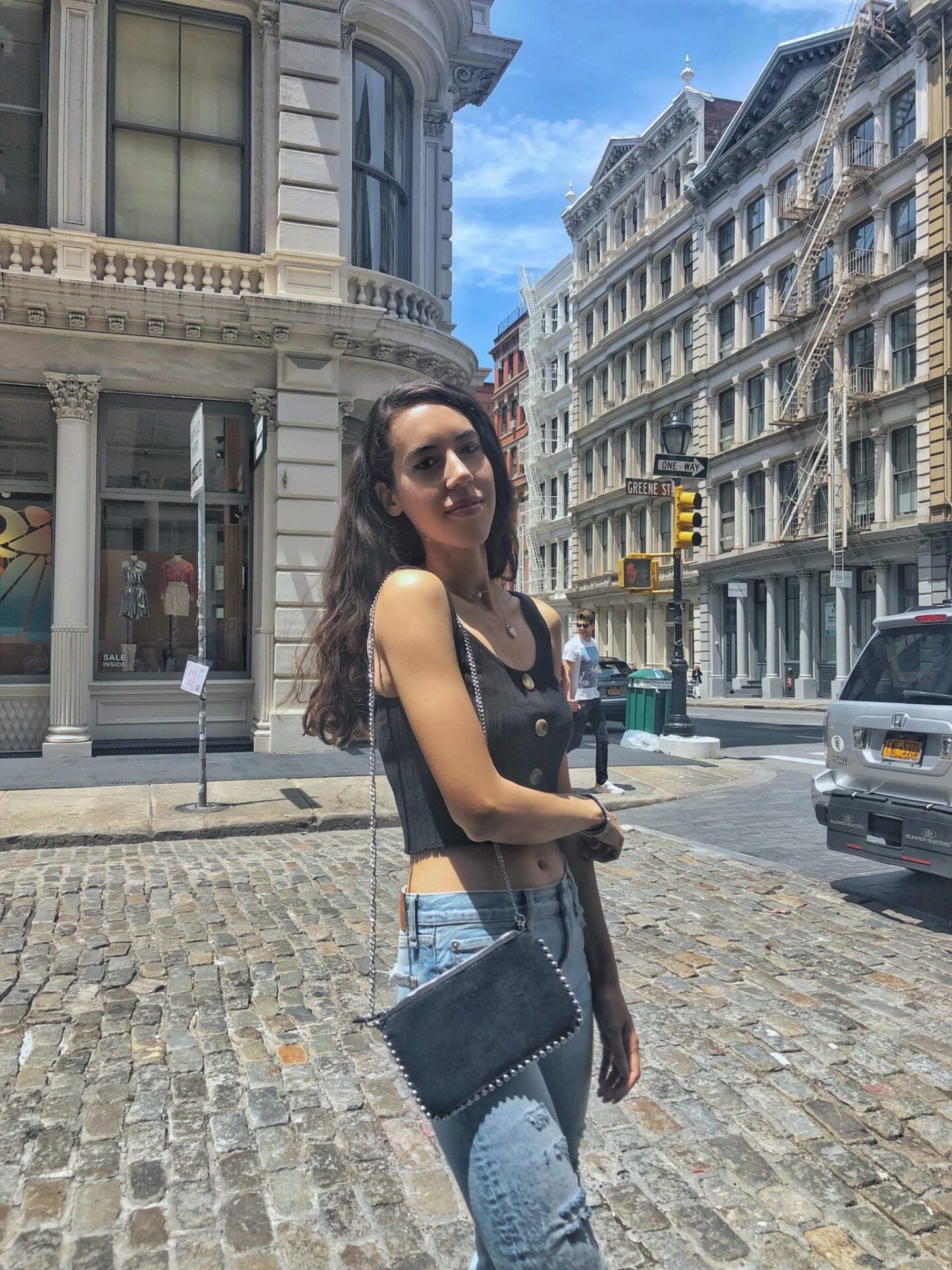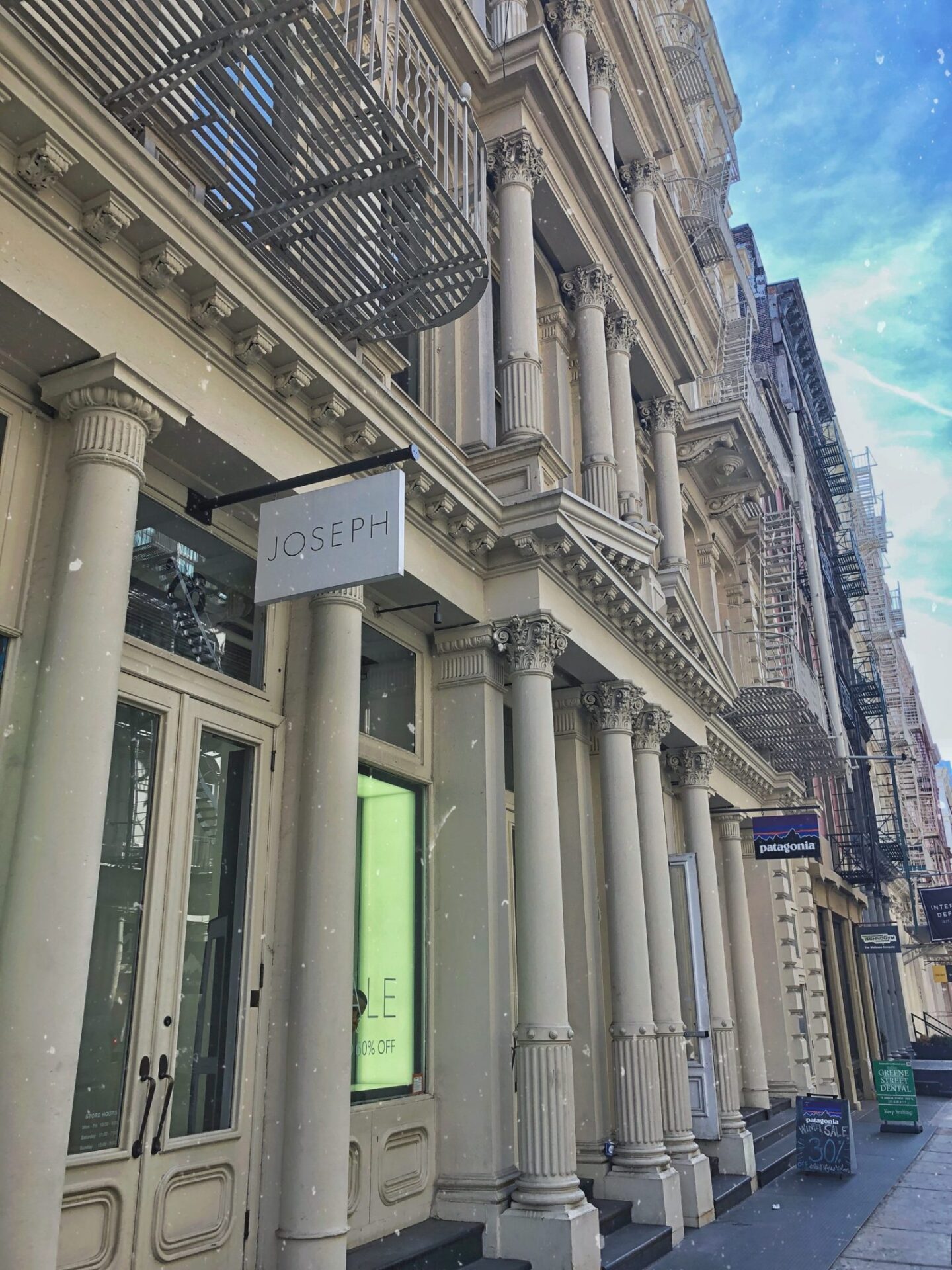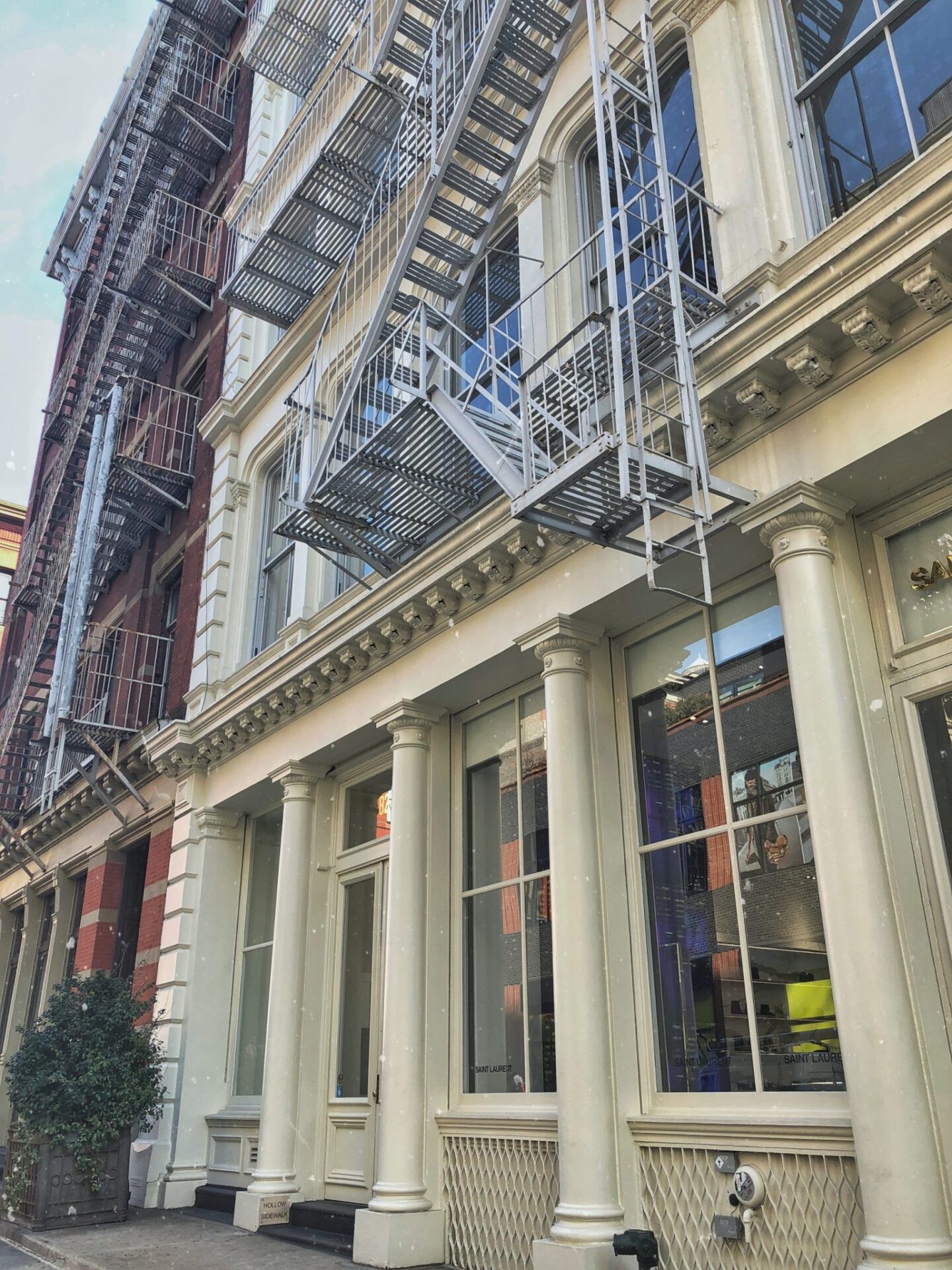 Bonus: Times Square
Yes this one is super obvious, but I still had to include it because no list of the best places to see in New York City would be complete without it. It is absolutely overloaded with people and if you've never been, you should for sure go see it but at a time when you're ready and in the mood to deal with all of that. You will definitely hear New Yorkers complaining about it because the crowds make it lose its charm over time, but still, Times Square is amazing and if you're in New York City you definitely have to see it!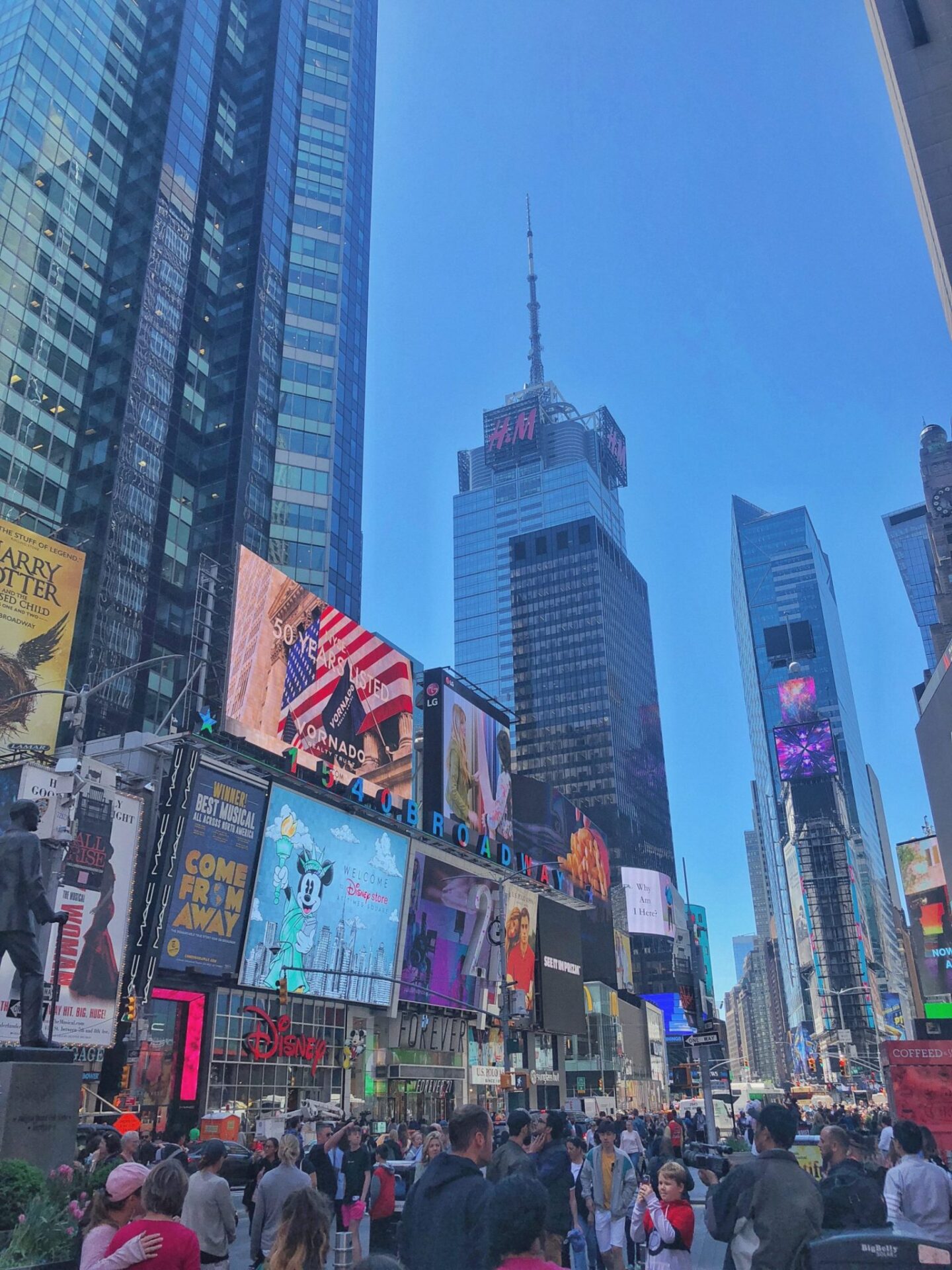 Thank you for reading my list of favorite places to see in New York City! What are the best places that you would include in your list? Leave a comment below, and if you liked this post you can definitely share it on Pinterest! 🙂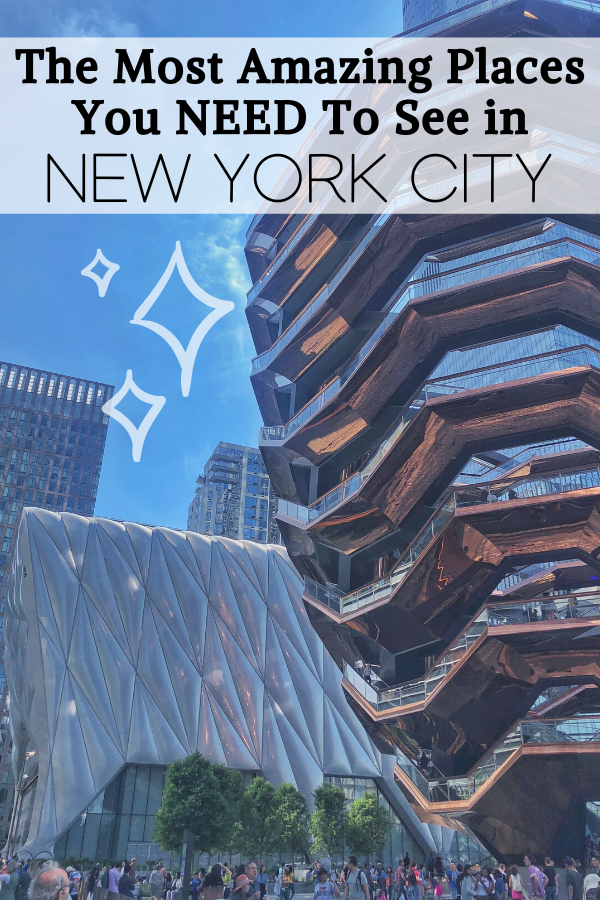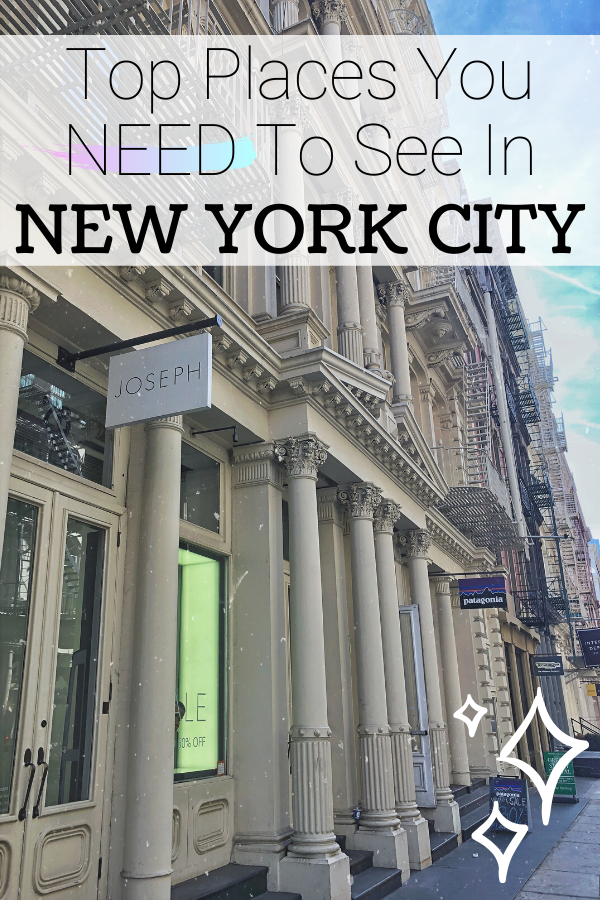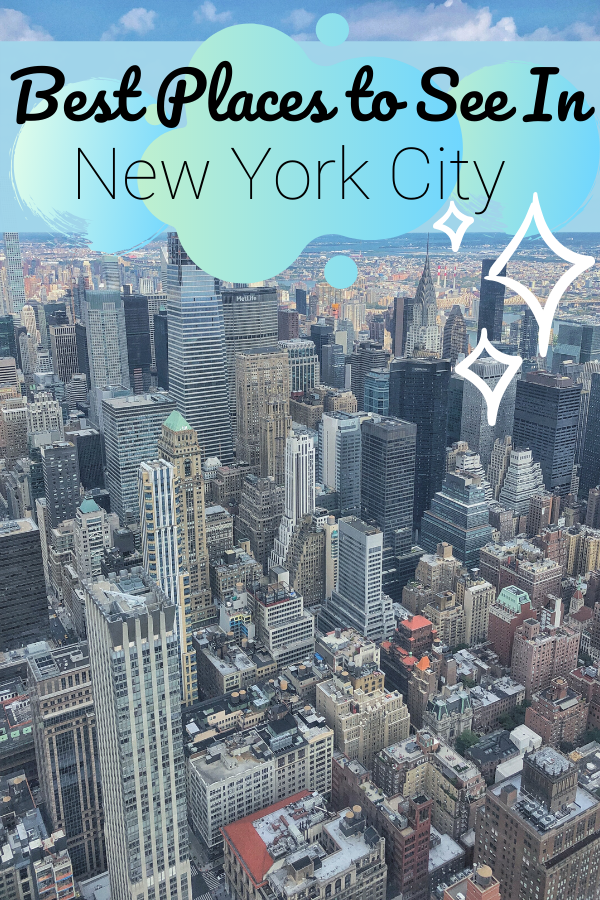 Reader Interactions