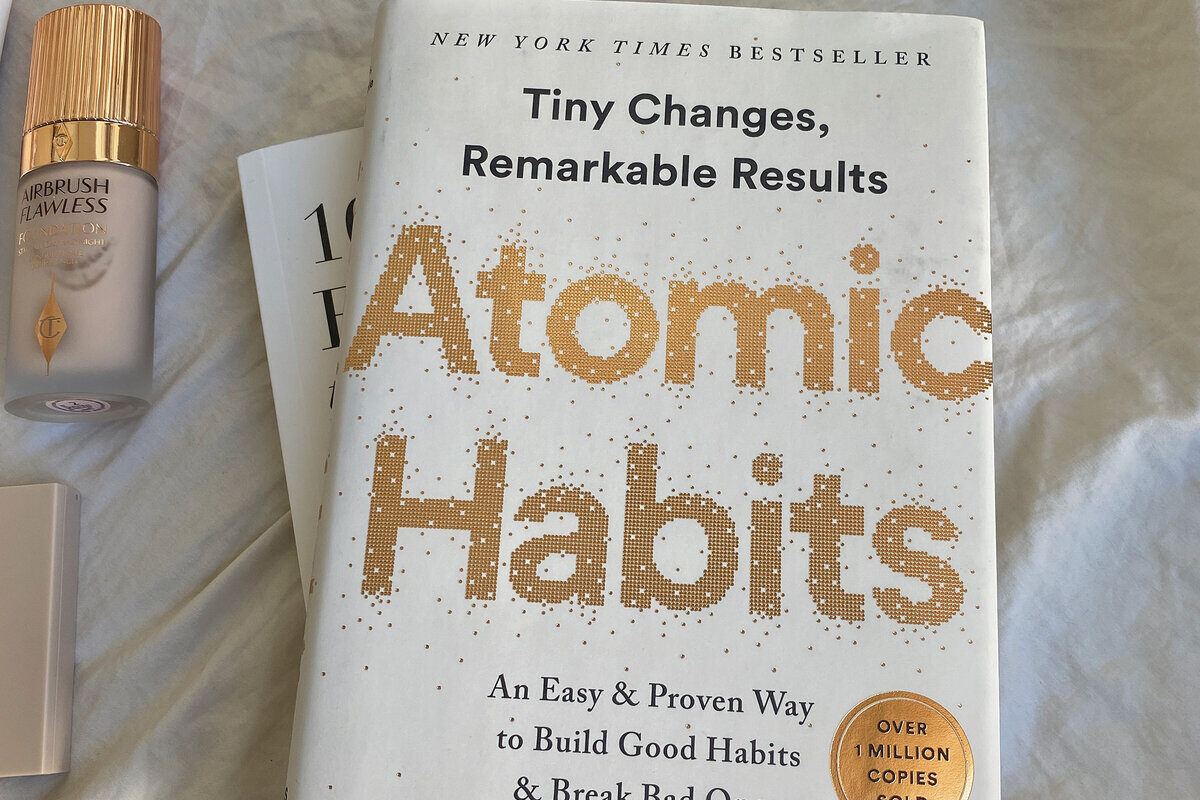 If you're a big reader like me, this post is for you. Today I have a list of some of the best self improvement books for personal growth, because who doesn't want to work on themselves and improve their life?
Life can get really busy and stressful, but I've been trying to read a lot more lately because it's something I really love doing. I don't have a ton of time at the moment for it however, so I've been focusing on only reading the best of the best books, so those are the ones I'll be telling you guys about today 🙂
If you're looking for a new self improvement book or two to add to your reading list, look no further! Just keep scrolling to see a few of the best self improvement books for personal growth.
DISCLOSURE: THIS POST CONTAINS AFFILIATE LINKS, WHICH MEANS THAT I RECEIVE A COMMISSION IF YOU DECIDE TO MAKE A PURCHASE THROUGH THESE LINKS, AT NO ADDITIONAL COST TO YOU.
Best Self Improvement Books for Personal Growth
I had to include this one at the very top of the list, not only because it's one of my all time personal favorites but because it's also amazingly popular and consistently lands on best seller lists, so it has obviously helped a ton of people!
The book basically teaches you a simple framework for building good habits that can improve your life in small increments each day and then eventually add up to big results. The author talks in depth about several topics including getting back on track after you've fallen off the wagon (it happens), motivation, how the small improvements you'll make will add up in very tangible ways, and much more.
I find this to be a relatively easy read, and there are graphics to break up the text. I would say that this is one of the books that has really helped me implement and stick to better, healthy habits over a longer period of time. It's full of actionable tips that you can implement literally anytime you're ready to start making positive improvements to your life!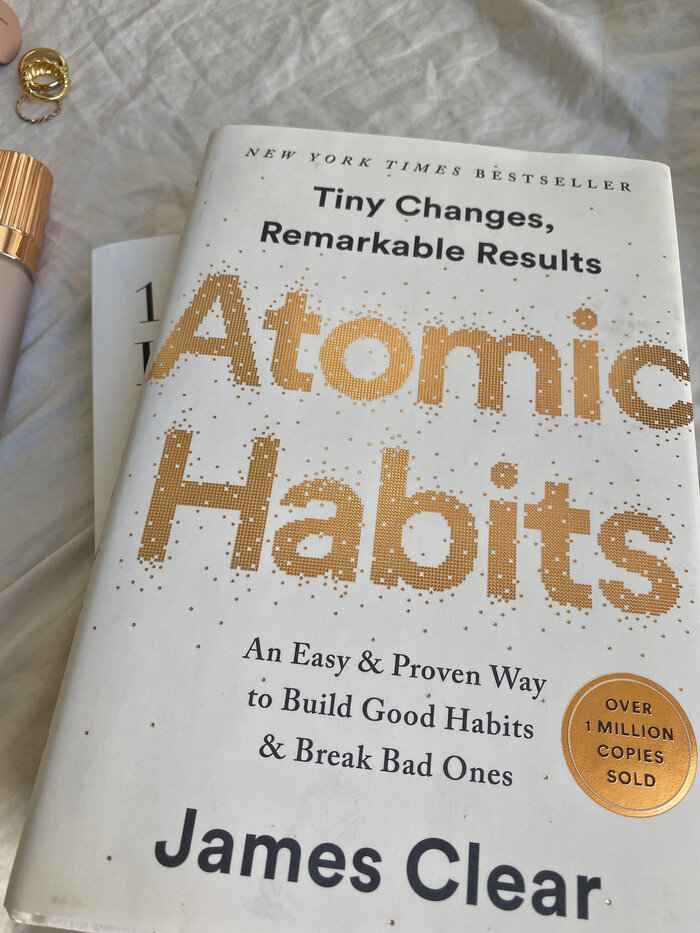 2. You Are A Badass: How To Stop Doubting Your Greatness and Start Living An Awesome Life
This is such a fun take on the topic of "self help" – it's super refreshing in that it's very real and full of straightforward information that isn't sugar coated. The author just literally tells it like it is and is direct and to the point, making this a very easy read that you could get through if you dedicated an afternoon to it!
Jen Sincero is funny and just has the most witty writing style, so I think you'll really enjoy this book if you like that type of light reading.
3. The Power of Habit: Why We Do What We Want In Life and Business
Here's another one on habits, because your habits are so important! They determine how your life is going to look down the line, and this book will teach you how to kick the bad ones and form positive ones.
The book has a ton of information on how habits work, and the author essentially says that once you can fully understand this, you'll be able to change your life for the better.
4. 101 Essays That Will Change The Way You Think
This is such a great book by a relatively new author, and as you can probably tell from the title it is basically a collection of essays that are written to help you upgrade your perspective and the way you think about life and the world at large.
It's absolutely full of stories that help you realize how good you really have it, and what is truly important in life! This one to me is by far one of the best self improvement books for personal growth, and I think everyone should read it.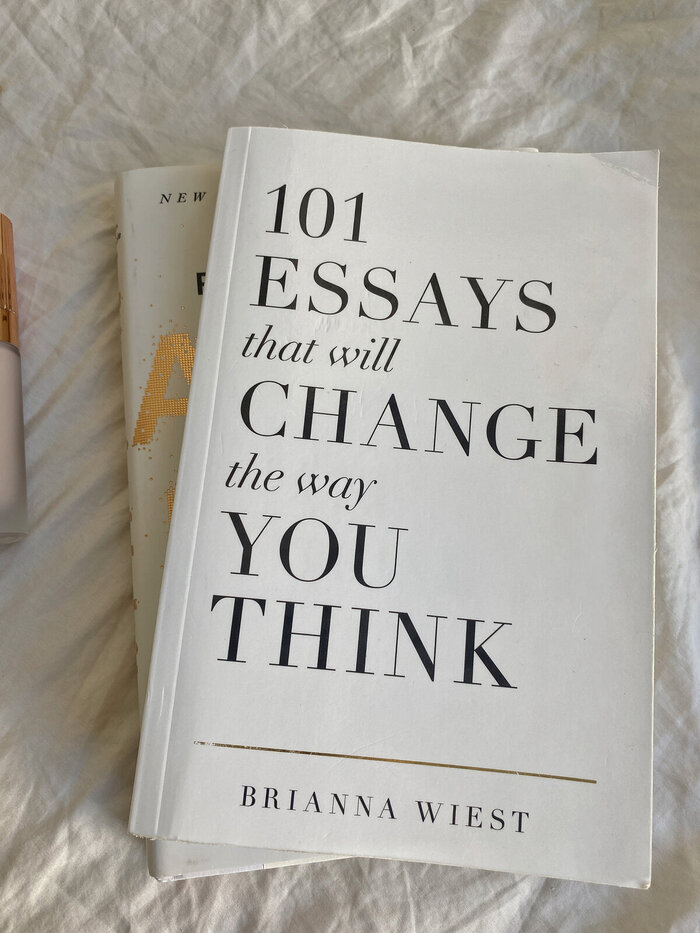 Related Posts:
Thank you for checking out my list of the best self improvement books for personal growth! Reading these should help you significantly along your personal development journey, as you'll learn how to create positive change in your life
If you have any other favorite self improvement books that I didn't include in this list, definitely comment them down below so I can check them out as well!
You can always save this post on Pinterest if you want, so that you can access it again in the future. And be sure to go and check out my Instagram for tons of similar content. 🙂
Have a great week, and talk soon xx
Reader Interactions