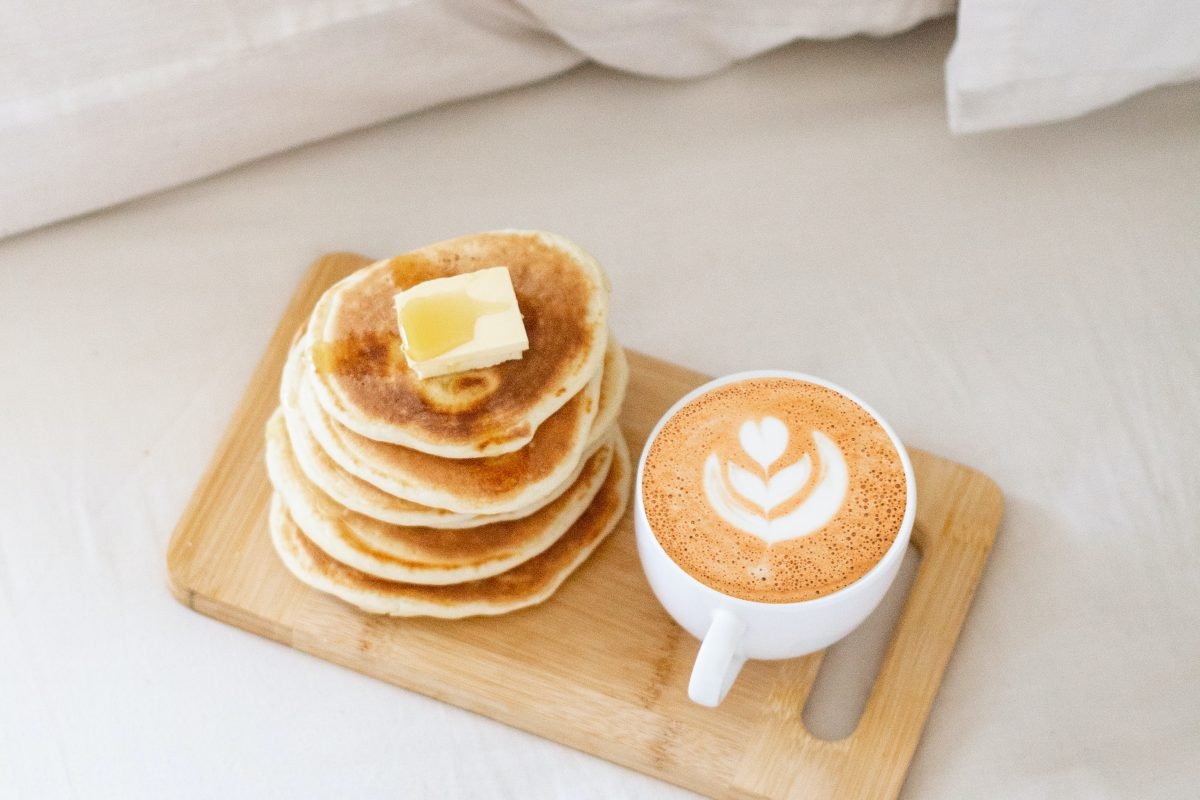 Have you ever eaten breakfast for dinner? If not, you should definitely try it. I'm a huge breakfast/brunch person, and pancakes and waffles are seriously some of my favorite foods haha. So because we're all in quarantine and the rules have kind of gone out the window, today's post is going to be a roundup of some of my favorite vegan chocolate chip pancake recipes that you can make for breakfast, lunch OR dinner!
And you can definitely take out the chocolate chips and add any other toppings that sound good to you. My favorite pancake toppings are sliced bananas, agave or maple syrup, vegan whipped cream, coconut shavings, and blueberries (not all at once though!).
I picked a variety of styles of chocolate chip pancake recipes, from gluten free to regular pancakes, so there's something for everyone. Any of these recipes would be perfect for posting on Instagram, and they're all delicious of course.
So with that being said, keep reading to see some of my favorite vegan chocolate chip pancake recipes that you can make during self isolation and social distancing!
These pancakes are gluten free, but still so fluffy and filling! To make these vegan, just replace the two eggs with one whole ripe banana. This will give them just the slightest banana flavor while still letting the chocolate be the star!
The recipe calls for dark chocolate chips so that you can ensure they're dairy free, but I use the semi-sweet chocolate chips from Trader Joe's which are 100% vegan and sooo yummy.
This recipe is not gluten free, but you totally could make it gluten free by just switching to a different type of flour. These pancakes are again super fluffy and just your classic delicious chocolate chip pancakes. You can add any toppings you want in addition to the chocolate chips, like coconut shavings or agave sweetener!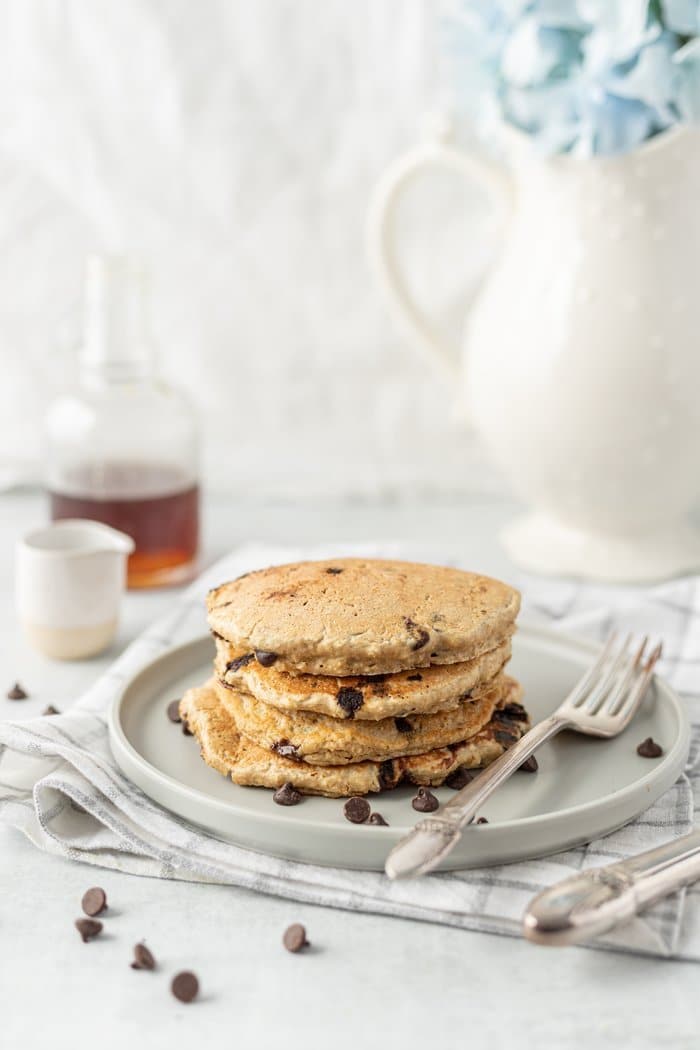 This recipe is another traditional one, similar to the recipe above. These ones are very rich and definitely a treat, but so worth it! I would save these ones for a cheat day.
These pancakes are made from flax and gluten free oats, so they're slightly healthier than traditional all purpose flour pancakes!
I love anything the Minimalist Baker makes, so this recipe is one of my go-to recipes every time I want to make pancakes.
Related Posts:
Thank you for checking out this list of my favorite vegan chocolate chip pancake recipes! These pancakes are all super fluffy and yummy, and I hope you guys enjoy them if you try one or two of these recipes out. Remember to share this post on Pinterest if you liked it, and you can also follow me on Instagram for similar content!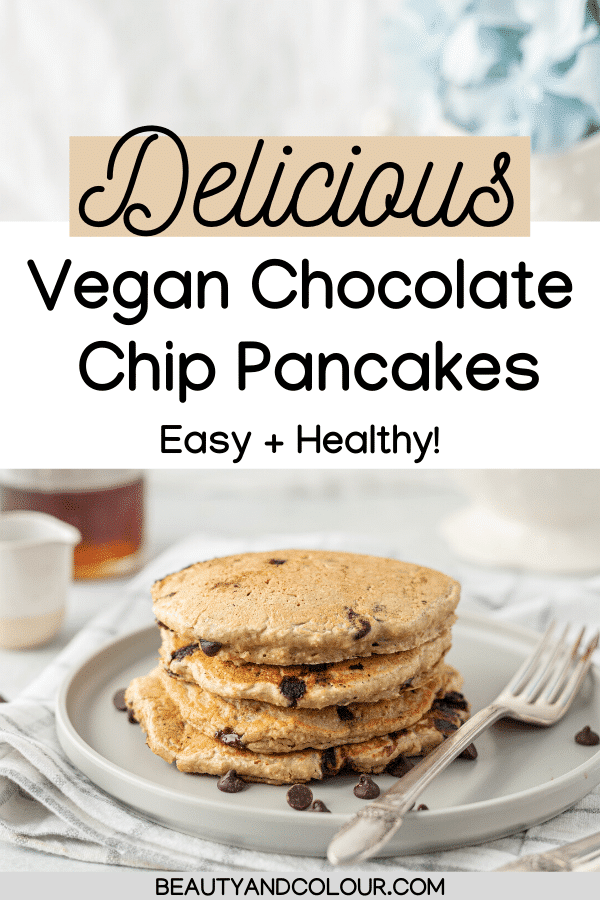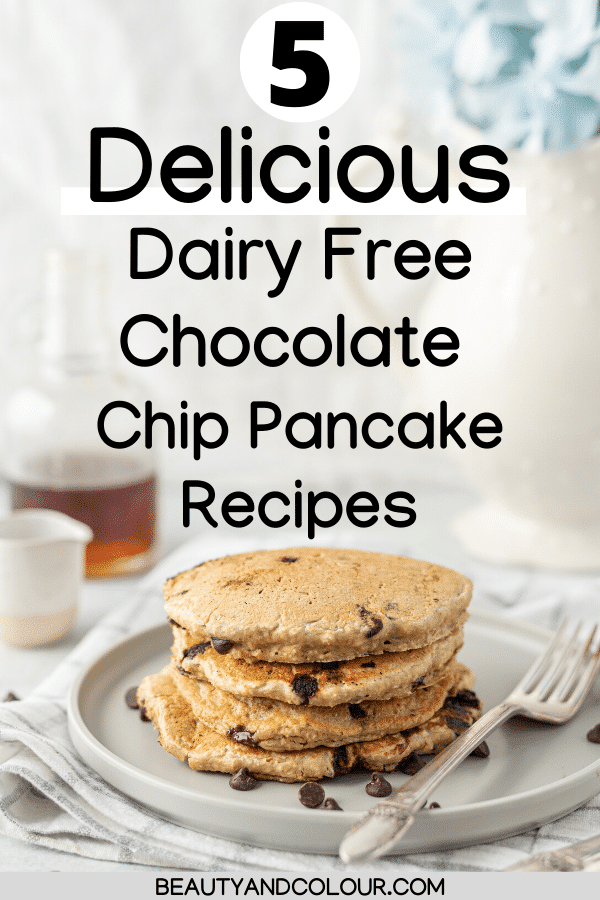 beauty and colour blogger chocolate chip pancakes lifestyle plant based recipe vegan
Reader Interactions