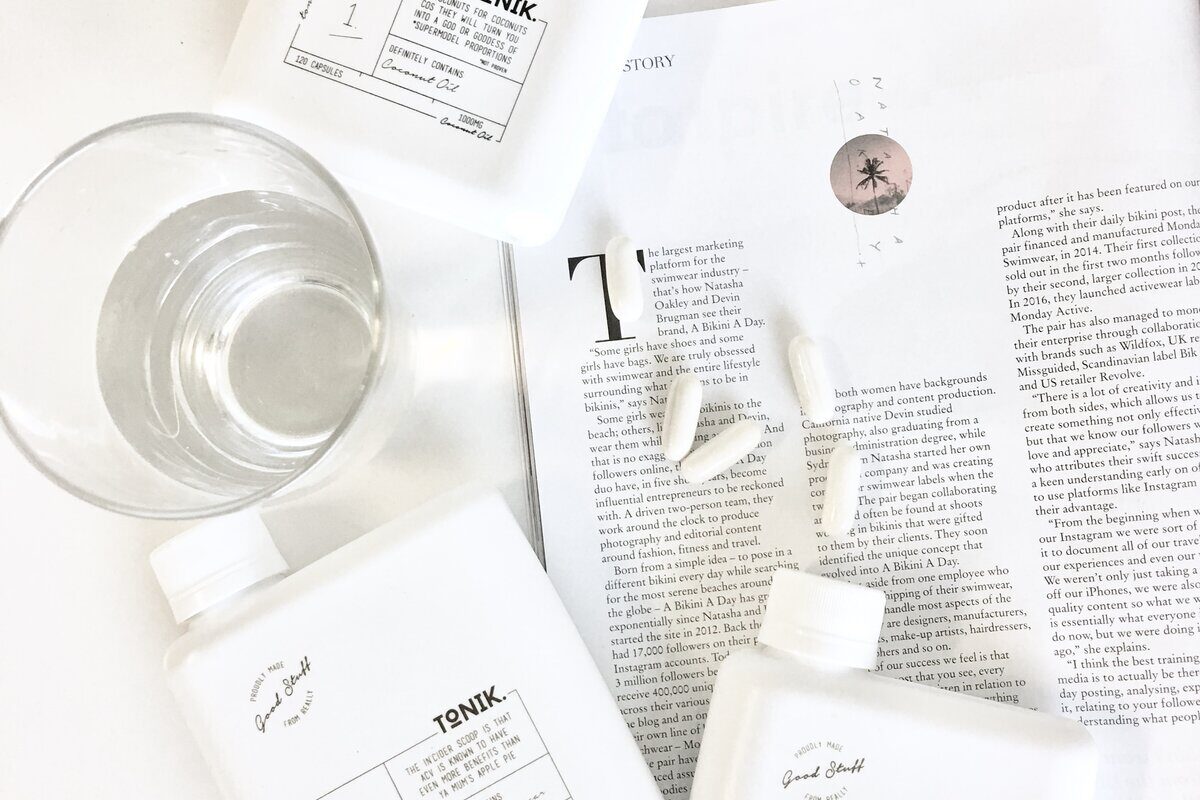 If you're looking for a new vegan gummy vitamin to improve your skin, hair, address a vitamin deficiency, or for any other purpose, then look no further! Today's post is going to be a list of the best vegan gummy vitamins out there right now, including what benefits they'll serve and where you can find them. I have a lot of great products on this list, and I feel like many of you guys are going to find your new fave supplement somewhere in here.
Finding a quality vegan gummy vitamin can be difficult because many gummies use gelatin as a binding agent, which is of course not vegan friendly at all. Thankfully, with more alternatives to gelatin available today than ever before, tons of brands are finally coming out with vegan friendly vitamins that are just as good – if not better – than the competition!
DISCLOSURE: THIS POST CONTAINS AFFILIATE LINKS, WHICH MEANS THAT I GET A COMMISSION IF YOU DECIDE TO MAKE A PURCHASE THROUGH THESE LINKS, AT NO ADDITIONAL COST TO YOU.
Best Vegan Gummy Vitamins
Glow Sweet Glow is one of my personal all time favorites, and in my opinion the best vegan gummy vitamin you can find out there! It contains Hyaluronic Acid, vitamin C and vitamin E to hydrate your skin, boost your collagen production, and reduce stress and free radical damage.
It's a cute little orange gummy vitamin with a tangerine flavor to it that many people say has given them glowing skin over the course of taking it. It comes with 60 gummies which you take two of per day for a total of a one month supply in every bottle, and they can be taken with food or on their own.
Basically Glow Sweet Glow's sister, but for your hair! Take this for quicker hair growth, healthy hair follicles and just stronger hair in general that is going to be less prone to breakage.
These contain biotin and zinc, both of which have a reputation for being great for your hair and skin. They help to prevent hair loss, they've received amazing reviews from Hum customers, and they can also work to stimulate new growth of healthy, shiny hair!
You'll want to take two of these gummy vitamins per day, and the bottle comes with a 30 day supply of 60 gummies.
This product from Hum Nutrition is (in my opinion) one of the best vegan gummy vitamins out there! It's not meant to address nutritional deficiencies, but it's an ashwagandha supplement that is designed to calm your nerves, support healthy cortisol levels and reduce stress, which is so valuable when you're living a high stress lifestyle.
I've been a big fan of this one for a long time now, and I generally take it about two hours before bed just to help me relax and get ready to have a nice restful sleep. I believe it does what it states, as I typically get a great sleep whenever I've taken this before bed!
This vegan gummy vitamin can be taken with or without food and is non-GMO, gluten free, and contains no artificial colors or sweeteners.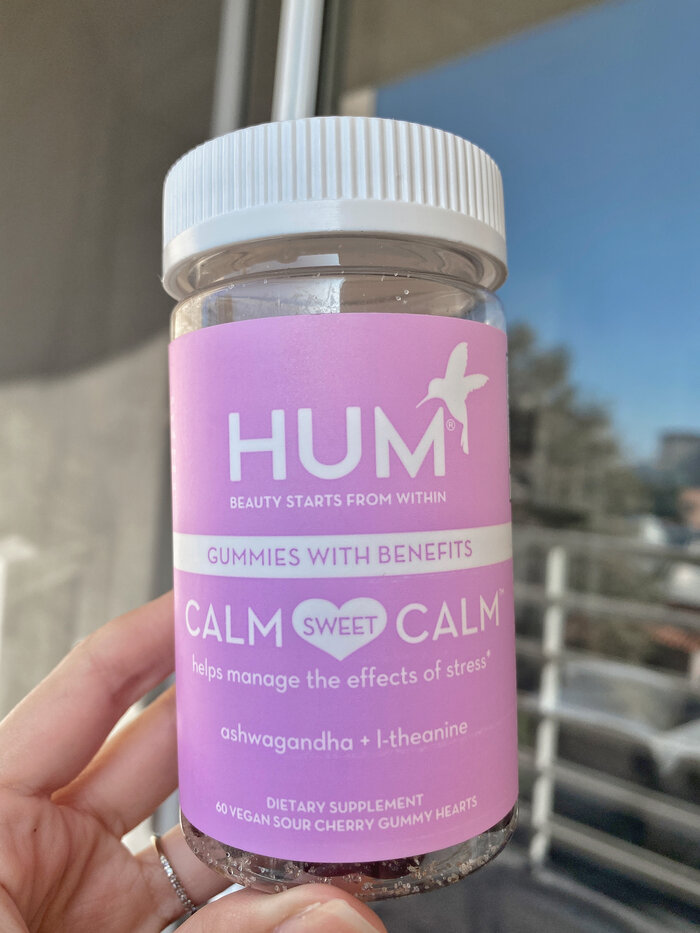 mykind Organics Whole Food Gummies for Women
This is a line that was created by Alicia Silverstone in collaboration with the wellness brand Garden of Life. She started the collection because she'd been looking for a high quality, organic vegan gummy vitamin and she couldn't find one, so she decided to create her own!
I love that she's making this great quality collection that contains no gelatin or animal based products of any kind – I feel like she is really paving the way for more brands like this to come in the future!
These are some of the best vegan gummy vitamins out there since they're certified vegan and organic, non-GMO, and made from real fruit! The suggested dosage is four gummies per day, and the bottle comes with a one month supply of 120 vitamins.
mykind Organics Whole Food Gummies Women's Multi 40+
Similar to the option directly above, this is a multivitamin gummy for women but is targeted towards those who are 40+. Around the time you turn 40, your nutritional needs start to change a little, so it's ideal to be taking a vitamin that is specifically made for that age category.
This is another certified organic and non-GMO product that tastes so yummy and can be taken with or without food. The bottle comes with a 30 day supply as well, similar to the previous product on this list.
You've most likely seen this brand all over Instagram, and for good reason! They make the absolute cutest vegan gummy vitamins with different benefits – this one is specifically for growing out long, healthy, beautiful hair, and the reviews are resoundingly positive.
It contains 5,000 mcg of biotin, as well as zinc, vitamin B6, and vitamin B12. All of these vitamins work together to transform dull hair into luscious and shiny hair, which is one reason why SugarBearHair are some of the best vegan gummy vitamins you can find.
This vitamin is so yummy it literally tastes like candy! The dosage amount is two gummies per day, and each bottle comes with 60 gummies (so you're getting a one month supply in each bottle). Additionally, the brand recommends that you take this vegan gummy vitamin for at least three months to be able to fully determine whether or not it's working for you (six months is optimal, however).
Related Posts:
Best Vegan Gummy Vitamins: Summary
Thank you for reading this list of the best vegan gummy vitamins out there right now! Have you tried any of these out before, or do you know of some that I didn't include in this list? Feel free to comment any vegan gummy vitamin brand you know of in the comment section below so I can check them out too!
Remember you can always save this post for later or share it on Pinterest if you enjoyed it, and make sure to check out my Instagram feed for more similar content if you want 🙂
Talk soon! xx