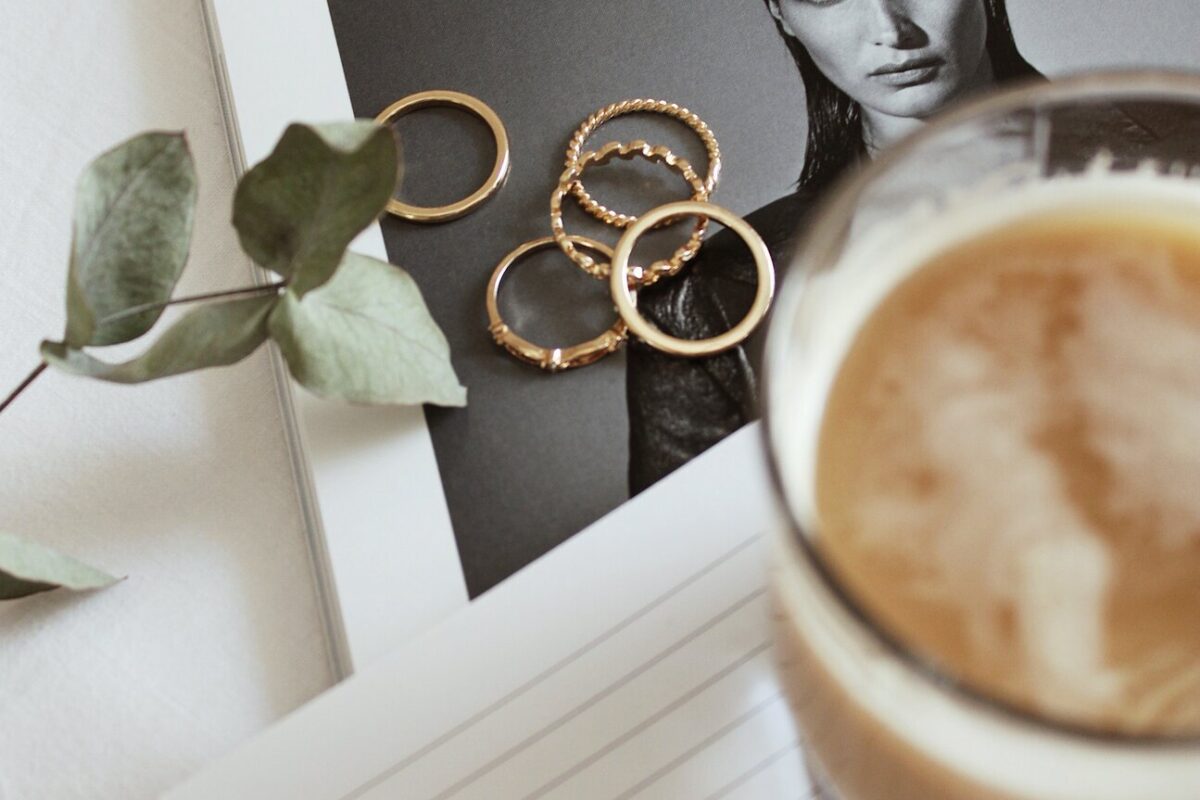 Feeling super stressed lately and not sure how to relax? These amazing vegan friendly and cruelty free wellness products for stress relief can definitely help you out.
Whether you're looking to have an at home spa day or just want a supplement or a treat to relax you, this list has it all! Check out this list of amazing cruelty free wellness products to help you relieve stress ASAP.
DISCLOSURE: THIS POST CONTAINS AFFILIATE LINKS, WHICH MEANS THAT I GET A COMMISSION IF YOU DECIDE TO MAKE A PURCHASE THROUGH THESE LINKS, AT NO ADDITIONAL COST TO YOU.
Best Cruelty Free Wellness Products for Stress Relief:
This cute journal gives you guided prompts and exercises to follow along with to help you get into journalling daily! It has a bunch of positive quotes and space for you to write out what you're grateful for, which is one of the best exercises to do every day to not only relieve stress and negative feelings but to bring even more good things into your life.
This amazing "chill pill" from Hum Nutrition contains a plant based adaptogen to help naturally relieve your stress! This supplement can also help improve your concentration as well as decrease your mental fatigue. I definitely noticed a positive difference while taking these, so I would highly recommend them!
Try putting this in the fridge for a few hours before using it – the cooling effect is so great for stress relief! For me, using a jade roller really makes me feel almost like I'm at the spa. It's so calming and relaxing, and great for your skin too.
If you're looking for amazing wellness products for stress relief, an essential oil diffuser should be top priority! There are so many benefits to using essential oils in your home, and relaxation is one of them.
This diffuser from Vitruvi is super aesthetic and Instagram friendly, but it's also a premium product with amazing quality. It has technology that ensures that the full integrity of your oils is maintained as they're diffused into your space, which is so cool!
I think the name of this product already sells it, but what this is is chocolate that is dairy free and vegan, and contains plant based collagen boosters! It's made from coconut sugar and raw, organic cacao – how amazing is that?
You eat just one or two a day (if you have that much self control) for better skin and a mood boost, because whose stress isn't relieved by chocolate!
Sometimes when you're stressed, it can start to show on your skin in the form of acne. This kit from Ulta contains CBD for stress relief, but it also helps with clearing up your skin!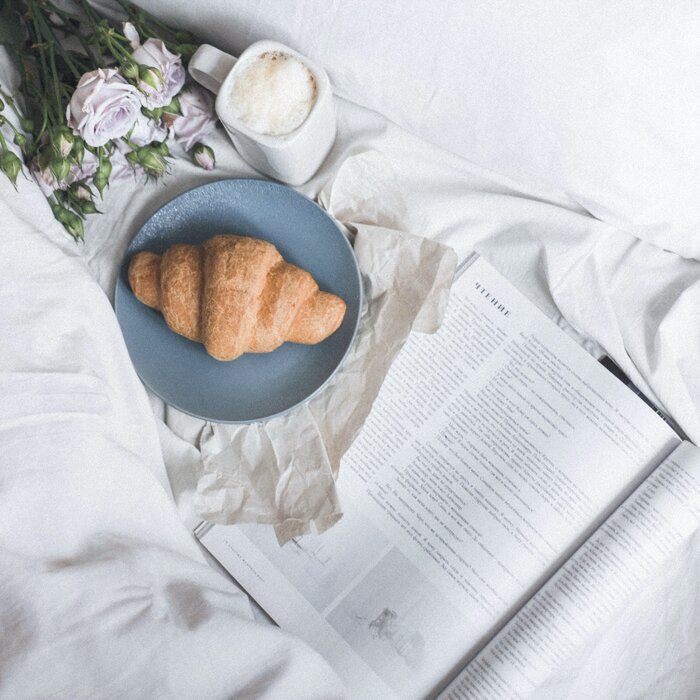 These cute under-eye patches from Milk Makeup are so calming and soothing on your face! They also contain lavender and aloe for intense hydration. Put these on for twenty minutes and watch an episode of your favorite show!
These patches are certified "clean at Sephora," so you know the ingredients are safe on your skin.
This scalp massager can be used on either wet or dry hair for amazing relaxation! It increases scalp circulation for a calming experience, and helps to evenly distribute any hair product you apply.
This vegan drink additive from Moon Juice can be added to a glass of water before you go to bed at night to help you relieve stress and anxiety and get a better night's sleep. It also helps to ease irritability and supports healthy brain function, so what's not to love?
This product is gluten free, sugar free, non GMO, and soy free!
This cruelty free and vegan wellness product contains shea butter, beautiful oils, and even CBD to relax you and relieve your stress! You pour it into the bathtub and let it soak in warm water for twenty minutes before hopping in and experiencing the most serene and calming bath experience for ultimate stress relief.
These bath fizzies from Ouai contain jojoba, hemp seed oil and safflower oil for stress relief and a spa-like experience. They're also moisturizing on your skin, and are sulfate, paraben, and silicone free!
This is infused with full spectrum CBD and also includes avocado oil and hemp seed oil. What you do with this is you apply it to your skin (the areas where you would use perfume work, like on your neck so you're inhaling the scent of the oils) and the oils relax you and relieve stress!
Products Mentioned: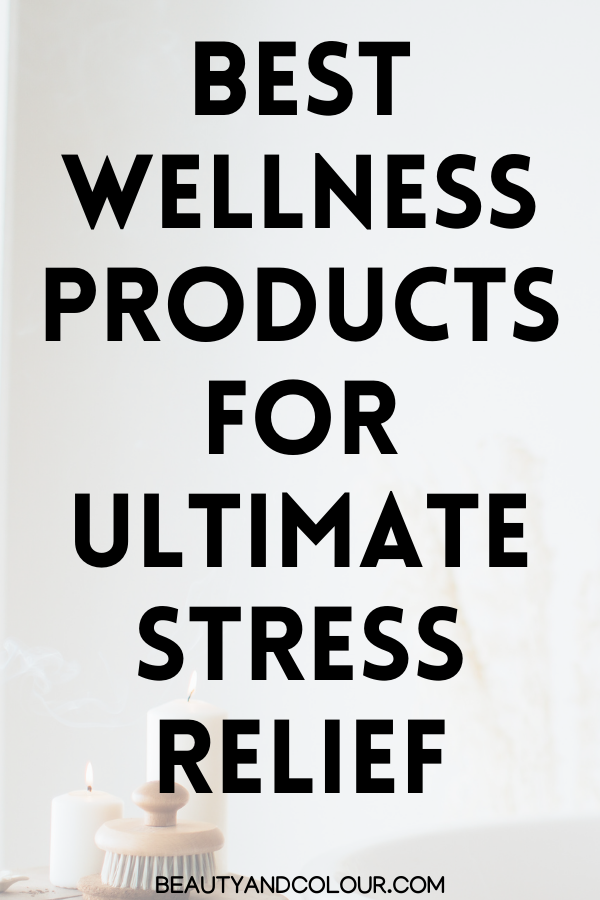 Related Posts:
Thank you so much for checking out this list of the top cruelty free and vegan wellness products for stress relief! Have you tried any of these out, or are you planning on picking up one or two? Let me know in the comment section below, and as always you can definitely share this post on Pinterest if you liked it, and be sure to check out my Instagram feed for tons of similar content as well.

beauty beauty and colour fashion health lifestyle plant based self care stress relief vegan wellness
Reader Interactions