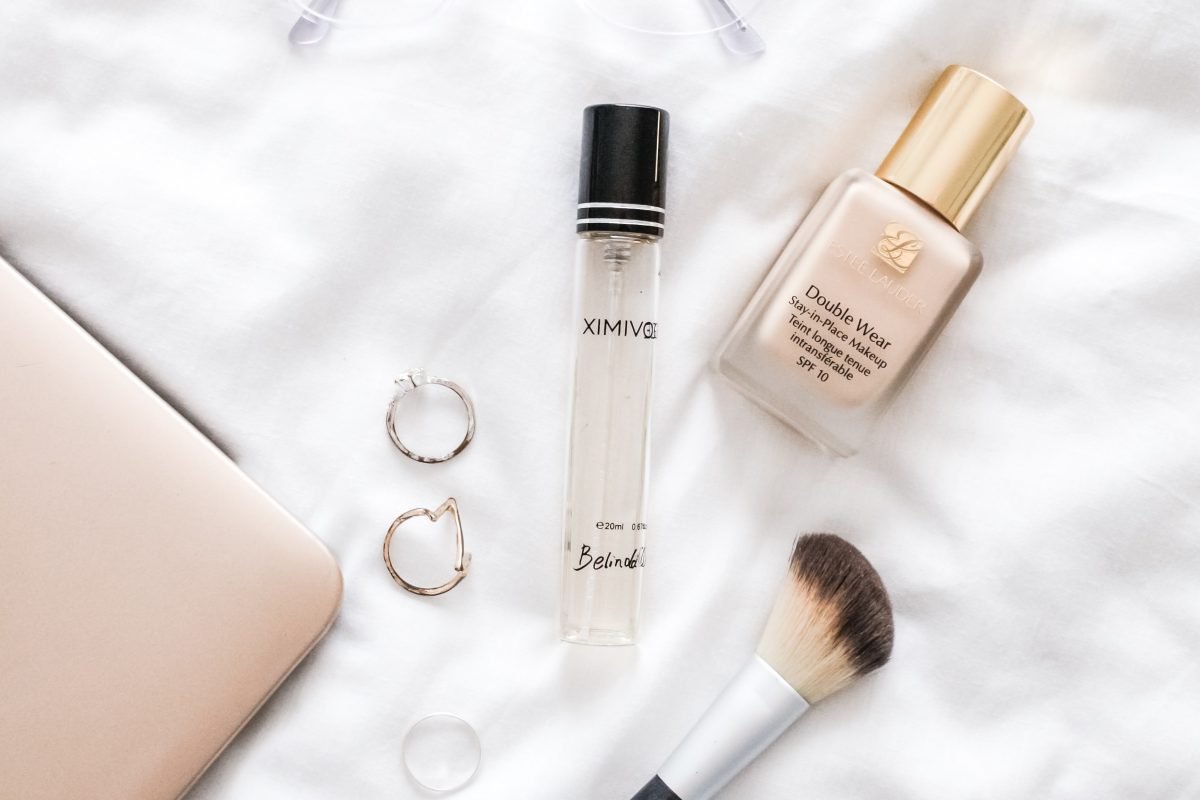 Hi, and welcome back to another post! This post is up a little bit late, but Sephora is currently having a sale that ends this week (so if you shop now you won't miss it!). They have different tiers of their Beauty Insider program, so the actual date that the sale ends depends on whether you're a Beauty Insider, VIB, or VIB Rouge. Today's post is all about the best cruelty free beauty picks at Sephora that you can pick up now during their sale, or anytime since these products are all such must haves!
Everything in this post is of course cruelty free and vegan (cruelty free meaning it hasn't been tested on animals and vegan meaning that it contains zero animal derived ingredients in addition to being cruelty free).
Keep scrolling for my favorite cruelty free beauty products that you can get at Sephora:
DISCLOSURE: THIS POST CONTAINS AFFILIATE LINKS, WHICH MEANS THAT I GET A COMMISSION IF YOU DECIDE TO MAKE A PURCHASE THROUGH THESE LINKS, AT NO ADDITIONAL COST TO YOU.
Face
This has been my go to powder foundation for literally years. Before I tried this, I would use powder foundations that I wouldn't even be able to see on my skin and so I would always use heavy liquid foundation because I could actually see it making a big difference! This was the first powder foundation I tried where I could actually see it on my face, smoothing my skin and covering blemishes noticeably. I would say this is a medium coverage foundation, which I think is pretty good for a powder!
This highlighter is another long time favorite of mine, because the shimmer is SO natural looking and not glittery or chunky at all. It's the perfect highlighter that gives you a beautiful sun kissed look/shimmery glow.
Charlotte Tilbury has a huge variety of shades in this foundation, and this product really does make your skin look airbrushed. It also has ingredients that help to moisturize the skin while you're wearing it! This is a full coverage foundation for those days when you feel you need it.
This concealer is already a classic and for good reason. It stays in place, doesn't crease, and really brightens up your under eye area and hides imperfections! It's also waterproof!
Eyes
This mascara is so great for lengthening and thickening. It can be hard to find a mascara that does both but I find this to be the perfect one for long, fluffy looking lashes!
Since we're currently all in quarantine due to coronavirus, I've actually been focusing on my eye makeup a lot more instead of blush or lips, just because I've been wearing a mask every day and my eyes are the only thing you can see haha. So this eye shadow primer is my favorite because I notice a big difference in how it makes my eye makeup stay on so much longer versus if I don't use it. It really makes your eye makeup pop and stand out.
This eye palette has an awesome variety of everyday neutral colors that you can use for so many different occasions. It has both shimmery and matte shades so you can do tons of different looks!
Lips
This lip balm from Summer Fridays smells so good – it has a vanilla scent – and is very hydrating. I find that it lasts a while before you need to reapply, so the tube will go a long way! It also has shea butter which is so great for long lasting moisturizing.
This mask is super hydrating and when you wake up after you've applied it the night before your lips will feel so soft and silky! As someone who has struggled with chapped lips this is definitely a must have for me.
Kosas is a new up and coming clean and cruelty free beauty brand at Sephora that lives up to all of the hype! Super cute packaging, comes in several colors and has a high shine formula that contains peptides to stimulate the collagen in your lips and make them look more plump.
Skincare
I've talked about this moisturizer a lot before, and that's because whenever I use it there is a noticeable difference in the evenness and overall tone of my skin. It also helps make your skin look more firm!
Both Vitamin C and Turmeric are amazing brightening ingredients for your skin, so this oil is one of the best brightening products I've tried that just gives your skin such a beautiful glow! Definitely one of my all time favorite cruelty free beauty products from Sephora!
Haircare
So this brand has a ton of hype around it and I would say that it lives up to it! I notice that this actually does help repair split ends and damaged hair, and it just makes it softer, less frizzy, and easier to manage. It even works on crazy thick hair like mine!
These taste delicious and help with not only hair growth but also nail growth! I would really recommend these if your hair is thinner and you're trying to get it to be more thick and grow faster.
Related Posts:
Thank you for checking out some of my favorite cruelty free beauty picks from Sephora! Have you tried any of these products, or is there something you love that I didn't include in this list? Let me know in the comment section below, and if you liked this post you can always share it on Pinterest, and check out my Instagram for similar content!
I hope you guys are doing well and staying healthy and safe! xx
beauty beauty and colour blogger cruelty-free fashion lifestyle makeup plant based products Sephora vegan
Reader Interactions