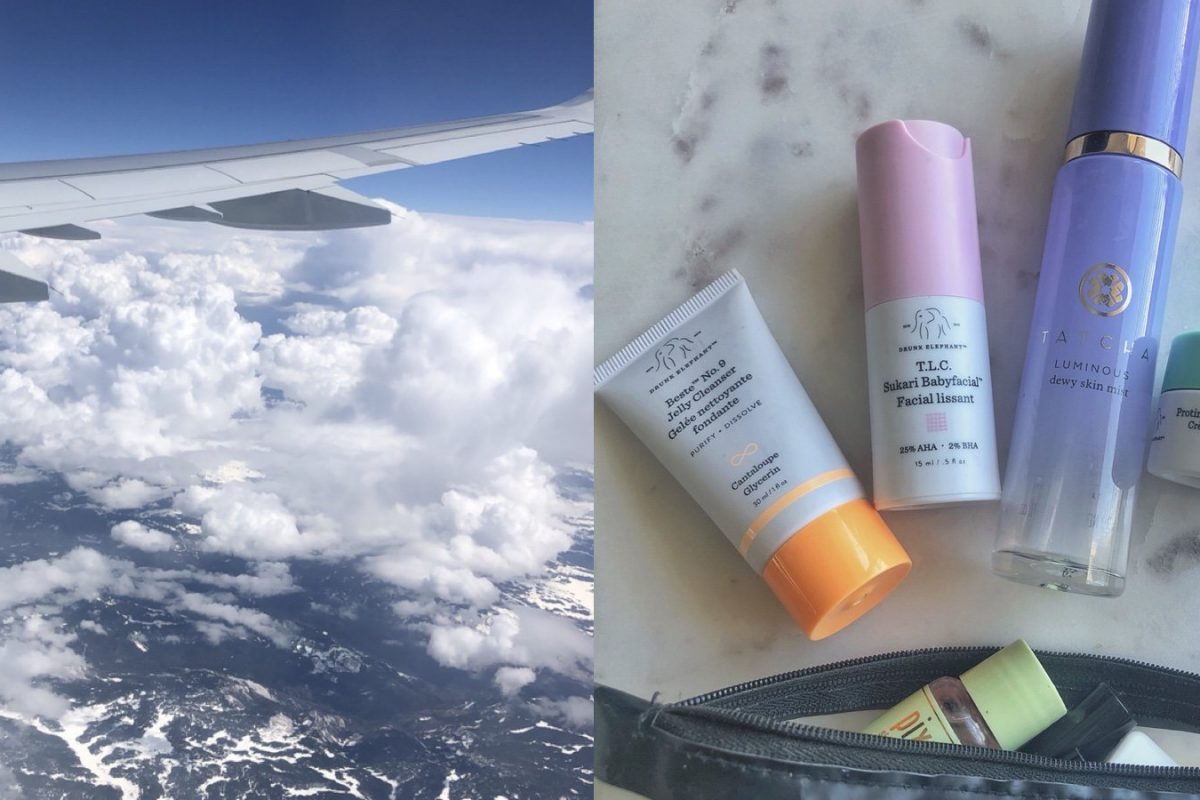 Today I'm talking all about my in flight beauty tips (using all cruelty free products of course) and the routine I try to stick to whenever I fly that helps me feel refreshed during the flight and even after landing. Flying is always pretty rough on your skin and body because of all that stale, recycled air and cramped space, so these tips will help you to counteract that and feel rested and fresh after a short or long flight!
Check Out These Related Posts:
DISCLOSURE: This post contains affiliate links, which means that I get a commission if you decide to make a purchase through these links, at no additional cost to you.
Hydrate As Much As You Can
I talk about this in depth in my What I Eat In A Day As A Vegan post, but I generally try to drink about 100-120 ounces of water per day every single day using this cute 17 ounce stainless steel bottle. On a day when you are going to be traveling, the best tip that I have is to drink two bottles full of water in the morning before your flight (if you have a morning flight or early afternoon flight), refill the bottle and take it with you in the car ride to the airport, and then since you can't take a full water bottle through security, you're forced to drink it all before you get into the airport and start the process of checking in for your flight. Keeping yourself hydrated will really help your skin combat dryness from the bad air quality throughout the flight!
I think this one goes without saying but you should also try to avoid drinking things like alcohol and coffee before and during your flight, since these things dehydrate you a lot more than you think!
Perfume
Spray yourself with your favorite perfume right before you leave for the airport. This way you won't be bothering anyone who may have a scent allergy by spraying it on the actual plane, but you're still smelling fresh during your flight!
It also helps a lot to pack a little travel sized deodorant in your carry-on bag!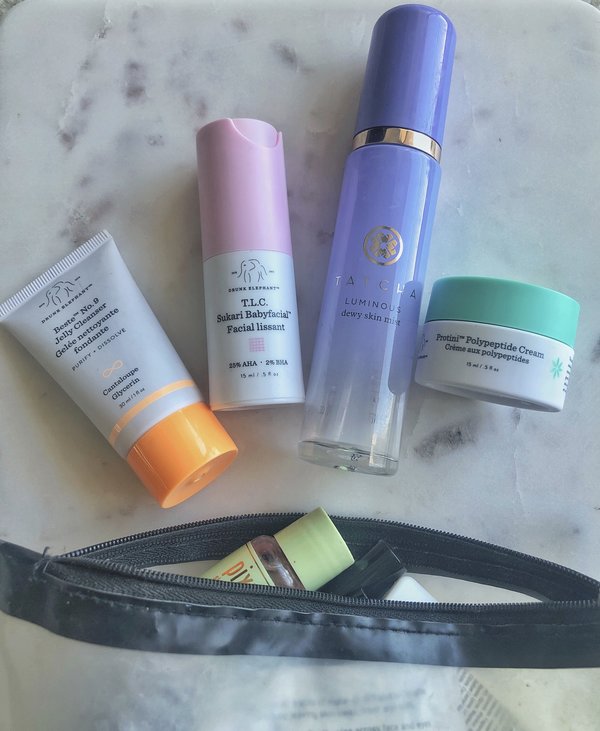 Set Your Makeup
I always use a setting spray, especially when I fly, because it really helps with adding extra hydration directly to your face. Not only that, but it obviously helps your makeup stay in place longer which can really help when you're in an environment like an airplane and the air is so drying! I also find that a good setting spray can make your makeup look way more natural and not cakey. This is because adding a mist over powder softens the look of the makeup and makes it look more dewy! Here are my favorite makeup setting sprays:
Bring A Dry Shampoo
I'm not sure about you, but I find that my hair always feels like it needs to be refreshed in flight, even if I just washed it the night before. Something about all that gross air! My solution for this is packing a dry shampoo that's under the 3 fluid ounces limit (check out my favorite cruelty free products for travel by clicking here) and giving my hair a refresh in the bathroom on the plane so the scent doesn't irritate anyone I'm sitting next to. Here are some of my favorite dry shampoos:
Do A Mask
This tip is applicable to red eye or long haul flights where you would need to take your nighttime skincare routine into consideration. If you're boarding a short flight, you can do a mask right before and the hydration should last throughout the flight, but if you're on a longer flight you should definitely consider doing a mask during the actual flight. Yes, people might stare at you, but what does that matter if you'll never see them again and your skin feels great for the rest of your flight? I was nervous about doing this at first but now it doesn't really bother me because I know having fresh skin makes such a difference in my mood and how I feel when I get off a long flight!
Use Hand Sanitizer
We all know how dirty planes can be, so I always like to bring my favorite hand sanitizer and use it to wipe down the seat back tray and the armrests of my seat! Doing this is so good because if you need to touch your face in flight then you can be sure that you've killed a lot of the germs within your immediate area and they aren't being transferred to your skin!
Don't Stress
Try to leave yourself tons of time and get to the airport even earlier than you think you need to. If you are feeling stressed and panicking about missing your flight, it's really going to show and will wreak havoc on your skin and overall mood. So get there early and bring a book or magazine to read at your gate, eat a healthy snack, or catch up on some emails while you wait!
Thank you for reading my top cruelty free in flight beauty tips! What does your personal in flight beauty routine consist of?
Check Out These Related Posts:
If you liked this post, share it on Pinterest!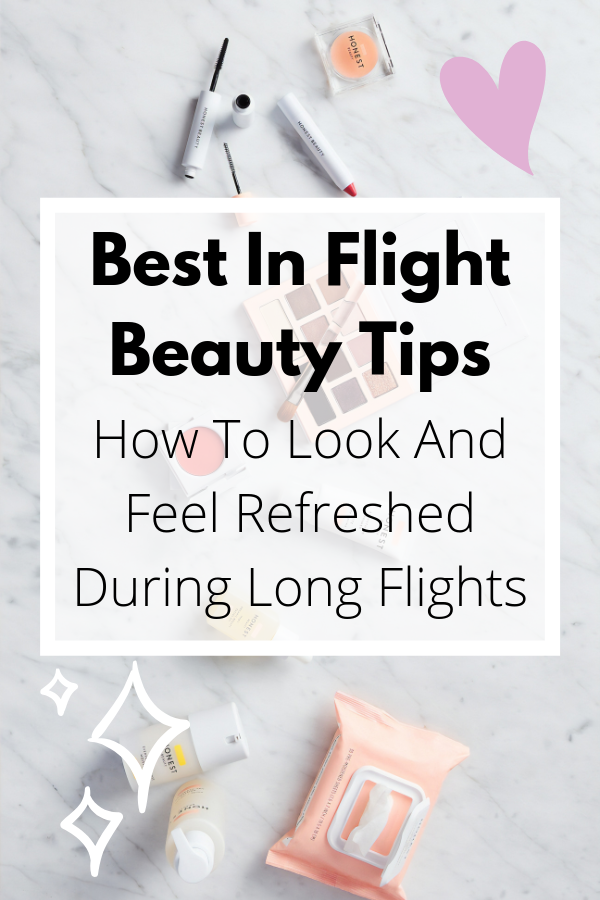 beauty beauty colour blog cruelty-free in flight lifestyle tips travel vegan
Reader Interactions