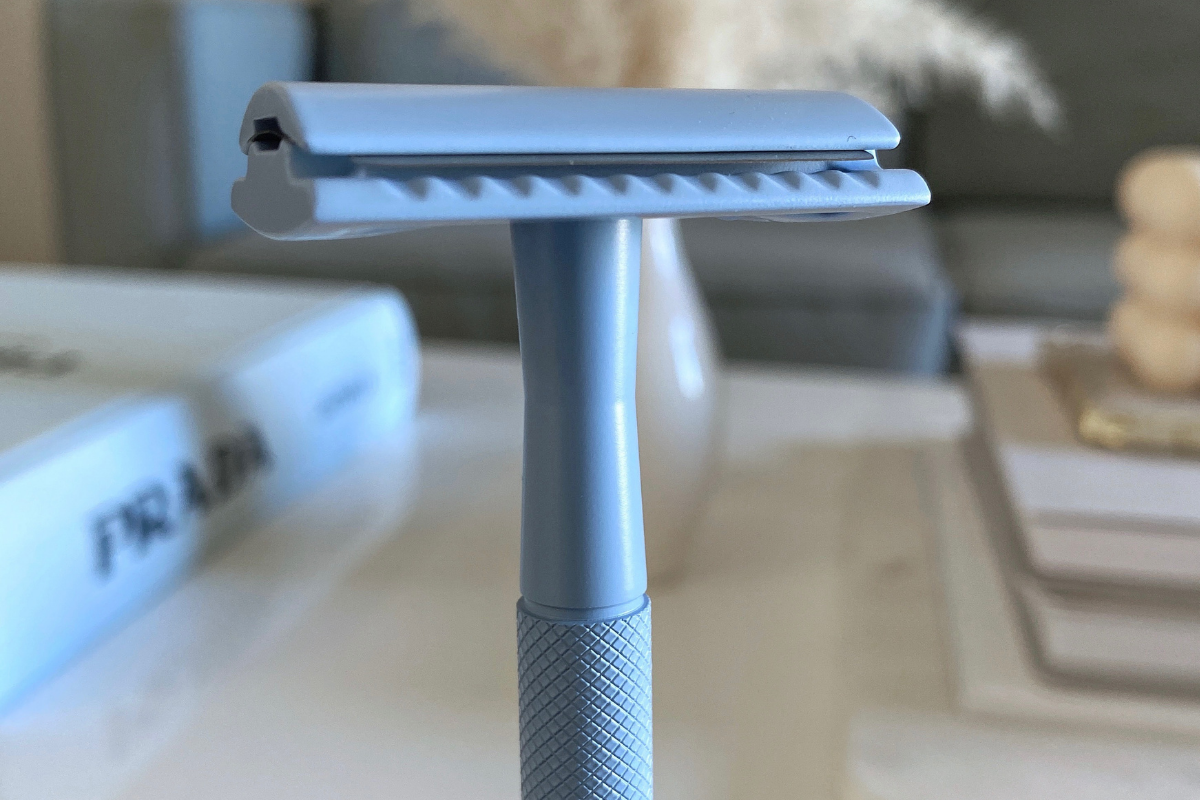 In 2021, plastic waste and excessive product packaging are bigger issues than ever before, and it's extremely important to try to be as conscious and mindful as we possibly can be of our environmental footprint. Luckily, there are so many cute new low and zero waste products on the market that were created for these exact reasons! So today, I have a list of some of the best cruelty free sustainable beauty products that I've found so far that I think you guys will love too.
There are so many good things on this list that you might actually want all of them (sorry in advance, haha). I picked out a bunch of cute, aesthetic things, most of which I actually own and can vouch for how good they are.
Keep scrolling for the list of cruelty free and sustainable beauty products:
DISCLOSURE: THIS POST CONTAINS AFFILIATE LINKS, WHICH MEANS THAT I GET A COMMISSION IF YOU DECIDE TO MAKE A PURCHASE THROUGH THESE LINKS, AT NO ADDITIONAL COST TO YOU.
These cute little toothpaste tablets get rid of the need for a plastic tube and instead come in a small metal tin that is much more sustainable and also easier to recycle. The tablets are really easy to use – just take a couple and chew on them for a few seconds, then wet your toothbrush and brush your teeth as you normally do.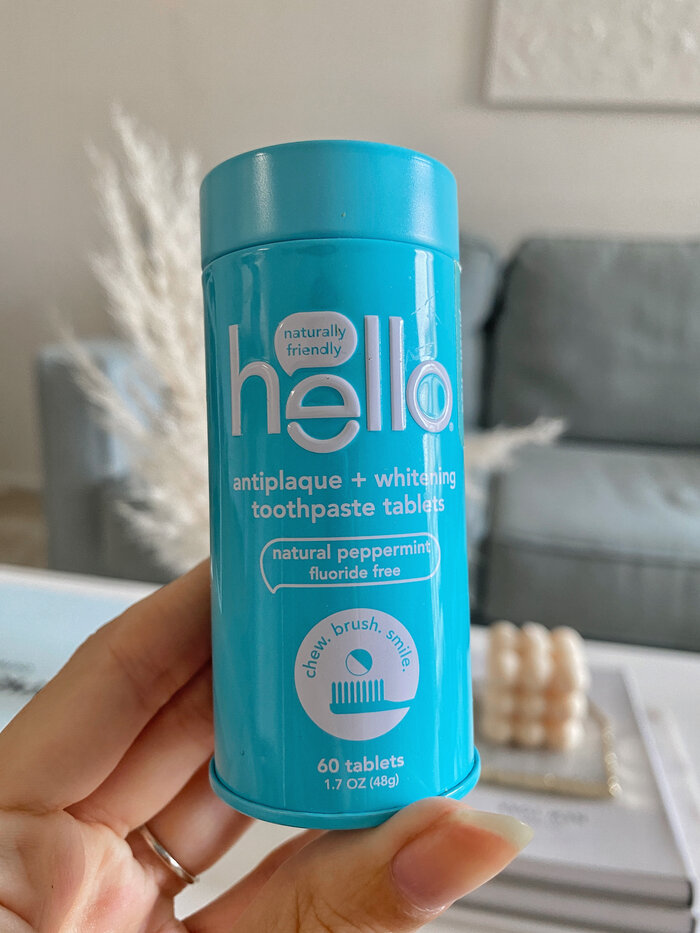 I used to use makeup wipes, which is obviously SO bad for the environment, but stopped using them completely when I picked this product up. This is an antibacterial reusable face cloth style makeup remover that you can also use to gently exfoliate your lips and face!
It comes in a couple of different colors, and all you have to do is wash it once or twice per week. It removes your makeup really efficiently and I've loved this ever since I got it. It works well on all different skin types, and it is of course vegan and cruelty free 🙂
This cute pink toothbrush from cruelty free and vegan friendly brand Goby is SO aesthetic and is a lot more sustainable than a standard plastic toothbrush, because with this product you only have to replace the head and not the whole thing!
You make a one time purchase of the brush starter kit and it comes with the brush itself, a charging stand, a USB cable, one brush head, and a cover for the brush so you can take it with you wherever you go.
After that, you just replace the brush head however often you see fit! You can do a subscription on their website or just do a one time purchase whenever you need a new brush head.
Another perk of this product is that you literally just hold it against your teeth and it does all of the work. That might sound completely mundane, but did you know that over scrubbing your teeth is actually a huge thing that a lot of people do without evening knowing it, and brushing too hard eventually breaks down your enamel and is sooo bad for your teeth? You don't have to worry about that with this 🙂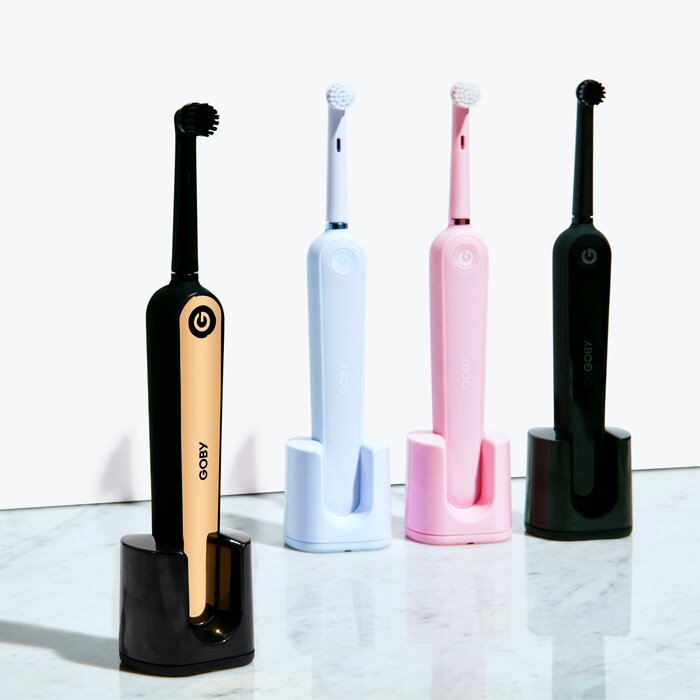 Lately, refillable deodorants have been super popular, and this cute little set from Myro is available in pretty colors and yummy scents! This is a plant based vegan formula from an awesome cruelty free brand that you refill with low waste deodorant "pods", so you never have to throw out the case that the deodorant comes in!
This deodorant is also aluminum and paraben free, so it has a cleaner formula than a lot of the other brands too – making it all around just better for you and for the environment!
If you're not yet familiar with the concept of a safety razor yet, then you need to look into this product! It has a couple cool features that make it a way better choice than your standard disposable plastic razor.
First, it's specifically designed to prevent ingrown hairs and razor bumps. I can say that since switching to using only this safety razor, I have had wayyyy fewer issues with both of the above!
The reason why that is is because almost all disposable plastic razors come with multiple blades (typically three, sometimes even four) that are supposed to give you the "closest possible shave". However, all of those blades are just irritating your skin and causing the same issues you're trying to avoid.
This cruelty free and sustainable razor has only one single blade, but the difference is that it's double sided and super sharp. So, since you only have one blade going back and forth on your skin, you're going to see significantly reduced razor bumps, burns, and ingrown hairs.
The reason why this is a sustainable product is because you never ever throw out the razor, you only have to unscrew the top part and replace the actual blade inside. The razor itself is super easy to clean and maintain, and you're saving so much waste from heading into a landfill since you're only throwing out the tiny little blade whenever it becomes dull.
The blade replacements are also very inexpensive (you can get packs of 100 blades that will last you so long for under $10 depending on the brand you buy), so this product is amazing for the environment and your credit cards 🙂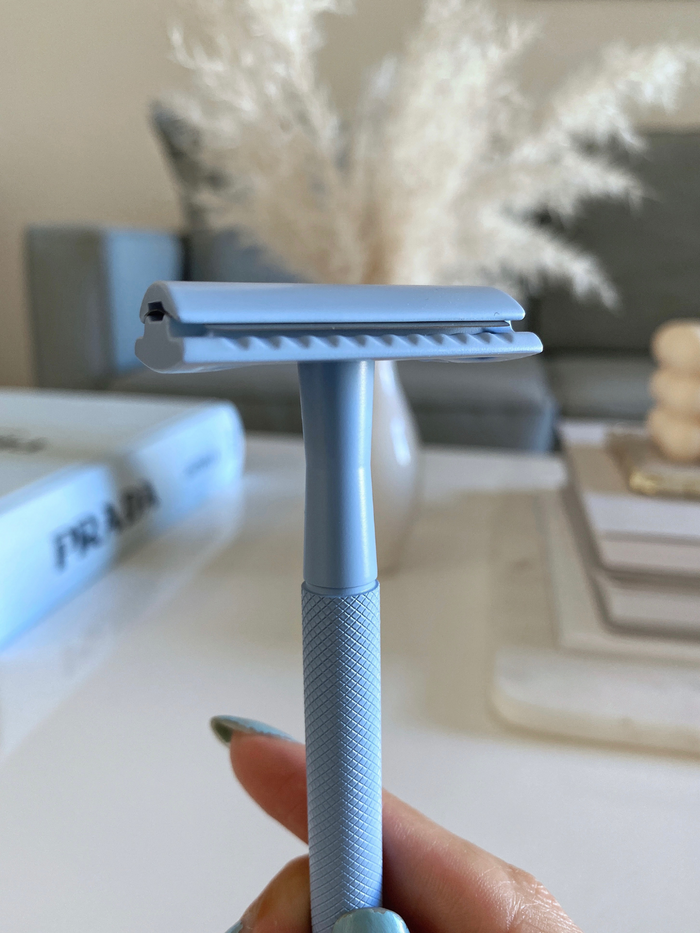 If you're big on using cotton rounds for applying toner and other skincare products, you need these reusable cotton ones from Paula's choice! They're made from a blend of the super sustainable material bamboo and cotton, and they come in a cute little mesh bag so you can throw them in it when it's time to wash them.
You can wash and reuse these over and over again, and when they finally reach the end of their lifespan, they're actually fully compostable which is so cool!
This is a bar of shampoo that looks exactly like a bar of soap. Why is this sustainable? Because it comes in a small cardboard box instead of a giant plastic bottle that may or may not actually be recycled once it ends up back in the disposal system.
It works the same as a bar of soap too – you just lather it up while it's wet and rub it on your scalp, then lather downwards until you get all of your hair. Then just leave it in for five or ten minutes and rinse out like normal!
This is actually considered a zero waste sustainable product, because you can recycle the little box it comes in!
If you're not looking to buy an electric toothbrush and just want a regular one, consider picking up this bamboo toothbrush instead of a plastic one! Bamboo is highly sustainable, and when you're finished with this toothbrush and need to throw it out, the bamboo will actually break down in the environment (it's biodegradable) instead of sitting in a landfill for decades and polluting it with toxic chemicals!
This toothbrush has super soft bristles that are gentle on your teeth and gums, and it's also infused with charcoal for an enhanced ability to whiten your teeth. Another cool thing about it is that it's water resistant, so you don't actually have to dry it before you put it back into your toothbrush holder!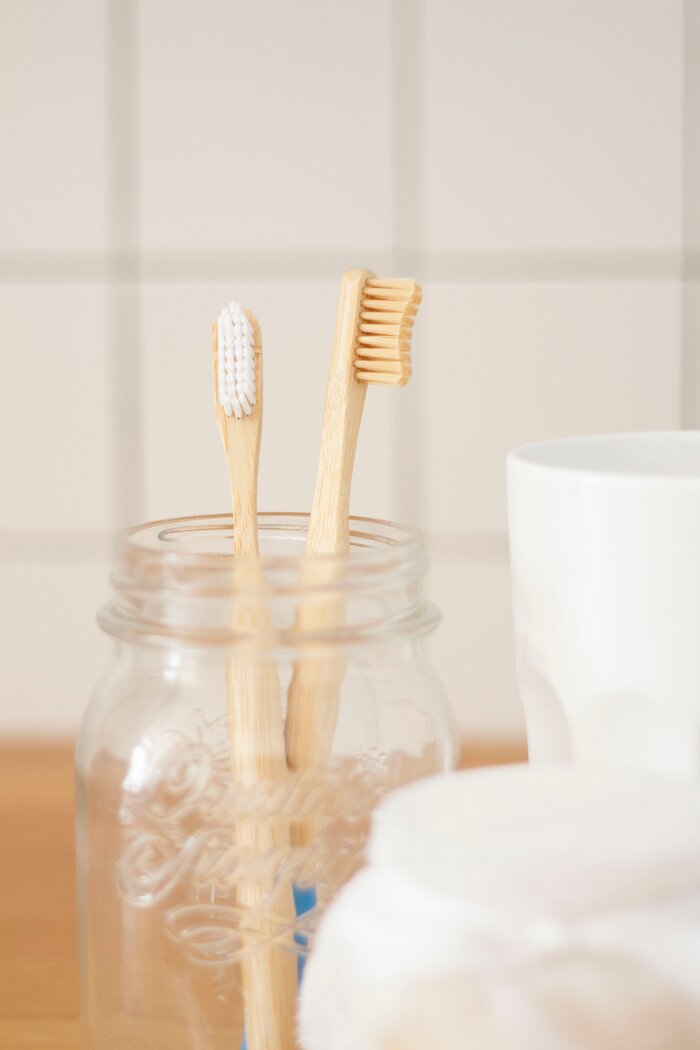 This adorable candle comes in really aesthetic packaging, and the casing for the candle is made out of ceramic, so it will look pretty in your apartment or room. The reason why it's called a "plantable" candle is that it comes with a soil pod and paper that contains seeds so you can actually grow a plant in the ceramic pot after you're done burning the candle!
This brush detangles and massages your scalp at the same time. It's perfect for people with thicker hair, since it's a large paddle brush with teeth that are spaced out pretty widely. It's made from sustainable bamboo and is beautiful to look at and super easy to use.
This product is an amazing and sustainable alternative to the single use throwaway face masks. You lather on your skincare product of choice – this could be a serum, a moisturizer, whatever you want – and then place this on top while the product soaks in to your skin. It basically clings to the product you applied and helps lock it in so that your skin absorbs it as efficiently as possible!
It's really easy to clean and perfect for all of the skincare freaks out there!
Related Posts:
Thank you so much for checking out this list of cruelty free and sustainable beauty products! Do you currently own any of these items, or is there something you want to pick up after seeing this? Let me know in the comment section down below!
If you liked this post, definitely feel free to share it on Pinterest, and be sure to check out my Instagram feed for tons of similar content 🙂
Stay safe and healthy, and talk soon xx

Reader Interactions