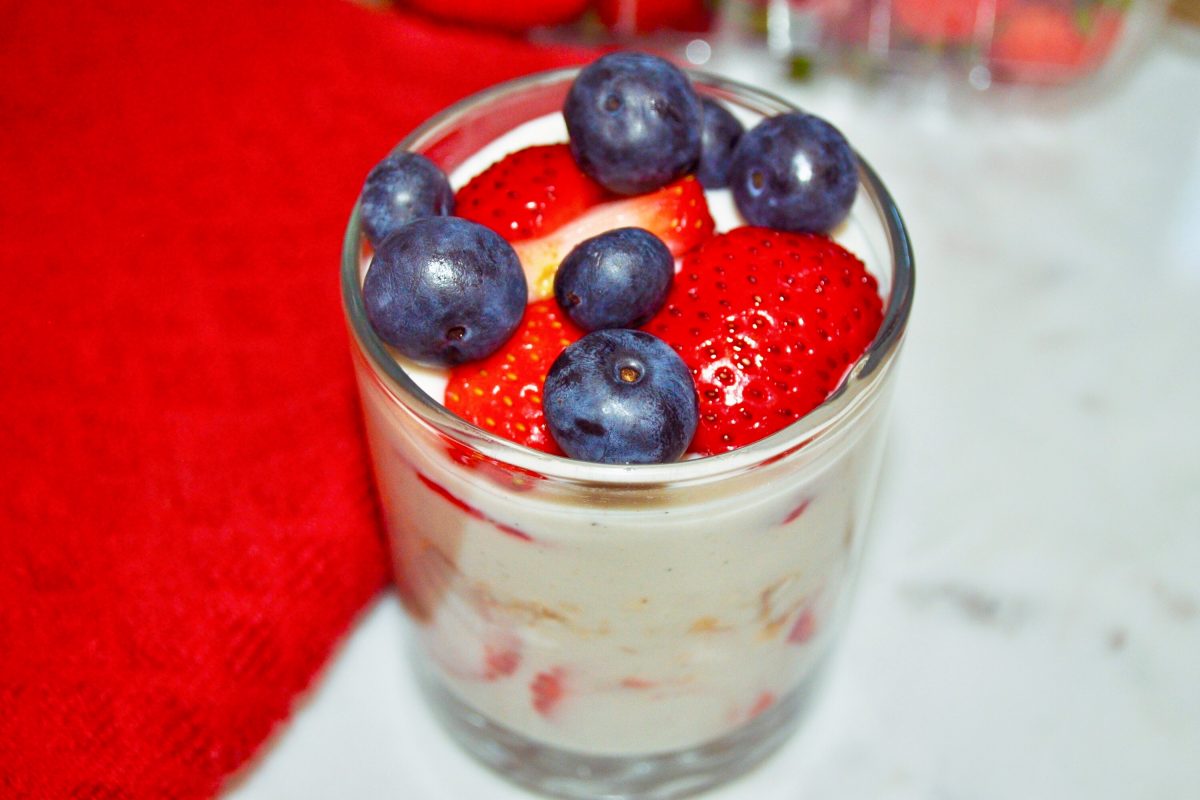 The holiday weekend is officially upon us, so I wanted to put together a post with some of my favorite delicious vegan Fourth of July desserts! Anyone will enjoy these desserts whether they're vegan or not – I've tried making all of these recipes personally and I can vouch for the fact that they're all delicious. If you bring any of these to your 4th party, they'll be gone pretty quickly.
As a side note, if you have a lot of space and you want to serve a light and healthy frozen dessert, try making some strawberry or blueberry nice cream using my banana ice cream recipe and decorating with red, white and blue toppings!
Now here are my top five personal favorite vegan fourth of July desserts that are delicious and easy to make:
1) Patriotic Fruit Parfait
Starting off the list is something quick and easy that I created myself. This is a snack size patriotic fruit parfait with a dairy free vanilla yogurt, and all you need to make this is four things:
Your favorite plant based yogurt (Silk and So Delicious make really yummy ones)

Granola

Strawberries or raspberries

Blueberries
For mine, I like to place cut up strawberries in the very bottom of a glass, then scoop yogurt on top until the glass is half full. Then I layer a bunch of granola on top of the yogurt, and scoop more yogurt on top of that until the glass is basically full. Then you just add more strawberries and some blueberries on top and you have a refreshing and super healthy treat that's perfect for the 4th! They're really fast to make so you can make them all in advance and keep them in the fridge until you're ready to serve them.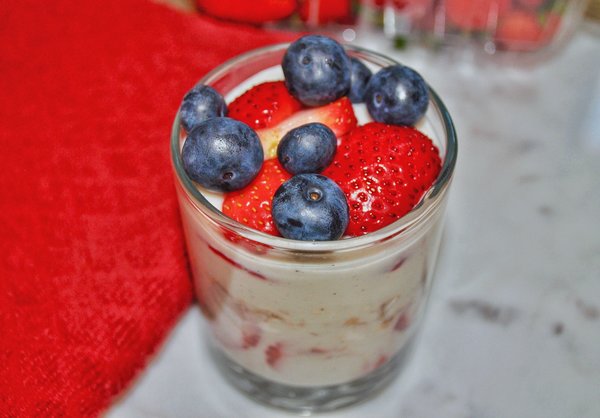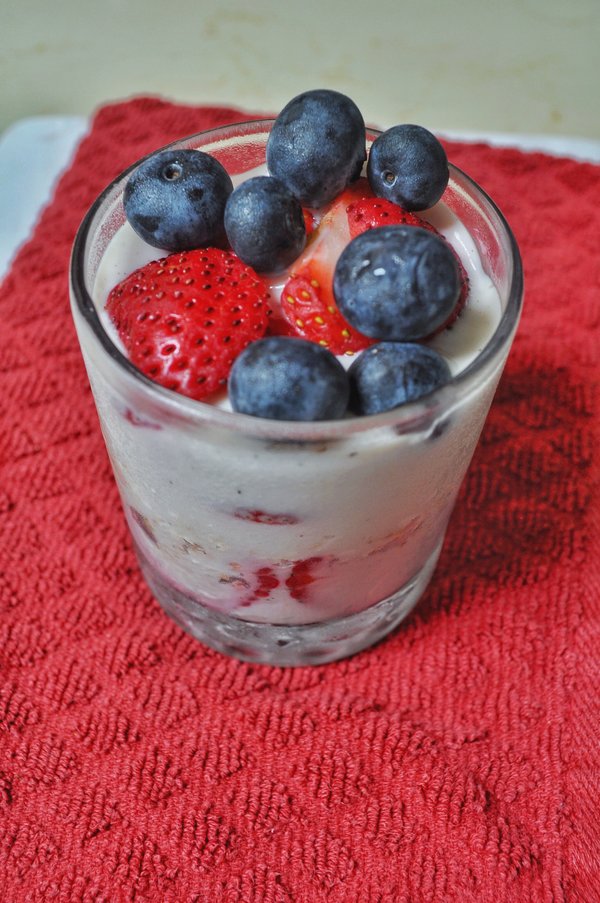 These little brownie bites are so cute and small, you could eat all of them in one sitting.
This flag tart is so creative and a perfect vegan fourth of July flag design! Just make sure to read the vegan notes in the post.
How decadent does this delicious red velvet cake look?! Just goes to show that there is really to need to use eggs or dairy in your baking at all. The best desserts I've ever had have all been vegan versions of everything I used to eat! Throw some blue sprinkles on top of this and you're good to go!
So this recipe isn't necessarily fourth of July related, but what kind of party would it be without chocolate chip cookies? I had to include these vegan ones from Beaming Baker because they are seriously the BEST chocolate chip cookies I've ever tried! They're pretty much guaranteed to be a big hit 🙂
Thanks for checking out my favorite delicious vegan fourth of July desserts! What do you have planned for the holiday weekend?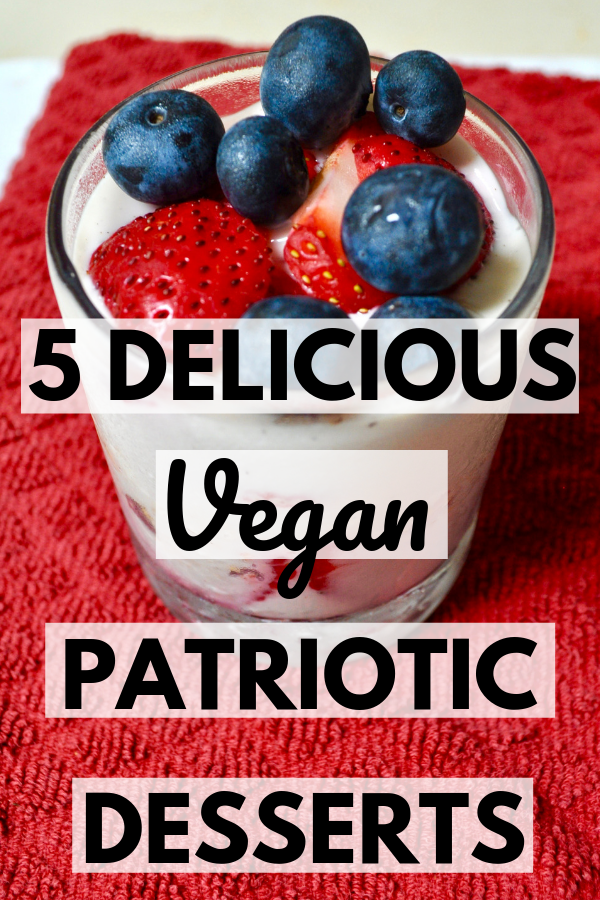 delicious dessert food fourth of July healthy patriotic sweet treat USA vegan vegetarian
Reader Interactions