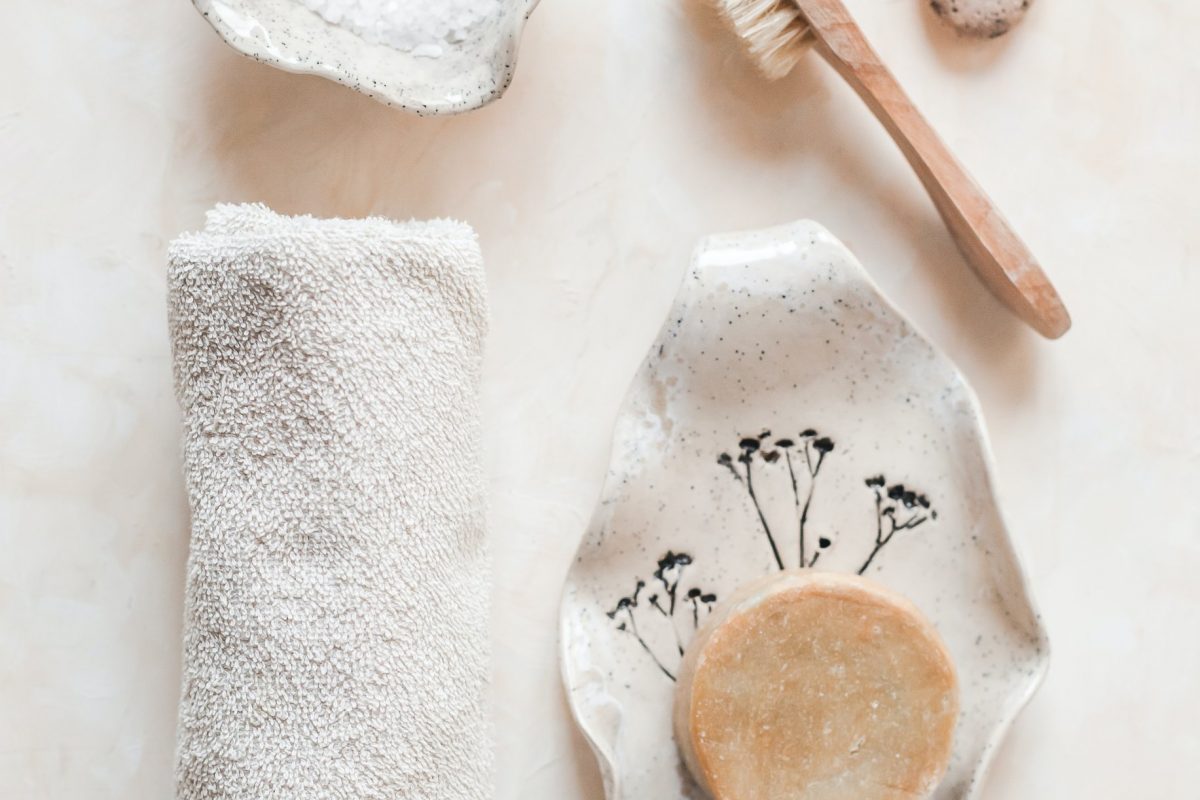 Dry brushing has gotten so popular in the last couple of years, and for good reason. It can help with lots of different skin issues and give you healthy and glowing skin all over if you do it consistently!
A lot of celebrities and models swear by dry brushing too. It's such a simple thing that you can do as part of your self care or shower routine, and it can have big benefits over time. I've been doing it for about six months now, and I can definitely say that I've seen my skin look better and smoother since I started doing it!
There is a certain technique you should follow with dry brushing though, and in today's post I will get more into that, as well as provide you with some tips and advice on how to make the most of this amazing self care practice.
DISCLOSURE: THIS POST CONTAINS AFFILIATE LINKS, WHICH MEANS THAT I GET A COMMISSION IF YOU DECIDE TO MAKE A PURCHASE THROUGH THESE LINKS, AT NO ADDITIONAL COST TO YOU.
What Are The Benefits of Dry Brushing Your Skin?
So there are tons of benefits to dry brushing! Here are a few of the main ones:
Dry brushing your skin increases your circulation

It can encourage lymphatic drainage, and help your body remove toxins more quickly

Dry brushing can reduce the appearance of cellulite

It helps to remove dead skin cells since you are exfoliating your skin with the natural bristles of the brush
How Do You Dry Brush Your Skin?
Before you start, as the name implies, make sure your skin is completely dry. No moisture, no product applied, nothing. You ideally want to do this right before you shower because then you're washing off all of the dead skin cells that have accumulated and your skin will be so soft when you dry off afterwards.
So the best method for dry brushing is to take your brush and start at your ankles, then go in circular clockwise motions towards your heart, going all the way up your legs to about your hip and stomach area. You can go over your whole body if you want, but a lot of people just do their legs (it's your self care routine though, so do it however you want to!).
Make sure to go over every surface of your body that you want to brush about two times. You want to apply a slightly firm pressure – don't go too firm or you'll rough up your skin a little bit too much.
When you finish dry brushing, you'll notice the areas you brushed are a little bit red. That redness is not necessarily from skin irritation – it's from the increased circulation and blood flow that you just created with the brush. This is good and exactly what you want to see after dry brushing!
As far as how often you should dry brush your skin, you ideally want to do it about three times a week. If you find that you have sensitive skin and it's getting irritated, maybe start off at once a week and build your way up to two or three times per week!
Also be sure to clean your brush every so often, depending on how often you use it (I dry brush three times and week and clean the brush once a week).
Check out some of the best dry brushes to help you get healthy, glowing skin here:
Dry Brushing For Healthy Skin: Tips
Because dry brushing is a form of exfoliation, your skin is going to be more sensitive to the sun light. Be sure to use a good amount of sunscreen whenever you are planning on spending any time in the sun to protect yourself from sun damage or burning!

Wash your brush with a gentle soap on a regular basis to get rid of any bacteria and dead skin cells on it

It's best to get a brush with natural or non-synthetic bristles, because they're softer and easier on your skin

Do not dry brush any cuts or open wounds – skip over these areas, as brushing them could cause infection

If you have psoriasis or another similar skin condition that irritates your skin, then avoid dry brushing any affected areas as it will further irritate your skin
Related Posts:
Dry brushing is such a great, easy and inexpensive way to take care of yourself and achieve healthy and glowing skin all over. It can also be very therapeutic in the sense that you're taking time to practice self care and doing something that's so good for you!
Thank you so much for checking out my tips on dry brushing to achieve healthy and glowing skin! Have you tried dry brushing before, and did it work well for you? Let me know in the comment section below, and if you liked this post you can definitely share it on Pinterest, or follow me on Instagram for tons of similar content!
Stay healthy and safe, and talk soon xx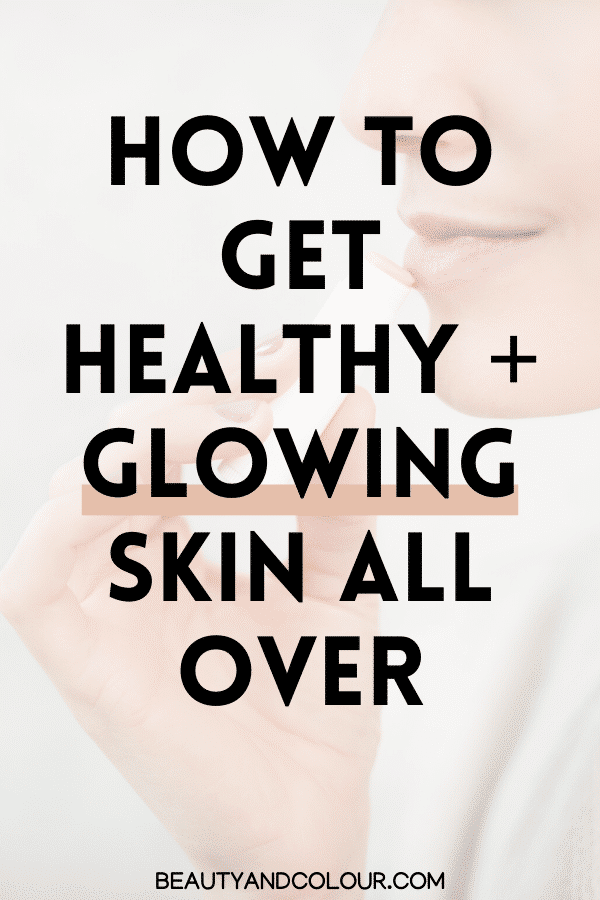 beauty beauty and colour fashion glowing healthy lifestyle plant based skin vegan
Reader Interactions