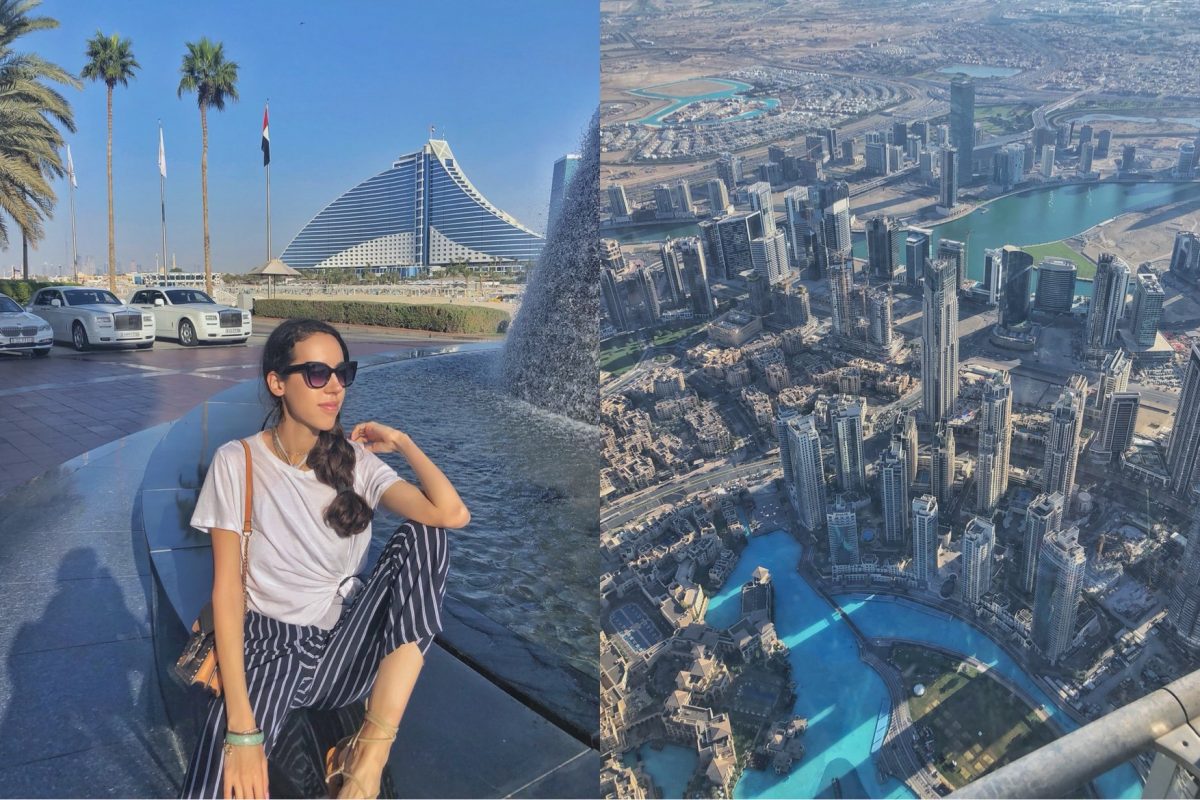 I recently got the chance to visit my dream city that has always been #1 on my bucket list, Dubai, and it honestly exceeded my pretty high expectations! I was there for about two weeks, which was the perfect amount of time to be able to do and see most of the things that I had on my list of things to check out there. I wanted to write a travel guide since there is so much to do in Dubai that it can be hard to know where to start and how to plan your trip there, so here is my guide to some of the most amazing can't miss things to do if you have plans to travel to Dubai! You can also check out my photo guide to Paris by clicking here!
Now for the Dubai Travel Guide:
1. Burj Al Arab hotel
They say this is the most photographed and one of the top luxury hotels in the world, and it definitely didn't disappoint! It was built to look like a sail in the wind and even if you're not super familiar with Dubai, you've probably seen this building in a magazine or somewhere before since it's pretty famous worldwide. They don't let you in past the security gate unless you're staying there or prepay and book a lunch/dinner reservation at their restaurant for 500 AED (which isn't as crazy as it sounds – that's only about $150 USD, still overpriced for a meal but so worth it to be able to enter this insanely opulent hotel). I would highly recommend paying for a meal there because it's a pretty once in a lifetime thing to be able to see this place; it is honestly amazing!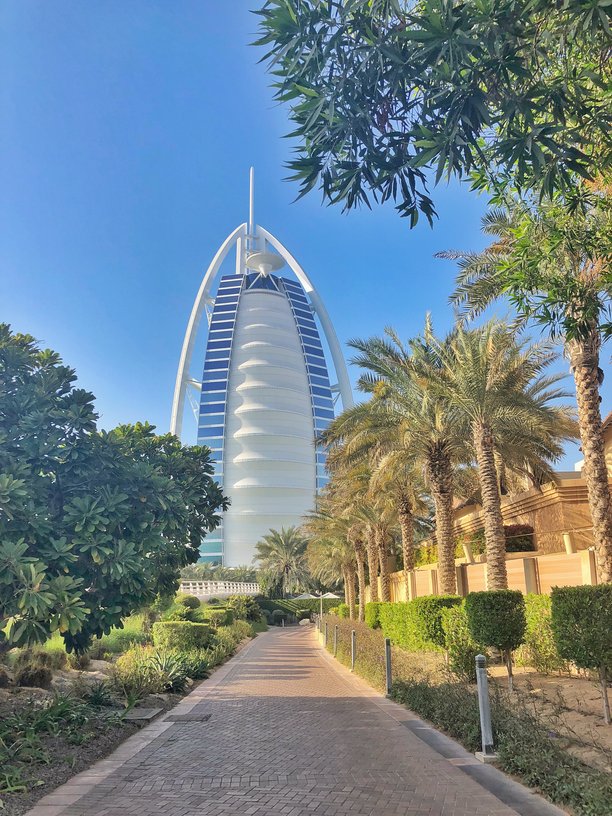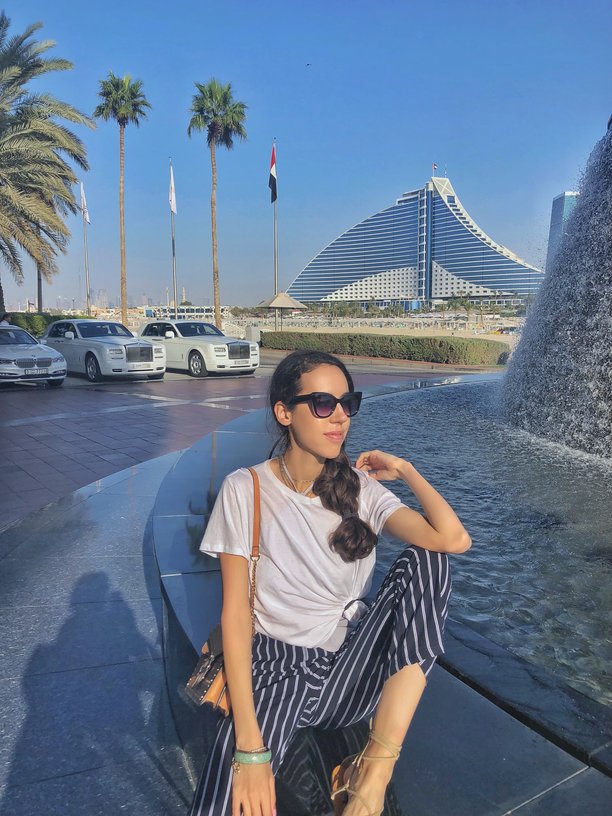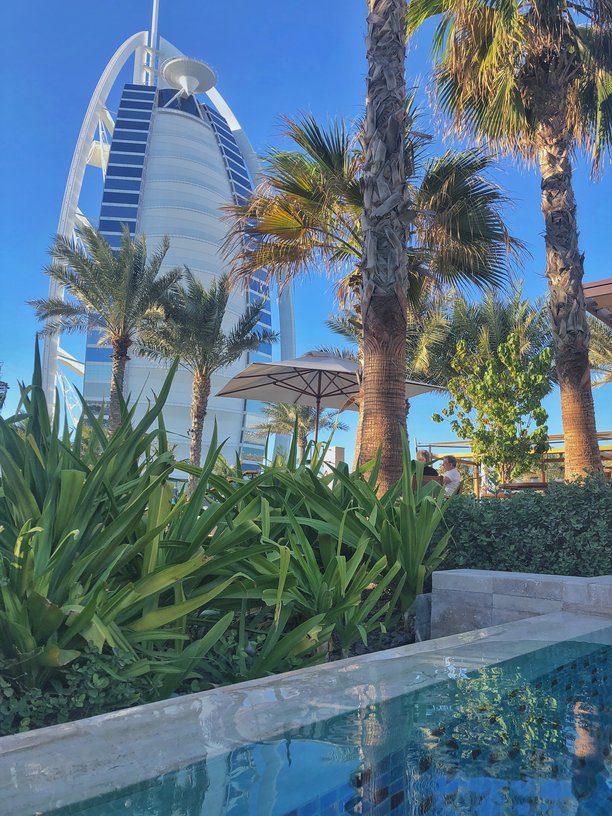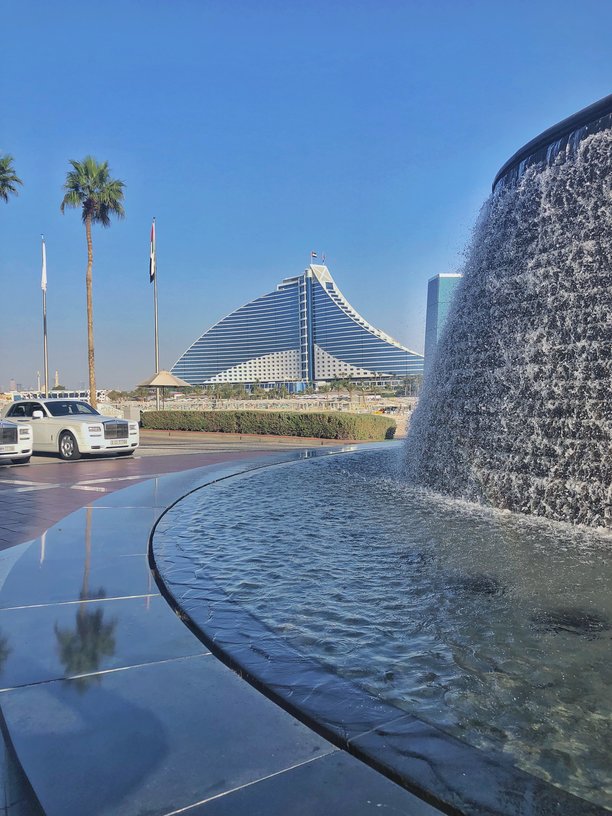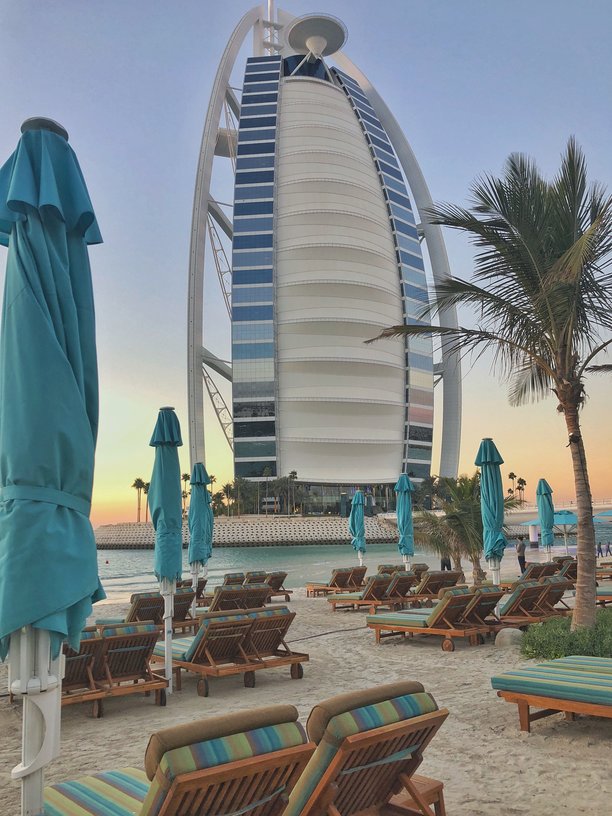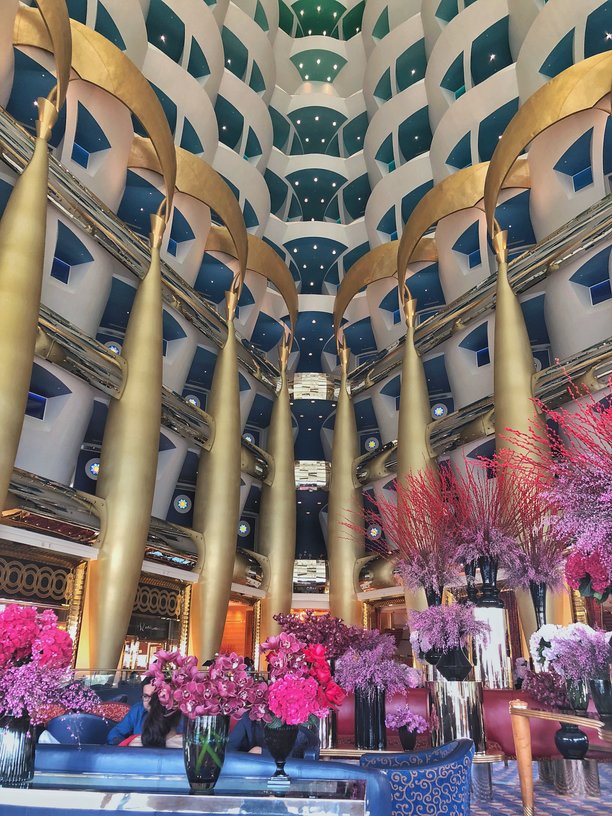 2. Dubai Miracle Garden
This has to be the cutest garden I've ever seen – they have huge floral hedges in the shape of cats, Disney characters, and even a giant real Emirates plane covered in flowers! This is the place you've probably seen different bloggers posting about all over Pinterest and Instagram. It's really girly and whimsical and I would definitely make time to spend an afternoon here if you ever travel to Dubai. The ticket price was really reasonable and you could easily spend 3-4 hours here just taking pictures and looking around.

3. Burj Khalifa
The Burj Khalifa is currently the tallest building in the world at 828 meters, and it's also really architecturally beautiful and amazing to look at – no Dubai travel guide would be complete without it. There are two different tiers of observation decks that you can visit – one ticket gets you access to the 124th and 125th floors, and another more expensive ticket gets you access to both of those levels in addition to the 148th floor (there are 160 floors in total). We went to the 148th floor and it was totally worth the ticket price; pictures don't even really do it justice! If you're afraid of heights I would maybe skip this one, but I am and I actually didn't find the 124th and 125th to be too bad at all.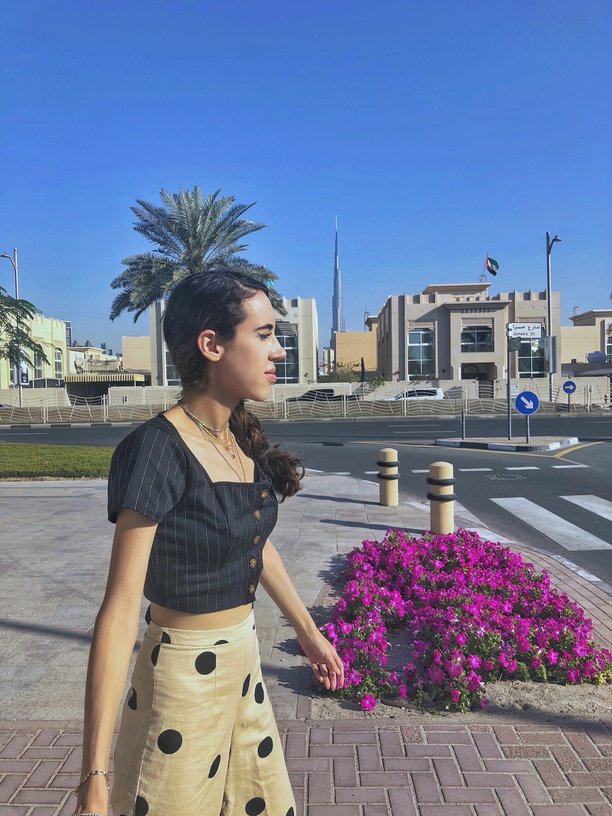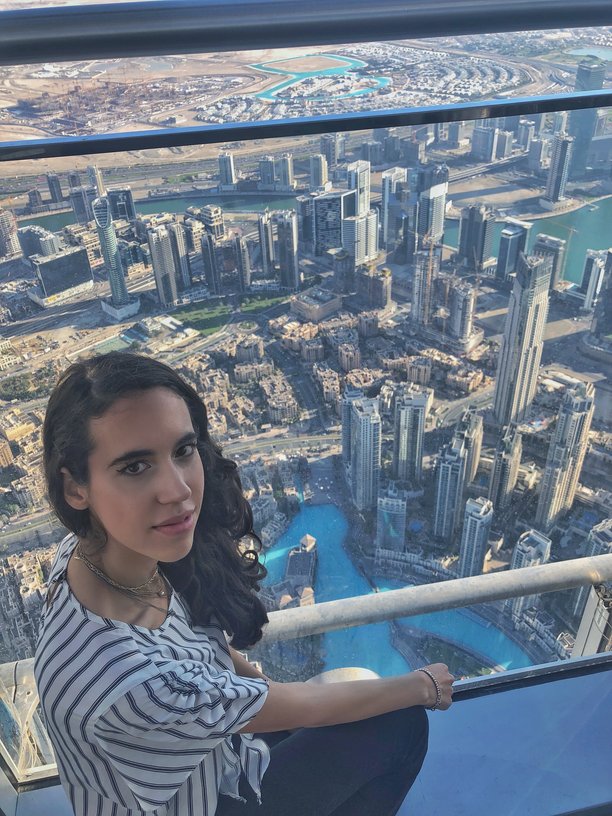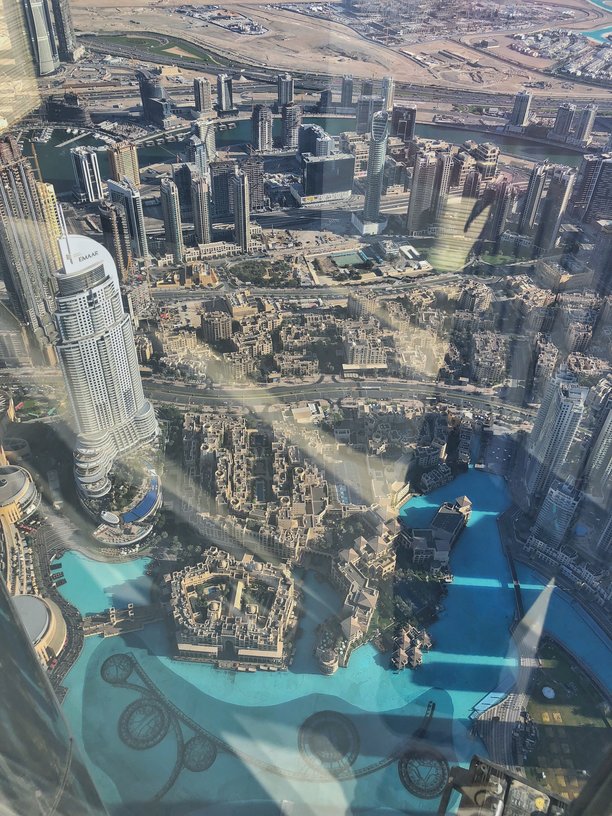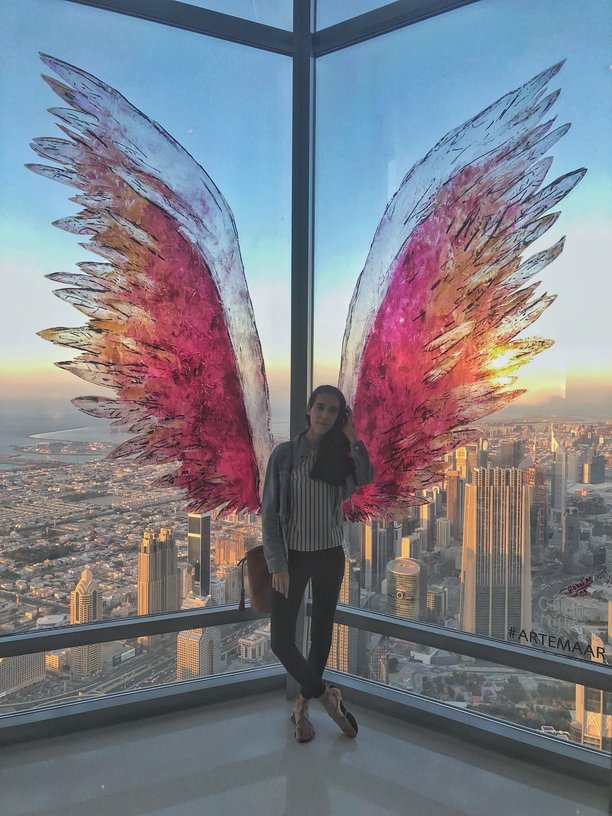 4. Grand Mosque, Abu Dhabi
If you get the chance to rent a car or do a tour, this is so amazing and worth it! Abu Dhabi is only a little over an hour away from Dubai and it's another up and coming city that's being built up pretty quickly and their downtown skyline is basically all brand new just like Dubai – they even have a Ferrari World theme park, crazy right!
So the Sheikh Zayed Grand Mosque is exactly as the name suggests, the most beautiful and grand mosque in the world, and it attracts millions of visitors every year (I just saw that Camila Cabello was there recently too which made me freak out a little!!). Everywhere you look you'll basically be in awe of the beauty of this place. Keep in mind that there is a dress code enforced and they might ask you to wear a traditional Muslim abaya if they feel what you're wearing doesn't meet their standards, which is no problem because they provide one for you and it's completely free – you don't have to pay any admission or to borrow the abaya at all.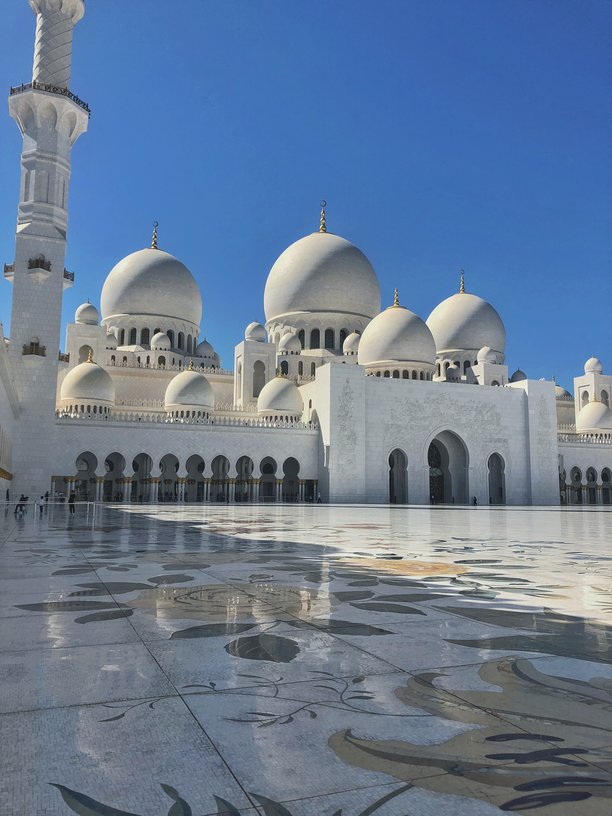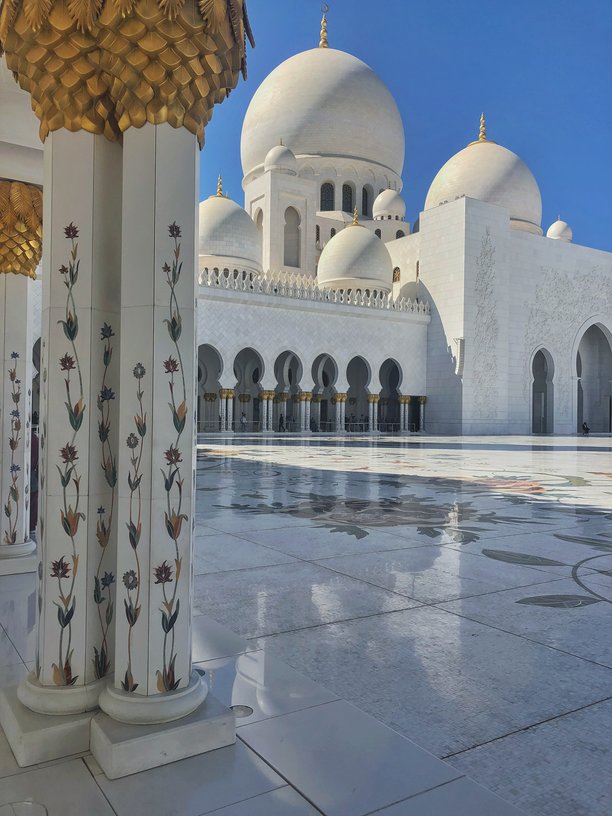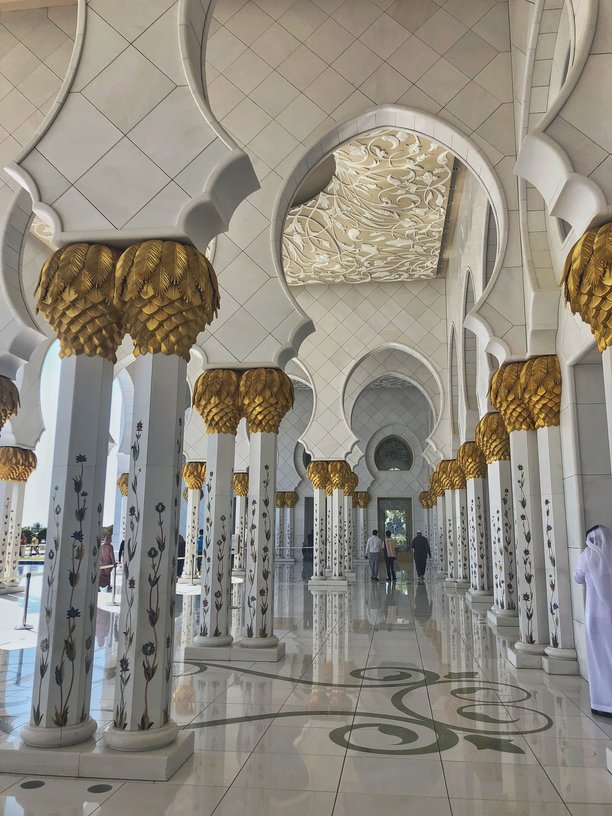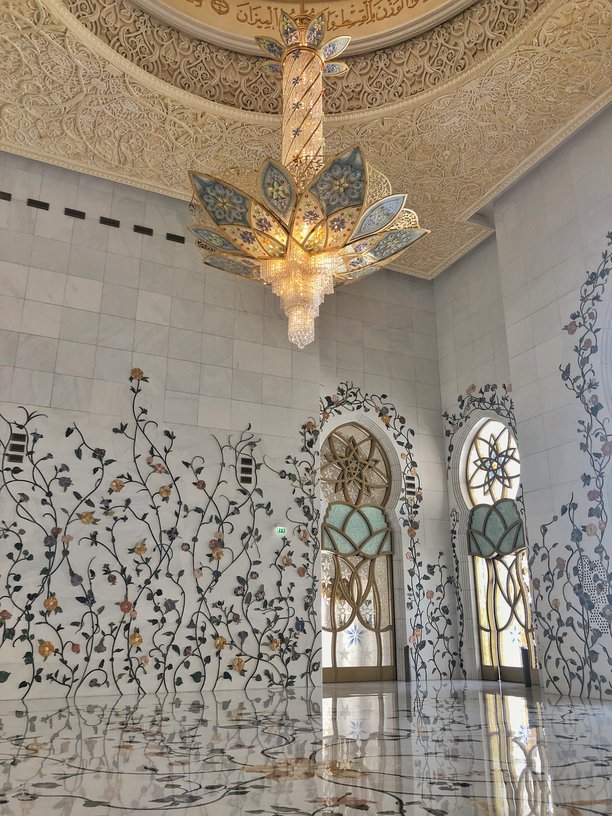 5. Beach Clubs
The beach clubs of Dubai and Abu Dhabi were just next level. Imagine the beach clubs of Vegas but even more beautiful and upscale, and a really quiet and exclusive atmosphere. A lot of the beach clubs there have stunning infinity pools and so many amazing amenities that I would say the cover charges are worth it (weekday prices are usually between $75-100 USD and you can stay as long as you want until the sun sets, and weekends are a little more expensive) especially since some of them give you a food and beverage credit in exchange for cover. The beach clubs were always our favorite places to go to relax and get caught up on emails and computer work for a few hours!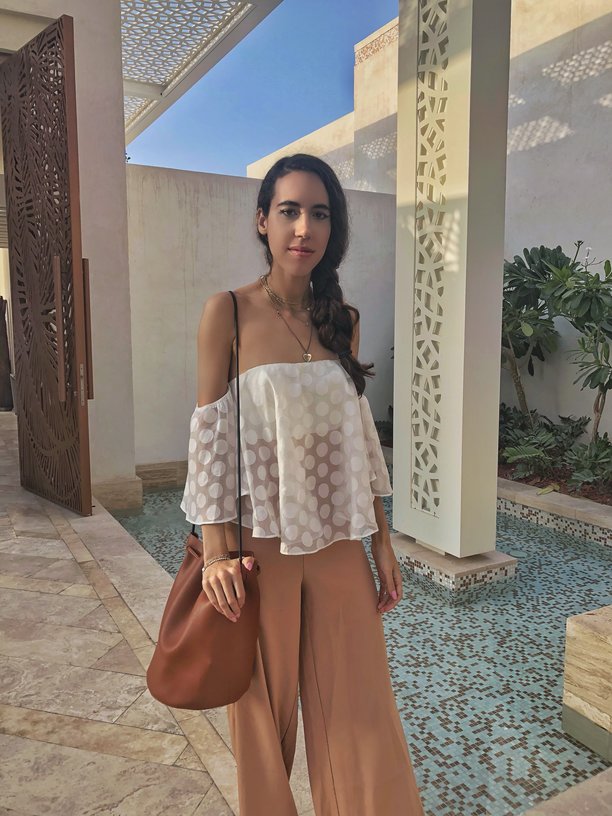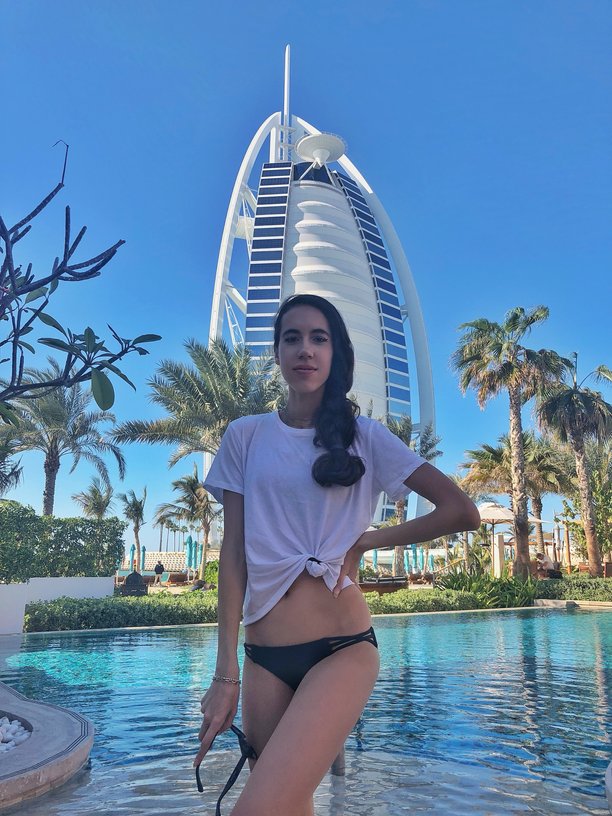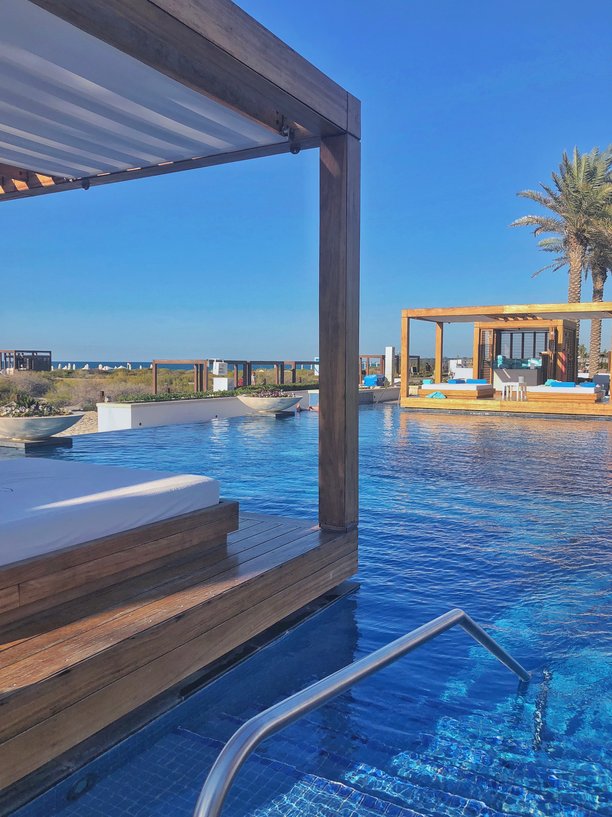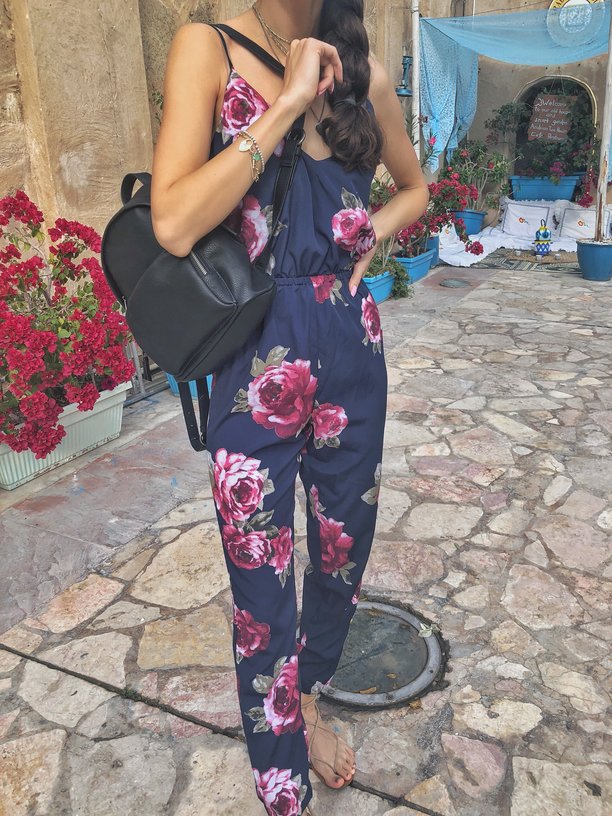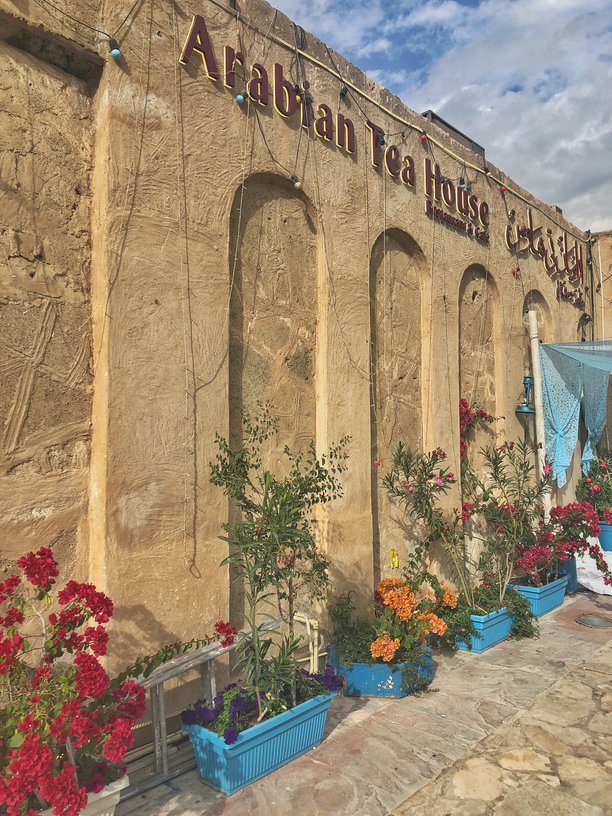 Thank you for reading my travel guide to Dubai! Have you ever been? For more Dubai content you can click here to follow me on Instagram 🙂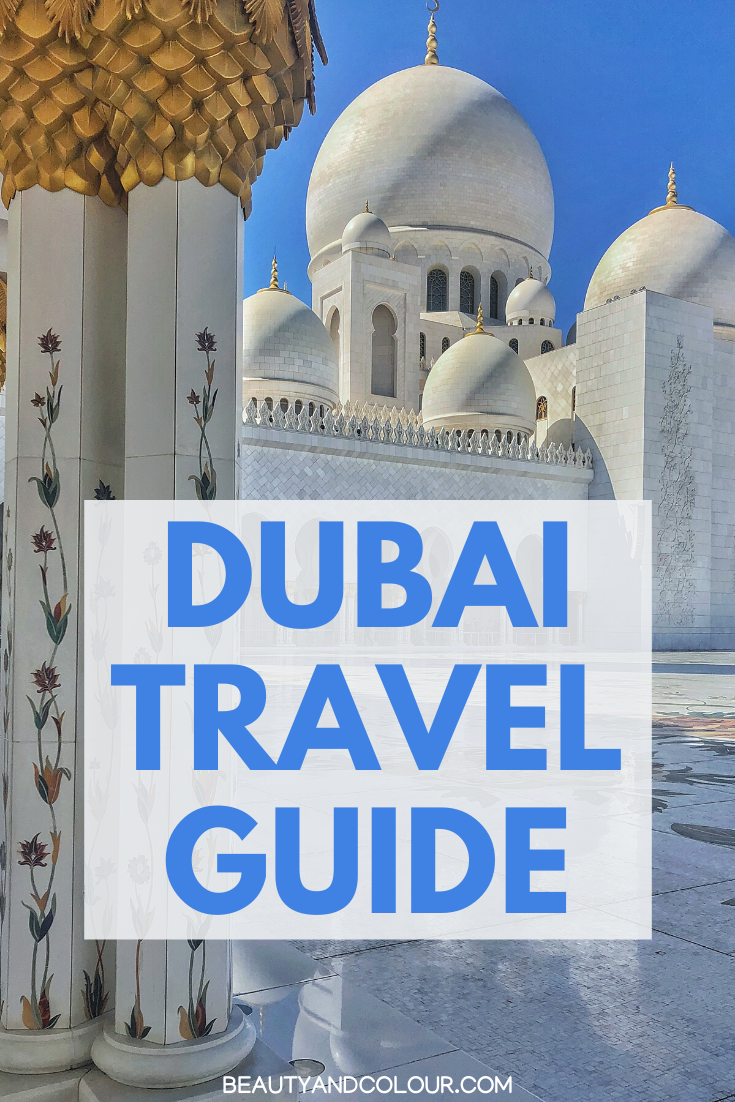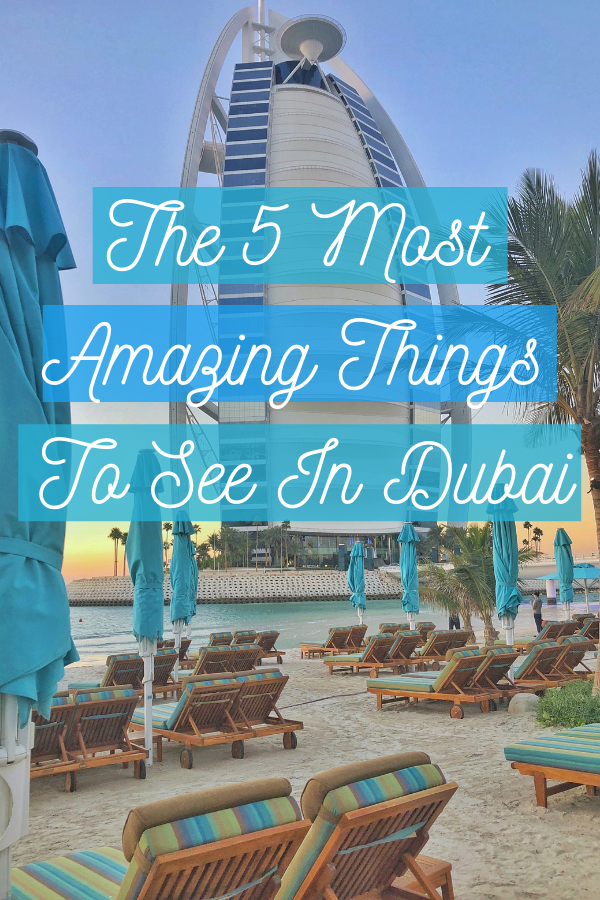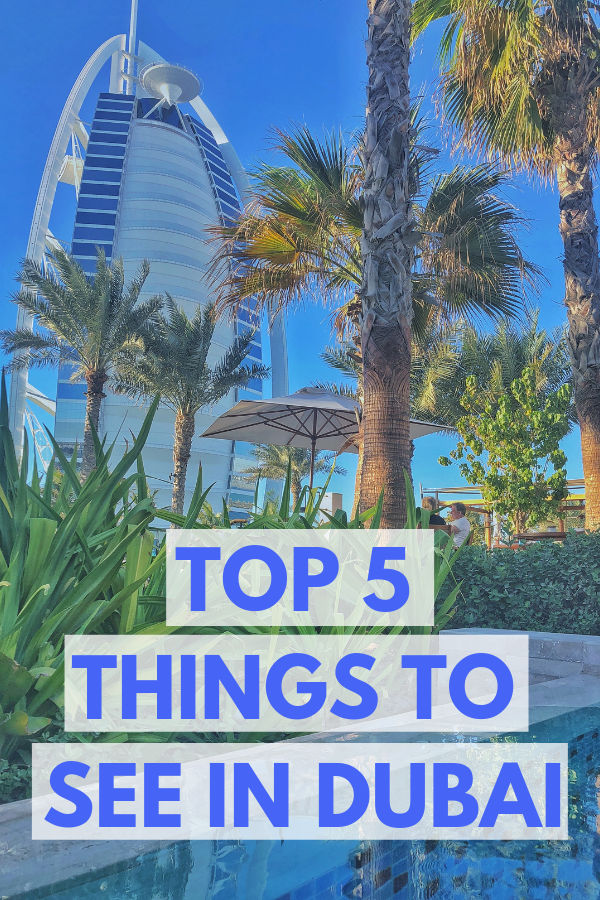 Abu Dhabi blogger Burj Khalifa Dubai fashion guide lifestyle style travel UAE vegan
Reader Interactions