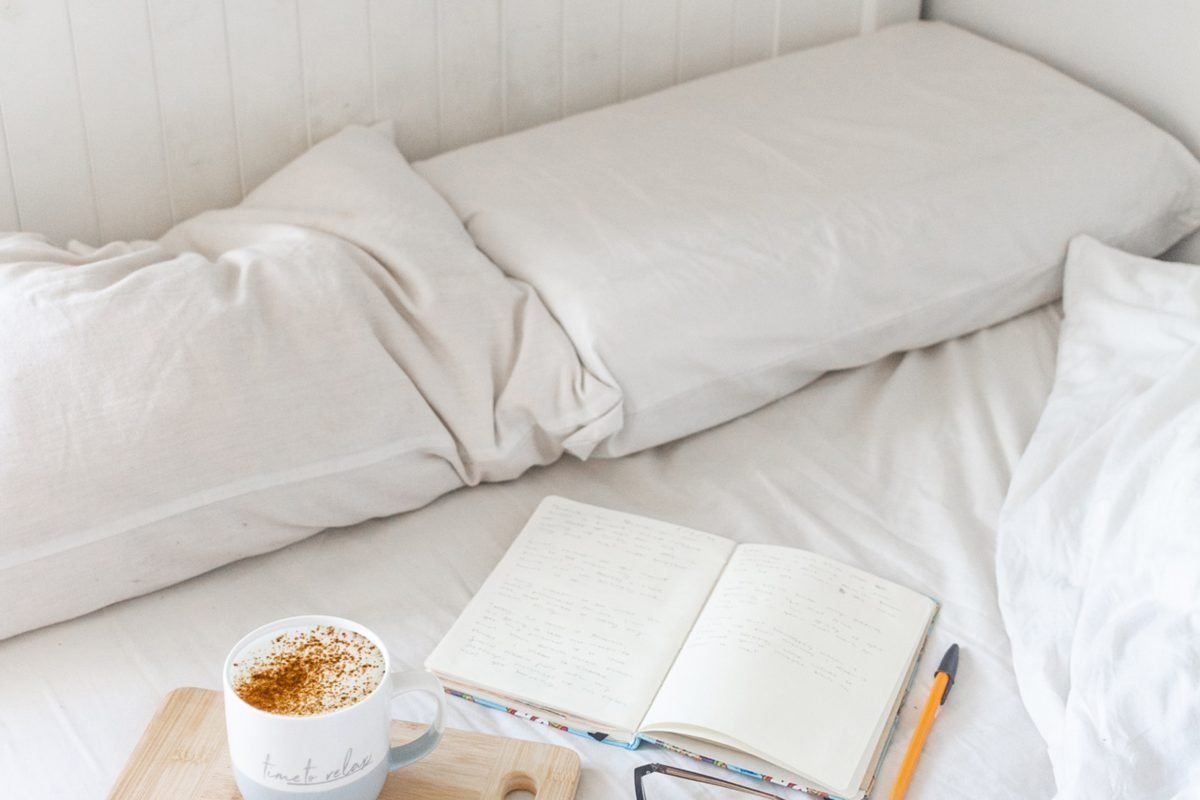 Since so many of us around the world are still quarantined and not having to go in to an office job every day, it can be hard to wake up and get yourself going. So today I have a few easy tips on how to wake up earlier so you can get more done in a day and hopefully reduce some stress!
Sleeping in is sometimes exactly what your body needs, but it's not the best to make a habit out of doing it every single day. People tend to be more productive earlier in the day, so if you're always sleeping in then you're missing the prime hours to accomplish your goals and check things off of your to do list.
So if you've been wanting to live a healthier lifestyle and be even more productive and successful, then keep scrolling for my best tips on how you can wake up earlier in the mornings:
1. Avoid Your Phone 45 Minutes Before Bed
To get up earlier and still feel well rested, you need to start with looking at your habits before you even go to sleep the night before.
This is one of those things where you don't see at first how it could even make a difference, but I promise you if you try it out for a week you will for sure notice one.
The thing about the blue light that comes from screens is that it interferes with your sleep by messing up your circadian rhythm and reducing melatonin production, which basically means that it both makes it harder for you to fall asleep AND stay asleep.
Instead of scrolling on your phone before you fall asleep, read a book or do some meditation. Both of these will help you fall asleep easier and will also improve the quality of your sleep!
2. Gradually Change Your Wake-up Time
This tip has worked really well for me, and that's getting up a little earlier each and every day than you did the morning before. I find that setting your alarm for 15 minutes earlier each day is what works best for me, but you can experiment and see what works well for you!
Of course, that also means trying to get to bed slightly earlier every day – you always want to consistently aim for at least 7 and a half to 8 hours of sleep.
3. Plan Something Fun To Do In The Mornings
So this will be different for everyone, but it can be anything from working out, taking a 15 minute walk, journalling, or just making yourself a big healthy breakfast first thing in the morning. Whatever sounds fun and enjoyable to you, plan to do it when you first wake up so that you actually have a good reason to get out of bed and start your day earlier!
4. Wake Up At The Same Time On Weekends, Too
When you're trying to build the habit of getting up earlier, it's not going to work out well if you're committing to it five days a week but then still sleeping in until whenever on the weekends. To really make a habit of waking up earlier you have to be consistent and stick with it seven days a week!
This definitely takes dedication, but over time you'll get better and better at committing to it.
5. Get Up Right Away
Avoid the temptation of grabbing your phone right when you wake up and scrolling aimlessly for the next half hour. This will only make you feel more tired and drowsy – but if you get up and start your day right away by opening your windows, making your bed and drinking some coffee or tea, you'll be a lot more motivated to get going with your day and get a ton of stuff done.
Related Posts:
Thank you so much for checking out my best tips on how to actually wake up earlier! Do you have any tips you swear by that I didn't mention here? Let me know in the comment section below, and if you liked this post you can definitely share it on Pinterest! Also check out my Instagram for lots of similar content 🙂
Stay safe and healthy xx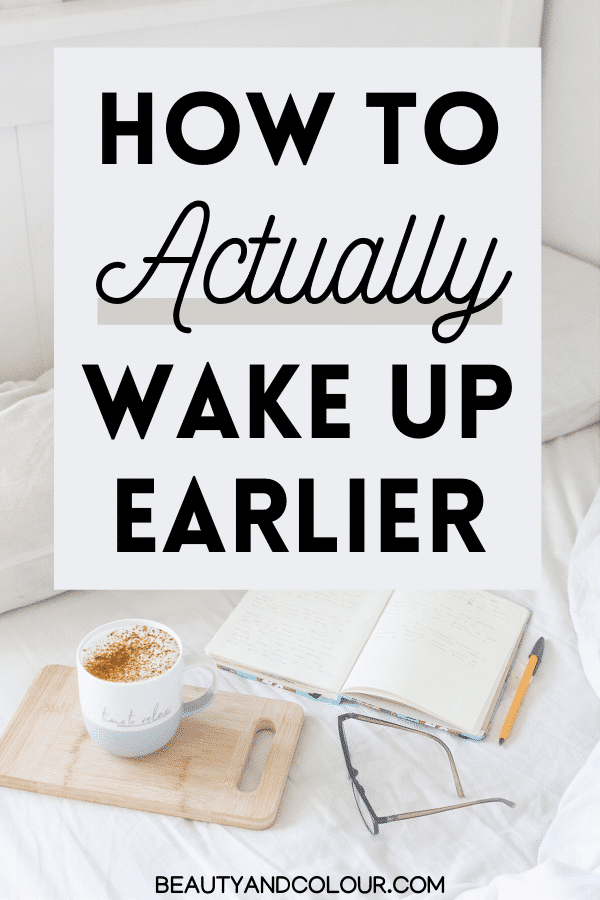 beauty beauty and colour blogger fashion healthy lifestyle plant based vegan wake up earlier
Reader Interactions