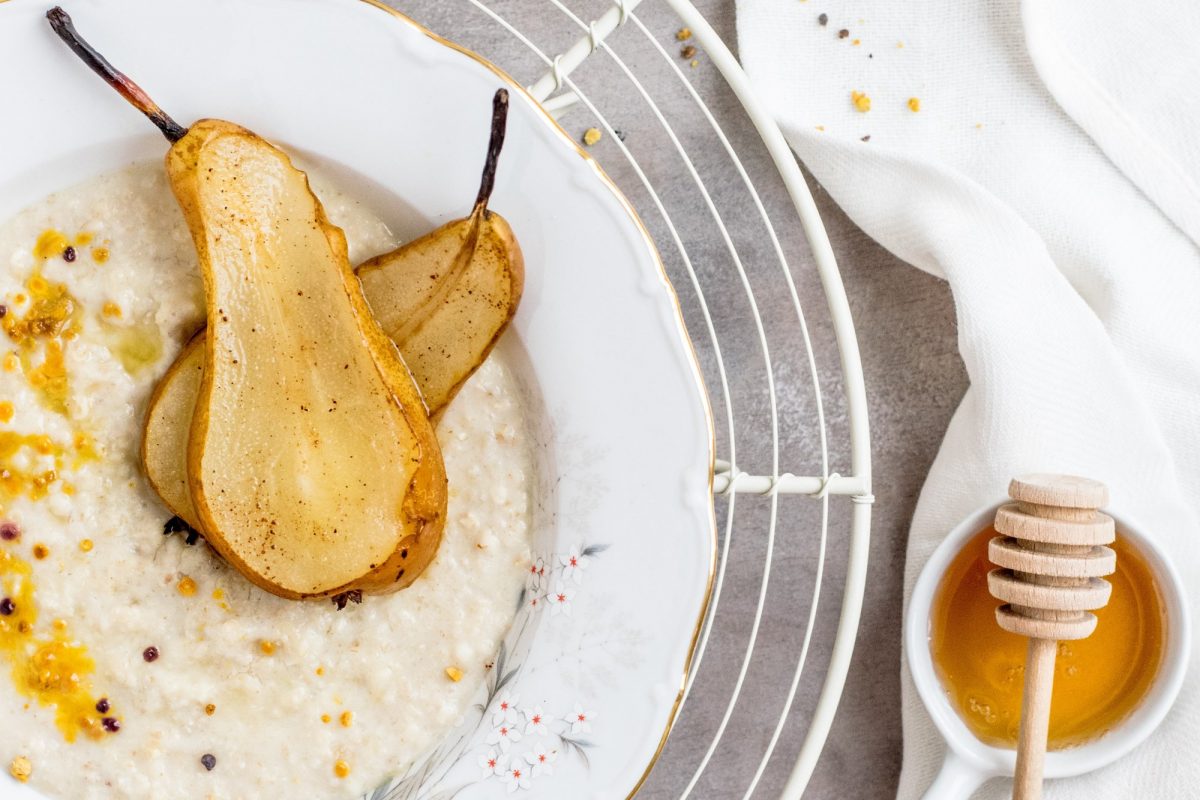 Being healthy and happy doesn't have to be difficult, or expensive, or time consuming. These easy tips are three super quick things you can start doing right now to become healthier and happier overall this year. These easy ways to be healthier are all so simple to do and they will also help you maintain a positive outlook in your day to day life!
If you can commit to doing these things consistently, you are going to feel the benefits sooner rather than later. It just takes a little bit of discipline and motivation!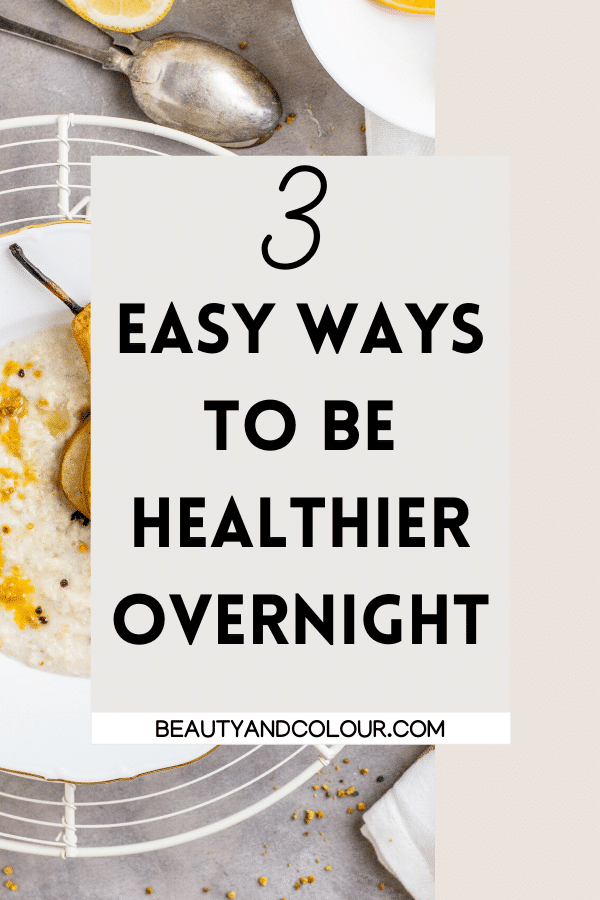 Here are my three easy ways to be healthier this year:
1. Eat More Fruit
Have you ever heard of someone gaining weight from eating too many apples?! Me neither. But for some reason the misconception that too much fruit is bad for you because it has sugar is still floating around out there.
The reality is that the sugar in fruit is entirely different from the processed white table sugar found in donuts and cookies. Not to mention that fruits are high in fiber, which slows your digestion of glucose so that your insulin doesn't spike (aka "sugar high") and then crash an hour later. Fruit is amazing for energizing you with clean nutrition that will heal and detox your body!
Fruit also has a ton of essential vitamins and nutrients that your body needs to stay healthy, and its high water content helps to keep you hydrated. The bottom line is that if you're craving something sweet, the best thing you can do for yourself is to eat some grapes or blueberries, and after a while your body will start to crave those foods instead of craving cake and cookies!
2. Find a Fitness Routine That Feels Like Fun, Not Work
When you can find a workout that you truly love doing, you are going to look forward to it every time you do it, and this is key in helping you actually stick with it. For some people this is running, for others it's pilates, and for you it could be something completely different. So try out a bunch of workouts (there are so many amazing ones on YouTube these days!) and see what works best for you.
I love ClassPass because it allows you access to almost all of the boutique studios in your area, so you can try boxing one day and yoga the next! This also helps so much if you're the type of person who gets bored from doing the same workout over and over because you can switch it up every time you want to work out, which makes things so much more fun!
Remember, more important than working out just for the sake of working out is finding a routine that you actually really love doing so that you won't be constantly making up excuses as to why you can't work out in the first place. When you love the workout you will definitely see the results!
3. Get Enough Rest
This one is so important that I can not stress it enough. Have you ever noticed that the less sleep you get, the crankier/hungrier/more dehydrated you are when you wake up? This is definitely true for me, and I think it's true for most people!
While you sleep, your body goes into a fasting mode where your hormones are regulated and your blood sugar is lowered so that you can actually go those seven to nine or so hours without eating at night. If you're not getting a good amount of deep uninterrupted sleep then this cycle becomes affected, causing you to wake up feeling very hungry and irritable!
For me, if I don't get a decent sleep, I wake up in the morning craving all kinds of junk and high fat foods that I normally wouldn't be eating a lot of if I had actually gotten a good sleep the night before. So, I make sure to get eight hours of sleep every night because when I do that, I wake up wanting a big bowl of fruit or avocado toast or banana ice cream instead of craving sugary waffles or cereal!
Related Posts:
So those are my three easy ways to get healthier ASAP. You can implement these quick tips right away and you should start seeing improvements in your energy levels and the way you feel overall pretty soon if you stay consistent with these things! Remember that it takes a little bit of time and again, consistency is key, but stick with it and you're going to see results. Thank you for reading and I hope this was helpful to you in some way!
Looking for more content like this? Click here to follow me on Pinterest, and click here to follow me on Instagram!
2017 california exercise fruit health healthy LA new year resolution socal vegan veganism
Reader Interactions