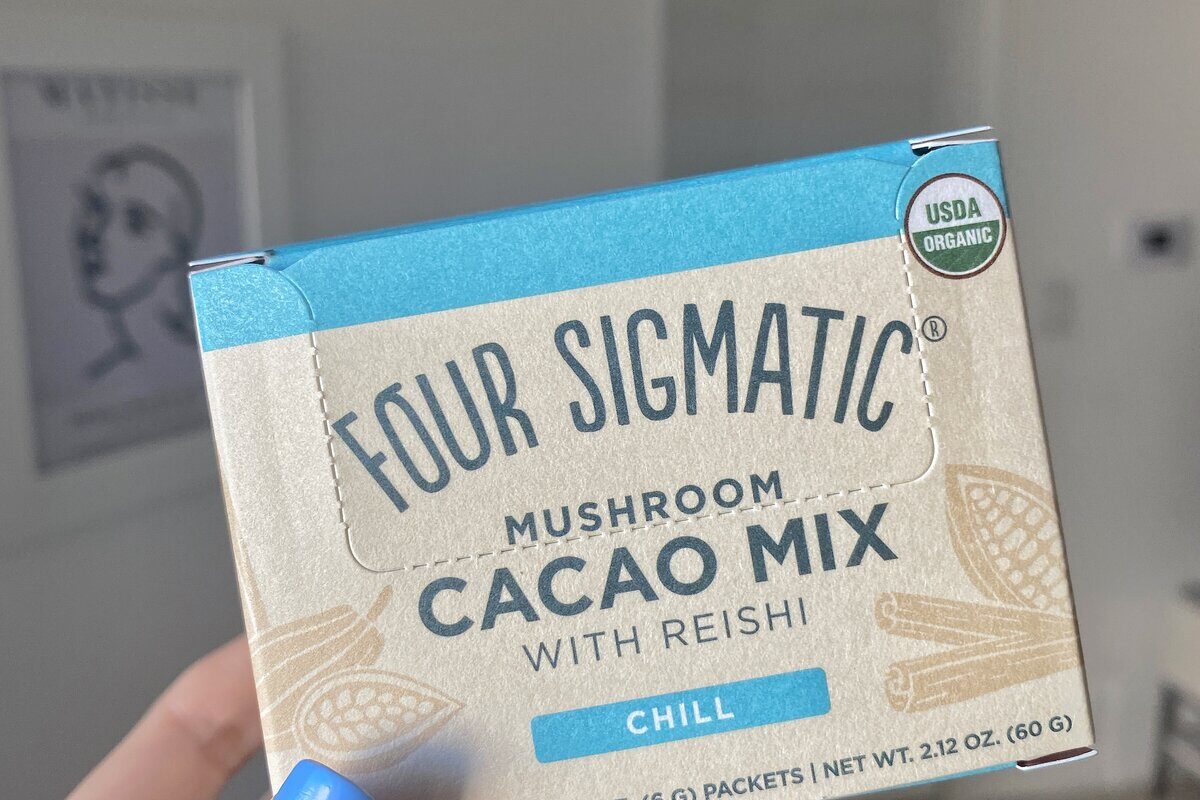 If you're really into the health and wellness scene like I am, chances are that you've probably already heard of the brand Four Sigmatic. But, just in case you haven't, they are a super popular wellness brand that I think everyone should know about and they make organic coffee, plant based protein powders, and a number of other elixirs for health and wellness. So, for today's post I'm going to be doing a full Four Sigmatic review with a promo code included (spoiler: my Four Sigmatic promo code is BEAUTYANDCOLOUR) for 10% off your first order!
DISCLOSURE: THIS POST CONTAINS AFFILIATE LINKS, WHICH MEANS THAT I GET A COMMISSION IF YOU DECIDE TO MAKE A PURCHASE THROUGH THESE LINKS, AT NO ADDITIONAL COST TO YOU.
Four Sigmatic Promo Code
If you don't want to read through this entire Four Sigmatic review and you just want to order some new goodies for yourself, you can go ahead and use my promo code "BEAUTYANDCOLOUR" which will get you 10% off of your first order! This code is valid for use on their website.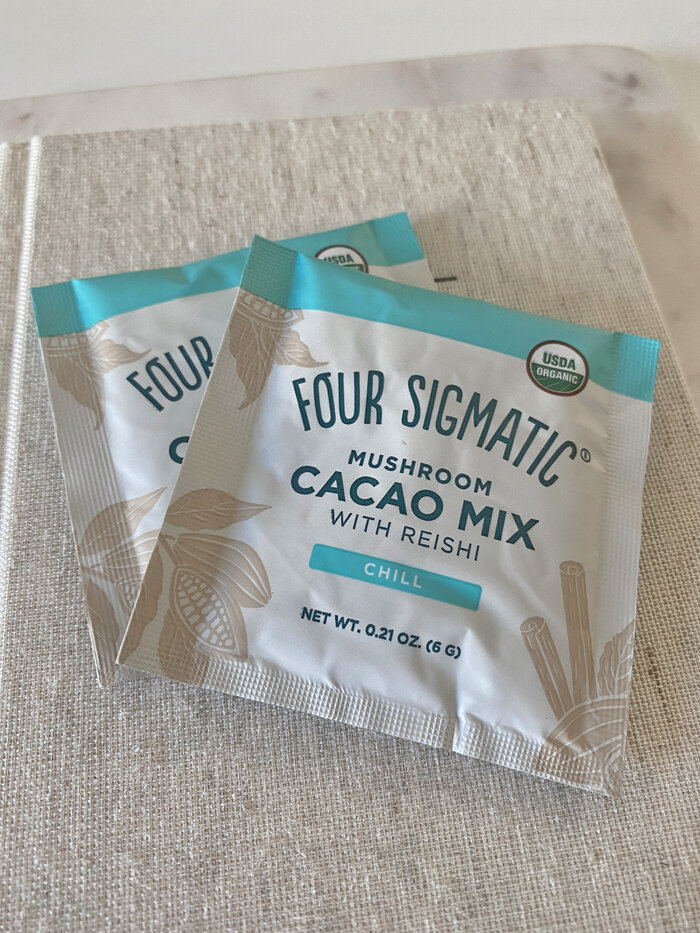 What Is Four Sigmatic?
Four Sigmatic is a health and wellness brand that makes coffee, plant based protein powders, superfood powders and elixirs, and even skincare. Many of their products are centered around mushrooms, which are considered to be a superfood in that they are highly nutrient dense and rich in antioxidants, among other things.
According to the brand themselves, the term "four sigmatic" is a statistical term meaning the absolute best and most top notch foods out there. There are one hundred foods that are considered to be four sigmatic, and the brand uses only foods from that list in their products.
Click here to check out their website and products for yourself.
Four Sigmatic Review: What Are The Health Benefits of Mushrooms?
Mushrooms have a myriad of health benefits, and on top of that, Four Sigmatic's products are full of other adaptogens aside from mushrooms as well. But as far as the types of mushrooms that the brand uses in their products, you can find a list along with their corresponding benefits below:
Chaga: gives your immune system a boost, reduces inflammation in the body and supports heart health

Reishi: improves function of certain vital organs, increases mental clarity, and can potentially fight depression and fatigue

Cordyceps: can help boost your performance and energy levels during a workout, has anti aging properties and also helps to reduce inflammation

Lion's Mane: helps protect against ulcers, supports brain function, can reduce LDL ("bad") cholesterol, and regulates your blood pressure
Four Sigmatic Review: Best Products
Mushroom Cacao Mix with Reishi: This is probably my personal favorite product of theirs, because it tastes like hot chocolate and pretty much is the same thing as hot chocolate except a super clean and healthy version of it!
This is so nice to have right before bed along with a good book at your side. The reishi it contains helps to calm and relax you as well!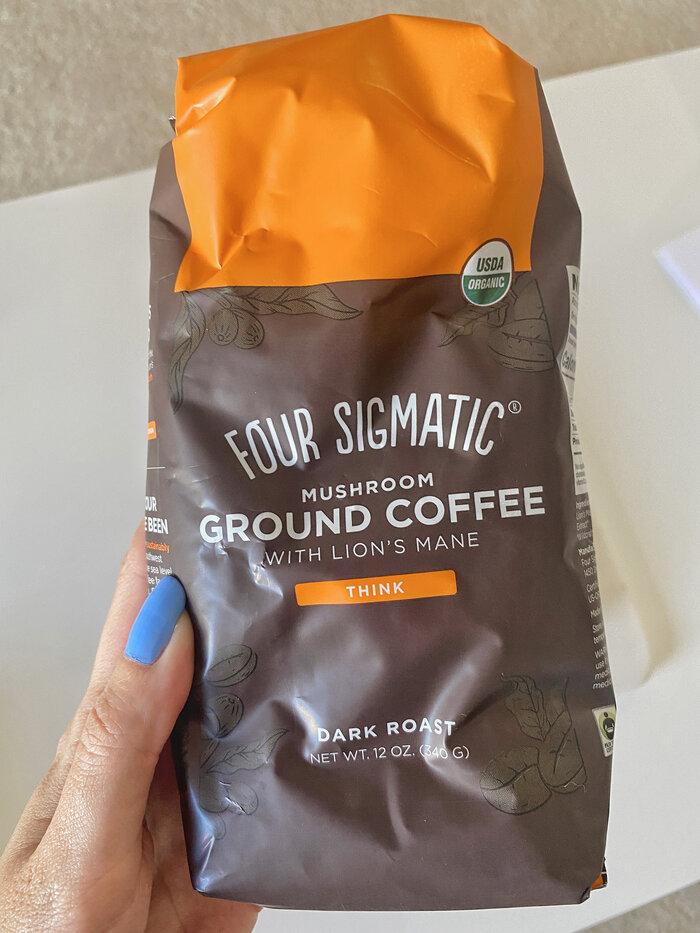 If you're into matcha, definitely give this a try! It's ceremonial grade (meaning that it's some of the highest quality matcha you can get) and contains lion's mane for healthy brain function. I like this in place of coffee a lot of times since it has less caffeine, but still energizes me and wakes me up in the morning!
This is a super creamy, rich and delicious formula since it's got coconut milk powder in it.
Is Four Sigmatic Worth It?
In my opinion, Four Sigmatic is definitely well worth it. Their products are made with amazing, high quality organic ingredients that enhance your lifestyle and overall wellbeing. I love that they offer a variety of different products from plant based proteins, to their famous cacao packets, to wellness shots. So yes, I would say they're worth the price tag and that I highly recommend them to anyone interested in potentially improving their mental and physical wellbeing.
Where To Buy Four Sigmatic
Four Sigmatic products are currently available in premium grocery stores like Whole Foods, Erewhon, Sprouts, and if you're lucky enough to live in either Los Angeles or New York you can actually visit one of their "Shroom Rooms" to see their full range of products in person!
Of course, if you don't have any of those stores near you, you can also order from their website (and be sure to use code "BEAUTYANDCOLOUR" for 10% off of your first order!), you can find them in numerous online health and wellness shops, or you can order from Amazon.
Four Sigmatic Review: FAQ
Are Four Sigmatic Products Vegan?
Yes, all of their products are completely plant based and vegan! In addition, they're also gluten free and do not contain any gums or fillers.
Are Four Sigmatic Products Organic?
Yes, their products are certified USDA organic!
What Does Four Sigmatic Mean?
This refers to foods that are four sigmas, or four standard deviations, above your everyday typical food. This means that these products are some of the highest quality of their kind that you can buy.
Can You Return Products For A Refund?
So the brand offers a money back guarantee, meaning that if for any reason you don't like what you purchased, you can return it for a full refund!
Related Posts:
Reader Interactions