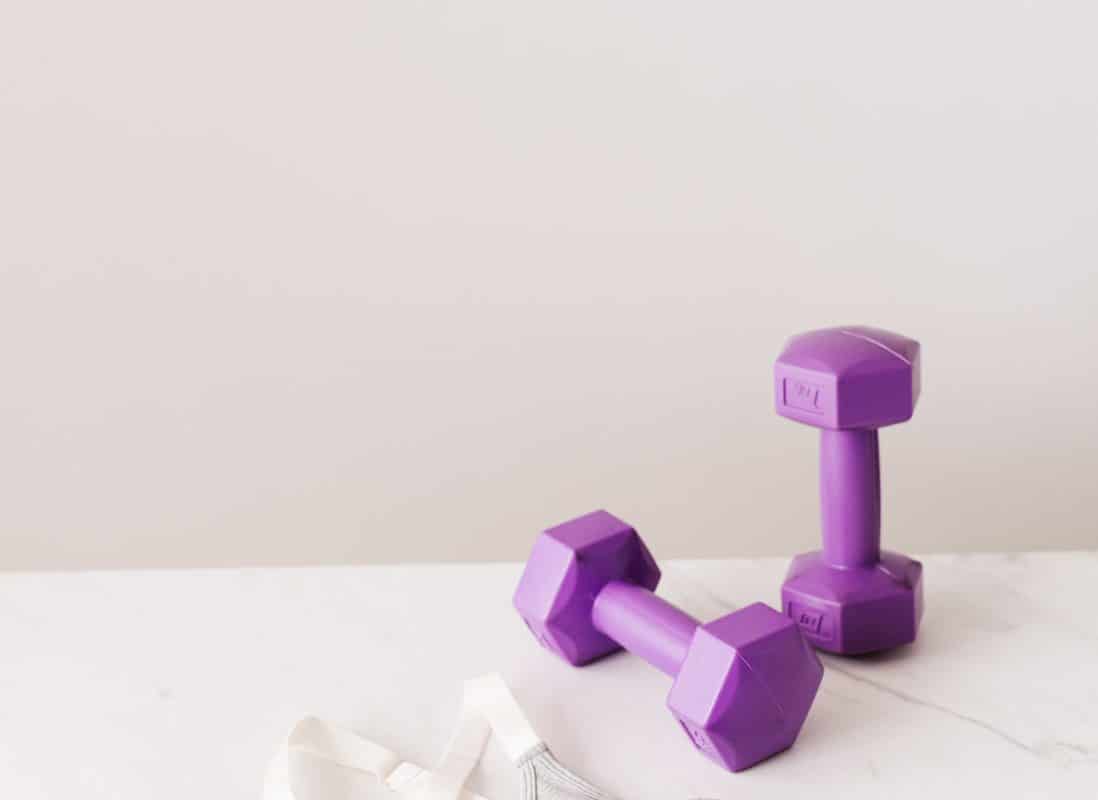 Working out at the gym is a lot of fun, but it may not be an option where you live at the moment. But just because your gym is closed, or you don't feel safe going, doesn't mean that you have to give up working out completely! In this list of effective but fun at home workouts for weight loss, there are a variety of low or no equipment required workouts that you can do pretty much anywhere.
These workouts will burn and will definitely get you sweating, and they are also easy to follow along with! And what's nice about at home workouts is that you can just do them whenever you feel motivated to do so, and the hassle of driving and having to deal with traffic and getting yourself to the gym is eliminated.
So below is the full list of 20+ of the best and most fun at home workouts for weight loss!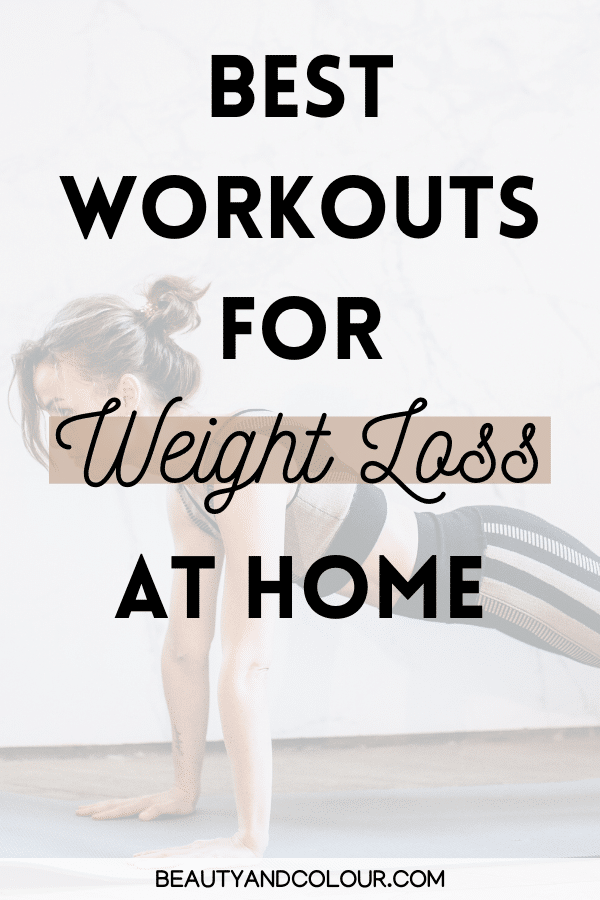 Fun + Effective At Home Workouts For Weight Loss:
PopSugar has such a good variety and a pretty big collection of at home workouts that are super easy to follow along with! Many of them require little to no equipment too.
I'm subscribed to their YouTube channel, which is where you can find all of their workout videos. They have a fitness section on their website as well that has a ton of helpful nutrition and fitness info you can check out to supplement any workouts you do!
Here's a list of some of the best workouts that I think PopSugar has that are targeted specifically for weight loss, check them out:
She built her YouTube channel up to over four million subscribers, and she's literally a one woman show. All of her workouts that I've ever tried have been really effective, and her videos are super motivational and inspiring!
She has a lot of beginner friendly workouts as well, so if you're just getting into a fitness routine or are not used to working out at home, her channel could be perfect for you. And, another bonus is that she has tons of short workouts that get right to the point and make you sweat!
MadFit is another inspiring one woman show/fitness YouTuber – she films all her videos of just herself doing the workouts, and she's even vegan which is so cool!
Her workouts are so fun because she has a lot that are synced to popular songs on the radio right now. She is also just so chill and makes working out seem like a walk in the park!
Blogilates
Blogilates is really well known, and for good reason. She posts such fun workouts and also does a lot of challenges where you're supposed to do a different workout every day to switch things up, so you're never bored!
She always has such a positive attitude, which I find helps motivate you through the workout. Try some of my favorite routines from her below:
Related Posts:
Thank you so much for checking out my choices for some of the best and most fun at home workouts for weight loss! Have you tried any of these workouts yet? Let me know in the comment section below, and if you liked this post you can always share it on Pinterest or follow me on Instagram for tons of similar content!
at home beauty beauty and colour fashion healthy lifestyle plant based quarantine vegan weight loss workout
Reader Interactions