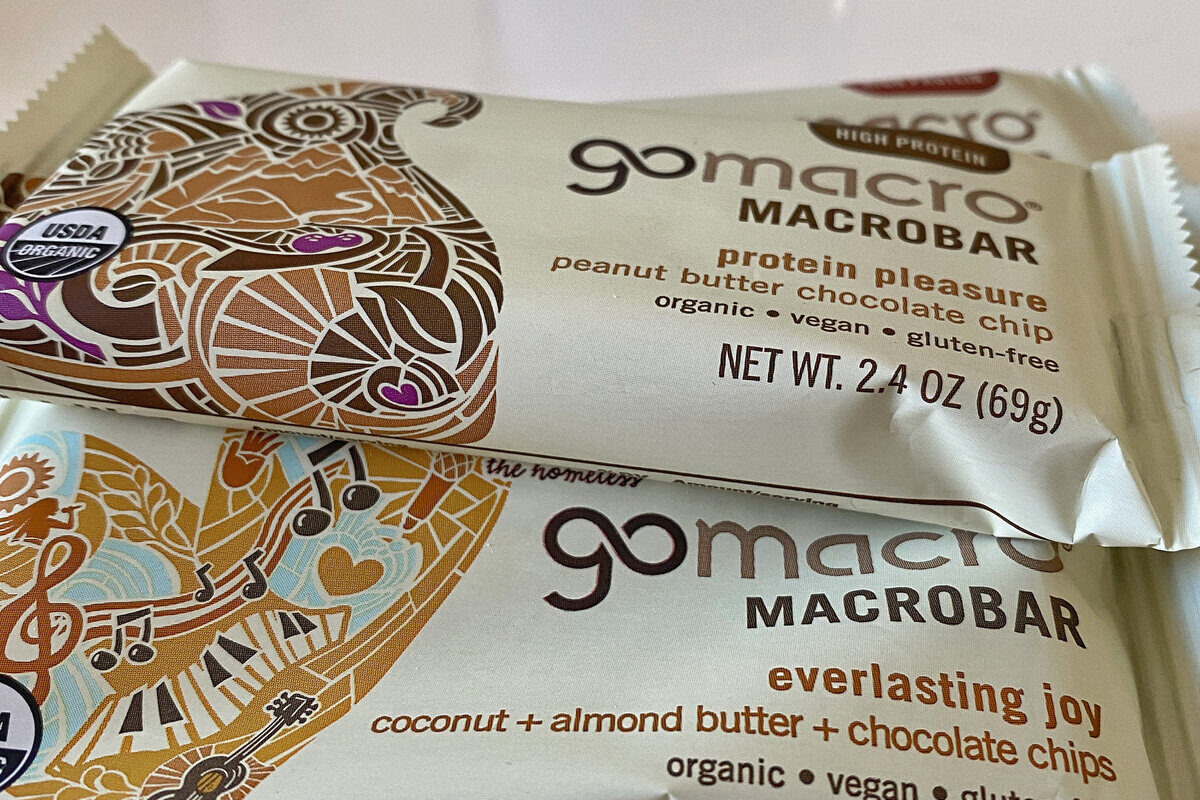 If you haven't tried GoMacro bars yet, you're definitely in for a treat because they are nutritious, organic, filled with protein, and super yummy! Today's post is going to be an in depth GoMacro bar review, including some information on the brand as well as where you can buy these plant based nutrition bars.
If you've been looking for a nutrition bar that has higher quality ingredients yet actually tastes good, then look no further because I feel like you're going to love this brand. Keep scrolling for my full, honest GoMacro bar review with a breakdown of some of the best flavors that I think you guys are going to love!
DISCLOSURE: THIS POST CONTAINS AFFILIATE LINKS, WHICH MEANS THAT I GET A COMMISSION IF YOU DECIDE TO MAKE A PURCHASE THROUGH THESE LINKS, AT NO ADDITIONAL COST TO YOU.
GoMacro Bar Review: About The Brand
GoMacro is a mother-daughter owned and operated brand that wholeheartedly stands behind a healthy and sustainable type of lifestyle. After one of the founders was diagnosed with breast cancer in 2003, she decided to fight it with a macrobiotic plant based diet. GoMacro was born in the kitchen of the family farm during her battle with cancer, and after beating it, she has now decided to promote the power of a balanced vegan diet by creating these delicious, high quality nutrition bars.
I feel like I have to point out in this GoMacro bar review that this is a business with a mission of promoting a healthy and balanced plant based lifestyle, and promoting a more sustainable way of living as well. I discovered this brand maybe about a year and a half ago, and I've been a huge fan ever since hearing about their mission and amazing initiatives!
One thing I absolutely love about GoMacro bars is that they don't have a weird aftertaste like some protein bars can tend to have, and I think that's because they contain very clean and healthy ingredients and have zero additives and preservatives. These bars are also great for vegans and others with certain dietary restrictions, as well as for people with allergies since they are dairy, gluten, and soy free.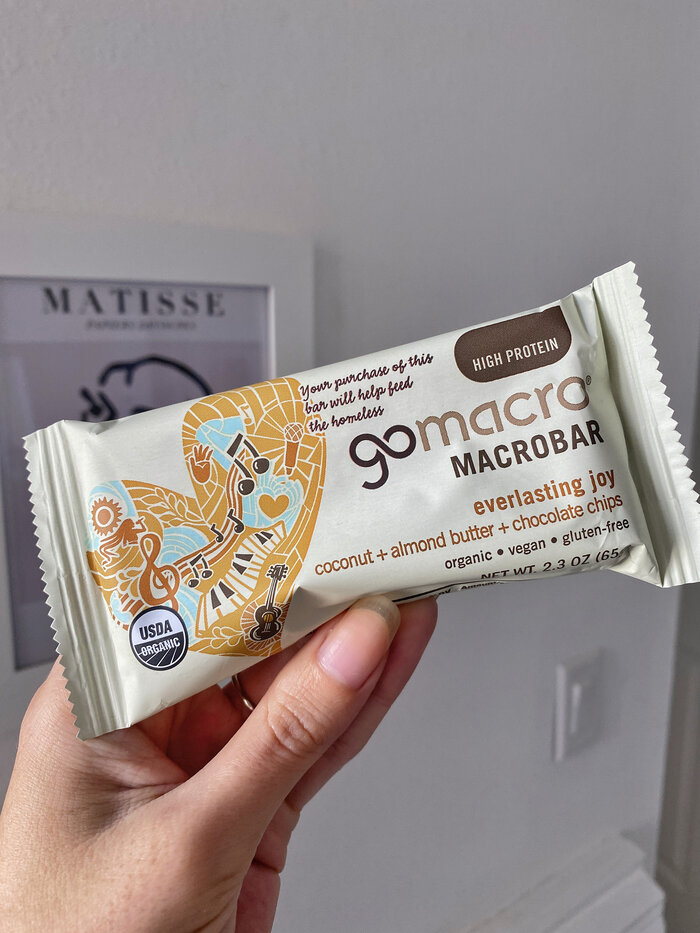 GoMacro Bar Review: Best Flavors
This bar is hands down one of my personal favorites! I love throwing one in my bag when I'm headed to a workout class or just going out for a couple of hours to hold me over until my next meal.
This one legitimately tastes like a chocolate bar, but with wholesome and nutritious ingredients instead of a ton of processed white sugar. I had to mention it in this GoMacro bar review as it's the one I find myself gravitating towards and buying the most of every time I go grocery shopping!
Coconut, Almond Butter and Chocolate Chip
This is another one of my favorites because I LOVE coconut, and especially combined with chocolate! The almond butter also makes this bar super creamy and chewy which I absolutely love. Try this one if you're a fan of coconut.
If you're feeling something different that's not chocolatey, this is a great option. The blueberry and cashew butter combination is super tasty, and the flavors just taste so fresh and authentic. This is one of my favorite GoMacro bars to have in the morning as part of my breakfast.
This is another delicious fruity flavor! I love that the ingredients are so fresh, and that really comes through with every bite. This one's got great reviews online (as all of these flavors do) so a ton of other people love the taste of it as well!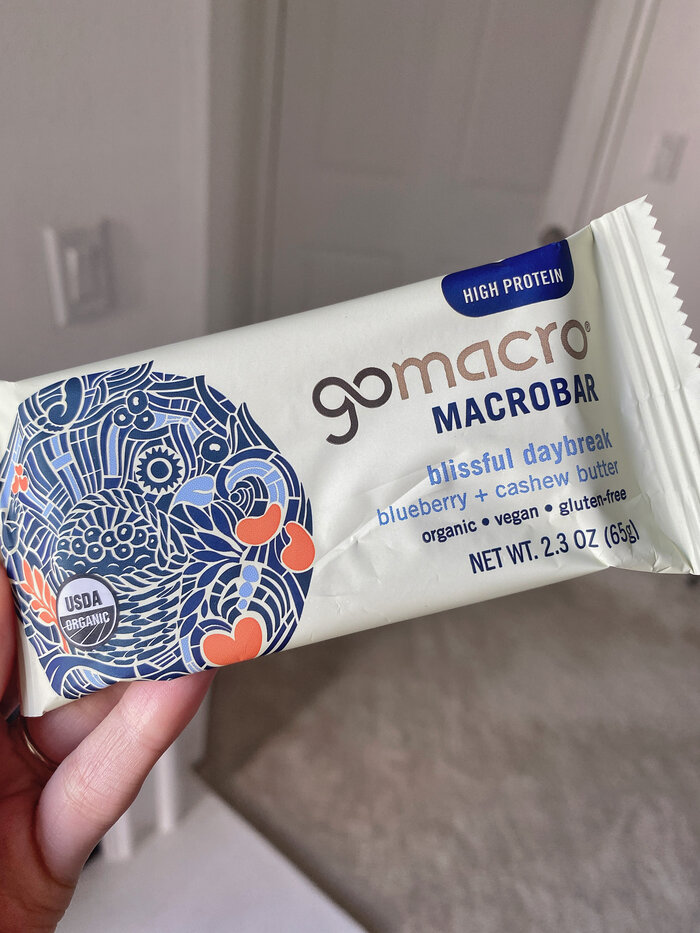 GoMacro Bar Review: Are These Bars Healthy?
As far as nutrition bars go, these bars are some of the healthiest out there. They are certified organic, gluten free, vegan, and non GMO, and in my opinion they contain better ingredients than other brands of nutrition bars in the category.
One thing to note in this honest GoMacro bar review is that these bars contain coconut sugar instead of refined white sugar, which is known to be a healthier and low glycemic alternative! There are also no chemical additives or preservatives in these bars, and you'll find up to 12 grams of clean plant protein in each one depending on which flavor you get.
So yes, by most standards these bars would be considered a clean and healthy snack! They even have a selection of low FODMAP flavors on their site for people with IBS, and these bars are diet friendly for a lot of different types of lifestyles and dietary restrictions.
GoMacro Bar Review: Pros and Cons
Here are some of the major pros of this brand that I think make GoMacro bars easily worth buying!
High Quality Ingredients – GoMacro bars are gluten free, dairy free and plant based, certified organic and non GMO, and are made from ingredients that are sourced from growers who utilize sustainable farming methods. You can really feel good about the ingredients used in their products and you can also buy their bars without having to read the labels with this information at hand.
Climate Pledge Friendly – The brand has earned Amazon's "climate pledge friendly" certification, meaning that they meet certain sustainability standards and are a company that is actively working toward creating a healthier planet!
Easy To Take With You Anywhere – These bars will fit in even the smallest bag and are just so convenient to take with you on the go for a quick boost of protein whenever you need it!
Kid Friendly – Not only does the brand make full size bars for adults, but they also make smaller ones specifically for kids that you can pack in your kid's lunch bag for school!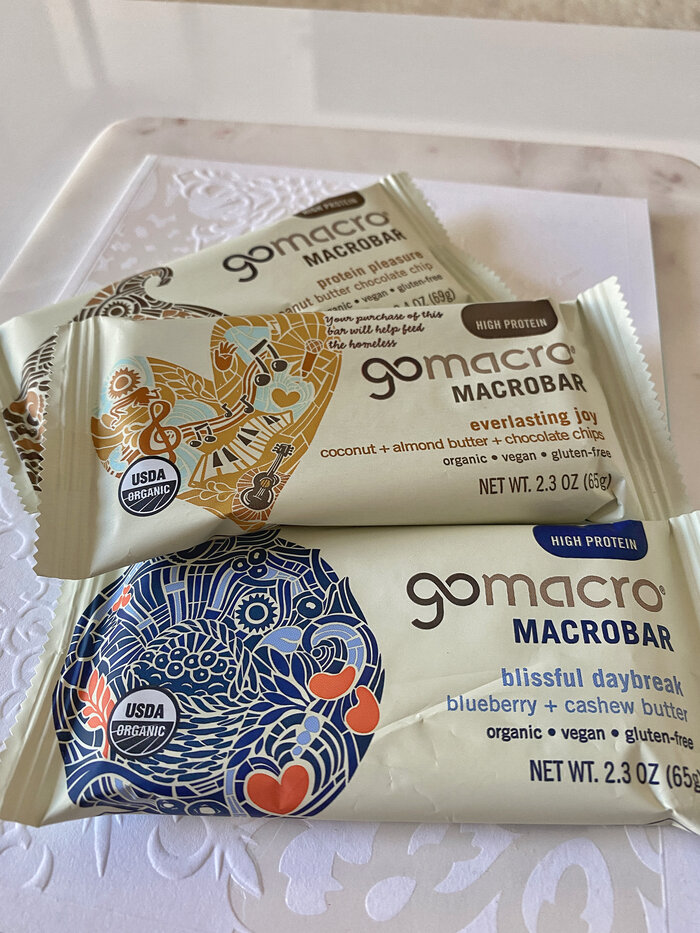 As always, I have to list the couple of cons of the brand so that you guys have the full picture and the most honest GoMacro bar review possible:
This is a premium product with a price point that reflects that; this is definitely not a 'cheap' snack
May be harder to find in stores in some areas, specifically if you live outside of a big city environment and don't have access to organic market type stores
GoMacro Bar Review: Where To Buy
You can find GoMacro bars in national chain stores like Whole Foods, Trader Joe's, and Target, you can shop them online through Amazon or through GoMacro's own website, and you can even find them in many local grocery and convenience stores as well.
I like buying them online because you are able to get a box of 12 or so bars and usually save a bit of money per bar, as opposed to just buying individual bars in the grocery store which can add up over time. I feel like I have to mention that as part of my honest GoMacro bar review because it is true that this product is priced more on the premium side. On the other hand though, if you're out for the day and you're just looking to grab a quick lunch or snack on the go, it's super convenient to pick up one or two bars at a time.
Related Posts: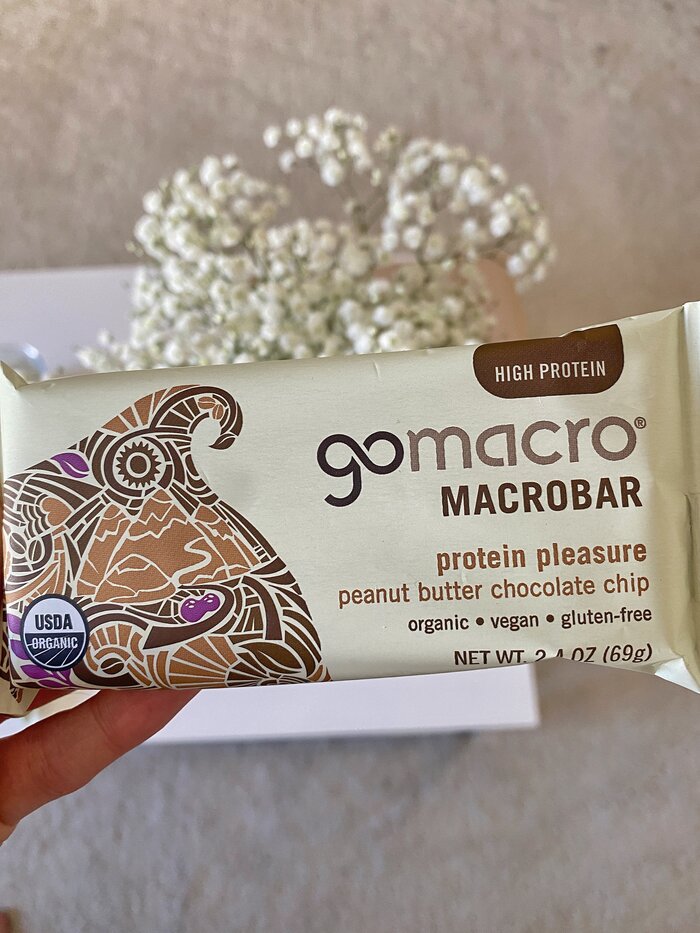 GoMacro Bar Review: Final Thoughts
These bars are some of my absolute favorite snacks to take with me on the go – whether I'm headed to the airport, the office, or just out for a couple of hours. The clean, organic ingredients make for a really authentic taste with zero weird protein flavors or chemical fillers! And, I just love the whole story behind how the brand came to be because I just think it's a super inspirational story that we can all learn from.
If you're in the market for a new protein bar that doesn't actually taste like a protein bar, you might want to check out a couple flavors of these delicious GoMacro bars! They're light yet still filling, flavorful, and full of high quality ingredients for you and your kids too.
Thank you for reading my honest GoMacro bar review! Have you ever heard of GoMacro bars or seen them in stores before, and if you have, have you tried any of their bars out yet? Let me know in the comments below – I'd love to hear what you guys think of these yummy plant based nutrition bars!
I'm looking forward to creating even more content that you guys are interested in, and am hoping to start posting anywhere from three to five times a week in the new year. I want to post about things that you guys are interested in, so keep in mind that you can always leave a comment on any one of my posts or you can drop me an email if you have any questions or requests for new content!
And finally, remember that you can always save this post to your Pinterest account if you liked it and want to come back to it again! Also, make sure to check out my Instagram for a ton of similar content if you're interested 🙂
Stay healthy and happy holidays babes! xo