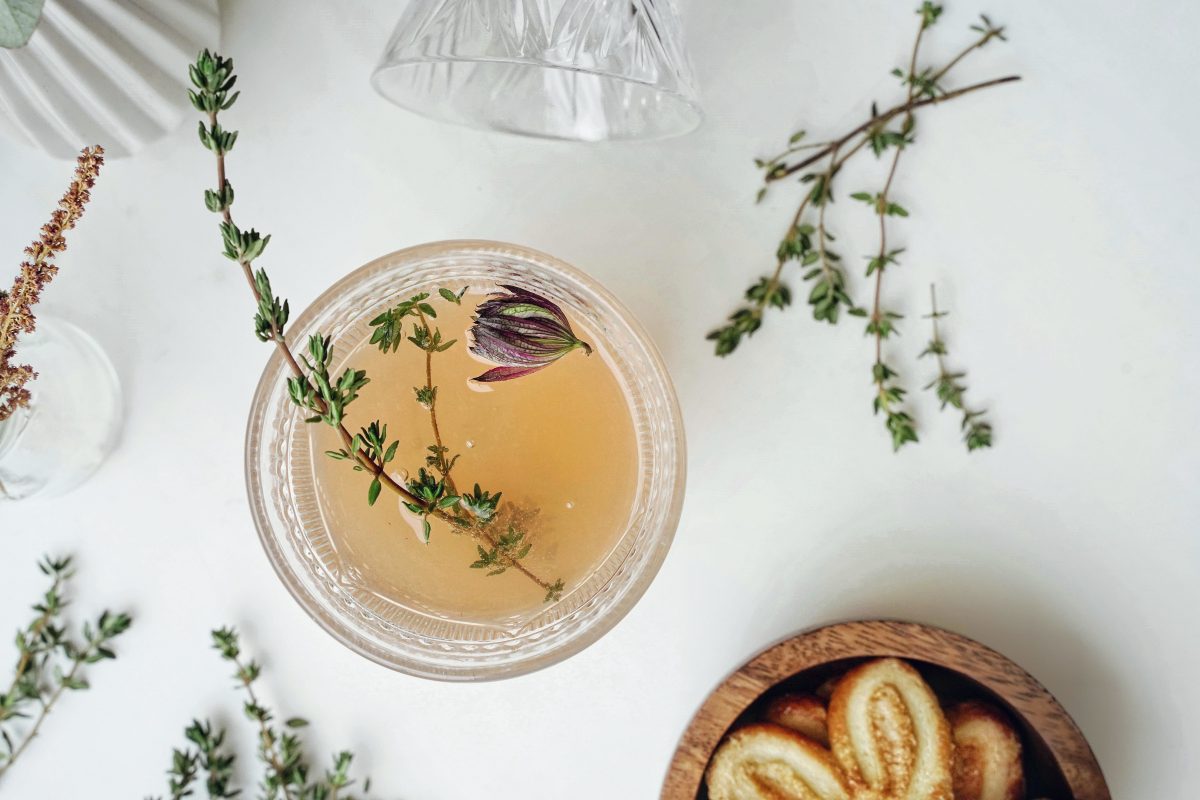 When life is busy and things are getting really hectic, the most important thing you can do is to stop for a minute to slow down and take care of yourself. In many cases this is easier said than done, so I have a few quick tips on how to de-stress that I follow that always really help me when it comes to relaxing and slowing down.
These are super easy things that anyone can do and they will help you significantly.
Here's to focusing more on wellness in 2020! Check out my tips on how to de-stress below.
DISCLOSURE: This post contains affiliate links, which means that I get a commission if you decide to make a purchase through these links, at no additional cost to you.
1. Work On Your Breathing
If you're feeling overwhelmed and stressed, stop for a second and breathe. Practice the technique of taking in a very long deep breath by inhaling and counting slowly to 10, then exhaling and doing the same count.
Do this a couple times and you're almost guaranteed to feel better! This is because taking deep breaths increases the supply of oxygen to your brain and just gets your system in better harmony overall.
2. Run A Scented Bath
One of my favorite things to do as part of a self care day is to run a hot bath with some of my favorite Lush products and just relax for 45 minutes.
You can even pick up one of those bath trays from Amazon (this one is the best that I've found!) to hold your phone, a candle, and a glass of wine or a book!
3. Take A Supplement
Yes, there are supplements in existence to help you relax and there are a ton of good ones out there! Many vitamins and minerals like magnesium, selenium, and tons more have properties in them to help improve brain function and help you sleep, so if you take a high quality supplement it can legitimately help you be more focused and get more things done, and also relax more which is the whole point of this post!
Shoutout to my friend Jen for telling me about these new de-stress vitamins that are the BEST I have found so far (the reviews for all of this brand's products are averaging about 4.8/5 stars across not just their own website but Target's as well). They're also completely vegan or I wouldn't be mentioning them here!
This same brand also has supplements to help you sleep, complexion ones, probiotic and beauty ones, AND a plant based collagen booster which is their signature and highest rated product of all.
Whole Foods also has the best supplement section and I could spend hours in that aisle alone just looking at everything they have!
Look for supplements with things like selenium, melatonin (for sleep), magnesium, and ashwagandha – all of these help with relaxation and making you feel more calm.
4. Spend Time Outside
Going outside for just 5-10 minutes can really boost your mood and help you feel more calm and relaxed. Just being out and not cooped up in an office or your apartment will make you feel more grounded and still.
If you can, you should even go for a short walk! You can do this during a break at work if work is what's making you feel stressed (which it is for most of us).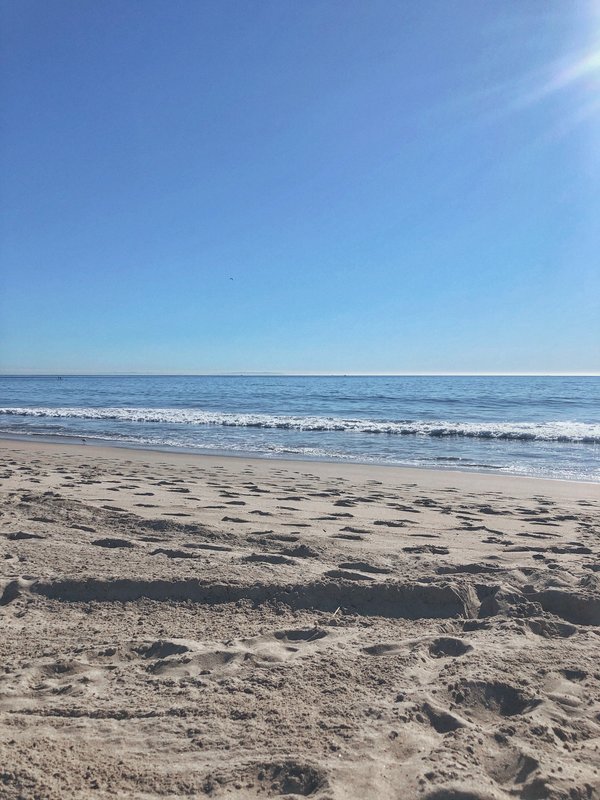 5. Eat A Healthy Meal
If you are feeling overwhelmed and trying to figure out how to de-stress, a good healthy meal filled with vegetables and plant based nutrients is always a good idea. You can check out what I eat in a full day of being vegan for some ideas on healthy meals that you can make right now!
Food is literally the fuel that your body needs to keep going, so make yourself a big healthy meal and sit down and eat it while being fully present and in the moment.
This means not being on your phone or watching TV while eating – just sit there and only focus on the food and how delicious it is. You'll also eat more slowly if you do this, which will help with maintaining a healthy weight!
6. Write Things Down
When I'm feeling overwhelmed, one of my favorite ways to get things together is by doing a brain dump. The concept of this is that you take a pen and piece of paper and write down every single thing that is floating around your head that needs to get done or that you want to focus on over the next month or so.
This is similar to a to do list, but it includes more than just that – you should also write out ideas you have for work or your business, interior decor ideas, dreams you want to start working on, etc!
Once you've done this you'll feel so much better because you'll have taken a bunch of scattered thoughts out of your head and transferred them to paper, where you won't have to think about them anymore and can see them right in front of you!
Related Posts:
Thank you for reading my best health and wellness tips on how to de-stress! Is there anything I missed that works well for you? Let me know in the comments below, and if you liked this post you can always share it on Pinterest! 🙂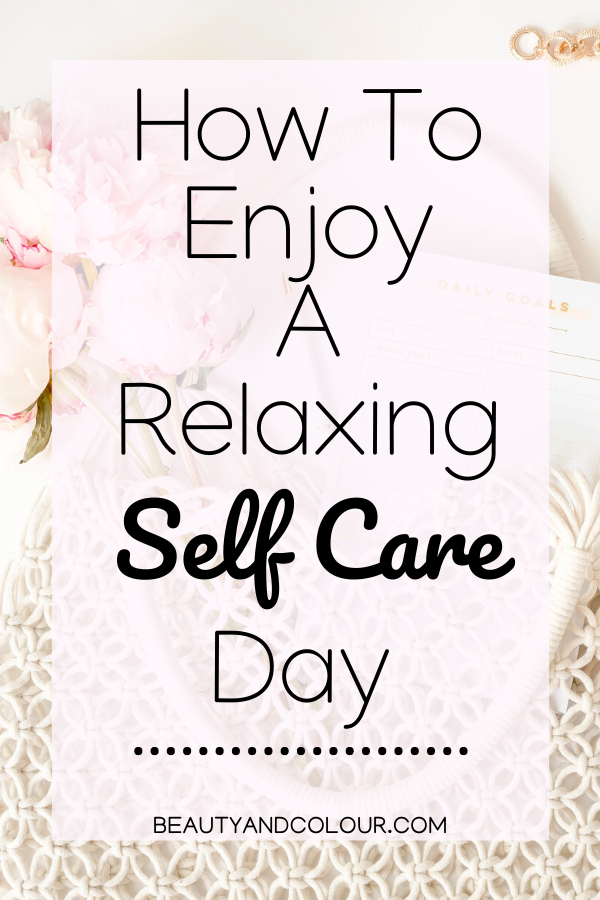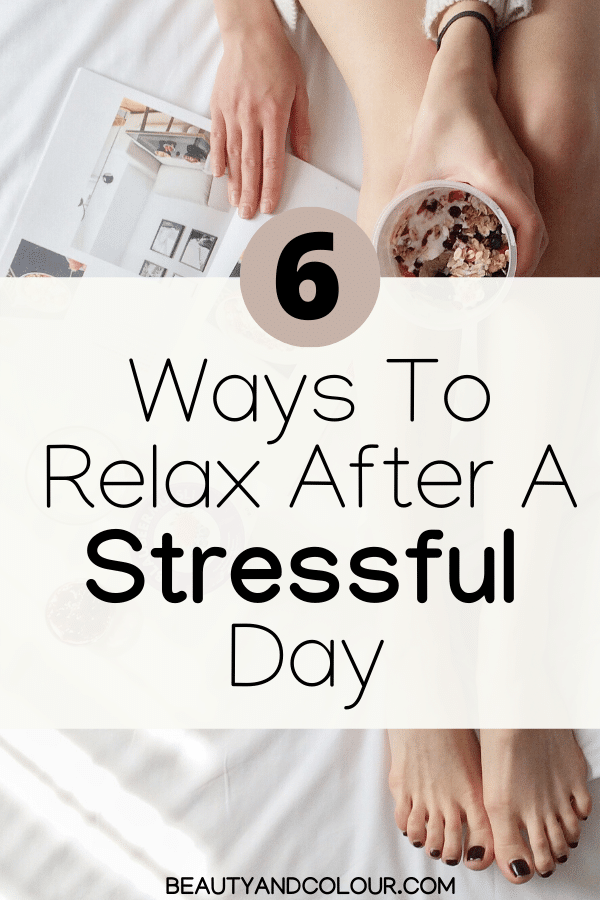 beauty and colour calm anxiety health and wellness how to destress relaxation veganism
Reader Interactions