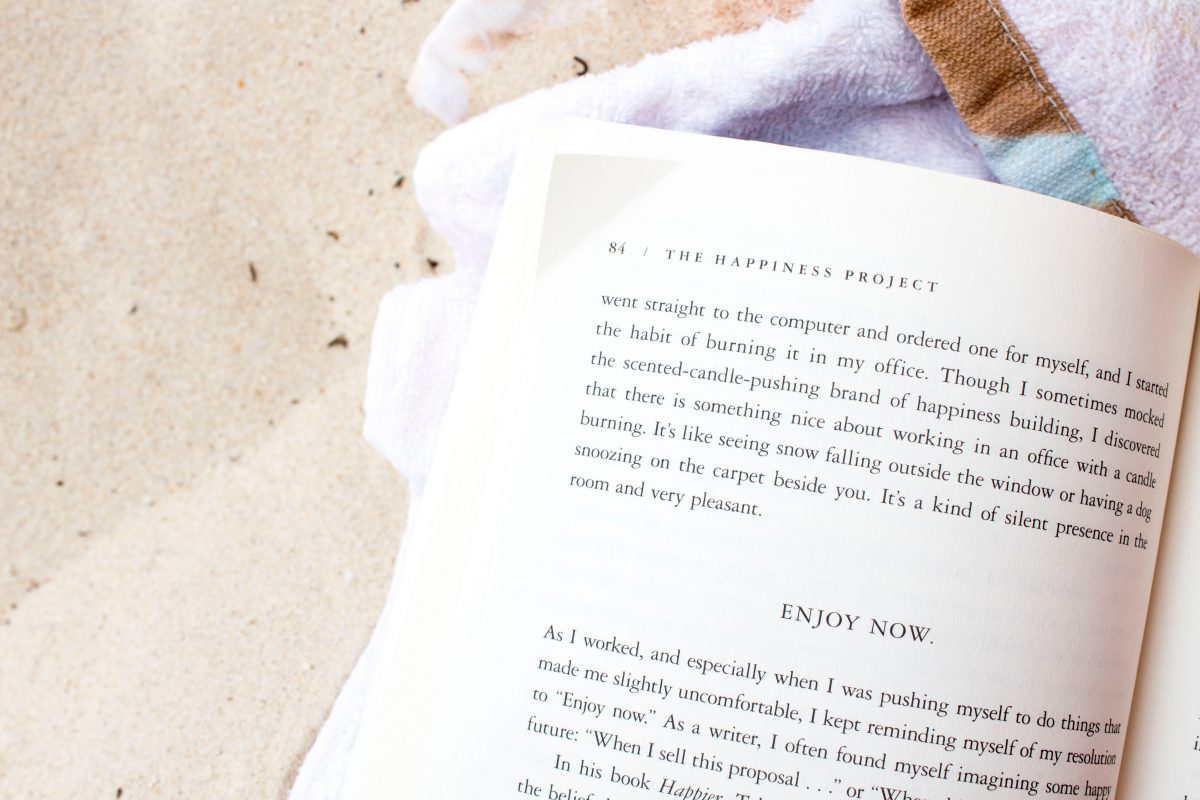 This summer is definitely looking a little bit different from previous summers, and that's okay – it just means that we are all going to have to be a little bit more cautious this year. I think it's still possible to have a great summer with your roommates or family while being smart, so today's post is going to be a list of healthy summer bucket list ideas that you can do safely and while keeping your distance from other people, but still having fun!
A lot of these are things that you can do even just while you're at home, and the rest can be done away from crowds of people so that you can still play it safe and keep your distance from others.
DISCLOSURE: THIS POST CONTAINS AFFILIATE LINKS, WHICH MEANS THAT I GET A COMMISSION IF YOU DECIDE TO MAKE A PURCHASE THROUGH THESE LINKS, AT NO ADDITIONAL COST TO YOU.
Keep scrolling for some fun and healthy summer bucket list ideas:
1. Try a new vegan recipe from Pinterest
2. Get up early to watch the sun rise
3. Spend a full day at the beach swimming, laying out in the sun (with sunscreen of course!), reading, and just relaxing
4. Work on reading a new book or two
5. Start taking a high quality multivitamin so you can get super healthy and lean
6. Try a new DIY project from Pinterest
7. Plant a few flowers or grow some vegetables
8. Try out a Thrive Market membership for healthy and organic groceries delivered right to your door (check out this link for up to $20 in free shopping credit)!
10. Have a vegan picnic with a bunch of fruits, chips and sandwiches
11. Go on a hike
12. Find a new favorite local business to support
13. Bake yummy vegan cookies
14. Learn a new skill
15. Look for a drive in movie theater in your area
16. Have a pool day (if you have access to one)
17. Learn more about going vegan – why you should do it, and what benefits it has for your health, animals, and the environment
18. Check out your local farmer's market for some healthy plant based food and organic fruits and vegetables
19. Take an online class to learn about a new subject safely
20. Rearrange a room in your house or apartment
21. Have a Zoom happy hour with a bunch of your friends
22. Have a movie day where you do nothing but just watch a bunch of your favorite movies
23. Make banana ice cream (it's such a delicious and light healthy snack for summer!)
24. Turn your phone off for a few hours and really live in the moment
25. Donate money to a charity
26. Watch fireworks from your house on the fourth!
27. Do something new with your hair for the summer
28. Have a picnic in your yard
30. Order an UberEats meal straight to your door and take the night off from cooking (use code "eats-bgmug" for a discount off your first order)
Because there is still a significant risk out there, we're all going to have to be a little more careful than what we're used to. That doesn't necessarily mean you have to stay cooped up inside 24/7, but it does mean that everyone just needs to be more mindful.
Here are some tips I have on how to stay healthy and safe while still doing fun things from this summer bucket list:
Always Wear A Mask When You're Out
Why? Because it will protect not only yourself, but those around you that you're coming into contact with whenever you need to go out. You can never tell for sure who has a weakened immune system, and you also can't be sure that you yourself haven't gotten sick since symptoms can sometimes take up to 14 days to show. You would want other people to look out for and protect your parents and grandparents right? We should all do our part to stop the spread, because the uncertainty is too high and this disease is dangerous.
Keep Your Distance
If you need to go out, it's still a smart idea to stay further than six feet away from others. This measure, combined with wearing a mask, can significantly reduce the spread of sickness and will help ensure that society goes back to somewhat normal much more quickly.
Spend Time In Less Populated Areas
If you're going to do a road trip or any traveling this summer, it's best to head into more remote areas that have way less people around. For example, I live in LA where we have a lot of people and overcrowding, so if I were to do a road trip this summer I would probably want to drive up the coast to an area like Big Sur or Santa Cruz that has way less people. That way I would still of course be able to enjoy the scenery and many of the things that people go on road trips for, but with way less risk.
Try To Limit Your Trips
If you're like me, you might have a roster of literally 4-5 different grocery stores that you shop at haha! I have a ton because each one sells something that I love that I can ONLY get at that specific store, so pre isolation I would stop off at three different stores in one day to get everything I needed.
Now, that is obviously not super feasible, so my advice would be to try and get everything you need in one trip to one place. Limit your exposure by shopping online for supplies you need, or places like Target are so great because you can get some grocery stuff and snacks there, and you can also get home decor stuff, gardening stuff, and more. So if you want to try a bunch of things from this healthy summer bucket list then I would definitely recommend going to a one stop type of place to get everything you need!
Use Your Best Judgement
Of course none of us are perfect, but I think it's fair if we all just use our best judgement and try to do well for ourselves and our families, and also look out for other people. Life is hard enough, and the world is definitely in need of some more kindness and empathy.
If we all just think about helping each other out a little bit more and following health recommendations, then we should be able to get through this as a society and come out better on the other side!
And, just enjoy your summer and have fun with some of these healthy summer bucket list ideas!
Related Posts:
Thank you so much for checking out my ultimate healthy summer bucket list ideas! Is there anything you're planning to do that I didn't include in this list? Let me know in the comment section below, and if you liked this post you can always share it on Pinterest or follow me on Instagram for tons of similar content 🙂 I hope you guys all have an amazing summer! Take care and stay healthy xx
beauty beauty and colour blogger fashion healthy lifestyle los angeles plant based summer vegan
Reader Interactions