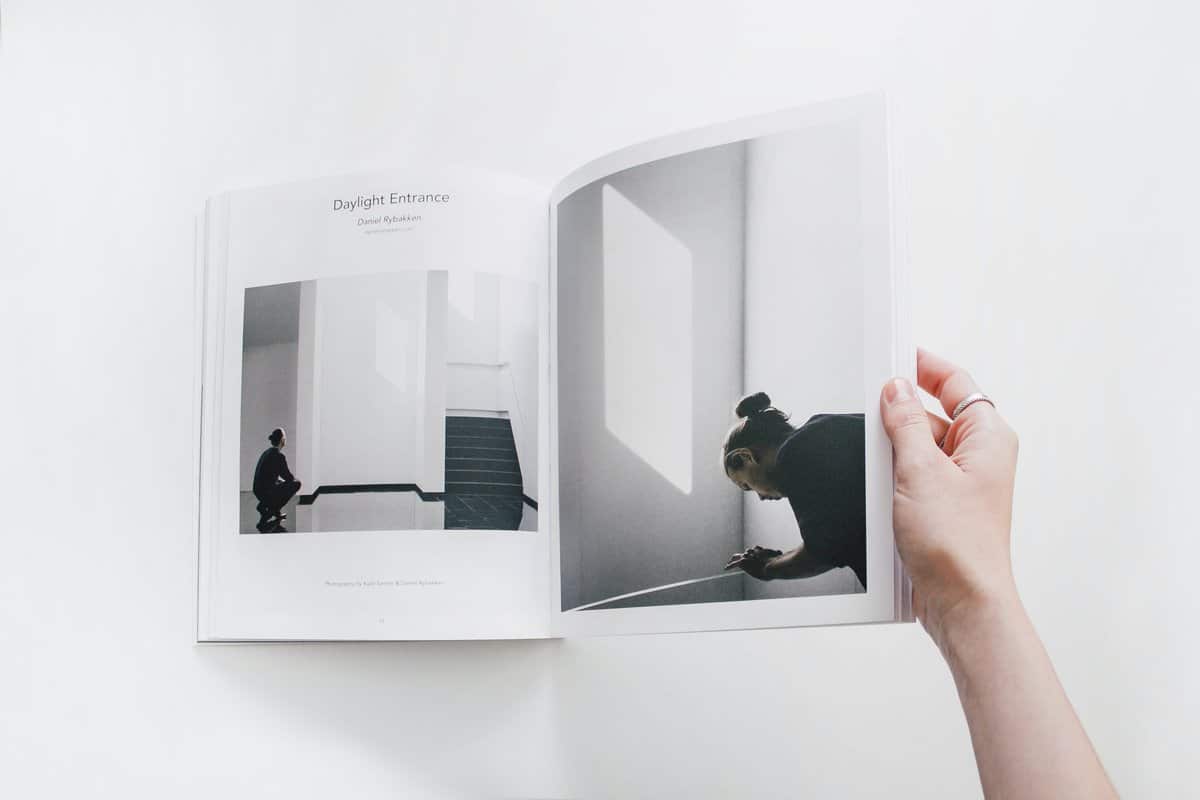 Living in the moment and being more mindful are common struggles that so many of us face, especially in the age of technology when we're all constantly on our phones instead of focusing on what is right in front of us! These tips on how you can be more mindful should help improve your focus and help you become more aware of the things that are going on around you, so you can stop feeling like life is flying right by you.
A lack of mindfulness has become a big problem in society in 2020 with all of the social media apps that are so popular right now. You can spend hours just mindlessly scrolling through your phone and then not even know where all of that time just went! And what's not good about that is that you're spending that time focusing on other people and what they're doing, instead of focusing on your own life. Practicing mindfulness will help you focus more on yourself and on the good in your life!
This is why it's a really good thing to learn how to be more mindful, and I think we all could work a little bit on doing so! Keep scrolling for some easy mindfulness tips that you can start incorporating into your everyday life right away.
DISCLOSURE: THIS POST CONTAINS AFFILIATE LINKS, WHICH MEANS THAT I GET A COMMISSION IF YOU DECIDE TO MAKE A PURCHASE THROUGH THESE LINKS, AT NO ADDITIONAL COST TO YOU.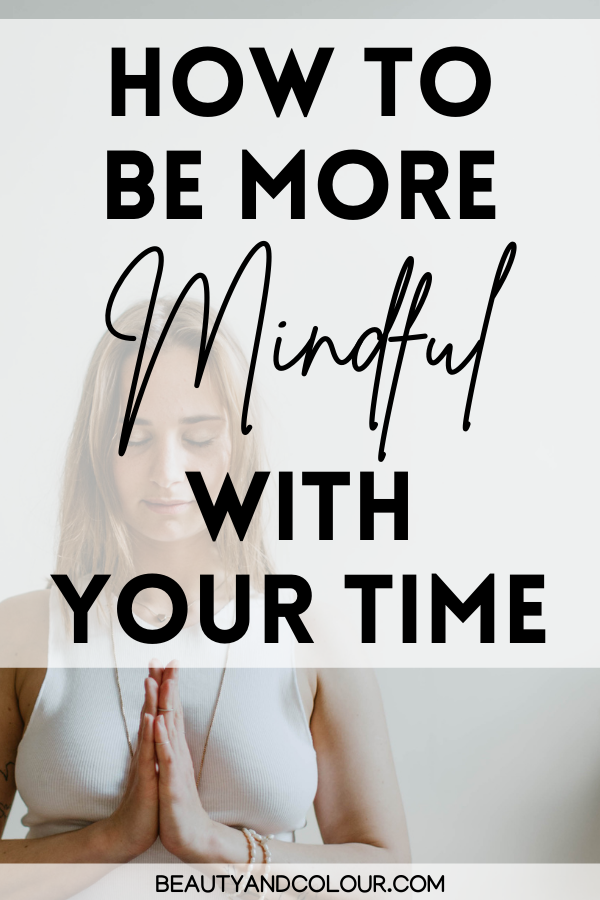 How To Be More Mindful
First of all, what exactly does it mean to be "mindful?" Mindfulness is defined as being aware, conscious and attentive of and to what's going on around you. It can be really difficult to be mindful these days with so many distractions out there, so here are a few tips on how you can be more mindful in your everyday life:
Delete Non Essential Apps From Your Phone
Things like game apps and some social media sites can be a huge drain of your time and even energy. Removing them from your phone altogether will help you avoid the temptation of opening them up whenever you're in a situation where you feel like you want to be more mindful but are just struggling with too many distractions.
Go through your phone and delete everything that you don't actually really need and use regularly for legitimate purposes, like banking apps and apps that you genuinely use to keep in touch with people (this will be different for everyone).
Take Up Journalling
Writing in a journal is something super easy you can do to be more mindful, and it's so great because you are literally sitting there writing about what happened during your day and focusing and reflecting on only that, without any other distractions around you.
This journal is so cute and hilarious too! It has inspirational prompts and funny jokes that will get you in a super positive headspace. This journal is just a classic lined one that comes in gorgeous colors that will motivate you to actually use it.
Spend Less Time On Your Phone
Going along with the above point of deleting non essential apps, another way to be more mindful is to just spend less time on your phone in general. When you're looking at a tiny screen and everything that comes along with it, you miss out on things that are going on around you.
So make it a point to put your phone down once in a while, and you'll notice so much more of what's happening in the present!
Go For Walks Outside
Going for a walk (especially without your phone) will refresh you and bring you back to the present moment. You'll be outside and enjoying the fresh air, which actually does really great things for your mental health and wellbeing!
Declutter Your Space
It really is true what they say about a cluttered space being equal to a cluttered mind. Especially these days when many of us are confined to our homes for our jobs, you want to really make sure that your house or apartment is super tidy and that everything has a place. Check out my list of easy things you can declutter right now to get some ideas on how to get started clearing out your space!
When we are surrounded by too much clutter, our minds become jumbled. Focus on creating a serene, peaceful, and clutter free home so you can be more mindful and in the moment, and not so preoccupied with all the junk around you!
I love this organizer that can be used for makeup and skincare products or just small odds and ends from around your place! It's amazing quality and holds quite a bit for the size and price.
Eat Your Meals Slowly
Sit down and eat your food slowly, and really enjoy the taste of it instead of just rushing through the meal to get it over with! This will also help with your digestion and could even help you feel more full and satiated.
Live More Slowly
When we jam pack our schedules so that they're overflowing, we are basically just rushing through life without a second to ourselves to ever stop and gather our thoughts or check in with how we're feeling. I think that's the silver lining of this current 2020 situation – it's taught us that we need to slow down in order to stop and smell the roses!
So if you're feeling overwhelmed, then that's a sign that you need to cancel one or two commitments or start saying no to people more often. Prioritize yourself so that you can be a better version of you in order to love and support the people that you care about!
Here's a list of quick mindfulness exercises you can practice every day to be more in the moment:
Practice meditation for at least 10 minutes once a day, preferably when you first wake up or right before you go to sleep

Avoid scrolling on your phone when you first wake up. It's always tempting to grab your phone (especially if you also use your phone as an alarm) and start looking at emails and social media first thing, but this will bring you out of the moment and take away that peaceful time you have to yourself first thing in the morning – because next thing you know, you've been scrolling for half an hour and now you're running late and have to start rushing. Instead, focus on waking yourself up – open up your blinds to let the morning light in, and take some time to do your skincare and oral care

Make sure you are getting at least 8 hours of sleep every night

Set out and start off your day with the intention that you are going to be present today, and remind yourself of that throughout the day. Catch yourself whenever you are out of the moment or thinking about something unrelated to your current situation

Write down one or two things you're grateful for each day, so that you can remember and internalize those things really well

Avoid multitasking, since this just divides your attention even further. Focus on one thing at a time and you should notice an increase in your productivity too!
Related Posts:
Thank you so much for checking out these easy tips on how to be more mindful every day! Hopefully this was helpful to you in some way, and if it was, you can always share it on Pinterest! You can also follow me on Instagram for tons of similar content 🙂
beauty beauty and colour fashion healthy lifestyle mindful plant based self care tips vegan
Reader Interactions