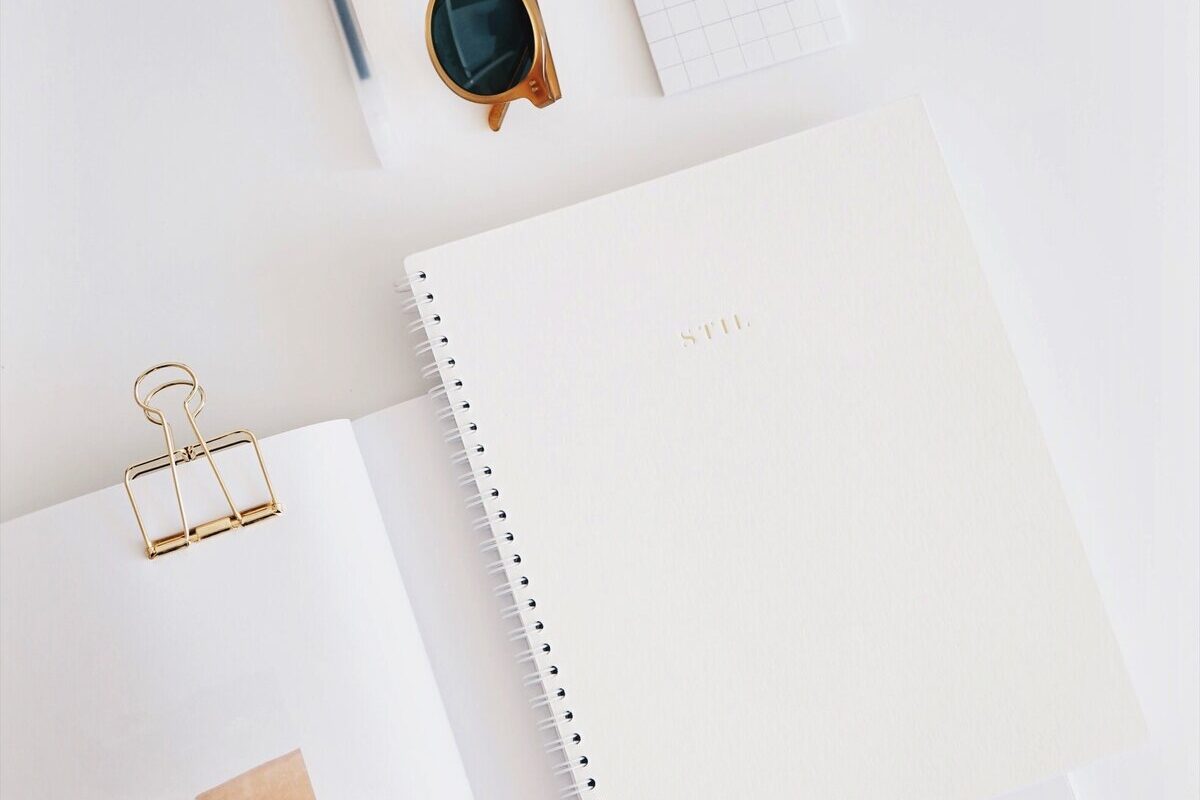 Staying organized can be challenging, and when you're not fully organized you can start to feel a little like your life is out of control. There are constant distractions in life that can make it hard to be organized, so today I have a few tips on how to be more organized that can hopefully help you get a better handle on everything in your life!
These are all really easy things that you can do to make your life easier and alleviate some stress as well. Keep reading for my easy tips on how to be more organized!
DISCLOSURE: THIS POST CONTAINS AFFILIATE LINKS, WHICH MEANS THAT I GET A COMMISSION IF YOU DECIDE TO MAKE A PURCHASE THROUGH THESE LINKS, AT NO ADDITIONAL COST TO YOU.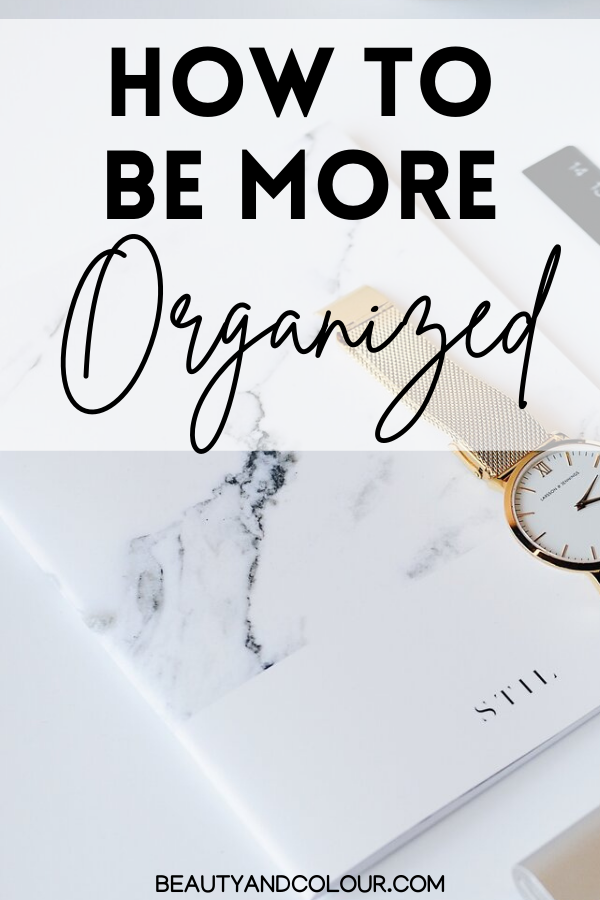 Keep A Notebook (Or A Couple Of Them)
As millennials or gen Zers, we tend to want to keep everything in our phones or on our iPads. But writing things down is actually better for retention, and just the practice of writing itself gives you a better sense of what you have going on and what you need to be doing.
Plus, it's better to have less blue light from devices and screens in your life because it can really damage your eyesight over time as well as cause headaches! I'm a huge fan of this notebook that is so amazing because it's completely reusable – you can literally wipe the writing off of its pages with the pen that it comes with! It comes in a bunch of different colors too. Find the links to all of my other recommended products by clicking below 🙂
Clean Out Your Purse Daily
Things accumulate every single day in your bag, like receipts, wrappers, papers you don't need to keep, and all kinds of random items that really don't need to be in there. Cleaning out your bag once a day, every day, is a great way to keep on top of that area of your life and make sure that you're not carrying around a bunch of clutter that is distracting and unnecessary.
This can also help alleviate stress and awkward moments since you'll know exactly where everything is and won't be fishing around in your bag trying to find your credit card when you're paying fo something!
Make Deadlines For Yourself (And Stick To Them)
In this weird time when a lot of us are still working from home, the days can all start to blend together and you lose track of time. By setting deadlines for yourself, you're creating a system where you're holding yourself accountable and are going to be more motivated to get things done.
When you're getting things done in a timely way, you're naturally going to be more organized because your focus won't be split by thinking about the million things that you need to do since you're already getting them done!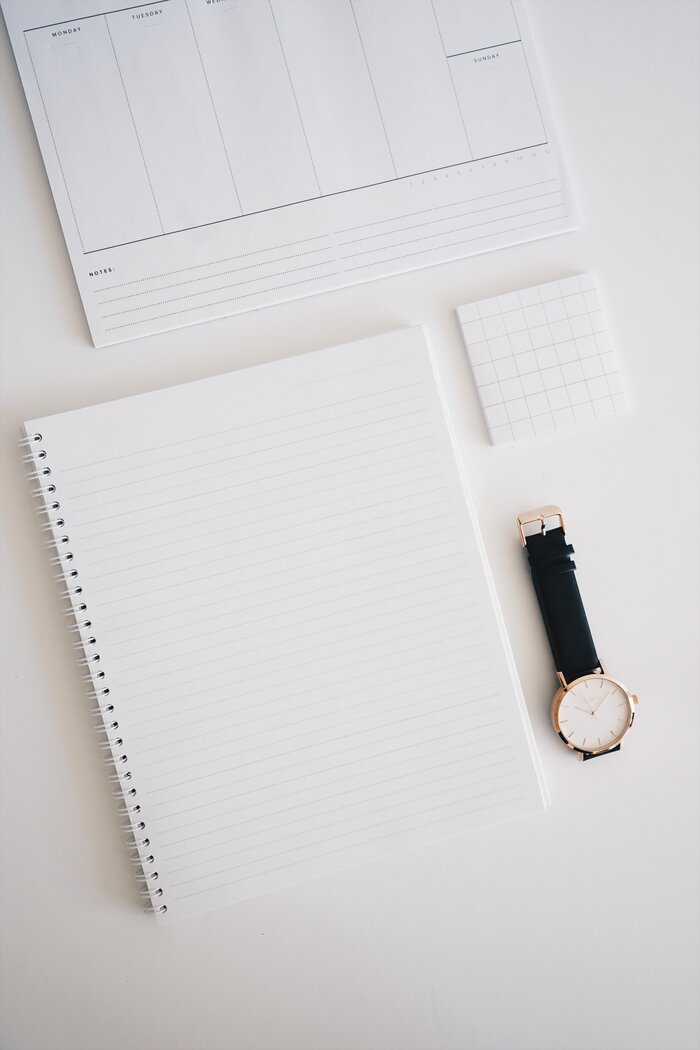 Do A Digital Declutter
Emails and files that are piling up on your phone or computer are a really underrated source of stress and chaos. Spend some time and go through your emails, Word documents, apps, etc, and delete anything that you no longer need in your life. When you're done, notice how much lighter you're feeling after!
Follow The One In, One Out Rule
This one helps so much in terms of closet organization and making sure your apartment or house doesn't get too cluttered. Whenever you're shopping for things like clothes or shoes, try to give away or donate one thing for every item that you buy. That way, you're keeping the amount of stuff you have relatively even and you're not overwhelming yourself by shopping too much!
Related Posts:
Thank you so much for checking out my easy tips on how to be more organized! I hope this was helpful for you guys, and you can use these tips to start getting your life more together and . If you liked this post, you can always share it on Pinterest, and be sure to check out my Instagram feed for tons of similar content!

beauty beauty and colour fashion healthy lifestyle organization plant based productivity self care vegan wellness
Reader Interactions