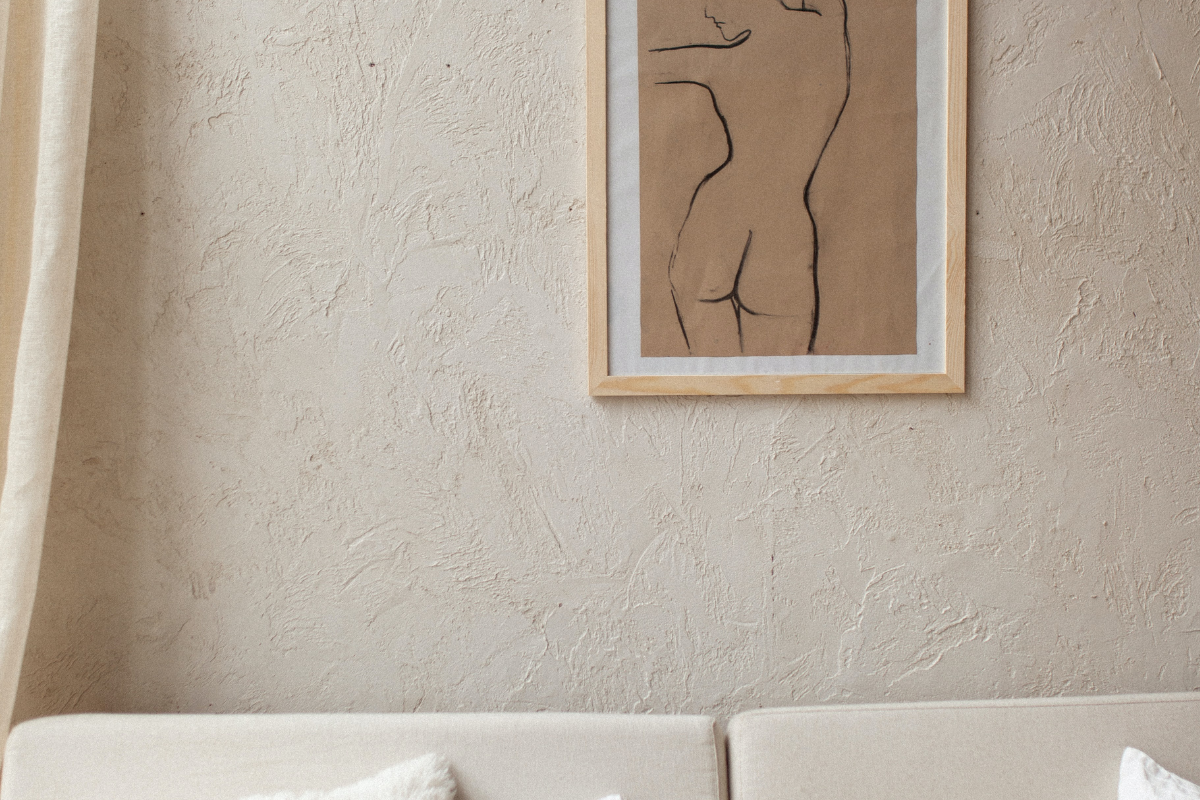 In this busy world, self care is becoming more and more important, but it can be challenging to actually make the time to show up for ourselves and to put in the effort consistently. So, today I'll be talking about how to create a mindful morning routine, what exactly mindfulness means, and a few reasons why you should have a morning routine in the first place!
So many successful people say that if you build and stick to a solid routine each morning, you'll be more likely to achieve your goals and dreams because you're creating healthy habits that will transfer over to other areas of your life. Many of the world's most successful people have a routine that they stick to consistently to start off every single one of their days.
Here are my best tips on how to create a mindful morning routine and why you should!
DISCLOSURE: THIS POST CONTAINS AFFILIATE LINKS, WHICH MEANS THAT I GET A COMMISSION IF YOU DECIDE TO MAKE A PURCHASE THROUGH THESE LINKS, AT NO ADDITIONAL COST TO YOU.
Best Mindfulness Products:
What Is Mindfulness?
Mindfulness can be defined as a state where you are fully aware, conscious, and focused on the present moment. It involves limiting distractions and clutter around you so that you can better focus on your own thoughts and on what is going on in front of you.
Living mindfully is the best way to fully experience life and be mentally present for all of its amazing moments. Constantly being on your phone or just not paying attention or living in the moment are what cause us to miss important things and experiences in life, so keep reading to find out why you should create a mindful morning routine!
What Are The Benefits Of A Mindful Morning Routine?
There are tons of benefits to having and sticking to a mindful morning routine. Here are a few of my favorites:
– Increased productivity
– Better focus and concentration throughout the day
– Less stress and a feeling of being more in control of your life and your schedule

Tips On Creating A Mindful Morning Routine
There are a few steps that you should start doing so that you can build a solid foundation for your morning routine. Doing these things consistently will increase the likelihood that you'll keep up with your routine every day and make it an essential part of starting your day off right!
1. Get A Restful Sleep
The power of a high quality 8+ hour sleep is underestimated sometimes, but this is really the starting point that you should focus on perfecting first and foremost. If you get a good night's sleep, you're going to be way more likely to want to take the best care of yourself the following day when you wake up, whereas if you get a bad sleep you're going to be super low energy and sluggish throughout the entire next day!
To get the best possible sleep:
Don't do high engagement activities after 8 pm – that means no doing difficult or stressful tasks like work, reading anything detailed or complicated, watching a show where you have to pay super close attention to the plot, etc

Stop looking at electronics at least 45 minutes before bed, but ideally an hour

Listen to ASMR or some other calming sound about 30 minutes before you go to bed
2. Make Yourself A Priority
These days it can be really challenging to put yourself first when so many people are pulling us in different directions and the demands on our time keep increasing. That's why it's so important to actively think about ways you can prioritize yourself, so that you can make sure you're emotionally and mentally taken care of and in the right head space to be able to also take care of others!
When you learn how to put yourself first, it becomes so much easier to create a mindful morning routine that you actually stick to. Self care then becomes a healthy habit that you just do automatically, without having to think about it or push yourself.
Here are my favorite mindful ways to make myself a priority:
Wait one hour after you wake up before checking emails or social media – this is your time to get grounded, set your intentions for the day and focus on your own needs first

Whatever you do, don't skip breakfast – this is the most important meal of the day when your metabolism is working its fastest and when you want to fuel yourself for the day, so make sure you have enough time to make yourself a high protein and clean, healthy meal to start your day off right

Get an early workout in – working out first thing in the morning will give you an energy boost for the day ahead, make you feel more alert and awake, and set the tone for a successful day

Read motivational books – there are so many good books out there that inspire me and make me want to work on becoming the best version of myself! I try to do at least 30 minutes of reading every day before 11 am as part of my morning routine, and then more reading if I can later on in the day
3. Create A Calming Environment
Having a peaceful and relaxing atmosphere is so important for mindfulness because typically when you have a calm space you are more likely to also have a calm mind.
For me, having a calm space means lots of natural light (there are lamps you can get to create this effect if your space doesn't get a lot of natural light coming in), a bright, white and airy interior, a minimalistic design with little to no clutter, and no TV or distractions playing in the background.
For you, it could be something completely different, but whatever it is, do whatever you can to envision it (maybe make a Pinterest board for inspiration?) and then bring it to life in your home.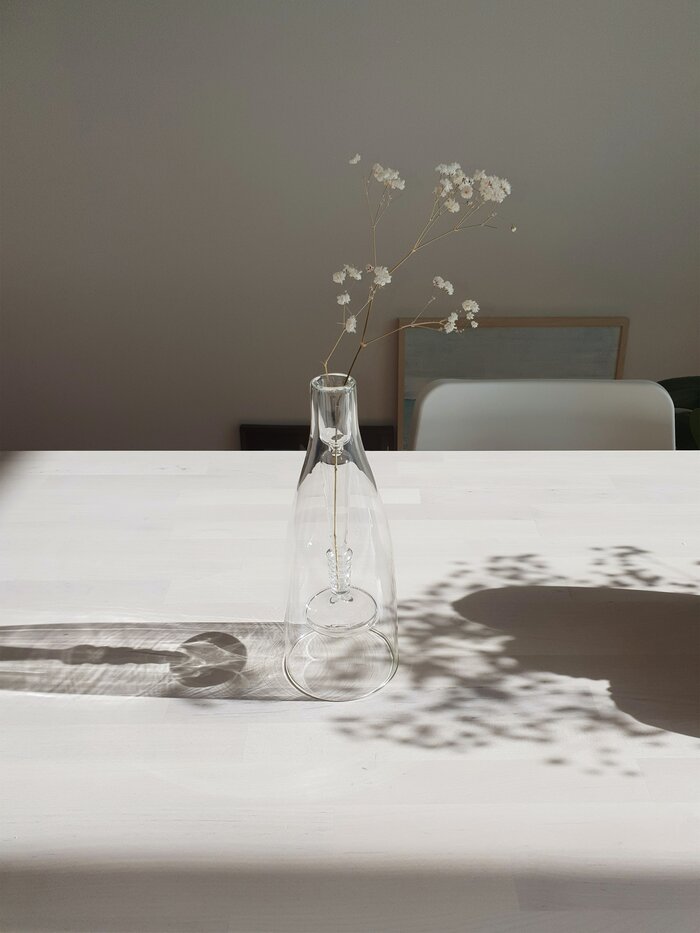 4. Eat Mindfully
I would define the concept of eating mindfully in a couple of different ways. First, I think mindful eating means eating slowly and actually paying attention to and enjoying the flavors and taste of the food, as opposed to getting a meal in as quickly as possible and then running out the door.
Second, mindful eating means eating as clean and as plant based as possible. Dairy and eggs are surprisingly very common allergens that so many people are allergic to and don't even know it. You might even be having issues with your skin or digestion because of one of these two things and not be aware of what's causing it! The more allergens you can remove from your diet the better. Check out my What I Eat In A Das As A Vegan post for some meal ideas!
When you start to eat mindfully and really enjoy your meals, you'll feel better both mentally and physically. It will become easier to digest your food and you should start to notice less bloating and fewer stomach issues as well.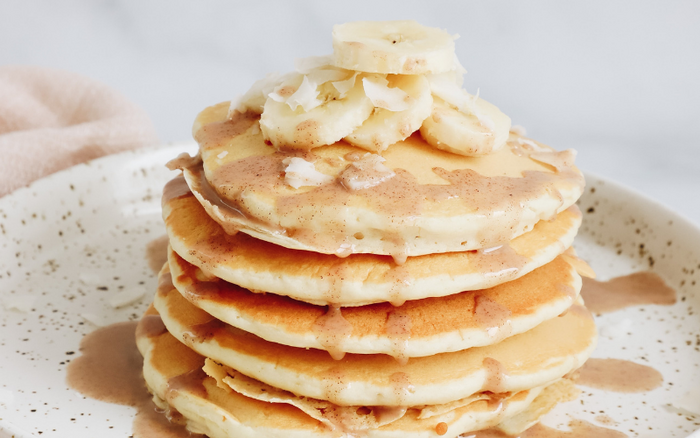 Example: My Mindful Morning Routine
8:00 am: Wake up, brush teeth and do morning skincare routine
8:30 am: Do a 30 minute yoga practice
9:00 am: Make something super nutritious and of course plant based for breakfast
9:40 am: Write out a to do list for the day, along with a couple things that I'm grateful for
10:00 am: Half an hour of reading motivational or educational material
10:30 am: Get started on the day's work feeling energized and focused!
*while I'm doing all of this, I'm also drinking as much water as I can at the same time
And that's it!
Related Posts:
Thank you so much for checking out my tips on how to create a mindful morning routine! Do you have a morning routine that you stick to most days, or are you in the process of trying to create one now? Let me know in the comment section below, and if there are any mindfulness tips you have for me definitely leave those as well!
As always, if you liked this post feel free to share it on Pinterest, and go check out my Instagram feed if you're interested in seeing lots of similar content 🙂
I hope you guys are all staying healthy and safe, and talk soon xx

Reader Interactions