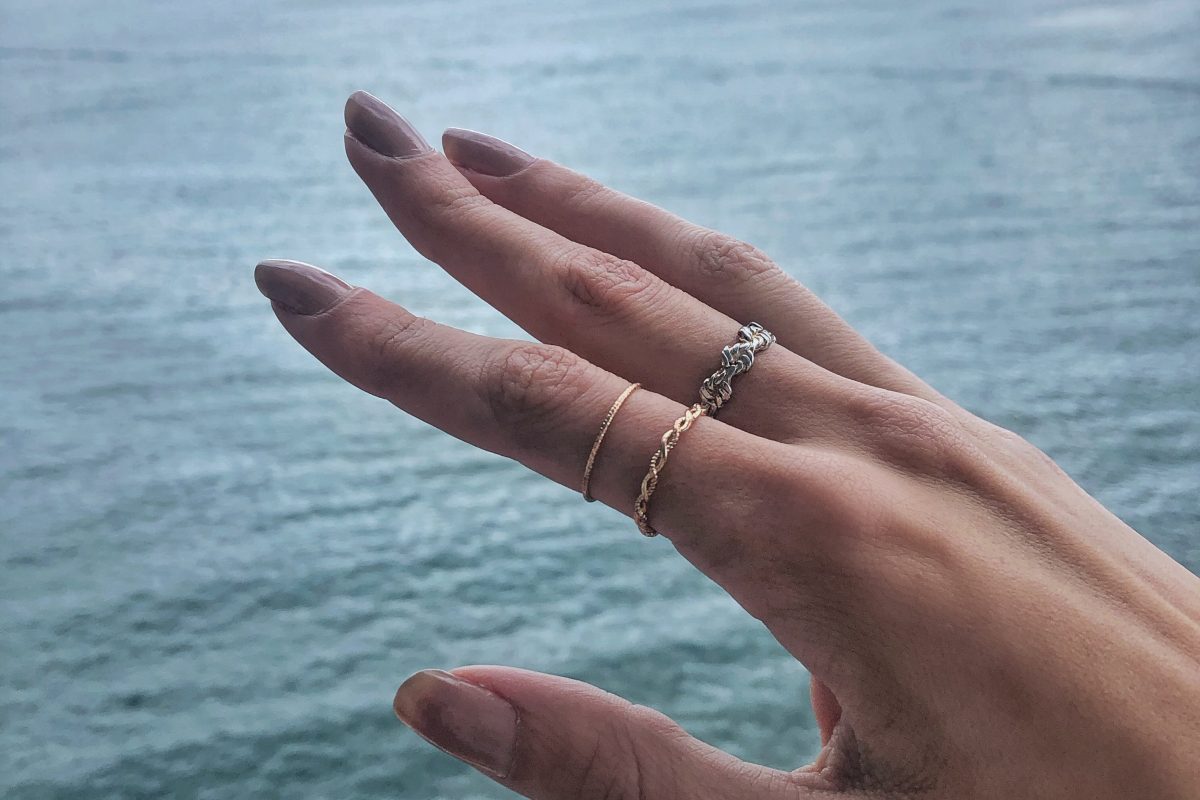 With most of us in quarantine for the foreseeable future, we now have a lot more time to take really good care of ourselves and even do some pampering! I think there's a lot of talk about what everyone "should" be doing with this all this extra time, but there's absolutely nothing wrong with taking some time to practice a little bit of self care! So, today's post is going to be all about how you can get super healthy skin and nails.
I have some tips on how to glow up during social distancing you should check out as well that are helpful for giving yourself a little makeover during this time in isolation!
Keep reading for my tips on how to get healthy skin and nails:
DISCLAIMER: All content found on BeautyandColour.com, including text, images, and posts, has been provided for informational purposes only. The content contained within this website is NOT intended as a substitute for professional medical advice or treatment. Always make sure to seek the advice of a qualified professional healthcare provider, and contact them with any questions you might have regarding your health and/or current medical condition.
DISCLOSURE: THIS POST CONTAINS AFFILIATE LINKS, WHICH MEANS THAT I GET A COMMISSION IF YOU DECIDE TO MAKE A PURCHASE THROUGH THESE LINKS, AT NO ADDITIONAL COST TO YOU.
Take A Plant Based Collagen Supplement
Recently the plant based collagen movement has gained a ton of traction, and a few really amazing products have come out that can achieve the same (or better) results as animal based collagen!
The amino acids in collagen are essential for maintaining healthy skin and nails, and collagen helps with everything from joint health to keeping your hair, skin and nails looking good. But the body's production of collagen starts to decrease with age, so taking a supplement can help to regenerate your body's production of it and as a result give you really beautiful strong nails and smooth skin.
Check out some of my favorite vegan collagen building supplements:
Eat Tons of Plant Based Foods
Whole plant foods contain the nutrients that your skin and nails need to thrive! If you look at the girls with the best skin and nails, their diets are typically extremely clean and filled with tons of fruits and vegetables.
Also, the water content of fruits and vegetables is high, and the more hydrated you are the better your skin and nails are going to look!
Check out my What I Eat In A Day As A Vegan post for some ideas on plant based meals and recipes to make!
Get Your Healthy Fats
Going along with the above point, you need to be consuming healthy fats to support skin and nail health. Healthy fats are things like avocado, walnuts, chia seeds, coconut, olive oil, etc.
Also, remember to look for healthy plant based fats that contain omegas (chia seeds do, as well as walnuts and superfoods like spirulina). Omegas help the body fight inflammation and regulate your skin's oil production!
Healthy Hair, Skin and Nails Supplements
These types of supplements typically contain things like biotin and folic acid that promote healthy skin, as well as hair and nail growth. Some of my favorite healthy skin and nails supplements are these ones:
Related Posts:
Thanks so much for reading about my favorite products to give you healthy skin and nails! Have you tried any of these, or do you have a favorite that I didn't include in this list? Let me know in the comments section below, and if you liked this post you can always share it on Pinterest or follow me on Instagram for similar content!
beauty beauty and colour blogger collagen healthy lifestyle nails plant based skin vegan
Reader Interactions