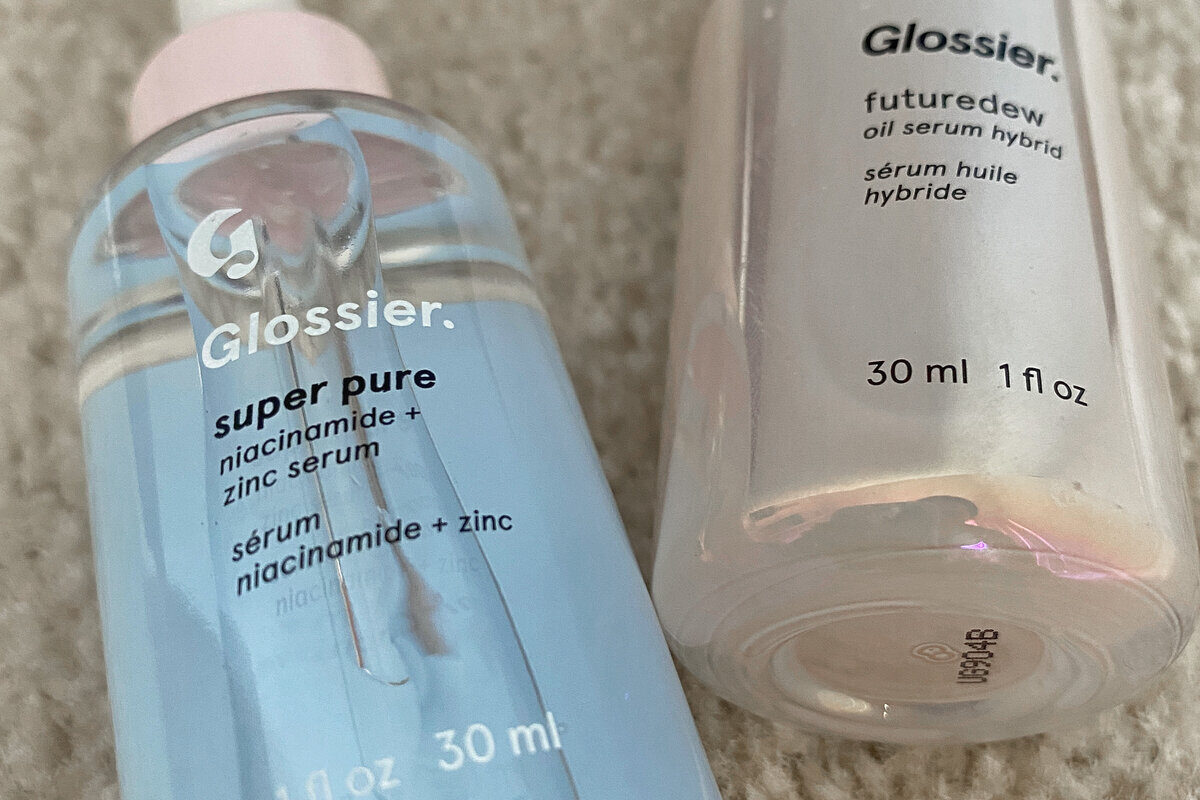 According to its website, Glossier is 100% cruelty free! They are confirmed and certified by the Leaping Bunny organization as entirely cruelty free, and they have a ton of vegan friendly products as well (although not everything they make is vegan). They also are NOT owned by any parent company that conducts animal testing, which is amazing!
So, what the cruelty free certification means is that Glossier does not test their products or formulas, components or ingredients on animals, they do not commission any third party to do any type of animal testing on their behalf, and their products aren't available in any countries or markets where animal testing may be required by law.
So, now that we've established that Glossier is in fact cruelty free and vegan friendly, let's go ahead and get into the brand review and talk about some of the best products that they make!
DISCLOSURE: THIS POST CONTAINS AFFILIATE LINKS, WHICH MEANS THAT I GET A COMMISSION IF YOU DECIDE TO MAKE A PURCHASE THROUGH THESE LINKS, AT NO ADDITIONAL COST TO YOU.
Glossier Favorites: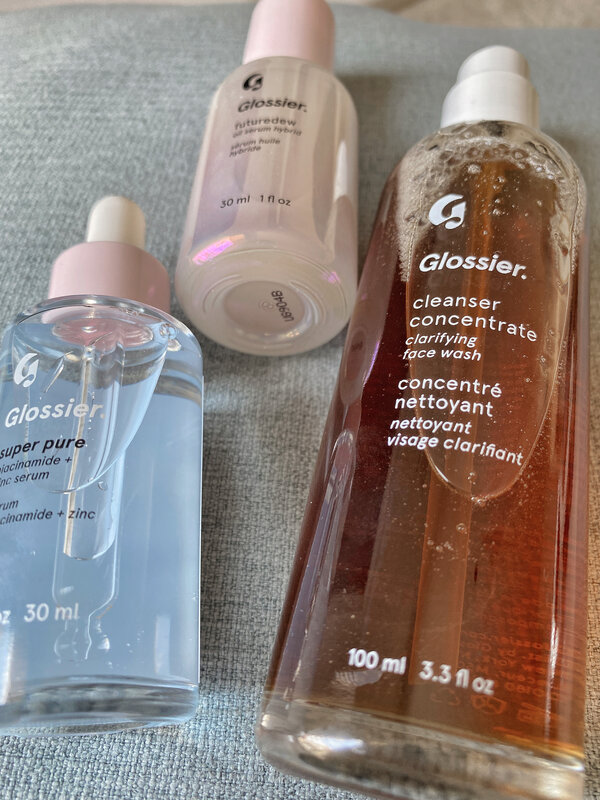 What Is Glossier?
Glossier is an amazing beauty and skincare brand made that celebrates the individual and being happy with yourself as you are. They take a "skin first, makeup second" approach, meaning that they encourage focusing on getting your own skin glowing and gorgeous and then enhancing yourself even further with a little bit of makeup.
Their marketing always promotes more "natural" looking makeup. Their packaging is always beautiful and their products are super easy and fun to use. And of course, a huge reason to support them is that Glossier is cruelty free and vegan friendly! They're definitely one of my all time favorite beauty brands, so definitely check out their stuff if you haven't yet!
Is Glossier Cruelty Free and Vegan? Review + Best Products
Now that you know the answer to the question "is Glossier cruelty free and vegan friendly", check out this quick brand overview and some of the best products that you should definitely try for yourself!
This is one of my absolute must have products that I use pretty much every single day. It's a hybrid between an oil and a serum, and it is designed to give your skin a very natural looking sheen/glow that mimics how your skin looks after you have done your full skincare routine.
It's a really gorgeous highlighter type of product that can be used both under or over your makeup!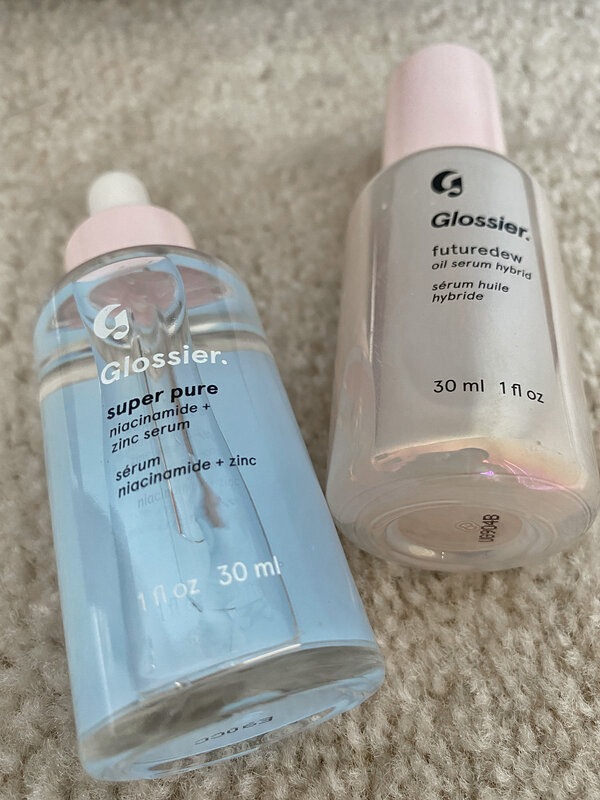 This is an amazing clarifying cleanser that contains gentle exfoliators like grape extract and malic acid to re-energize and brighten your skin with each use. It makes your skin, softer, smoother and more clear, and at a more affordable price than most other products that are comparable!
The size of the bottle is also really nice, so the product should last you quite a while if you use just one or two pumps each time you wash your face. If you're in the market for a new cleanser, I have nothing but amazing things to say about this one!
This is a sheer matte lipstick with a completely vegan formula that applies super smoothly and stays on all day. It come in six really pretty shades, and what's nice is that because it does have a sheer formula, it is very buildable, so if you don't like a super heavy lip then you can just apply one coat and it gives a really nice wash of light color!
The packaging is sleek and aesthetic, and it's a great lipstick overall.
If you have acne scarring or any other type of skin texture irregularity, you NEED to try out this serum! It contains niacinamide, which is known to help improve your skin's texture and appearance. It's great for sensitive skin, and it just nourishes and hydrates so well. It also helps get rid of annoying little blemishes and makes your skin super soft and glowy!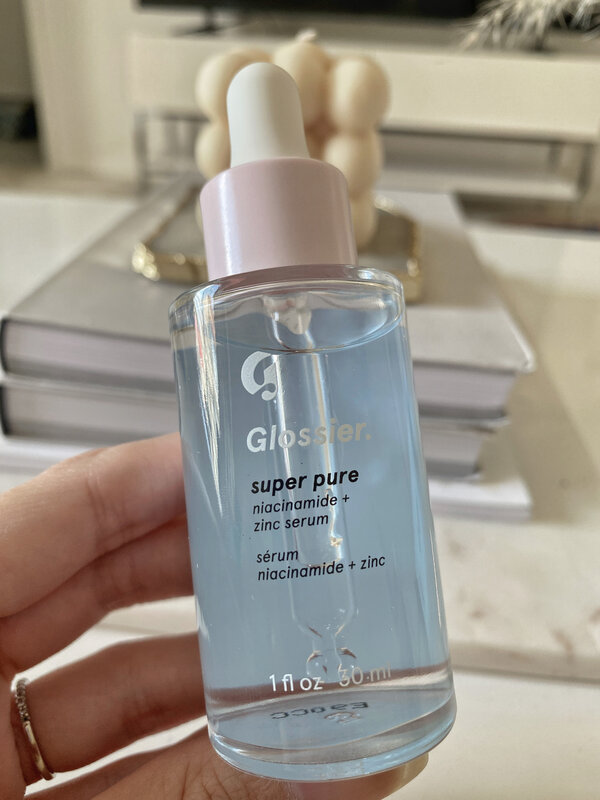 Related Posts:
Is Glossier Cruelty Free? Summary
Thank you so much for looking into whether or not Glossier is cruelty free and vegan in 2021! I hope that this Glossier review post was helpful for you in some way. Let me know in the comments below whether or not you've tried any products of theirs before, or if you're planning to after reading this post!
As always, if you liked this post then feel free to share it on Pinterest, and be sure to check out my Instagram feed for tons of similar content if you're interested 🙂
Stay safe and healthy, and talk soon xx

Reader Interactions