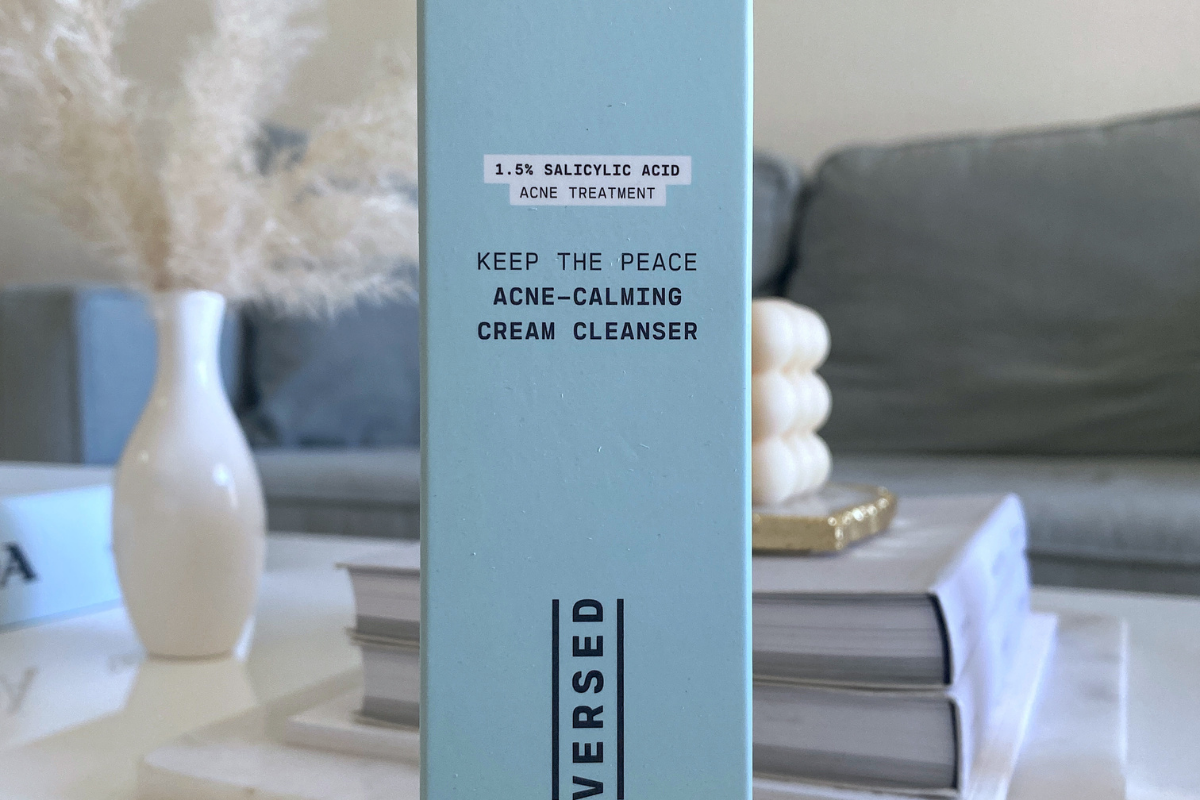 Is Versed Cruelty Free and Vegan in 2021?
According to its website, Versed is 100% cruelty free and vegan, and they are also confirmed and certified by the Leaping Bunny organization as completely cruelty free.
This means that they do not test their products, components or ingredients on animals, they do not commission any third party to do so on their behalf, and their products are not available in any countries or markets where animal testing may be required by law.
It also means that none of their products contain any animal based ingredients or byproducts, which is amazing! If you are fully vegan, you can shop any of the Versed skincare products and not have to double check or read any product ingredient lists.
Now that we've established that Versed is vegan friendly and cruelty free, let's get into the brand review and talk about some of their best products!
DISCLOSURE: THIS POST CONTAINS AFFILIATE LINKS, WHICH MEANS THAT I GET A COMMISSION IF YOU DECIDE TO MAKE A PURCHASE THROUGH THESE LINKS, AT NO ADDITIONAL COST TO YOU.
This post contains gifted product, but all opinions are 100% my own. I only accept gifted product from brands that I would personally buy myself to maintain authenticity and transparency.
What Is Versed?
It's a clean and vegan skincare brand with fair and affordable prices and products that actually work. Their stuff comes in such cute colorful packaging, and they also keep sustainability in mind with every aspect of their product creation process which is amazing!
Versed Review: Favorite Products
A brief brand review and a list of some of the best products that you should try out ASAP!
This cleanser is specifically for people with acne prone skin who are looking for something to treat it without stripping your skin of its natural oils and drying it out. It can be used both morning and night, and it's really great for fighting inflammation and really soothing your skin.
It has great reviews online, and I've just started using this myself and am loving it so far!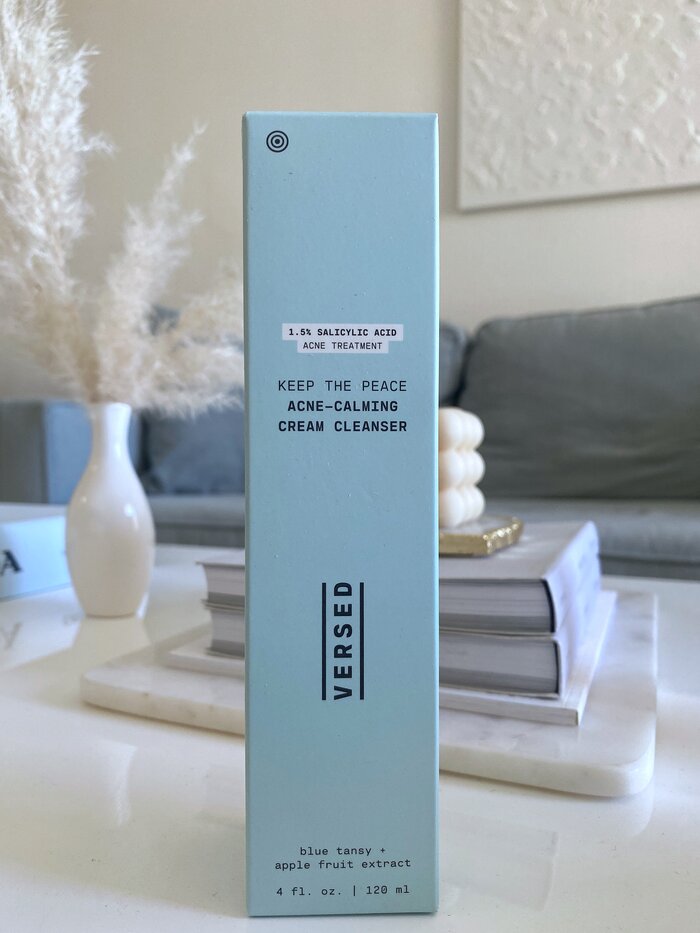 This is designed for acne prone skin, and it essentially helps to unclog your pores by getting rid of impurities, calm any inflammation you might have, and soothe redness so that your skin is more clear and calm!
Two really beneficial ingredients it contains are niacinamide and willow bark extract, and you can use it both morning and night for best results.
This mask is for you if you have any issues with acne scarring or just marks that you want to smooth over and reduce the appearance of. It's another product with amazing reviews, and I have noticed improvement in the appearance and texture of my own skin since I started using it for sure!
The cool part about this mask is how quickly it works. You only use it for 1-2 minutes at a time (keep it on for no more than three minutes max), so you can do it even if you don't have much time!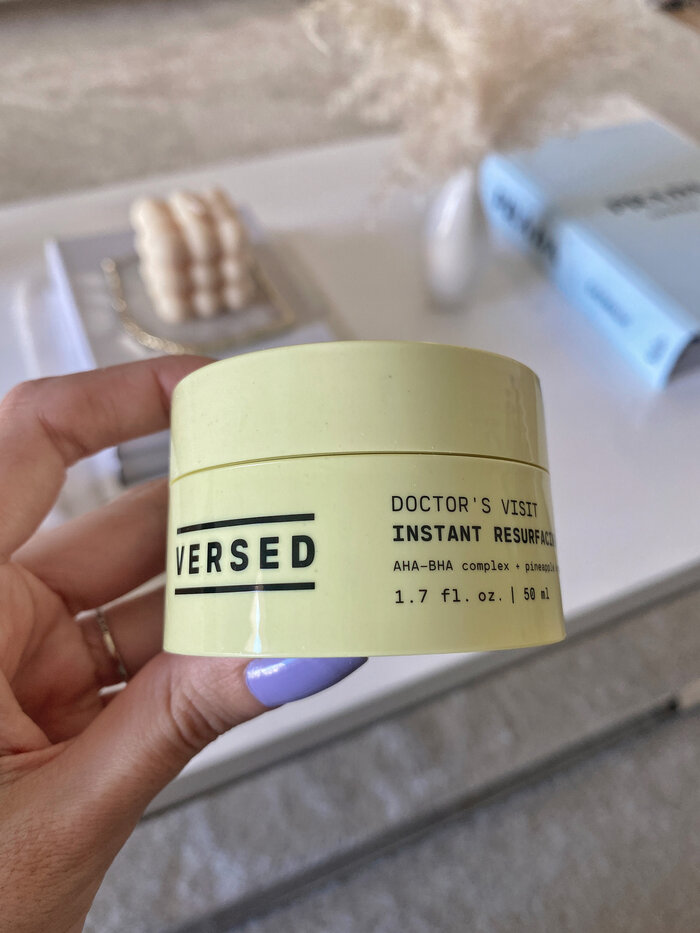 If you have problems with sleeping well, or if you ever just don't get enough sleep in a night, then this eye mask could work really well for you. It fights the look of a tired, fatigued under eye area with vitamin E, caffeine, and cucumber juice for hydration! It depuffs under eye bags and makes you look more refreshed and awake, even if you don't feel it.
This cleanser is amazing for dry skin! It contains a mixture of oats and plant oils – like grape seed and marula – to hydrate your skin while it removes your makeup from the day along with debris and impurities. It leaves your skin feeling so soft and moisturized, and never dry or stripped of natural oils.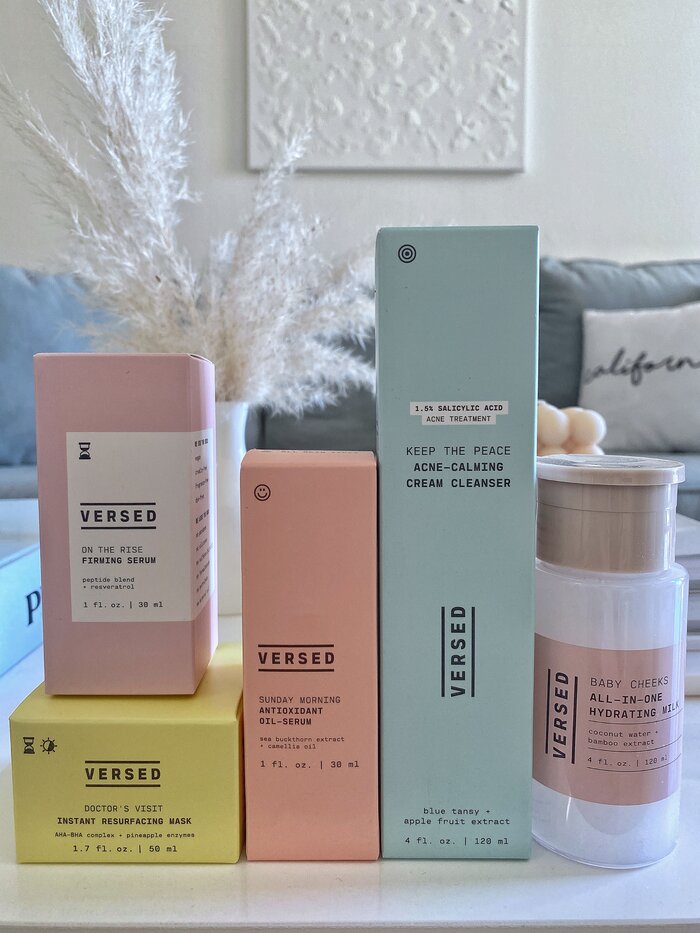 Related Posts:
Thank you so much for checking out this post, and for looking into if Versed is cruelty free and vegan friendly in 2021! I hope this Versed review post was helpful for you in some way. Let me know in the comments below whether or not you've tried any of their products before, or if you're planning to now that you've read this!
As always, if you liked this post definitely feel free to share it on Pinterest, and be sure to check out my Instagram feed for tons of similar content if you're interested 🙂
Stay healthy and safe, and talk soon xx

Reader Interactions