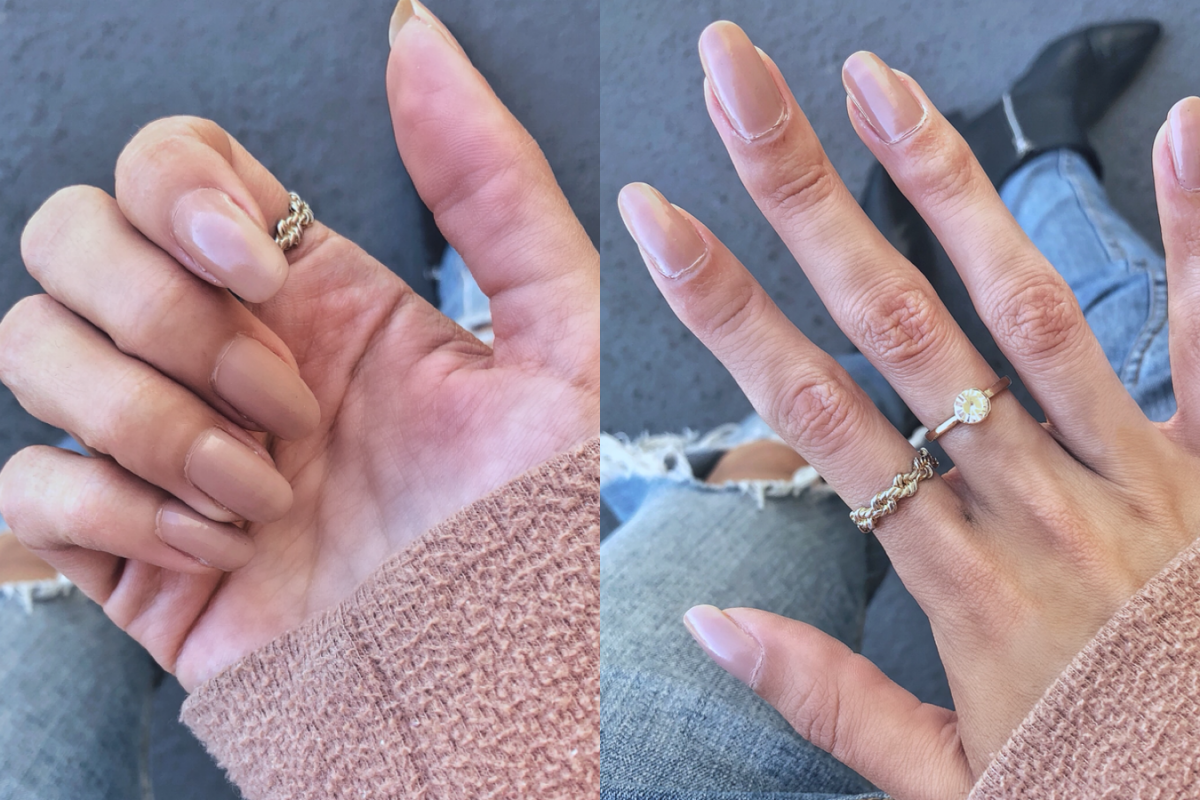 One thing that I get asked a lot in my everyday life is actually how I grow my nails so long! A lot of times people think that my nails are fake, but I actually never get acrylics or go to get my nails done at all – they are natural and I paint them myself and have since middle school.
I have a few good tips and tricks that help keep my nails really strong and prevent them from breaking, so today I'm sharing my best nail care tips for growing strong and healthy nails!
DISCLOSURE: This post contains affiliate links, which means that I get a commission if you decide to make a purchase through these links, at no additional cost to you.
Eat Protein Rich Foods
Since our nails are literally made out of protein, the first thing you're going to want to do is make sure you're getting enough of it in your diet.
I eat a protein rich plant based diet – check out what I eat in a full day as a vegan for meal and recipe ideas.
Also keep in mind that overloading on protein isn't a great idea either – too much protein is actually really stressful on your kidneys!
Getting just the right amount will ensure that your nails start to grow at a steady rate and it will also make them stronger and more healthy!
Take A Multivitamin With Biotin
In addition to consuming lots of protein, you also want to take a multivitamin so that you have all of your bases covered.
Biotin is found in many of the vitamins you see at the store that are called things like "hair, skin and nails" vitamins because it helps your body metabolize amino acids that build protein!
This vitamin is my favorite because it's specifically formulated for women and contains only the nutrients that we typically don't get enough of, and NONE of the filler ingredients that are present in many multivitamins that don't do anything for you! It includes biotin and many other minerals and nutrients that will help you grow long, strong and healthy nails.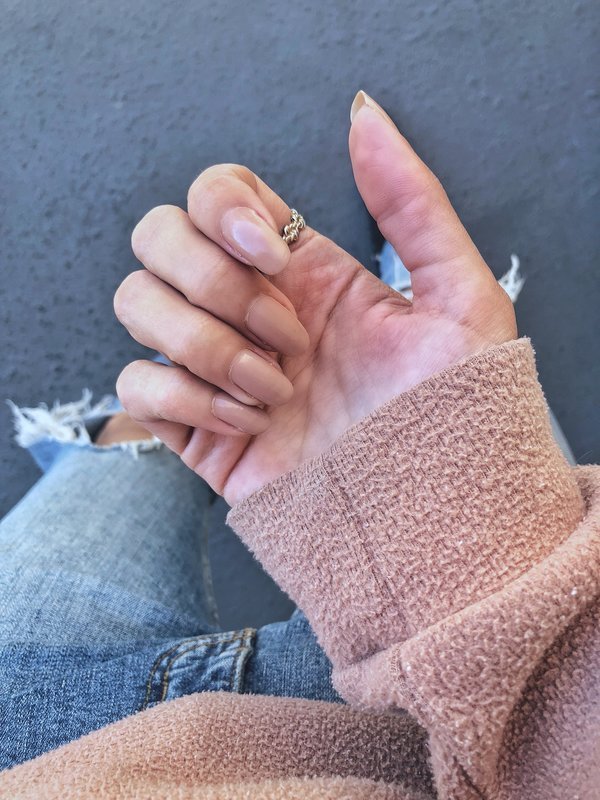 Moisturize Your Nails
This oil is very highly rated on Amazon and it's a treatment specifically for nail growth – it will help moisturize your nails and nourish them so that they can reach their full growth potential.
It's a mixture of lavender, grapeseed, and almond oils, as well as other super healthy ingredients that are so natural and nourishing!
Keeping your nails moisturized will help stop them from breaking and as a result will help them grow longer.
Let Them Breathe
One of the best nail care tips I have that works really well for me is just letting your nails breathe! Don't keep acrylics or even just plain polish on 24/7 – have a week out of every month where your nails are just completely bare.
When your nails are fresh and don't have anything heavy or damaging on them, they will start to grow longer faster!
Thank you for reading my best nail care tips for growing long nails! What tips do you have that I missed?
If you liked this post you can always share it on Pinterest 🙂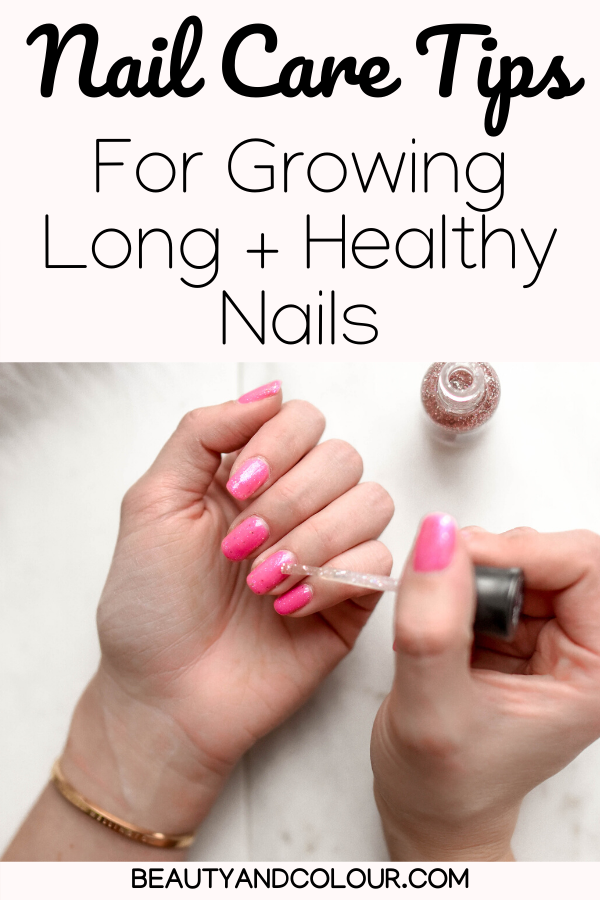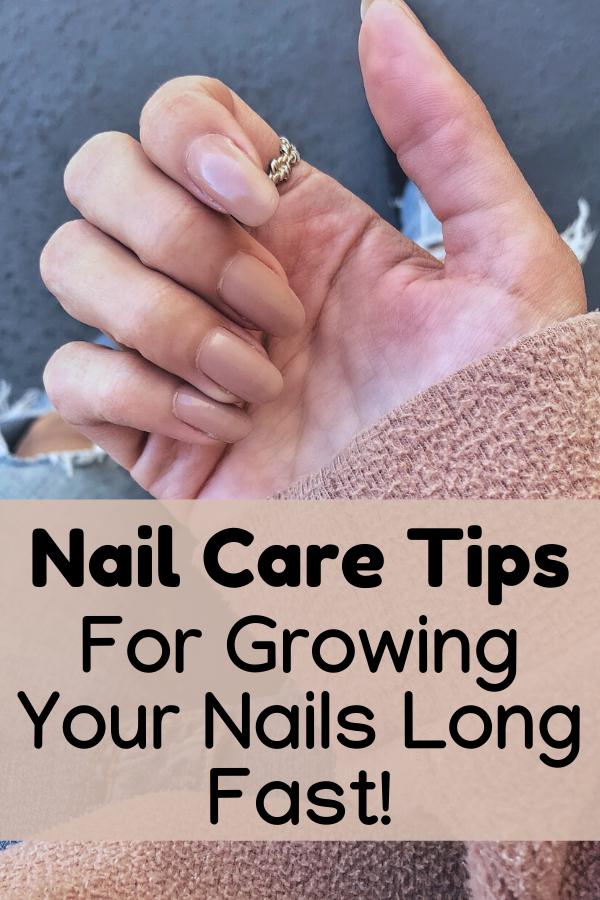 beauty and colour nail care tips nail growth plant based vegan
Reader Interactions