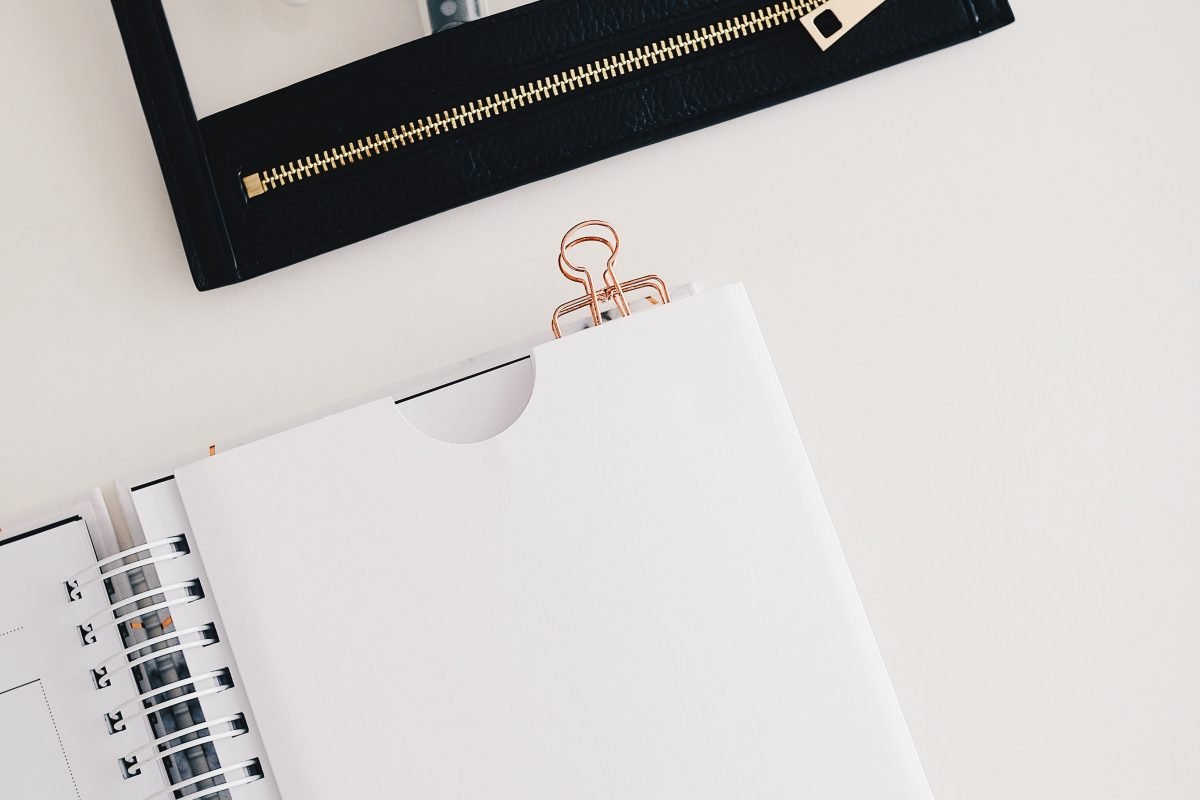 To say the year didn't get off to a great start would be a little bit of an understatement, but I try to keep things light and positive here so we'll stick with that line! Instead of going through the many disasters that this year has been comprised of so far, today's post is going to be focused on how to make the most of this year productivity wise and turn things around so that things end off better than they started!
Make Lists And Goals
If you've been feeling overwhelmed by everything that's been going on lately, like most people have been, then your best bet is to start by sitting down, having a brainstorming session and making a couple lists.
You can think about and write down everything that you want to do and that you want to accomplish during the rest of 2020. I would recommend the very first thing you do in this brainstorming session is a brain dump. It has a weird name but it really works haha. You basically write down every single thing that's floating around in your head that you're just counting on yourself to remember, and get it all out onto a piece of paper until you can't think of anything else. Notice how you feel like a little weight has been lifted off your shoulders once you do this!
Then, when that's done, you can work on breaking down everything you wrote down into smaller, more manageable tasks and lists. For example, if you wrote down something like "file taxes" (yay for the deadline being extended to July 15 this year btw!), then you might want to break that down further into steps like "collect W2 or 1099s", "gather expenses all in one place", "schedule appointment with accountant", etc.
These are a few different types of lists I will typically make when I'm trying to get super organized and caught up/ahead in life:
To Do Lists

Grocery Lists

Goals Lists

Lists for a specific task, i.e. the taxes example above, where I can break down small components of a big task
Live A Healthier Lifestyle
I have a ton of posts on this, including How To Adopt A Healthy Lifestyle During Social Distancing, that all have tips on how to start living healthier and upgrade your lifestyle.
Even if you already consider your lifestyle to be pretty healthy, there's always room for a little bit of improvement! You can make more plant based meals, exercise and work out more, or even just go for more walks outside.
The healthier you feel, the more productive you'll be and the more you'll be able to make the most of the second half of this year!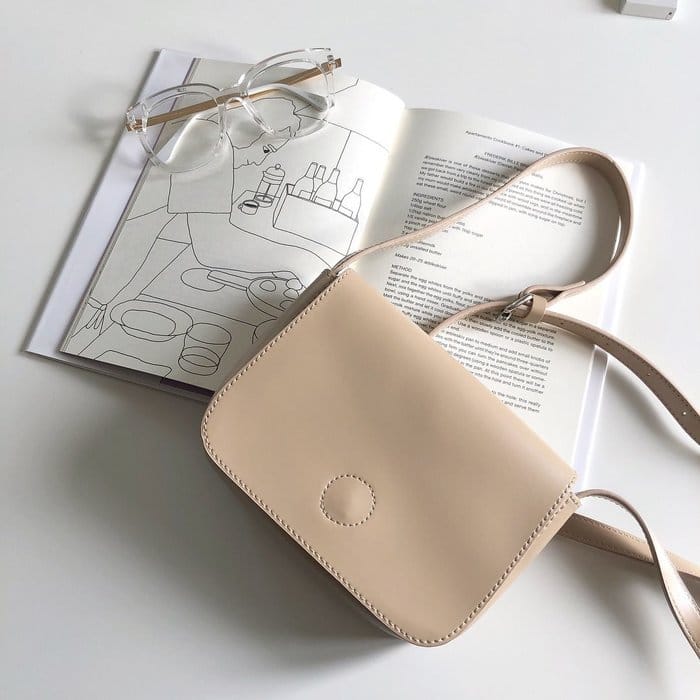 Start A Side Business
Because the coronavirus crisis has impacted the economy so much, and because I know that a lot of people lost their jobs or their workplaces were shut down, I really think that now is the perfect time to create a side business to make some extra money from.
It's easier than ever to do this in 2020 because of apps and sites like Fiverr, Etsy, UpWork, and more. You can take any talent you have and make money with it using these platforms that already have a huge user base!
Examples of products or services you could offer include making your own jewelry, helping people online by being a virtual assistant for a blogger or entrepreneur, picking up groceries for people, putting furniture together for people on TaskRabbit when it's safe to do so – the list is endless.
Start To Regulate Your Sleep Schedule
Do you ever just have a period of a few days, or even a few weeks, when you just feel tired all the time? No matter what you do? There could be many reasons for this, but a big possibility is that your sleep schedule is all over the map.
Since most of us have been quarantined at home for at least six weeks now and working from home, the need to go to bed and get up at the same time every day has been erased for a while. If you've been going to bed some nights at midnight and others at 3 am, then getting up at 8 am sometimes and sleeping in until 11 other times, it won't matter if you're still getting eight hours of sleep.
If your schedule is all over the map, trust me, you will be feeling tired ALL the time regardless of how much sleep you actually got. This is because you're throwing off your body's natural internal clock.
If you can get back into a routine where you're going to bed and waking up at the same time every day (even on weekends) then you're going to have so much more energy and be able to be so much more productive! This will make your 2020 start to go so much better and you'll be in a much better place physically and mentally to really turn this year around and make the best of it.
Avoid The News
Not entirely – but don't subject yourself to hours of scrolling through news sites or your Facebook feed. All this is going to do is depress you! I would say maybe get a 20-30 minute fix per day of the news – just enough so you stay informed, but not so much so that you're becoming overwhelmed and sad.
Related Posts:
Thank you so much for checking out my productivity tips on how to make the most of the rest of 2020! The year is only a third of the way in, so there's still a ton of time left to turn it around and make it end off much better than how it started. If you liked this post, you can definitely share it on Pinterest, or follow me on Instagram for a bunch of similar content!
Stay safe! xx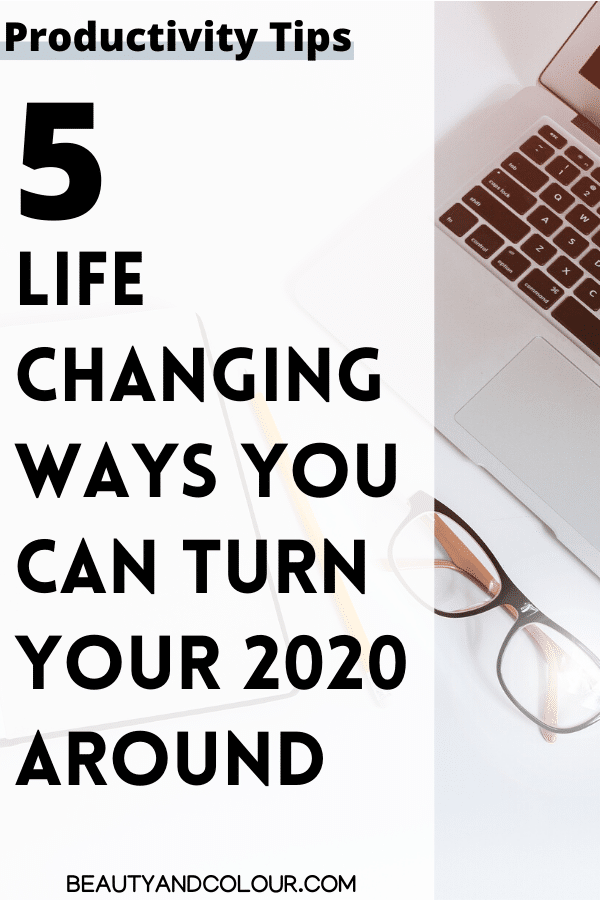 beauty and colour blogger fashion healthy lifestyle plant based productivity vegan
Reader Interactions