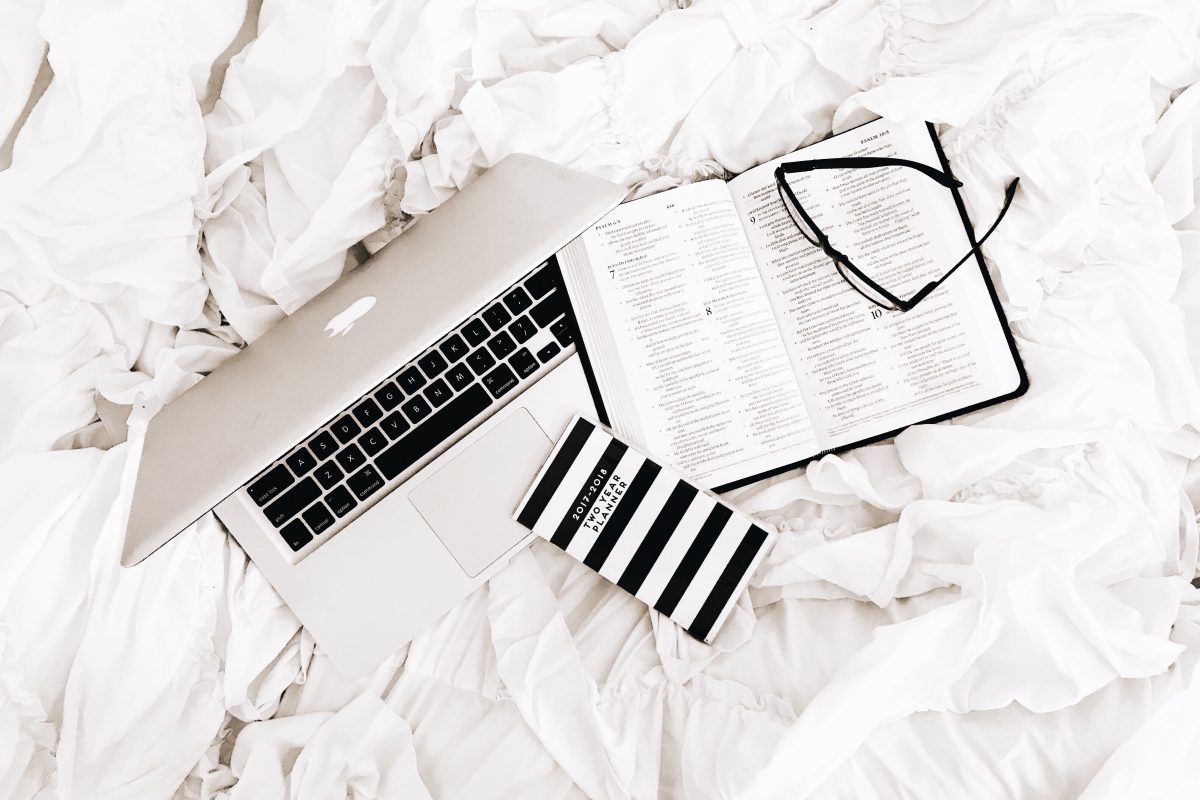 Lately I've been writing a lot about productivity and ways to get more things done at home during this quarantine, but sometimes it can be hard to even get started if you can't find any motivation to make some upgrades in your life. So today I'm going to be listing my best tips on how to stay motivated during this time, and I hope this post is helpful for you guys!
These tips are what have helped me keep my discipline and motivation high, and they are easy things that everyone can do to live a happier, healthier and even more successful life.
Keep reading for my tips on how to stay motivated during these tough times:
1. Clearly Define Your Goals
The first step to staying motivated is to write out exactly what your goals are so that you can really clearly understand what you're working towards.
If you know what you're trying to achieve, and you have it written out in very actionable and measurable steps right in front of you, then it's going to be much easier to stay motivated to work towards it!
An example of a goal that is both actionable and measurable: wanting to make an extra $1000 per month. You have an exact number that you're trying to get to and probably some idea of how you're going to do it. Keeping this goal in mind is what's going to keep you hustling and working hard to make it there, and you'll feel so accomplished when you do!
2. Focus On The Very Next Task
A lot of times we can make progress on something, but then start to overthink it and overwhelm ourselves with the amount of stuff we still have left to do to finish the project.
So something that helps me a lot is to only focus on the very next step. If you can just do the one thing that tripped you up or made you get stuck, and you check it off your to do list, you're going to stay motivated to do the next thing, and the next, etc.
Don't think about the step that's coming five steps from now, just focus on the one thing you need to do next.
3. Think About Your Why
Sometimes, your reason for feeling unmotivated could just be that you're not even sure what you're working towards anymore. This is related to my above point of defining your goals, but it's not totally the same thing.
You could have your goals very clearly outlined, but sometimes we still just feel like giving up. This is when you have to stop and think about WHY you're wanting to work towards all of your goals.
Why exactly are you trying to do everything you're doing? Is it because you want to create a better life for yourself, or your family? Is it because you want to be able to spend more time doing the things you love? Maybe you even just want to give your cat a better life, lol!
Whatever it is, think about your "why" and re-align yourself with it. When you can remember why you started, you'll want to keep going and finish.
4. Take A Break
When we're working tirelessly on achieving our goals, burnout can happen pretty quickly. It's super important to take breaks and practice amazing self care to avoid this.
We were not made to just work 24/7 and never do anything fun, so don't feel guilty about watching Netflix or scrolling through social media for a little (but not for too long!).
You can also check out my list of 30 productive and fun things to do during social distancing for an idea of something quick to do during a break period to keep yourself motivated.
5. Change Up Your Surroundings
Right now with most of us being confined to our houses and apartments, things can start to feel claustrophobic super quickly.
A really good way to fix this is to switch things up – you can move your furniture around, or order something new online like a new piece or a plant! You could even just put up some wall prints or art to inspire yourself.
There are lots of ways to change a few little things up and make your space and energy feel rejuvenated!
Related Posts:
Thank you for reading my tips on how to stay motivated during hard times! How are you guys dealing with quarantine? Let me know in the comment section below, and if you liked this post you can definitely share it on Pinterest or follow me on Instagram for similar content!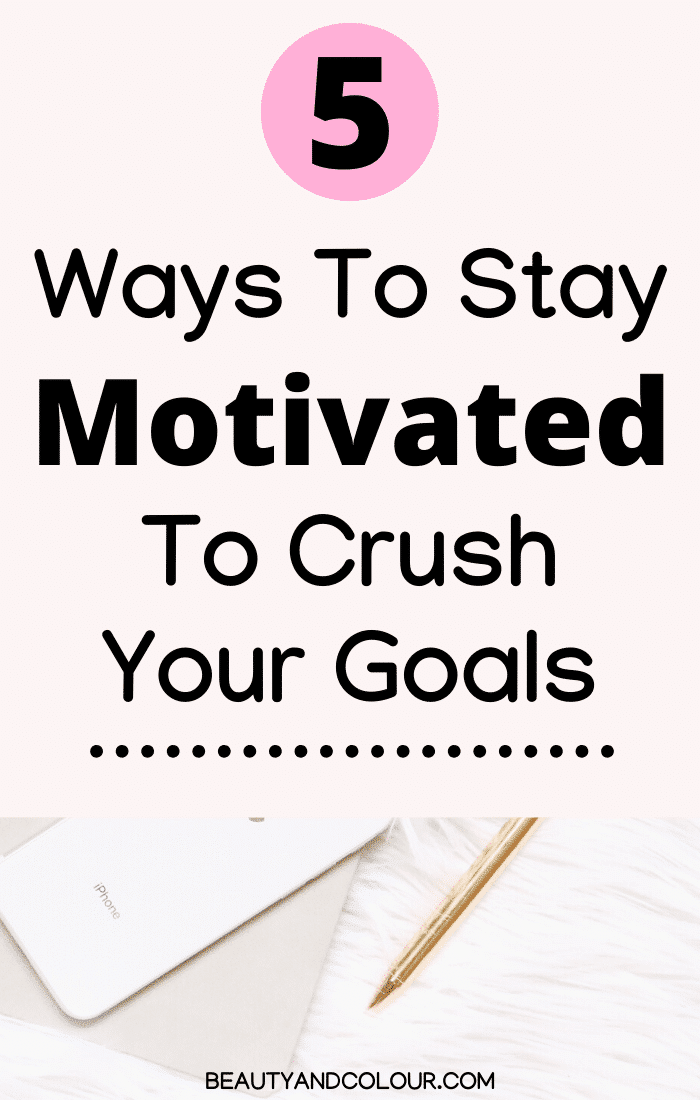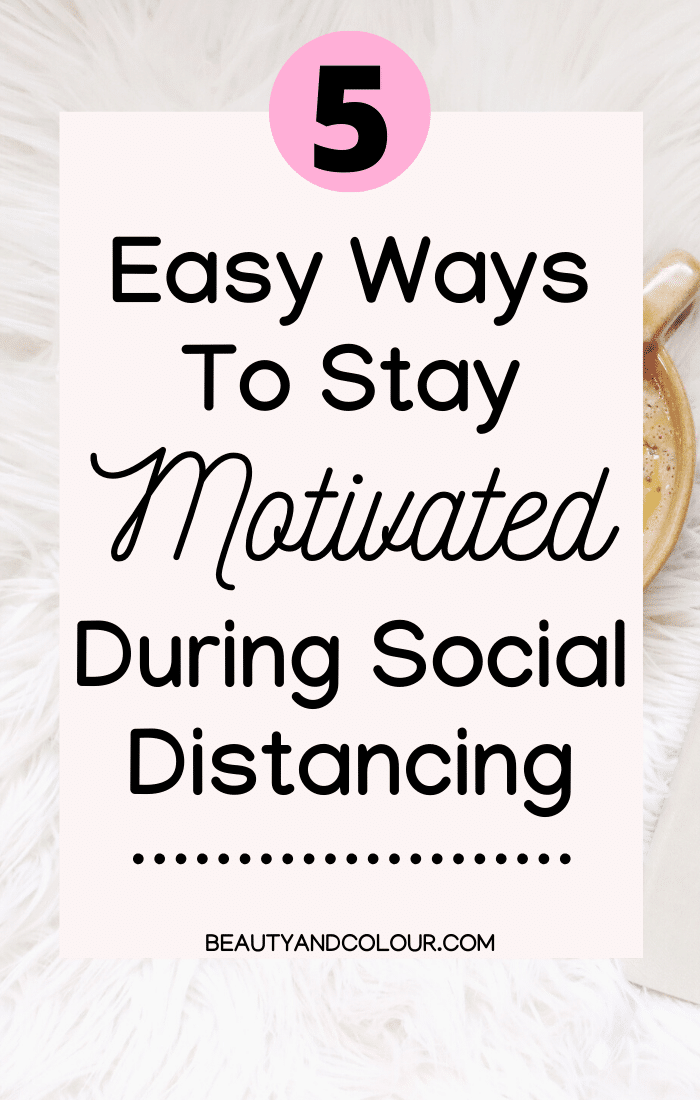 beauty and colour blogger healthy lifestyle plant based productivity tips self care stay motivated vegan
Reader Interactions