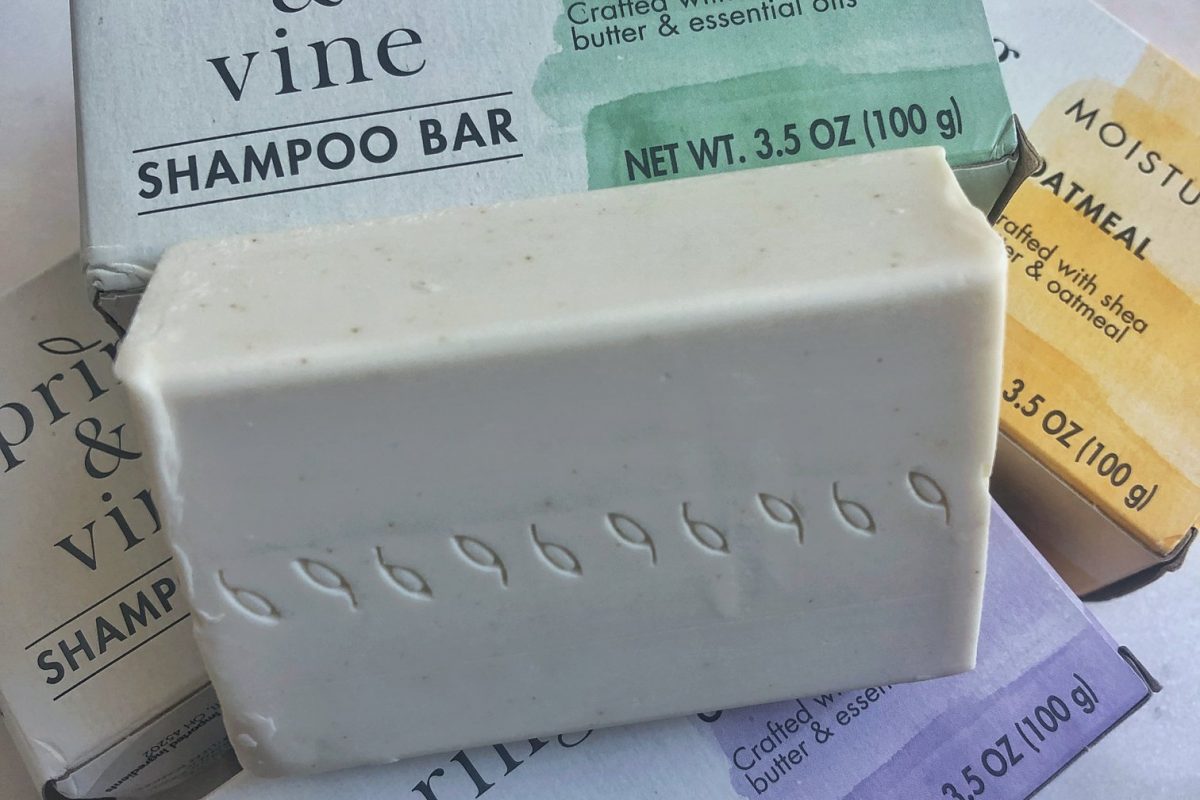 Spring + Vine Cruelty Free Shampoo Bar Review
You guys know I love talking about cruelty free and environmentally friendly brands, so today's post is going to be a review of low waste shampoo bars from a natural beauty brand called Spring & Vine! I'm currently in the process of switching over from bottled shampoo to shampoo bars (just using up the last of my bottled stuff first) so I'm so excited to switch over to these bars.
I know a lot of you guys are interested in ways you can live more sustainable lives as well, so if you're interested in learning about shampoo bars and possibly making the switch, then just keep reading! 🙂
Disclaimer: This post is in partnership with Spring & Vine, but all opinions stated are my own.
How Do You Use Shampoo Bars?
It's super easy! There are a couple things you can do.
The first is just taking the bar and running it under the shower water, then lathering it in your hands and combing the soap thoroughly through your hair.
The second way you can use it is again by running it under the water, but then massaging the bar directly on your scalp and lathering up your hair that way. So easy right?!
So now that you know how to use shampoo bars and how simple it really is, onto the review! The scents I picked up are:
Tea tree & mint – great for soothing your scalp
Oatmeal – moisturizing shampoo crafted with shea butter
Grapefruit & rosemary – for volumizing
Lavender & orange blossom – for a balanced clean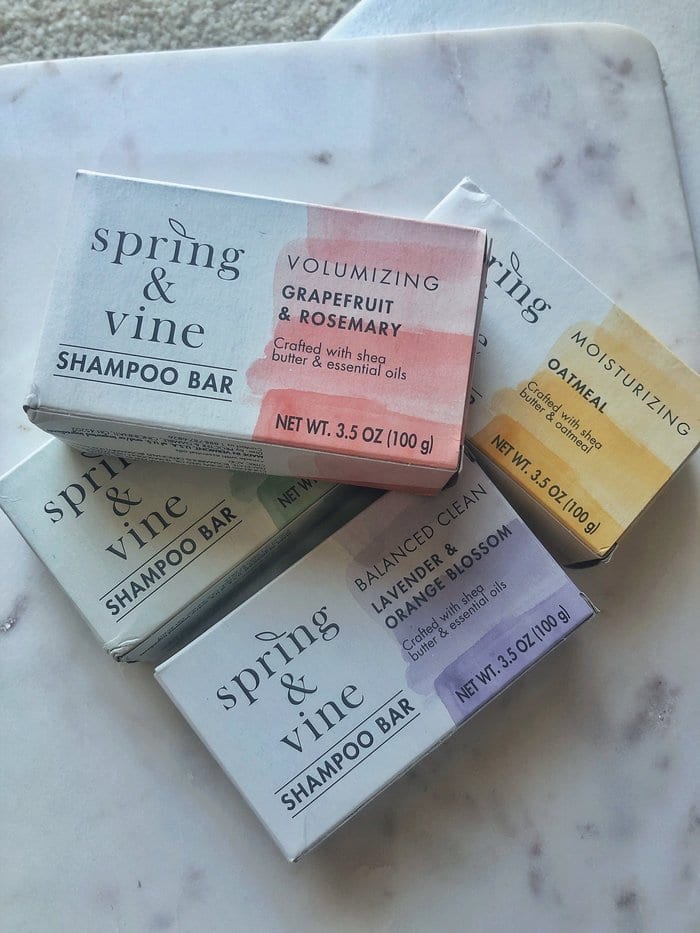 First off, I have to say that I love how low waste this product truly is. Traditional shampoo comes in a bulky plastic bottle, and while it is true that that bottle can be recycled, that doesn't always mean that it actually will be recycled. The best way to be environmentally friendly is always first and foremost to reduce your consumption, and that is exactly what you're doing when you buy bars of shampoo. These ones from Spring & Vine come in a very low waste paper box with just a thin plastic liner to protect the bar in the box, and that's it!
Next, I love that each of the scents has a specific benefit for your hair. For example, the oatmeal bar is great for moisturizing, and the tea tree & mint is amazing for soothing your scalp!
Spring & Vine shampoo bars also have super clean ingredients. This is honestly so important, because the toxins in beauty products these days are not only terrible for you, but they're also polluting our water supply and endangering marine life. Over the last two years I've really tried to cut as many toxins out of my beauty routine as I possibly can and have switched over to using way more natural beauty brands than I used to. I'm a firm believer that my skin and hair are now way healthier because of it!
The scents of these shampoo bars are so nice and not overwhelming at all, and I find using a bar rather than a bottle of shampoo to be just such a nice experience because I know I'm doing something great for the environment and for myself.
Related Posts:
Thank you so much for checking out my review of Spring & Vine's cruelty free and low waste shampoo bars! If you liked this post, definitely share it on Pinterest and you can also follow me on Instagram for a ton of similar content! Make sure to check out Spring & Vine products at Target in stores or online!
beauty beauty and colour blogger cosmetics cruelty-free fashion lifestyle natural plant based shampoo bar spring and vine vegan
Reader Interactions