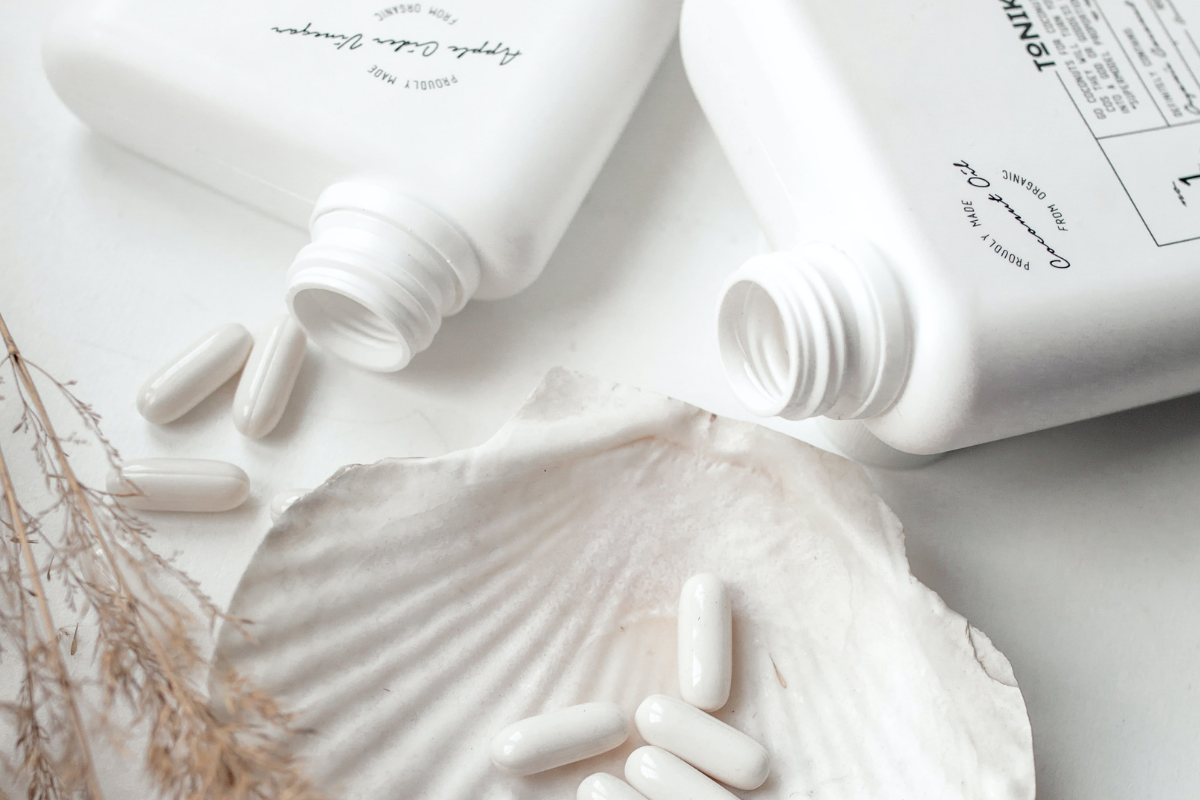 The warmer months are coming and it's almost time to come out of hibernation! There are so many exciting things happening right now, and tons of reasons to look forward to the future. Today I wanted to share some of my best wellness tips for energy and mental clarity this spring that might help you out too.
Spring is the perfect time to organize your life after the colder winter months when you probably spent tons of time indoors. I'm a huge fan of spring cleaning and donating unwanted items in my closet and kitchen, as well as re-organizing anything that feels out of place or that might be adding extra stress to my life.
Keep reading for my best spring wellness tips for increased energy and mental clarity!
DISCLOSURE: THIS POST CONTAINS AFFILIATE LINKS, WHICH MEANS THAT I GET A COMMISSION IF YOU DECIDE TO MAKE A PURCHASE THROUGH THESE LINKS, AT NO ADDITIONAL COST TO YOU.
Best Wellness + Mindfulness Products:
Do A Spring Cleanout
I had to put this one first, because doing a deep clean of your space and getting rid of a bunch of clutter that you accumulated during the winter months is so great for your mental health and peace of mind, and will help so much with decreasing your stress!
Having things piled up, especially things that you never actually use, just causes unnecessary anxiety by forcing you to think about what you're going to do with it all and creating never-ending decisions that need to be made.
If you try to limit yourself to just one of everything, like beauty products and kitchen items, and donate or recycle/get rid of anything else that you don't love and don't need, then you're honestly going to feel like a huge weight has been lifted off of your shoulders.
Eat More Plant Based Foods
Eating more plant based and vegan is the best way that I know of to increase your energy levels and help you feel your absolute best. Plant based whole foods like vegetables, fruits, nuts and seeds have the vitamins, nutrients and the antioxidants that help you thrive!
On that note, lately I have been absolutely loving getting Sakara meal delivery. It's so convenient and the food is amazingly high quality and fresh. You can choose from different plans depending on how many days you want to get your meals delivered, and whether you want breakfast, lunch, dinner, or some combination of those three meals. You can actually get $50 off your first Sakara order of $75 or more by clicking this link!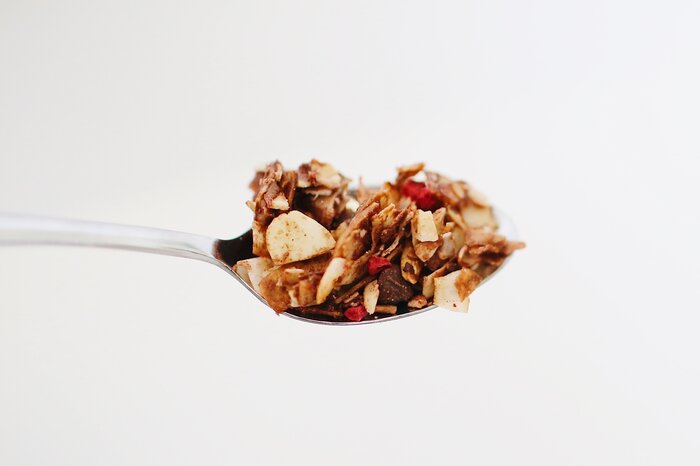 Practice Being More Mindful and Present
Practicing mindfulness can help you live more in the moment and fully experience and appreciate things in life that you might otherwise miss by thinking about the past or by spending too much time on your phone.
I actually have a post that goes into more detail on this called How To Be More Mindful that you can check out for more in depth tips on this subject!
Don't Check Social Media First Thing
When you first get up in the morning, try to focus on what you're spending your time doing. If you notice that the very first thing you do is grab your phone and start scrolling through social media and checking your emails, then it's probably time to set some healthy boundaries and put your phone away first thing.
Personally, I like to completely avoid looking at my phone for the entire first hour that I'm awake and out of bed. It sounds hard (and honestly, it was at first!) but after the first week or so of doing it it just became so natural and easy to not check my phone and to instead fill my time with other more nourishing activities, like making myself a nice healthy breakfast and doing some stretching or yoga.
If you want to start doing this, maybe try it out for just half an hour each morning and then try to move up to 45 minutes, and then an hour. I promise it actually makes such a difference in your mental clarity and energy levels if you trade in the scrolling time for self care 🙂
Related Posts:
Thank you so much for checking out my best spring wellness tips for energy and clarity! Is there anything you would add to this list that I didn't include? Let me know in the comment section below, I'm always looking for new health and wellness tips and advice 🙂
As always, if you liked this post definitely feel free to share it on Pinterest, and be sure to check out my Instagram feed for tons of similar content if you're interested 🙂
Stay healthy and safe, and talk soon xx

Reader Interactions