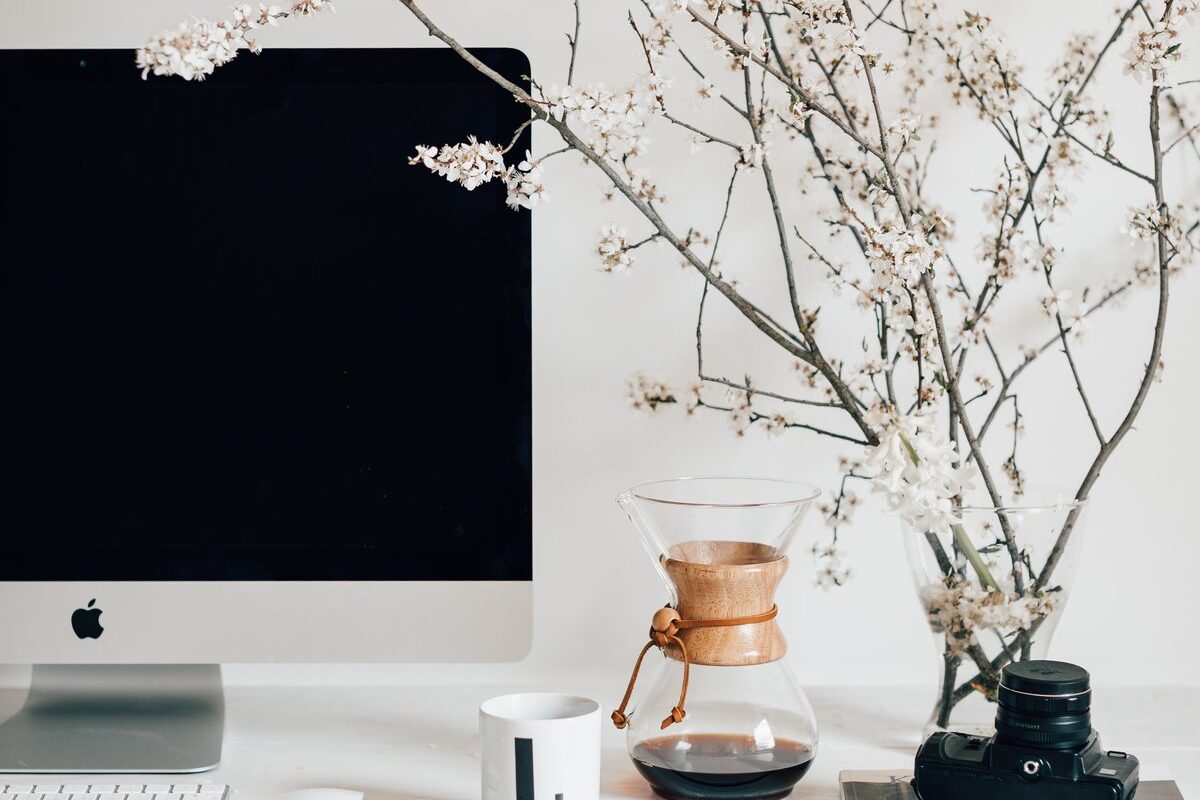 With most of us now being home based and forced to work from home due to the coronavirus pandemic, a lot of people are trying to adjust to a new healthy and productive working from home routine.
It can be a big shock to go from heading to an office every day and being in an environment where there is a decent amount of structure and you have a boss who tells you exactly what you need to do, to working from home where you're completely accountable for yourself.
As someone who is all too familiar with this, I thought I would share my best tips on how to stay healthy and productive while working from home during this time in quarantine.
These tips will hopefully motivate you to do your best and to get yourself super well prepared and doing great for when this is all over and done with!
Keep scrolling for my best tips on how to remain motivated and productive during social distancing:
Get Dressed
Getting dressed in an outfit that isn't your house clothes or even pajamas will make you feel way more professional and put together. I think it's super tempting to just stay in your comfy house clothes all day long if you don't have to go anywhere, but if you put on an actual outfit you're going to be sooo much more motivated to get things done and be productive.
When you look good, you feel good and this is so great for your mental health, wellbeing and overall productivity!
Get Outside When You Can
This one is really going to help you clear your head and get back on track and focused on what you need to be focused on. We were not meant to be inside 24/7, so it's normal to go a little crazy after you've been cooped up inside for so long!
Go for a walk in your neighborhood daily, while still practicing the required social distancing measures. It will reduce your stress and give you some necessary alone time away from family or roommates. When you get back inside your motivation will be fresh and your productivity will go up as a result!
Separate Your Space
Dedicate a corner (or a full room if you can) of space in your house or apartment to be for working only. You might be tempted to work on the couch or even in bed, but doing that is going to make you lazy and comfortable instead of motivate you to get a bunch of stuff done!
Set up a spot and make sure you work there and only there. It's also a mental thing where once you're doing that you're going to train yourself to get into the right mindset and go into beast mode whenever you're in your work space.
Take Breaks
Mental burnout is very real and it's a huge problem. Just because a lot of us don't work jobs that are physically demanding and exhausting, doesn't mean that you can't still be exhausted from computer work!
Taking breaks is necessary for maintaining good mental health and increasing your productivity levels. This can mean different things for different people – you might want to spend half an hour working out, or meditating, or maybe playing video games is your thing!
Anything that will take your mind off of work and give you a little bit of time away from reality for a little bit will be a huge help.
Keep Your Space Clean and Clutter Free
I talk about this a lot in my posts, like my healthy habits for a productive week one, and it's because I think it's probably the number one thing you can do to reduce your stress and improve your mental health when you work from home.
When your space is cluttered and dirty, you're really not going to be motivated to be productive and get things done. If you make sure that it's neat, tidy and clean then your mindset will be so much healthier and more positive!
If you're not a fan of housework (like me) you can make yourself into one slowly but surely. I used to hate doing chores around the house but I've found that I can get myself addicted to the feeling of having a sparkling clean apartment, and this feeling is enough to motivate me to do tasks that I used to find irritating.
Once you start with just one task, that one annoying thing that you need to do to make real progress, then it's going to snowball until you've just cleaned your entire place and you're feeling like you accomplished something great!
Related Posts:
Thank you so much for reading my best tips on how to stay healthy and productive while working from home! Are there any tips you live by that I missed on this list? Let me know in the comment section below, and if you liked this post you can definitely share it on Pinterest and spread these tips to others! Also follow me on Instagram for similar content if you're interested 🙂 Stay safe and healthy out there xx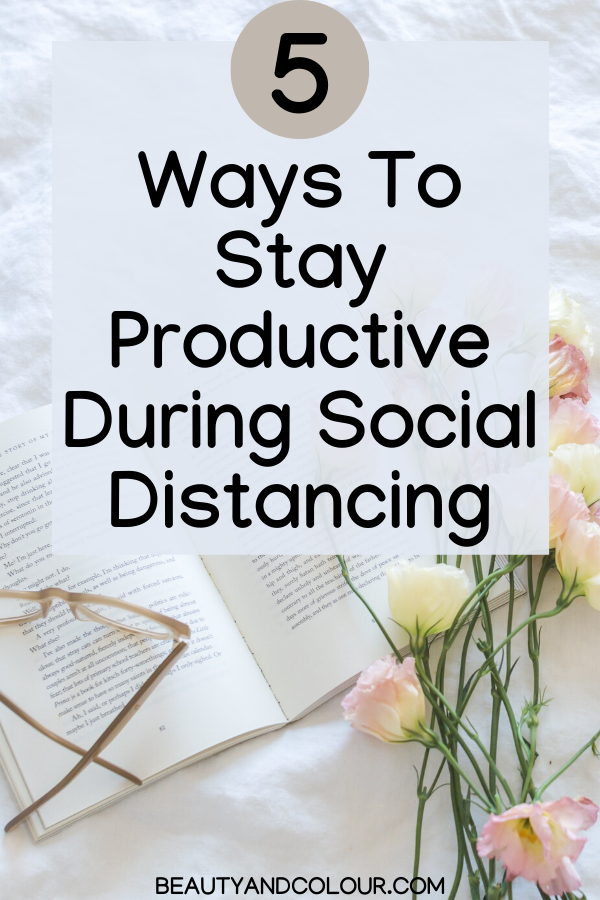 beauty and colour healthy plant based productive quarantine tips vegan work from home
Reader Interactions