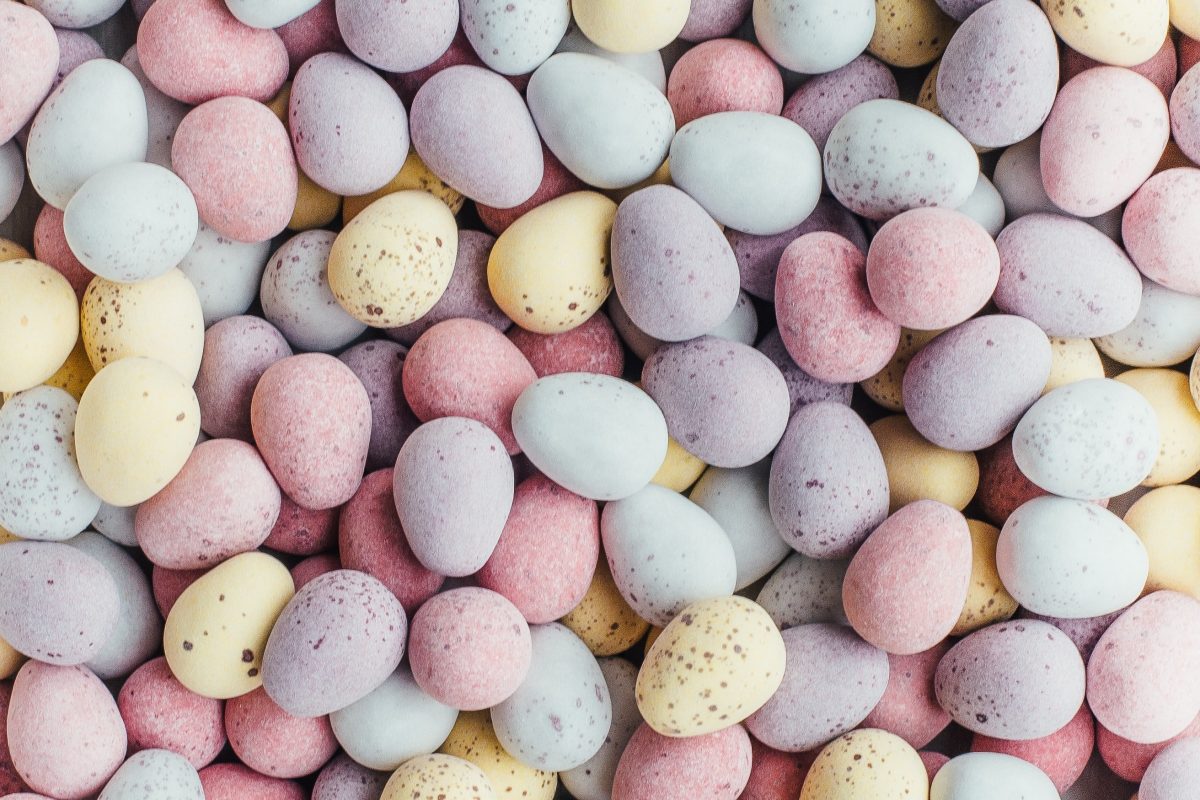 With everything that's currently going on in the world, I wanted to post something happy and hopefully uplifting today. Easter is coming up next month and that's always a fun holiday to celebrate, so today I'm sharing my favorite vegan dessert recipes for Easter!
I love doing dessert posts because I have a major sweet tooth, and there is endless inspiration on Pinterest for dessert recipes.
So just keep scrolling to check out some of my favorite vegan dessert recipes for Easter 🙂
Carrot cake has to be one of my favorite desserts of all time! It can *kind of* be classified as "healthier" and yet it is still so delicious.
These cupcakes actually are healthy because not only are they vegan, but they're refined sugar free AND gluten free!
The frosting is made from coconut and cashew – a perfect replacement for cream cheese.
Baked donuts are a lot healthier than deep fried donuts of course, so this recipe is such a great light option with a lot less oil!
You can put some cute pastel colored sprinkles on these, and make any color of icing you want to make them Easter themed.
Yes, you read that right! It's a cake with the Easter bunny's tail on it and it's so adorable!
It's a layer cake with both chocolate and vanilla, as well as a peanut butter buttercream frosting.
Making this cake is a little involved, but definitely worth it if you're having company over at your place for Easter.
Cookies are always a classic dessert option, and these ones can be shaped and decorated any way you want for Easter!
I have definitely shared this recipe from Minimalist Baker before, and it's because these cookies are so delicious and classic.
You can make these into any shape and decorate them however you want! You can make ghosts for Halloween, candy canes for Christmas, and of course Easter eggs for Easter 🙂
If you're a chocolate lover, you're going to be a huge fan of this cake!
Since Easter is a holiday that has come to be centered around chocolate, this recipe is perfect.
I used to loooove creme eggs when I was younger, so I was so stoked to find this vegan recipe for them from Gretchen's Vegan Bakery!
These ones are made from chocolate, vegan butter, and corn syrup (for a healthier option you can use agave)!
These cupcakes are seriously adorable! The Easter eggs on top of the icing are made of almond paste, which is super creative.
This has to be one of my favorite vegan dessert recipes for Easter!
Related Posts:
Thank you for checking out some of my favorite vegan dessert recipes for Easter! What are your plans for the Easter holiday weekend? Tell me about them in the comments section below, and if you liked this post, you can always share it on Pinterest!

beauty and colour blogger dessert easter fashion lifestyle Vegan recipes
Reader Interactions