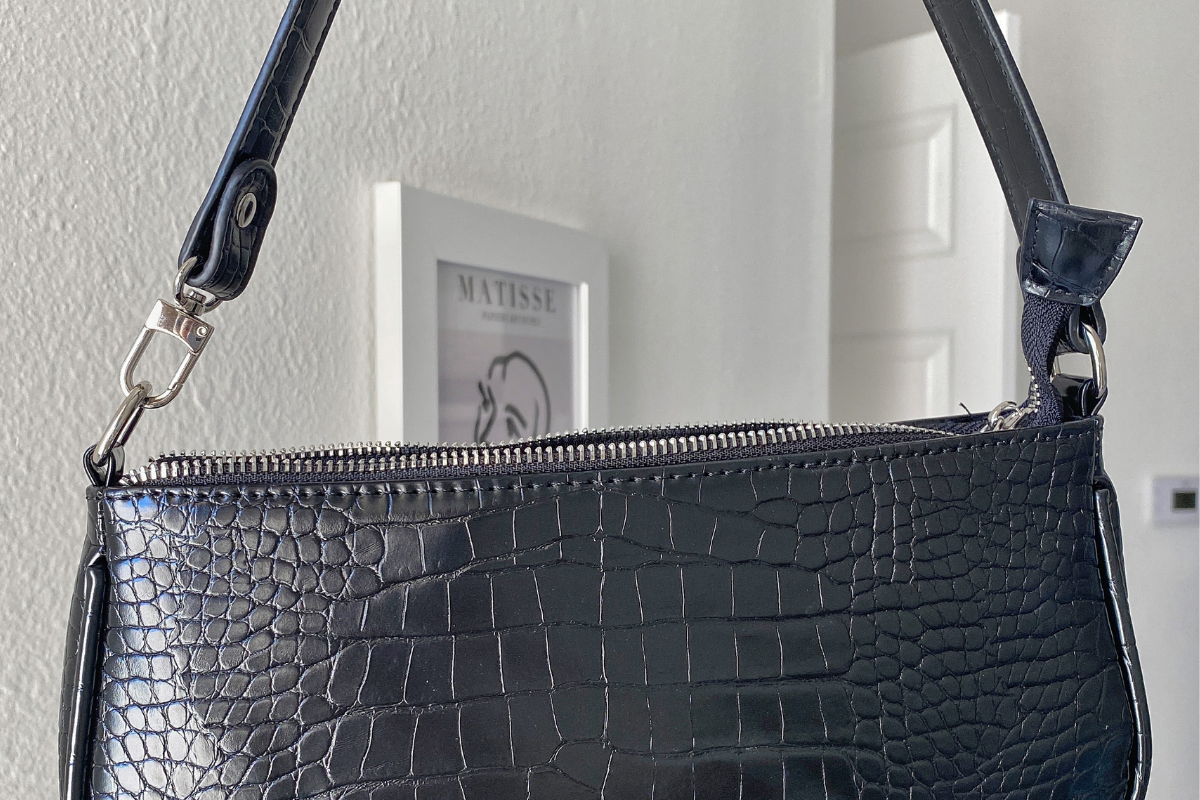 Now that technology is so advanced and vegan leather looks and feels so realistic these days, there really is no more need for animal based leather! Vegan leather is not only more sustainable and better for the planet in so many ways, but it's also the cruelty free and compassionate choice. So hopefully this list of vegan leather bag brands to check out will give you some ideas on where to shop for your next bag purchase!
Keep reading to find out what brands I'm talking about, as well as a little bit of information about why you should choose leather alternatives!
Why Choose Vegan Leather?
There are so many different reasons to choose vegan leather bags over animal based leather products. But essentially, it boils down to a couple of things: ethicality and sustainability.
On the first point, if you have never seen behind the scenes footage of what happens in an animal slaughterhouse (where leather comes from) I would definitely recommend you go over to YouTube and check out some videos, because it's shocking, disgusting and legitimately horrific what goes down.
So with that being said, vegan leather is for sure the compassionate choice that directly helps innocent animals by decreasing demand for animal based products. There is no need to buy products made from animal leather – it's like your cat or dog being made into a bag. Literally no way to justify it or make sense of it whatsoever.
Second, animal agriculture is responsible for a LOT of carbon emissions and is ruining a lot of our natural environment in a big way. Vegan leather is the more sustainable option, so when you buy it you are also doing something great for the planet!
DISCLOSURE: THIS POST CONTAINS AFFILIATE LINKS, WHICH MEANS THAT I GET A COMMISSION IF YOU DECIDE TO MAKE A PURCHASE THROUGH THESE LINKS, AT NO ADDITIONAL COST TO YOU.
Best Vegan Leather Bags:
Matt & Nat is an amazing Canadian bag brand that values social responsibility and sustainability! They make tons of different accessories – everything from bags and wallets, to outerwear like jackets and sunglasses, to shoes and travel stuff!
You're pretty much guaranteed to find something you like on their website, or a few things! 🙂 They are available in huge retailers like Nordstrom and more in several different countries now, so they're pretty easy to find.
If you're looking for a luxurious high end vegan leather bag, Stella McCartney is definitely your best bet! Stella is the daughter of Paul McCartney, and her and her dad have been devoted vegetarians for years.
Stella McCartney has built a British fashion house where she creates more than just bags – she has a full clothing line and even a partnership with Adidas for sportswear collections.
I am obsessed with everything that JW PEI makes! This is such a fashion forward and trendy vegan leather bag brand, because their designs look like they're high fashion/couture but for such affordable prices!
They always have so many new collections and are constantly coming out with more and more pieces. Definitely check them out if you're looking for cute designs at amazing prices!
After a terrifying and traumatic experience walking past a butcher shop that kept LIVE ANIMALS in cages before slaughtering them in front of customers for their meat, the LaBante founder went vegetarian on the spot and later founded her company that combines fashion with her values and ethics!
LaBante makes bags out of recycled plastic bottles, so it's a conscious and sustainable brand. Their designs are more classic – they have a lot of big tote style bags that are functional for everyday purposes.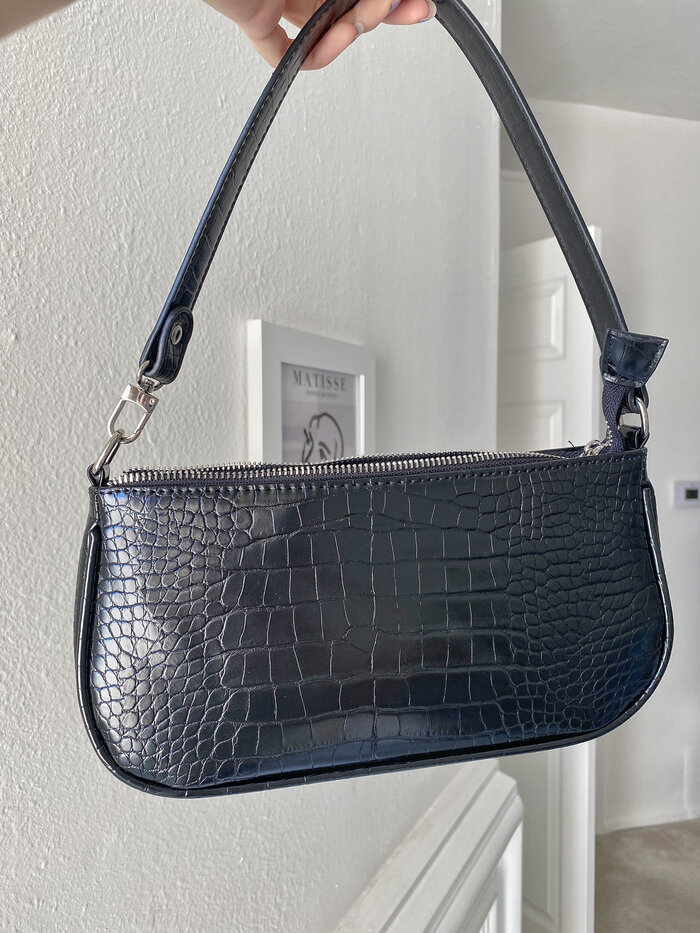 Pixie Mood is the cutest – everything from their company name to their products is just adorable! They make purses, wallets, backpacks, and more. They're committed to making beautiful vegan pieces that are trendy and affordable.
Melia Bianco is a sweatshop free and PETA cruelty free approved vegan leather bag and accessory brand! They are super conscious of who their suppliers are, and work closely with them to make sure that they succeed as well.
Their mission is to offer affordable luxury that is well made and stylish. Their bags are on trend and so cute!
This is the cutest accessory company that makes lots of card cases and ID holders, with bags and purses mixed in too. Their designs are really girly and perfect if you're looking for colors like soft pale pink or just classic beige.
Nanushka is a high end brand available on Net-A-Porter, and makes amazing vegan leather bags and even pants, skirts and dresses! Their products are so realistic it's insane.
They do have a little bit of a higher price point, so keep that in mind, but it's well worth it in my opinion because their pieces will last forever!
This brand is technically a shoe company with non vegan options, but they DO have a big collection of vegan leather bags which is awesome. They're also super stylish and affordable, so it's win win!
Angela Roi has such gorgeous high quality bags that are priced in the middle range. They are definitely more affordable than the typical luxury price point, but the quality is still there!
All of Angela Roi's bags are handmade from ethical, non animal based materials.
Related Posts:
Thank you so much for checking out my choices for the best vegan leather bag brands out there right now! Are you familiar with any of these brands or have you bought anything from them before? Let me know in the comment section down below, and if you liked this post feel free to share it on Pinterest! You can also follow me on Instagram for tons of similar content 🙂
As always I hope you guys are staying healthy and safe out there, and talk soon xx
bag beauty beauty and colour brand fashion healthy leather lifestyle plant based style vegan
Reader Interactions