So Coachella is over for the year, but fortunately that means that summer festival season is officially here! If you're planning on going to a festival or two within the next few months, you should be ready to spend a lot of time in the hot sun, so being 100% prepared is super important – which is why I'm writing a guide on what exactly you need to pack for a music festival. Your day can actually be ruined if you don't have what you need and when you're spending hundreds – if not thousands – to attend a music festival that is the LAST THING you want, so here's a list of the things that I always make sure to bring with me to Coachella and that you'll need at any music festival you're planning on going to this year:
DISCLOSURE: This post contains affiliate links, which means that I get a commission if you decide to make a purchase through these links, at no additional cost to you. This helps so much in keeping this site up and running and I truly appreciate your support!
WHAT TO PACK FOR A MUSIC FESTIVAL
Reusable water bottle – A lot of festivals have water refilling stations so that it's really easy to stay hydrated throughout the day. Don't underestimate how much water you should be drinking, especially if you live in a warm climate, because I've seen people pass out from dehydration multiple times and it doesn't look fun. Make sure the bottle is empty when you get to the festival of course! I use this one and love it!

Sunscreen – This one is probably the single most important thing you can bring! In Palm Springs it's usually over 100 degrees in April when Coachella rolls around. It might not get that hot where you are but protecting your skin from the summer sun is important no matter what the temperature is. Even if it's overcast the sun rays can shine through and burn you! Don't leave home without your sunscreen 🙂

Phone/Camera – You'll be taking so many pictures! I always just use my iPhone but some people prefer a DSLR. There are also cute Instax ones that are super small, portable, and easy to bring with you anywhere. Just don't forget to check what kind of cameras aren't allowed in to whatever festival you're going to.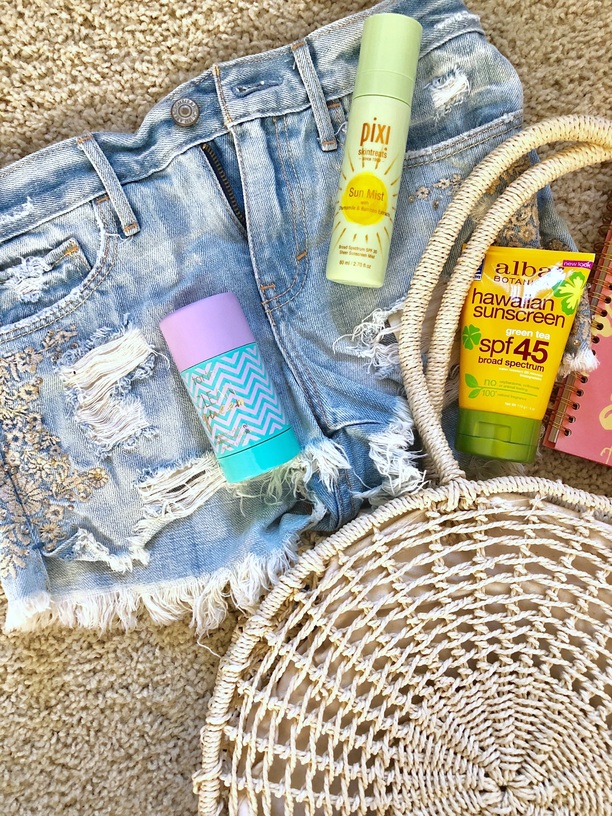 4. Light Jacket – Ideally something that you can wear during the day that won't be too hot (so you can travel light rather than bringing a jacket in a backpack) and that will also keep you warm at night. Wearing one during the day can also help protect you from the sun which is a bonus.
5. Small Snacks – A lot of festivals don't allow outside food, Coachella being one of them, but at the very least you'll need something for the drive or walk there so you're not too hungry when you get in to the festival. Festival food is yummy but kind of overpriced haha! I always bring Clif bars with me!
6. Makeup Setting Spray – Since you'll be out all day, you probably will want your makeup to last that long too! My favorite is this CoverFX one (click here) because it gives your skin such a gorgeous glowy finish!
7. Sunglasses – This one's pretty self explanatory – the worst thing at a music festival is having the direct sunlight shining in your face with no way of blocking it!
8. Blotting Papers – This is especially important if you have oily skin! It's nice to keep your face matte and oil free all day long especially if you're going to be outside all day. These ones from Fenty Beauty are amazing!
9. Deodorant – You're going to be spending long hours out on a field in the hot sun, so in order to stay comfortable and fresh you're going to want to have this with you at all times. There are some awesome travel size ones available (like this one from Tarte) that can fit into pretty much any size bag.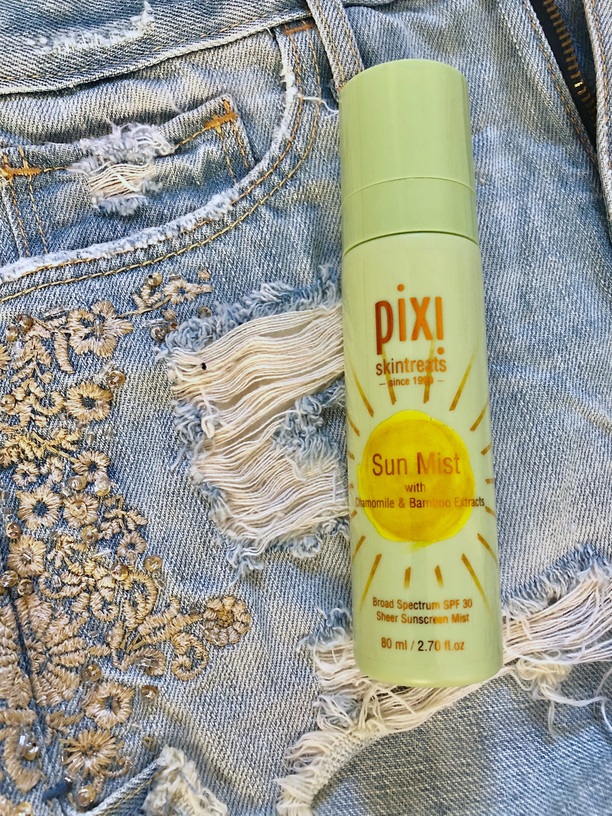 Thank you for reading my guide on what to pack for a music festival! What festivals are you headed to this summer?
Shop My Festival Favorites!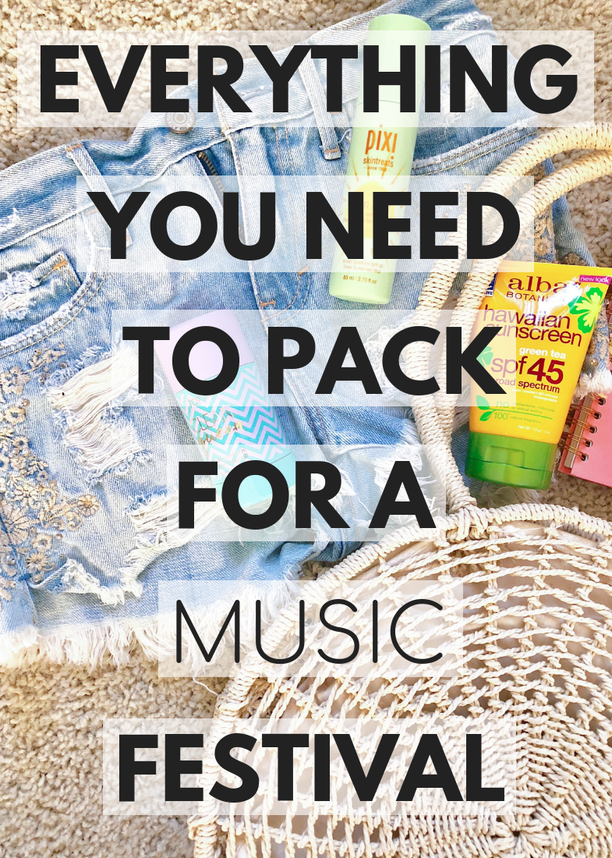 beauty blogger coachella fashion festival los angeles pack style vegan