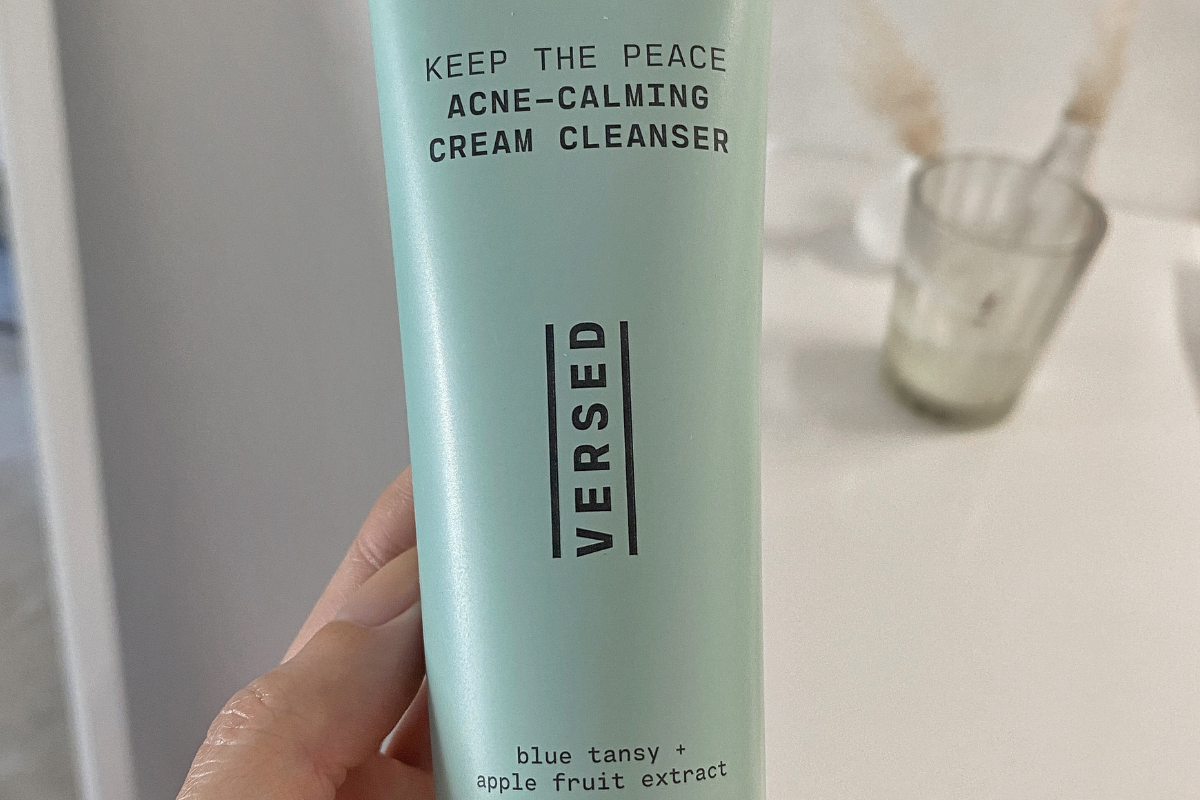 Taking good care of your skin is one thing that will really help you maintain a youthful look and glow as you age, so today I have a list of some of the best cruelty free and vegan face wash and cleansers to choose from! I have a wide variety of products in all different price ranges in this post, so there should be something for everyone. These products are specifically formulated to be used on your face, so it's definitely recommended to use something like these instead of just plain hand soap or water alone.

I could go on and on about all of the reasons why, but the main reason is that animals are kept in cages for literally their entire lives and most never even see sunshine or the outside of a testing lab. It is an extremely harsh and cruel environment (not to mention the fact that they have to endure chemical burns on a regular basis) and it's not "only" rodents that companies test on, it's cats, dogs, and rabbits too.
But because you're here reading this, it's pretty likely that you're already aware of all of that, so thank you so much for looking into the best cruelty free and vegan face wash and cleansers today! If you have a family member or friend who isn't aware of the realities of animal testing, you could share this post with them to help inform them of why it's so important to avoid buying products that were tested on animals.
Keep scrolling to see the best cruelty free cleansers, and I hope you find your new favorite product here!
DISCLOSURE: THIS POST CONTAINS AFFILIATE LINKS, WHICH MEANS THAT I GET A COMMISSION IF YOU DECIDE TO MAKE A PURCHASE THROUGH THESE LINKS, AT NO ADDITIONAL COST TO YOU.
Best Cruelty Free and Vegan Face Wash and Cleansers
This is one of the best cruelty free and vegan face washes out there because it contains gentle exfoliators, including lactic and malic acids and grape extract, for smoother and more energized skin with each use. It's completely fragrance free, so it's great for people who have sensitive skin, and it can also potentially even help clear up acne and breakouts. This is one of my personal favorites!

This option from Summer Fridays is relatively new, and it's filled with amino acids in a gel formula that works well on all skin types. It has the "clean at Sephora" label for its high quality and clean ingredients, and it doesn't have a strong scent to it, so if you're someone who prefers unscented skincare products then you might want to try this out!
The product packaging is so gorgeous and Instagram friendly too! 🙂
This is another one of the best cruelty free and vegan cleansers also from Glossier! It's extremely soothing (not to mention noncomedogenic so it will NOT clog your pores), conditioning, and it's affordable as well. Instead of drying your face out like so many cleansers do these days, this one actually makes your skin feel super soft and hydrated!
Glossier takes a "skin first, makeup second" approach and it really shows through in the quality and effectiveness of their products. I highly recommend checking this cleanser out if you haven't yet!
This vegan cleanser from Glow Recipe contains blueberry extract as one of its main active ingredients, which provides tons of antioxidants that give your skin strong protection against environmental stressors. It's also got hyaluronic acid which is super hydrating, and AHA and glycolic acid for exfoliation purposes!
The brand recommends this product for if you're trying to improve your skin's texture and fade light scarring, and it's also great for those with acne prone skin, but it can be used on all skin types.
This is a great gel cleanser that removes your makeup as well as excess dirt and oil, and leaves no residue on your skin in the process. It also has the clean at Sephora seal, so you know that it doesn't contain many of the typical irritants that tend to be in a lot of makeup and skincare products.
I love this vegan face wash because it really helps with soothing redness and irritation on your face, and it leaves you with such a nice healthy glow!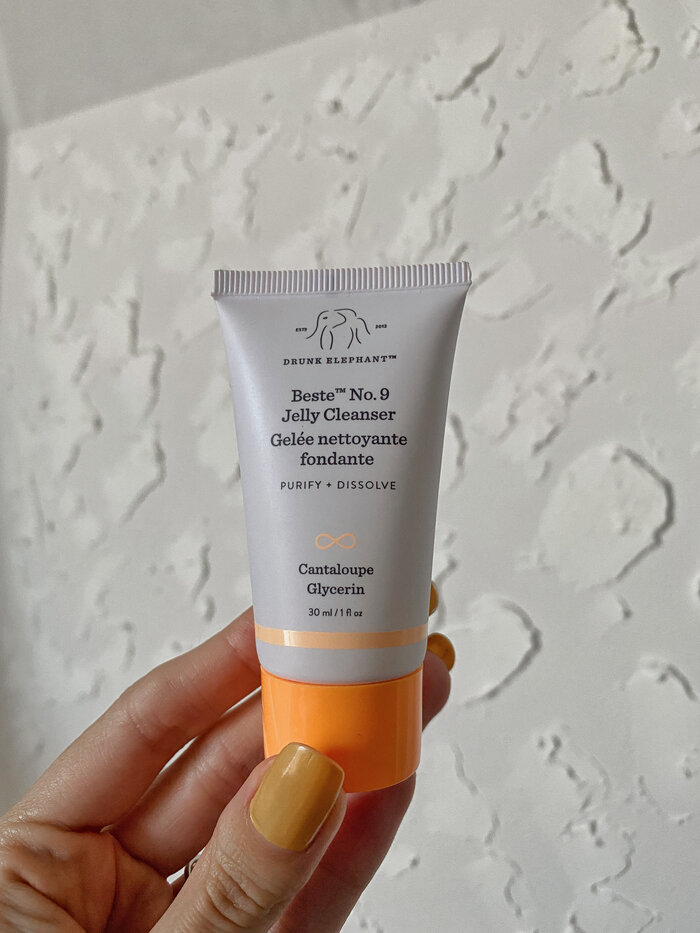 This is another one of the best cruelty free face wash products because it's super gentle on the skin (and therefore great for people who have sensitive skin) but still highly effective as well as hydrating and nourishing. It's a great vegan cleanser with high quality plant based ingredients, and it's even fragrance free and clean at Sephora too!
The formula of this one is super creamy and it just feels great to use. Milk Makeup has other products in their vegan line, including their Vegan Milk Moisturizer which I use and highly recommend.
This vegan cleanser has vitamin C and green tea in it for plenty of antioxidants to purify your skin. Its highlights are that it's great for reducing the appearance of pores, and it also fights shine and helps to keep the oil on your skin to a minimum. It's also a two in one makeup remover AND cleanser, so you can skip a step if you're into double cleansing your face, since this product does such a thorough job!
I definitely noticed less shine on my face throughout the day after using this for a couple of weeks.
This clarifying cleanser is perfect for you if you struggle with acne and are trying to clear up your skin with a high quality face wash that is cruelty free, vegan, paraben free, and filled with clean ingredients like aloe and willow bark extract. It cleanses your skin while also calming irritation, exfoliating, and detoxifying.
You get quite a bit of product for the price, and the bottle should last a relatively long time. The packaging is gorgeous and this brand is one of my absolute favorites for vegan skincare and beauty products.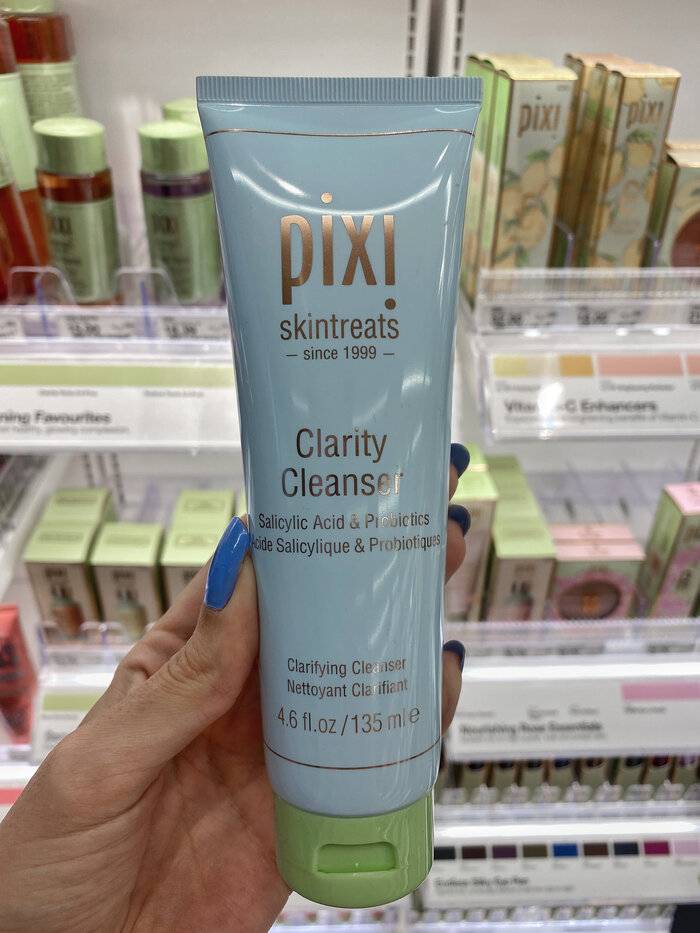 This is one of the best cruelty free and vegan cleanser products as far as drugstore options go! It is SO affordable and yet the quality is still so good, which you can see from the reviews it has on Ulta's website. It has hyaluronic acid and ceramides for hydrating the skin and improving its moisture barriers!
This is another awesome cruelty free and vegan cleanser that works really well for melting away your makeup and cleansing your face at the same time, thanks to the squalane in it. This face wash removes oil and impurities from your skin, and it works really well for people who have dry and/or sensitive skin. Herbivore is also a 100% vegan and cruelty free brand, so that's great because it means that you never have to check their ingredient lists!
This is another great drugstore option that works really well on problematic, acne prone skin. It contains 1.5% salicylic acid, which is known to fight acne and inflammation to help you maintain clear skin. It's super affordable and you get a lot for the price too! It's also free from parabens, sulfates, and silicones which is really nice as those common ingredients can be irritating for some people.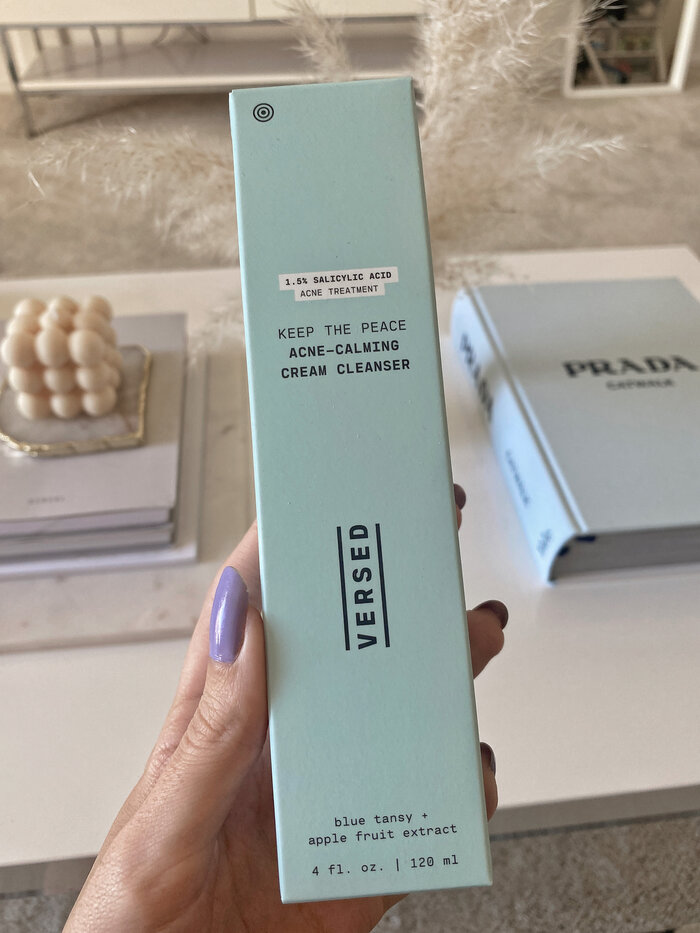 This is one of the best cruelty free and vegan cleansers because it has super clean ingredients, it lathers really well with a nice gel formula and has amazing reviews on Sephora's website! This is an awesome clean brand with ingredients that are actually good for you, and this face wash leaves your skin feeling clean and smooth and without drying it out.
This cruelty free face wash product really lives up to its name by giving you a brighter complexion due to the citrus ingredients in it, like orange and lemon! It also has a ton of antioxidants in it, which are great for your skin. It removes built up oil and dirt and makes your face feel baby soft!
Related Posts:
Thank you so much for checking out this list of some of the best cruelty free and vegan face wash products out there! Have you tried any of these cleansers out before, or are you planning to after reading this post? Let me know in the comment section down below, and if there's a brand that you think should be included on this list that I left out then definitely tell me about it! I'm always looking for new vegan beauty and skincare products to try out 🙂
As always, if you liked this post then feel free to share it on Pinterest, and be sure to check out my Instagram feed for tons of similar content if you're interested 🙂
Stay healthy and safe, and talk soon xx

Reader Interactions