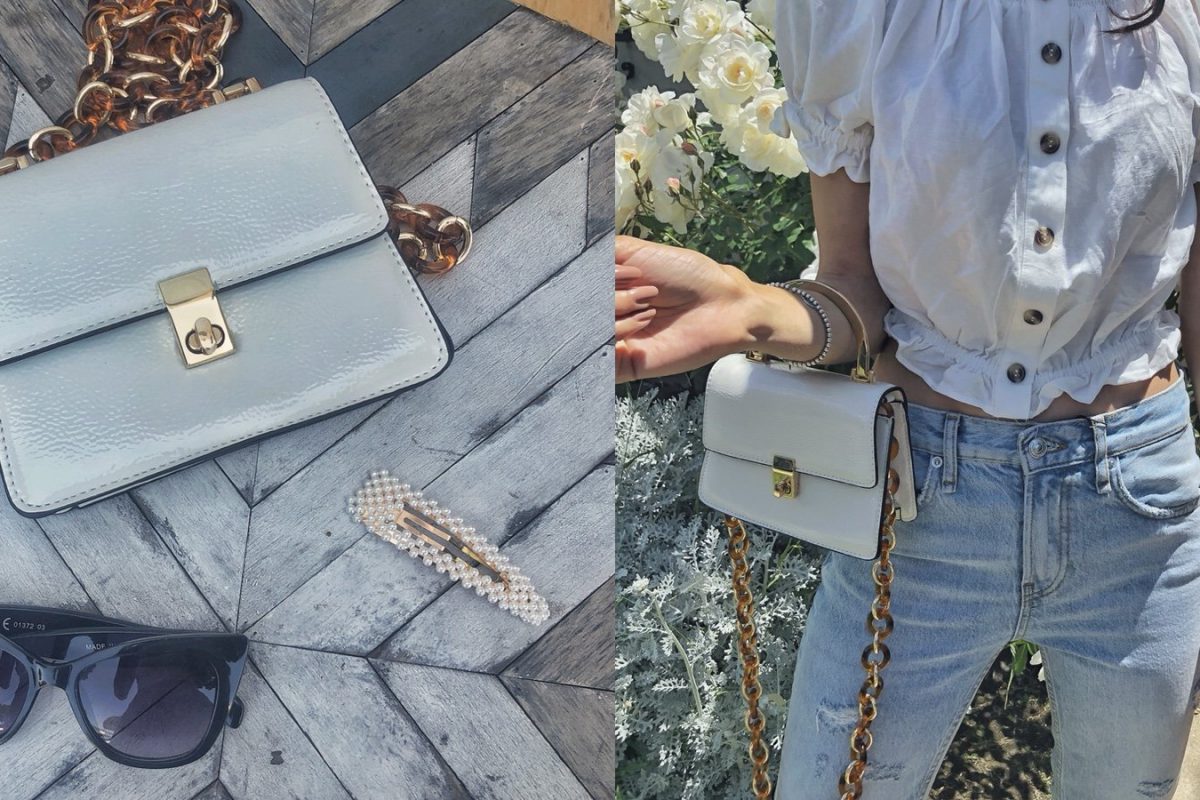 Read on to see my top choices for the best vegan leather bags for summer!
Summer is right around the corner (yay!) and you guys know I love shopping for vegan leather bags! Side note: if you're interested in seeing what I actually eat in a full day as a vegan, click here! Anyway, today's post is going to be a round-up of some of the best vegan leather bags that are perfect for summer and the warmer weather that's headed our way. I picked a few options at different price points, but regardless of price these are all super stylish and trendy. The bag in my photos is from Topshop but currently sold out, so the first option I linked is super similar but not the exact same one!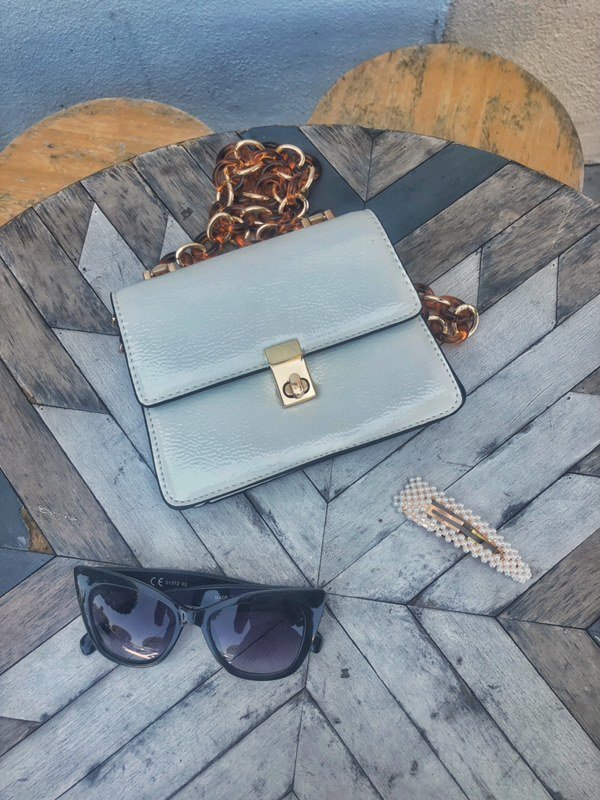 Why Vegan Leather?
I choose to only buy vegan or "faux" leather bags for several reasons. The leather industry is a cruel one (more on that here) and causes a lot of unnecessary suffering to animals. If you think about it, the only reason many of these animals are killed is so they can become a new purse or pair of shoes. I used to buy into this just like most of us and stopped when I found out about the sad realities of this industry, because I personally don't think it's right to take an animal's life just so I can have a designer bag.
Another reason I have now boycotted leather is that the leather industry is one of the worst for the environment. The industry not only uses excessive amounts of water, but it also heavily pollutes local water supplies. It's overall just not very ethical and let's just say I'm not a fan. And considering all the high quality amazing vegan leather alternatives there are on the market today, it's honestly been so simple to cut real leather out!
Will you have to sacrifice your style if you look to shop for vegan leather bags?
Definitely not! Maybe you would've had to back in the 70's when being vegan wasn't really a full on thing yet, but in 2019 the vegan leather game is going sooo strong. Almost every big retail or department store sells vegan leather bags at this point. And if your favorite store doesn't right at the moment, it's honestly only a matter of time before they'll start to.
That being said, check out my picks below for some of the best vegan leather bags for summer:
DISCLOSURE: This post contains affiliate links, which means that I get a commission if you decide to make a purchase through these links, at no additional cost to you.
Topshop is legitimately one of my favorite stores for both clothes and accessories, because I find their quality to be amazing and they also always have the latest trends and the best styles – and not only that but their prices are really reasonable! Sadly, they recently went bankrupt in the US and closed all of their American stores (we had a huge Topshop at the Grove here in LA which I cried a little bit over losing!!) but you can still shop online with FREE express shipping on orders over $50 or free standard shipping on all $20+ orders, and they also still have their physical stores in Europe too!
Matt & Nat is a Canadian based brand committed to selling high quality accessories that are 100% vegan and made out of the best leather alternative materials on the market. They have several stores across Canada and a pop up shop in Soho, NYC! You can shop them online from the US too if you're not near any of their physical stores. They always have the cutest colors and styles!
This brand has tonsss of vegan leather bags and accessories; their selection is almost overwhelming!
If you're into shopping a couple seasons ahead, I also have a post on my favorite vegan leather and suede fall and winter boots – click here to see that!
Another one of my favorite places to shop that always has tons of vegan products in both the shoe and accessory departments is Lulus!
You can also click here to follow me on Instagram if you're interested in seeing more vegan fashion and accessories 🙂
Thanks for checking out my summer picks for the best vegan leather bags! Where do you shop for vegan leather accessories? Let me know in the comments below, I'm always looking for new stores to check out!
If you liked this post, please consider sharing it on Pinterest!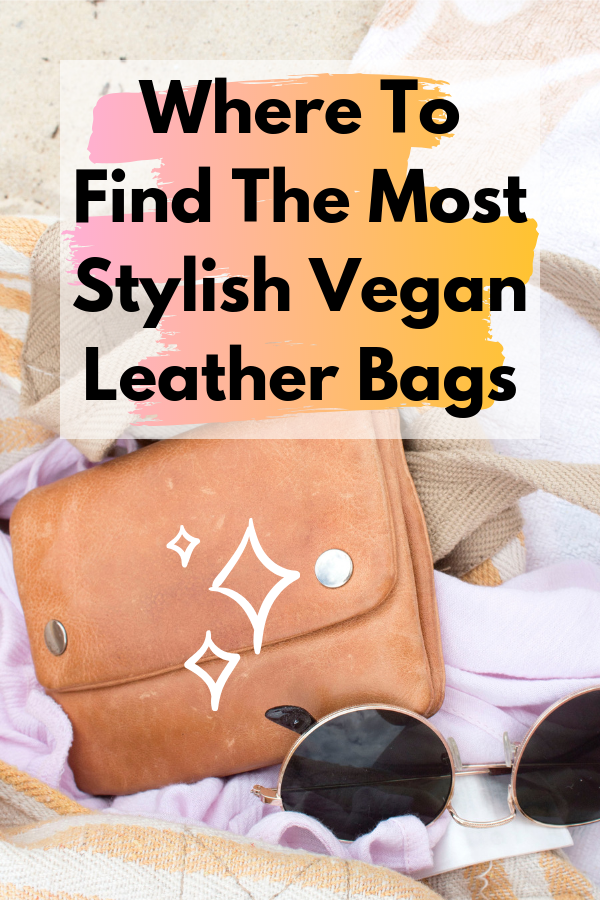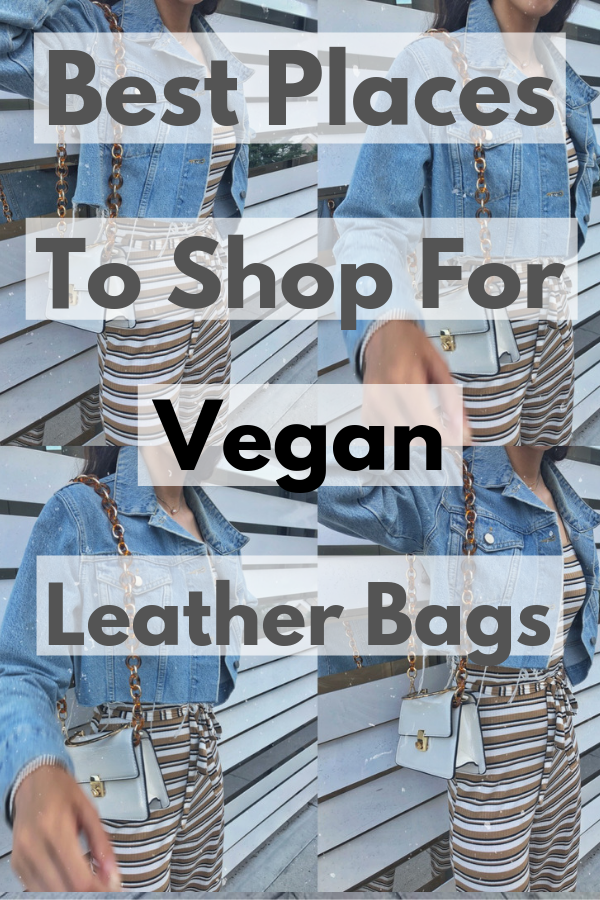 beauty and colour blogger ethical fashion fashion faux leather vegan vegan leather bags vegetarian
Reader Interactions