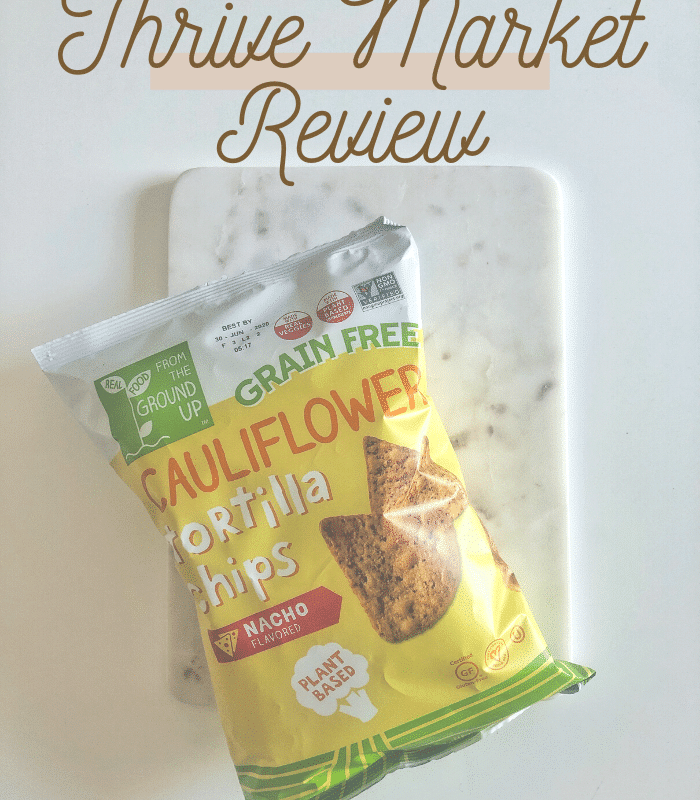 Today's post is a full Thrive Market review covering everything from the cost of Thrive Market, their product selection, the pros and cons of having a membership with them, whether or not I think it's worth it, and more!
Thrive Market actually has a really amazing promotion going on right now where if you sign up you can try it out for 30 days risk free, AND get a free gift worth up to $24 if you sign up for the annual membership!
DISCLOSURE: THIS POST CONTAINS AFFILIATE LINKS, WHICH MEANS THAT I GET A COMMISSION IF YOU DECIDE TO MAKE A PURCHASE THROUGH THESE LINKS, AT NO ADDITIONAL COST TO YOU.
Thrive Market Review: What Is Thrive Market?
Thrive Market is an online membership based market that is basically designed for people who are interested in an active and healthy lifestyle! Thrive Market has a lot of the same brands and products that stores like Whole Foods sell, but at discounted prices.
In the time of social distancing, services like Thrive Market have become more and more popular because of the fact that you can do your grocery shopping from your phone or computer and have it shipped right to your front door!
To start off this Thrive Market review, I'll mention one of the cool things about them – that their products can be filtered into categories that you can shop based on your specific diet and lifestyle preferences (vegan, gluten free, paleo, organic food only, etc). This is so helpful since it makes your shopping process so much more efficient, which is amazing.
The categories that they sell include food/packaged goods and snacks like soups, pasta, crackers, bread, baking mixes, granola and cereal, vitamins, health and beauty products like moisturizer and even makeup and haircare, wine, pet care stuff, and more. They're not a fully vegan store, meaning they do have lots of non vegan food available, but they are super vegan friendly and that's one of many things that I love about them.
Thrive Market is currently available for shipping anywhere in the US except for Alaska and Hawaii.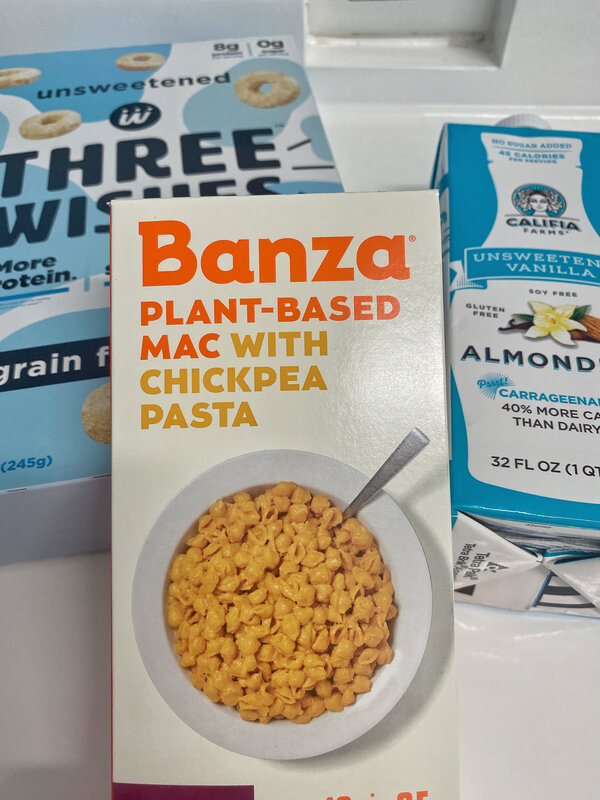 Thrive Market Review: Pricing/Costs
According to the Thrive Market website, they sell their products at up to 50% off what you would pay in a retail store! So there's definitely a cost savings with these premium products that would be more expensive pretty much anywhere else.
Thrive Market has two different types of memberships – month to month and annual. If you get the monthly membership just to try it out and see if you like it, it's $9.95 a month, and you can always change to the annual membership whenever you want. The annual membership is just one upfront payment of $59.95, which works out to only $5 a month! If you sign up for the annual membership through this link, you automatically get a free gift worth up to $24!
Thrive Market says that the reason that they have a membership fee is so they can "cut out the middleman" and pass the savings on to the customer! If you shop even just once a month, it's pretty much just about guaranteed that the membership fee will more than pay for itself anyway. According to their website, the average customer saves $32 per one single order! They even have cute little free gifts available sometimes when you spend over $49.
What's so awesome is that if for some reason you don't save more on your groceries than the $59.95 yearly membership fee, they'll automatically refund you the difference when you renew your membership! So, if you didn't shop much at all with Thrive Market and you only saved $30 for the whole year, you will be given $29.95 in credits to use on future orders, so there's really no risk involved.
This Thrive Market review would not be complete without mentioning that they also have their Thrive Cash Back program, which can be identified by a green label you'll see on some of their products saying "10% Thrive Cash Back". This means that 10% of the cost of whatever item you're buying will accumulate and you'll get that amount in savings off your next order!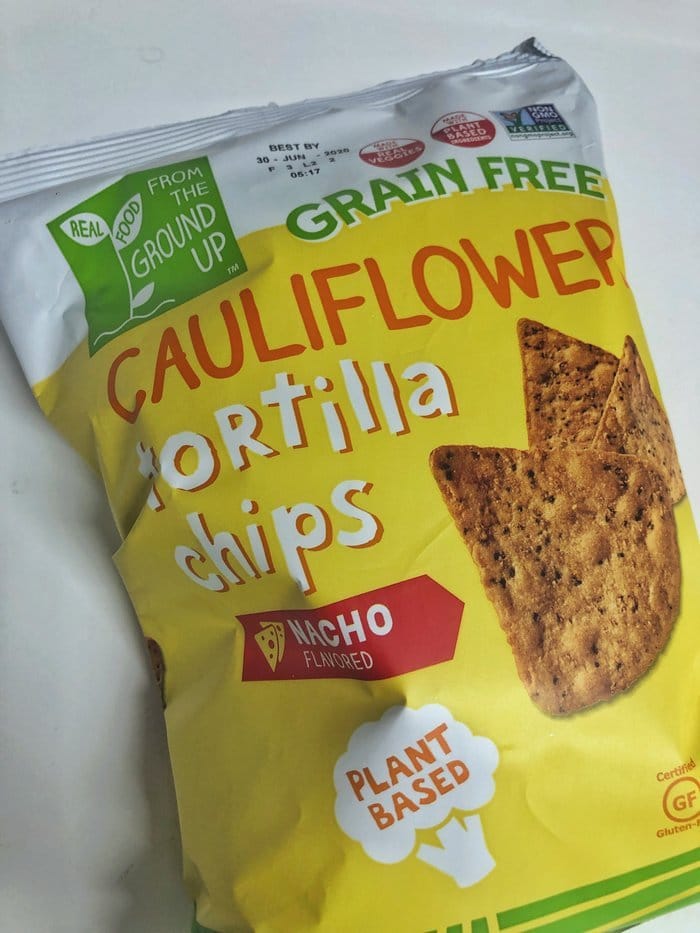 Thrive Market Review: Do They Offer Free Shipping?
Thrive Market offers free shipping on all orders over $49, and they also give you a one time deal of free shipping on your first order of $25+. For any orders less than the $49, they charge $5.95 for shipping, which is super reasonable.
For the sake of a completely honest Thrive Market review, I think if you ordered from Thrive Market at minimum once a month (or even once every two weeks depending on how often you grocery shop and how much you need to buy) you would for sure be able to find $49 worth of stuff to qualify your order for free shipping.
Even if you ordered only your top favorite things from Thrive Market once a month and your order came to less than $49, to me personally paying the $6 shipping would still be worth it. Why? Because it's money you're spending to save your valuable time and avoid the hassle of going out to the grocery store, and honestly you would probably be spending just about that much in gas to get to the grocery store anyway!
Thrive Market Review: Categories
Below are just a few of the food categories that are available on the website. I'll go over a few of my favorites for you and list out what I like about each one in more depth!
Baking
They have a ton of amazing baking ingredients, including their own house made brand that has essentials like vanilla extract, different types of flour, canned coconut milk, corn starch, and lots more.
This section also includes specialty goods like pancake mixes from Simple Mills, gelatin free Dandies vegan marshmallows, and even muffin and cake mixes!
It's important to note in this Thrive Market review that everything that they sell is a *healthier* version of what your typical mainstream grocery store would carry. For example, their stuff is largely free from artificial ingredients, and you might find a delicious pancake mix that also happens to be gluten free and high protein. Thrive Market carries high quality products and at fair prices!
Candy and Chocolate
Okay, can you tell I have a sweet tooth?! In this category you can find high quality dark chocolate as well as candies that are free from the usual artificial ingredients and sweeteners. A couple of my personal favorites in this category are Unreal, which is a chocolate brand that makes a lot of plant based/vegan versions of popular chocolate bars and chocolate covered candies that you probably ate growing up, and Hu, which is another chocolate brand with amazing qualities (like the fact that they use fair trade, organic ingredients, they're non GMO certified, and they're dairy and refined sugar free to name just a few!).
They also carry a candy brand that a lot of people rave about, Smart Sweets, which is a women owned, non GMO and lower sugar/overall healthier candy brand that makes gummy bears and other standard candies.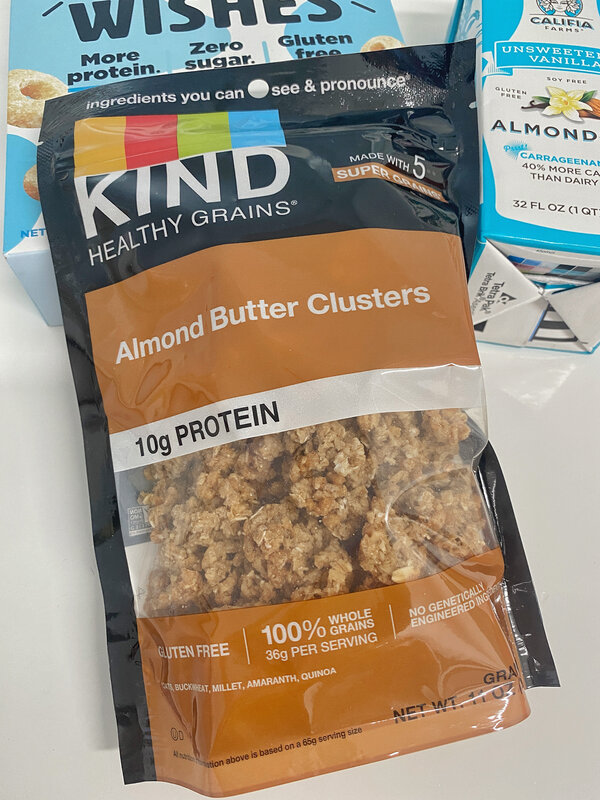 Canned and Packaged Foods
This is the section where you would find things like beans, legumes, and canned tomatoes!
Cereals and Granolas
This section has everything from Purely Elizabeth granolas, Kind cereals, the Three Wishes cereals that everyone loves, Nature's Path products, and even Thrive's own brand of cereals! They have a lot of really great, healthy breakfast products in this category, so I highly recommend scrolling through and checking things out, and maybe picking out something that you haven't tried before.
Thrive Market Review: Favorite Products
I feel like my Thrive Market review wouldn't be complete if I didn't talk a little bit about some of my favorite products from them! Thrive Market has such an amazing selection of snacks and healthy foods, so it's hard to pick just a few of the best things from them, but here's my list of favorite things that I buy ALL the time:
Food and Snacks
Thrive Market brand pastas
Purely Elizabeth granolas AND oat cups
Justin's Dark Chocolate Peanut Butter Cups (SO good!)
Hippeas Vegan White Cheddar Chickpea Puffs
Rao's Homemade Marinara Sauce
Califia Farms Creamers
Amy's soups
Enjoy Life Snickerdoodle Soft Baked Cookies
From The Ground UP Cauliflower Nacho Tortilla Chips
Vitamins
Garden of Life mykind Organics Women's Multivitamin
Country Life High Potency Biotin Capsules
Sunfood Chlorella Tablets
Health + Beauty
Moon Juice Vegan Collagen Protect
Moon Juice Cosmic Matcha
Amazing Grass Protein Superfood Powder
Vega Protein Powders
Pacifica Beauty products
Hum Nutrition Red Carpet Vitamins (I love anything vegan from Hum though! Actually I love pretty much anything from any one of these brands listed haha)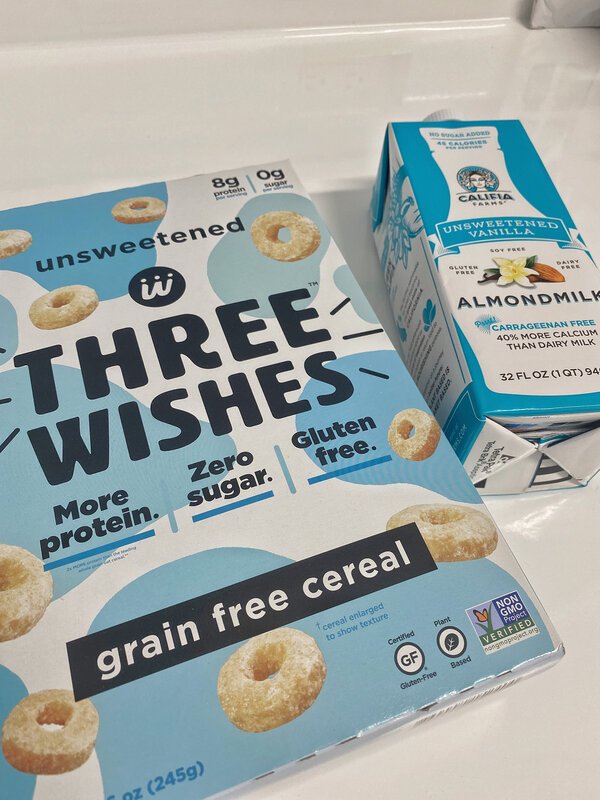 Thrive Market Review: Pros
They sell high quality healthy food for every diet type – vegan, gluten free, paleo, and more!
They support the community (for every membership that is purchased, a free membership is given to a low income family, teacher, or first responder! How amazing is that!)
Good variety of products – their selection is so good, you would probably have to drive around to a couple of different stores to be able to find all of the products that Thrive Market has
Savings of up to 50% off retail
Free delivery on all orders $49+
Thrive Cash Back program – save even more money with this!
Convenient and time saving – groceries delivered to your front door – who doesn't love getting packages?
Cancel easily at any time, without hassle
Thrive Market Review: Cons
There are honestly not too many things that I can find wrong with Thrive Market! But looking at it objectively, the list of cons would be as follows:
They don't sell produce – unfortunately at this point in time they don't have fresh fruits and veggies on their website, but hopefully in the future they will add a produce section to their site!
Having to pay a membership fee – of course it would be better if membership was free, but the cost of an annual membership works out to literally only $5 a month (if you just get the monthly membership and pay it monthly instead of the $59.95 up front for the annual membership then it's $9.95 a month). With either the monthly or annual membership plans, I feel like once you factor in the gas that you're saving with reduced trips to the grocery store AND the money you're saving with their discounted prices, the membership more than pays for itself.
Having to wait for the shipment when you want your yummy groceries right away – but hey, still better than going to the store and battling for a parking spot right?!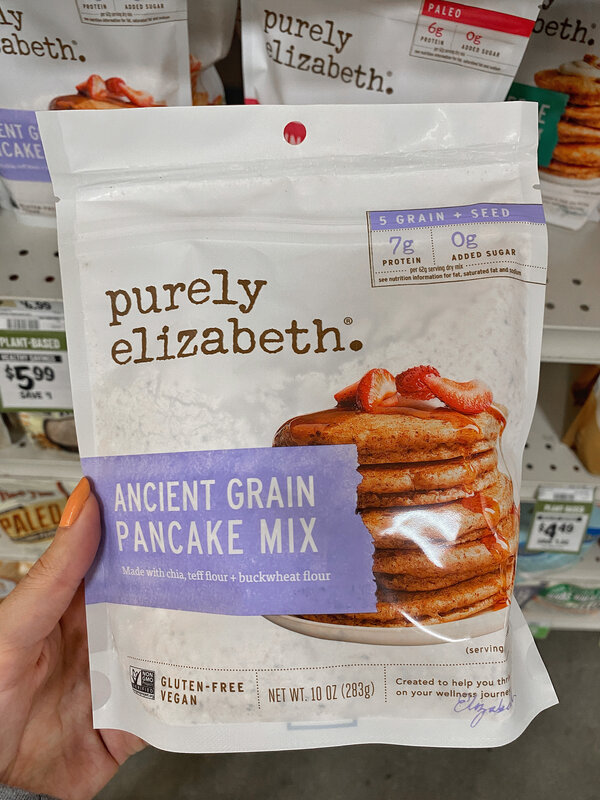 Thrive Market Review: Is It Worth It?
I would say Thrive Market is definitely worth it, for all of the reasons listed above. You can use it to save money on premium organic and healthy food, they ship it right to your door so you don't have to leave your house, they give back to the community, and it's just so convenient and easy to use!
I hope you're enjoying this Thrive Market review, and if you're a big membership and subscription service lover then I would definitely recommend trying out their service! If you do want to try out a membership and see how you like it, you can click here to sign up for a risk free 30 day trial membership and receive a free gift with signup! Risk free means that if you want to cancel for any reason within 30 days of when you first signed up, you'll get a full refund on your membership fee.
Thrive Market Review: Frequently Asked Questions
Do You Actually Save Money With Thrive Market?
Yes, and here's exactly why:
They offer cheaper prices on name brand products that you would see in your local premium grocery store. According to their statistics, the average member saves about $32 per order, which is pretty great!
They have free shipping on orders over $49, so you're saving both your time and the gas that you would have to use to get to and from the store in favor of having your groceries come straight to your front door.
They give you a one time deal of free shipping on your first order of only $25 or more.
They even offer a price matching program, so if you find an item that is the same brand, variety/flavor and size/quantity available at a different online store, you can send them a screenshot of the product page and they will then actually give you the difference in price back in the form of Thrive cash, which can be spent and put towards your next order from them. To me this is one of the coolest features of this Thrive Market review because not everyone knows that they do that!
Related Posts:
Thank you so much for checking out my full Thrive Market review! You can click here to choose your free gift worth up to $24 when you sign up for a new membership. I know this was a ton of information, but I wanted to give the most comprehensive and accurate review I possibly could, so that you can make a fully informed decision on whether or not Thrive Market is a good fit for you!
Have you tried Thrive Market or a similar service before? Let me know in the comment section below, and if you liked this post you can always share it on Pinterest or follow me on Instagram for similar content!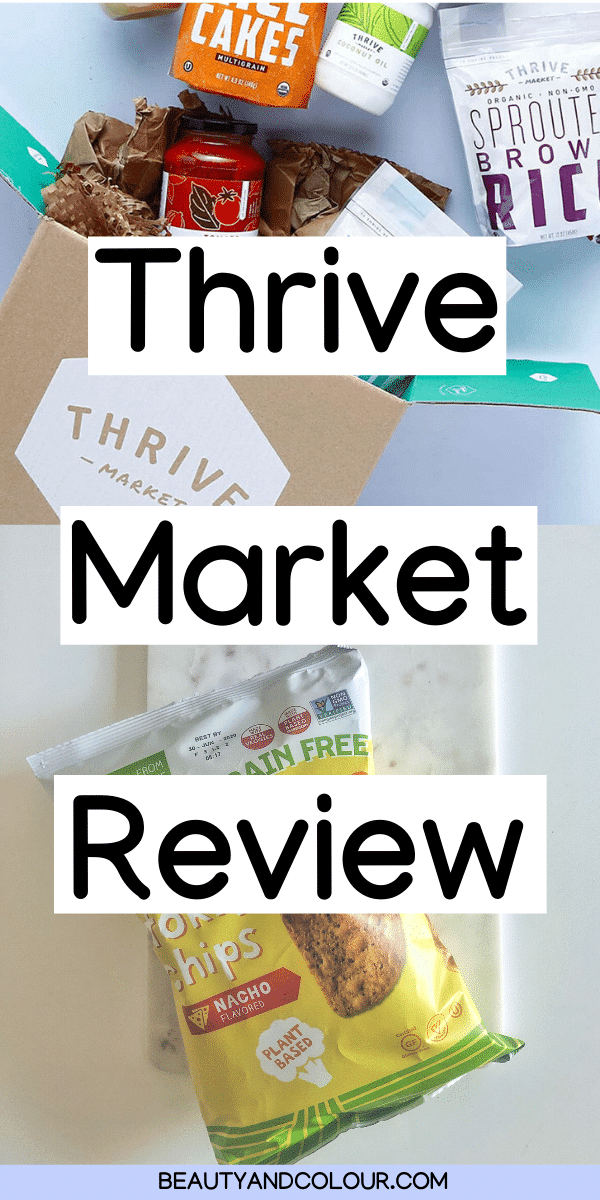 beauty and colour blogger fashion healthy lifestyle online grocery store plant based review thrive market vegan
Reader Interactions