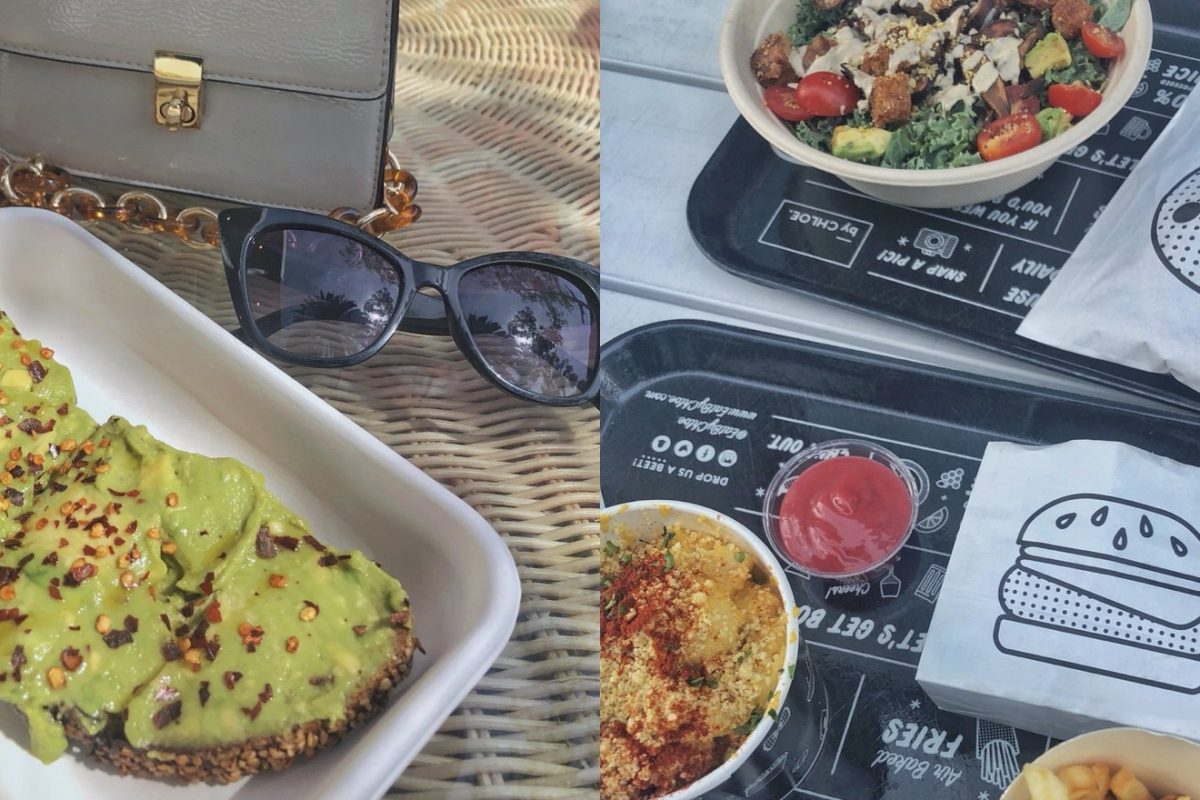 So lately I've been loving watching "What I Eat in a Day" style videos on Youtube, so I thought it would be fun to write a post on what I eat in a day vegan style! I'm hoping this post will inspire you to want to incorporate more colorful plant based foods into your diet, because I truly believe that that is the key to living your healthiest and best life possible. Ever since going vegan three and a half years ago, I can say that I haven't gotten sick once (not even a cold or flu) and I feel more energetic than ever!
As a vegan, sometimes people ask me what types of food I typically eat. So I'm laying out a full day of my meals and snacks, which will help give you guys an idea of the variety of meals that are possible when you're eating a plant based diet. You really can make almost anything vegan, and make it taste as good if not better too!
DISCLOSURE: This post contains affiliate links, which means that I get a commission if you decide to make a purchase through these links, at no additional cost to you.
What I eat in a day as a vegan:
Water
Before I eat anything, the very first thing I do in the morning is drink 30 ounces of water. Yes, you will have to pee every 10 minutes when you start to increase your water intake, but the difference that good hydration makes in your skin and overall health is well worth it. It's no coincidence that models, actresses, and all the girls with the best skin all say that their secret is drinking tons of water!
One thing I've found that really helps me stay on top of my water intake is having a cute stainless steel bottle that I am constantly refilling and taking with me everywhere I go throughout the day (this way I'm also really reducing my plastic usage because I don't buy water at the store, I use my own filtered water at home). I would really recommend you get in the habit of doing that because once you start to reach for your water bottle and bring it with you everywhere it will become second nature and you'll start to see a lot of benefits like smoother skin and healthier nails! I use this bottle and I try to drink two of them first thing in the morning, two more in the afternoon and then two more at night.
Breakfast – 8:30 am
One of my all time favorite breakfasts to make is my easy banana ice cream recipe. It takes under 10 minutes to make it including cleaning time to wash the blender after, and I love adding all kinds of toppings to it like sliced bananas, berries, granola, almond butter, agave, etc! It's really filling but at the same time it's so light that you don't feel bloated or like you ate way too much, even if you finish a giant bowl of it! I also LOVE Daily Harvest oat bowls (pictured below) because they're sooo easy to make and take with you anywhere.
If you want to try them out, you can click here and use my code "caitlin" for $25 off your order on the Daily Harvest site!
Pictured: Daily Harvest Mulberry and Dragon Fruit oat bowl

Other vegan breakfast ideas:
Tofu scramble (coming from someone who used to think tofu was so gross, I can promise you that if you find the right recipe with the right seasonings you can make it taste exactly like scrambled eggs) – I love this recipe

Homemade pancakes

Classic bowl of your favorite cereal with any plant milk and banana slices on top (I tend to gravitate towards low sugar cereals, Trader Joe's and Whole Foods have really good options for that)

Bowl of homemade oatmeal (I use this recipe) with fruit and granola toppings
Lunch – 12:00 noon
I have a sweet tooth, so a lot of times for lunch I'll make a big bowl of oats OR lately I've been LOVING Daily Harvest bowls for lunch! Their bowls are filled with delicious and healthy fruit/vegetable ingredients and they are super filling too. If I'm craving a more savory instead of sweet lunch, they have a category called "Harvest Bowls" which are bowls of mixed veggies with really yummy sauces that you throw in the microwave for a couple minutes and then mix together. There are two in particular that I could eat every day for the rest of my life and never get sick of because they're so good – the Brussels Sprouts and Tahini bowl and the Broccoli and Cheeze bowl. So even though I'm vegan, I'm not a huge vegetable person and I almost never eat things like cauliflower or broccoli, but the sauces in those two bowls are addictive and they somehow make it seem like you're not even eating veggies! If I didn't know already, I would think that they use real cheese in the broccoli bowl.
Other vegan lunch ideas:
A large kale salad filled with proteins like quinoa and tofu

Bowl of rice topped with curry, chickpea chana masala, or aloo matar (veggies mixed into a tomato puree sauce, SO good!)

Spaghetti or other pasta dish

Pizza with vegan cheese
Pictured: Daily Harvest Brussel Sprouts and Tahini bowl (remember you can click here and use my code "caitlin" for $25 off your order on the Daily Harvest site)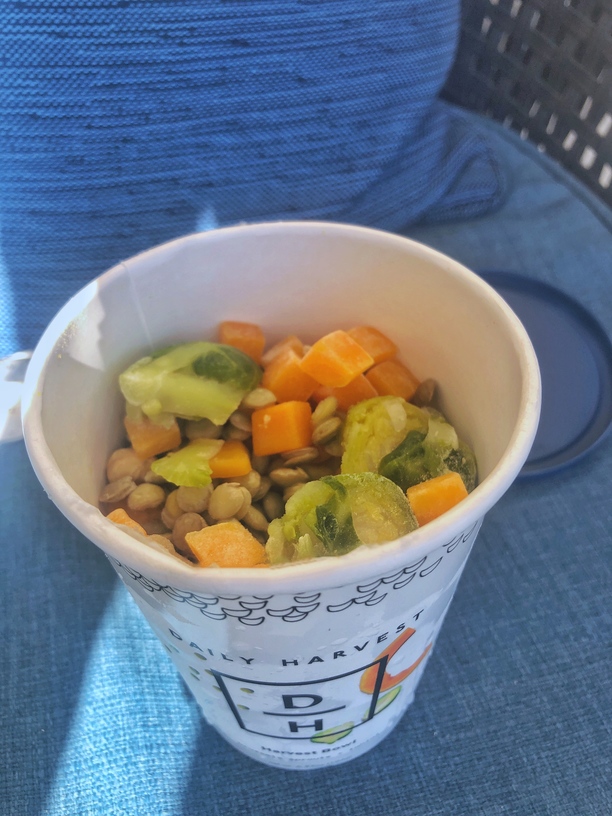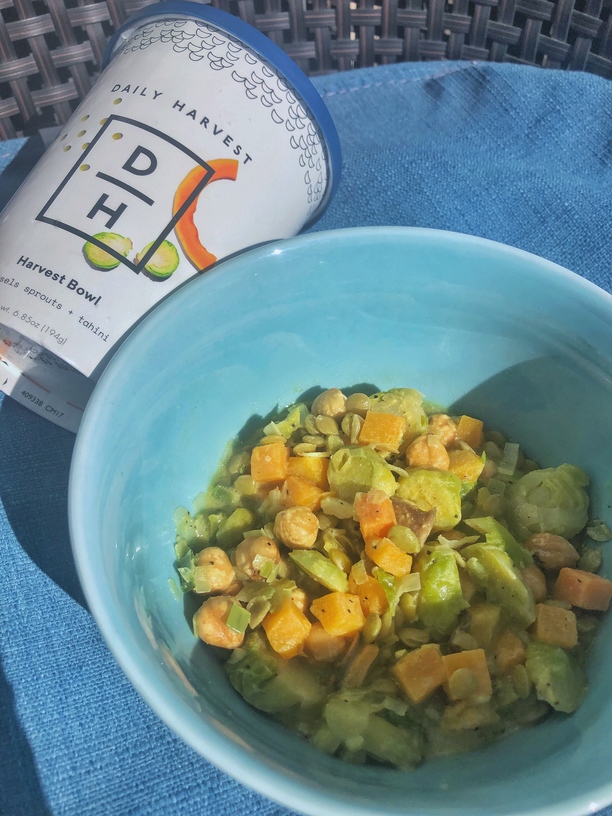 Snacks – anytime I'm hungry. I almost always have a snack in between lunch and dinner and then again before bed, but if you feel like you need a mid morning snack to keep you fueled that's totally fine too, just listen to your body!
For a snack, what I eat as a vegan is usually going to be something that will keep me full until my next meal but that won't spoil that meal. Here is a list of snack ideas and what I typically pack with me when I'm on the go:
One banana + one Clif Bar

Two full slices of loaded avocado toast

A bagel topped with vegan cream cheese or other yummy topping

Carrots and hummus

Crackers and some grapes

A quarter cup of your favorite nuts or seeds – I love almonds, pumpkin seeds, peanuts, or walnuts

Apple slices dipped in your favorite nut butter with granola sprinkled on top

A fruit and veggie smoothie (homemade or Daily Harvest has the best pre-made ones!)

Dinner – 5:00 pm
I tend to go out for dinner almost every day, or if I eat dinner at home then it's because I usually would have already gone out for lunch. To some people this seems excessive, but living in cities like LA or New York, people tend to spend so much time working and running errands that it doesn't make sense for us to make a ton of meals at home because of how time consuming it is. That's not to say that I'm treating myself to a $100 meal every day of the week, it just means that I love fast casual places or places like Whole Foods where I can get a delicious and super healthy meal from their buffet for under $10 and it requires no cleanup or effort on my part! The meal pictured below is from one of my favorite fast casual chains By Chloe, which is all vegan and sooo yummy.
If I were to make a meal like this at home, it would definitely still be delicious but would of course require more time – but I know many people love cooking a really nice meal at home, so here are some recipes if you want to recreate this meal at home:
If I were to make something at home, anything is really possible – soups, salads, burgers, pastas, stir fries, samosas, etc!
Pictured: Kale Caesar salad, Mac and Cheese, and a Classic Burger with fries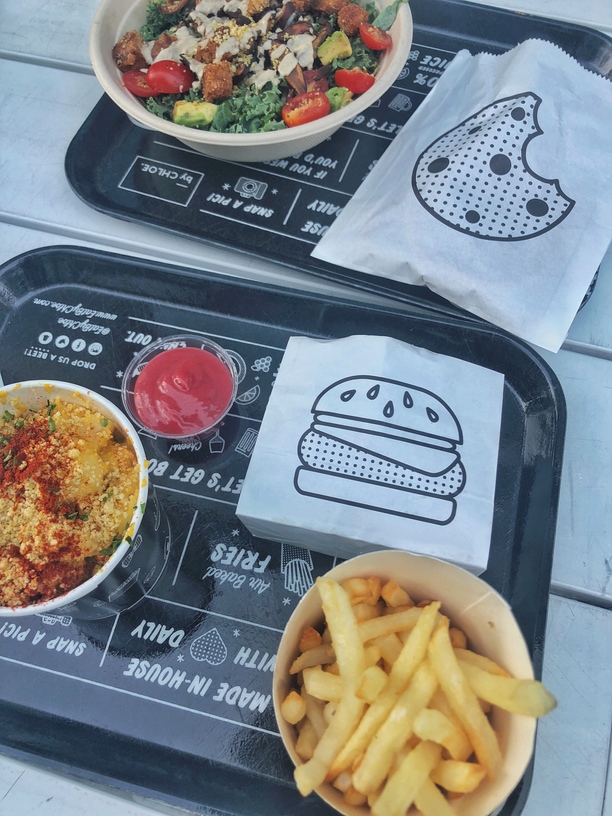 Dessert – 3x a week
We're living in a time where vegan food options are multiplying tenfold and pretty much anything you eat or ate that is not vegan can be made in a vegan form! I feel like no what I eat in a day post would be complete without dessert (haha) and I'm also including this section to illustrate even further just how many choices are available to you if you choose to eat a plant based diet – check out these amazing vegan donuts I picked up from my favorite donut shop in LA, Donut Friend! There are thousands of recipes out there for vegan cookies, cakes, donuts, brownies, blondie bars, anything you can imagine! I have a post on some of my favorite vegan fourth of July desserts if you want to see some of my favorite desserts I make at home to cure my sweet tooth 🙂
Pictured: Donuts from Donut Friend in Los Angeles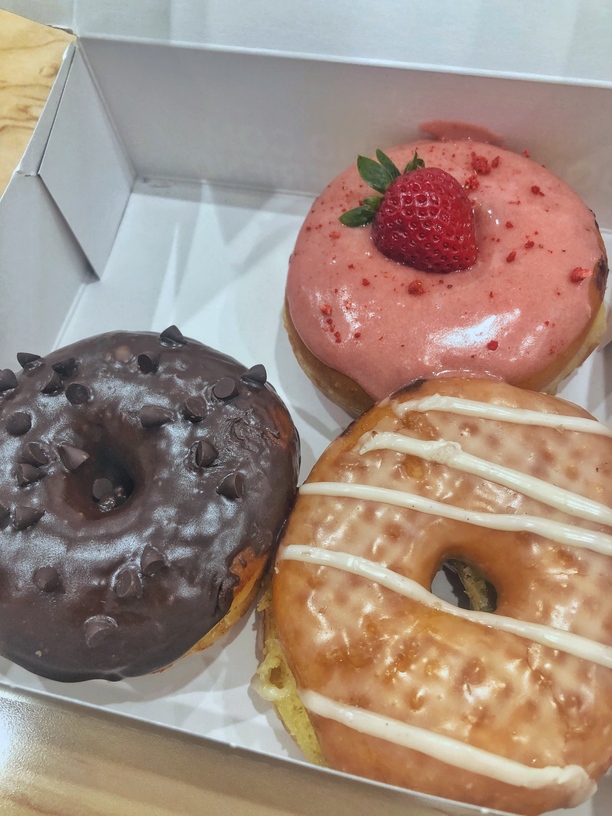 So that is everything that I eat in a day as a vegan! I'm happy to report that in almost 4 years of being vegan, I've gotten blood work done once per year and I have high calcium, protein and iron levels and am healthier than I've ever been! So if you're thinking about making the switch, I would highly recommend it and there are tons of resources out there than can help make it super easy for you. Let me know if you want to see more of these types of posts in the comments below 🙂
For more vegan lifestyle and fashion inspiration you can always follow me on Instagram! And if you enjoyed this what I eat in a day post, please share it on Pinterest!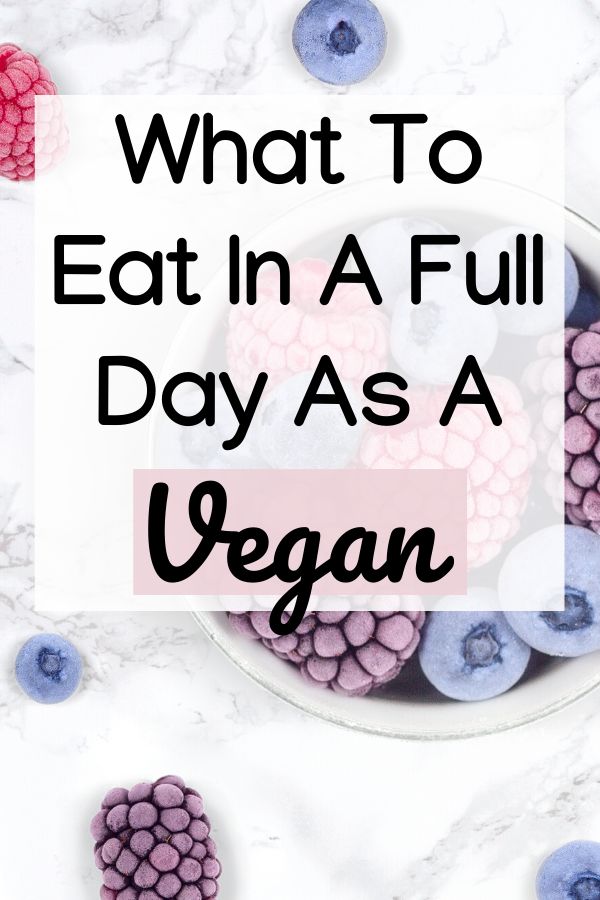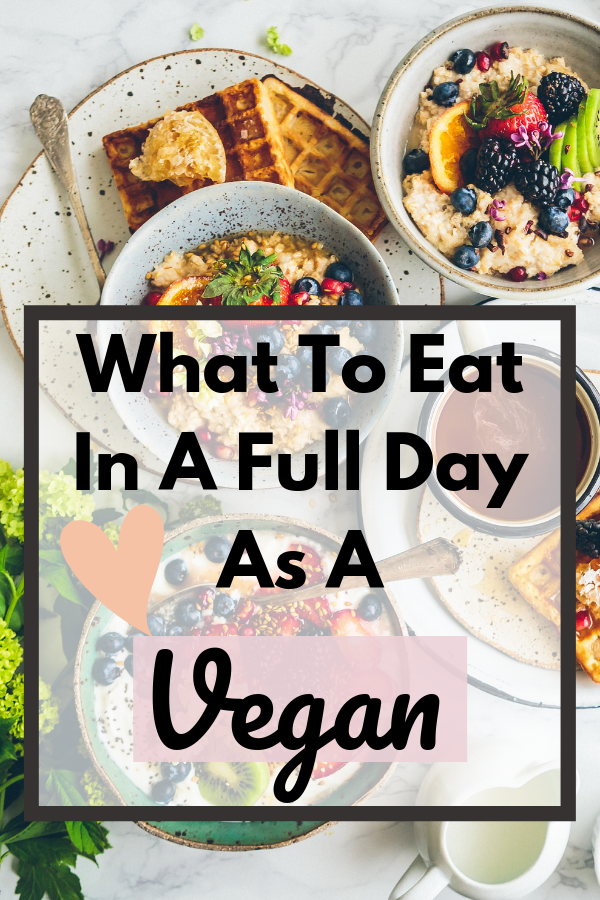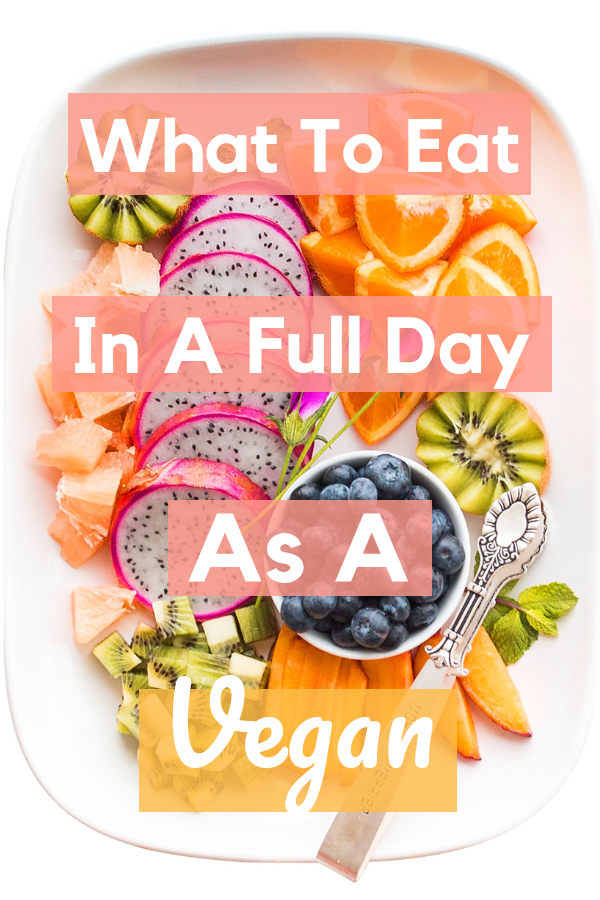 beauty colour fashion lifestyle meal ideas vegan what I eat in a day
Reader Interactions