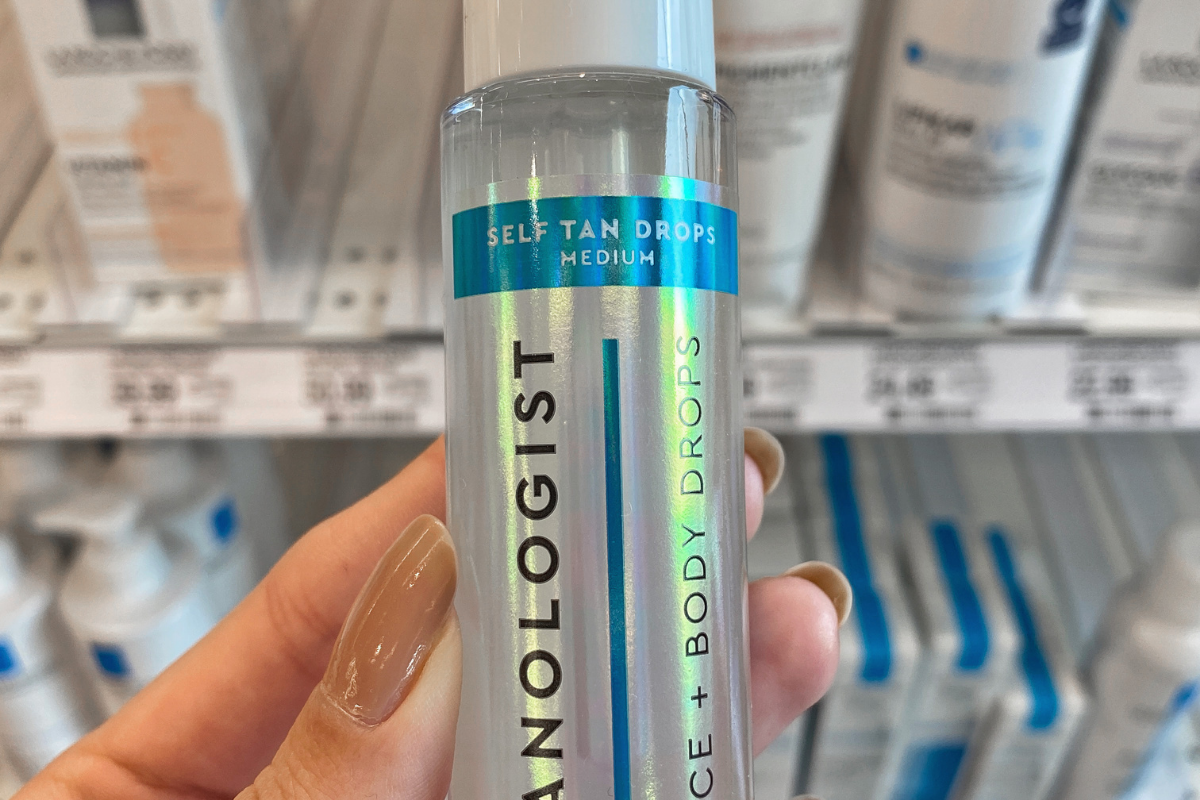 Warm weather is right around the corner, and we all want that sun kissed golden look for summer right? But since sun exposure is terrible for your skin and causes premature aging, using self tanners is just the smartest option for getting bronzed and beautiful skin 🙂 This list of the best cruelty free and vegan self tanners includes a wide variety of products in a range of prices, so you're almost guaranteed to find one you'll love here.
These products are all pretty easy to use, and I only included the best of the best with streak free formulas and that apply really smoothly. Many of these self tanning products also have added benefits like softening imperfections and blemishes on your skin!
Why Choose Cruelty Free Products?
I could go on and on about all of the reasons why, but the main reason is that animals are kept in cages for their entire lives and most literally never see sunshine or the outside of a testing lab. It is an extremely harsh and cruel environment (not to mention the fact that they have to endure chemical burns on a regular basis) and it's not "only" rodents that companies test on, it's cats, dogs, and rabbits too.
But because you're here reading this, it's pretty likely that you're already aware of all of this, so thank you so much for looking into cruelty free and vegan self tanners today! If you have a family member or friend who isn't aware of the realities of animal testing, you could share this post with them to help inform them of why it's so important to avoid buying products that were tested on animals.
DISCLOSURE: THIS POST CONTAINS AFFILIATE LINKS, WHICH MEANS THAT I GET A COMMISSION IF YOU DECIDE TO MAKE A PURCHASE THROUGH THESE LINKS, AT NO ADDITIONAL COST TO YOU.
Best Cruelty Free and Vegan Self Tanners:
I had to start the list off with my personal favorite from Isle of Paradise. This product is super easy to use, goes on smoothly and evenly, and comes in the cutest bottle!
The formula is hydrating, so it's a moisturizer and a self tanner all in one. It also contains several nourishing oils to help smooth out your skin and improve its appearance!
As far as the tan, it comes gradually with this, so it's not a crazy amount of color at once. I think this is great for beginners who haven't used a ton of different self tanners before!
This product gives you the most natural looking, gradual tan, it's one of my favorites as well! It comes in such gorgeous packaging, and its formula is a fast drying hybrid of oil and lotion that helps smooth away imperfections on your skin. It contains aloe vera, vitamin E, and raspberry seed oil for all day long hydration, and it works well on all skin types.
The best thing about this product is that it actually reduces the look of cellulite, so if that's a problem for you you might want to look into trying this out!
*side note: this product is cruelty free but is not vegan (it contains hydrolyzed silk).
This is an amazingly natural looking self tanner with a streak free formula that goes on really smoothly and evenly. I honestly love it so much because it's just like the sun in a bottle. You can wash your skin one hour after applying this, but for the most developed tan possible it's best to wait four to eight hours after applying before getting your skin wet.
It contains chamomile extract and pomegranate extract to give you smooth, glowy and hydrated skin! It's 100% cruelty free and vegan.
This product from Tan-Luxe is transfer resistant, and it really stays put and does not come off on your clothing or furniture! It applies well and gives you really nice, gradual color.
You can get it in light/medium or medium/dark, and I would say this is best for people who have some experience with self tanning products, since it does have a clear formula.
*side note: this product is cruelty free but is not vegan (it contains hydrolyzed silk).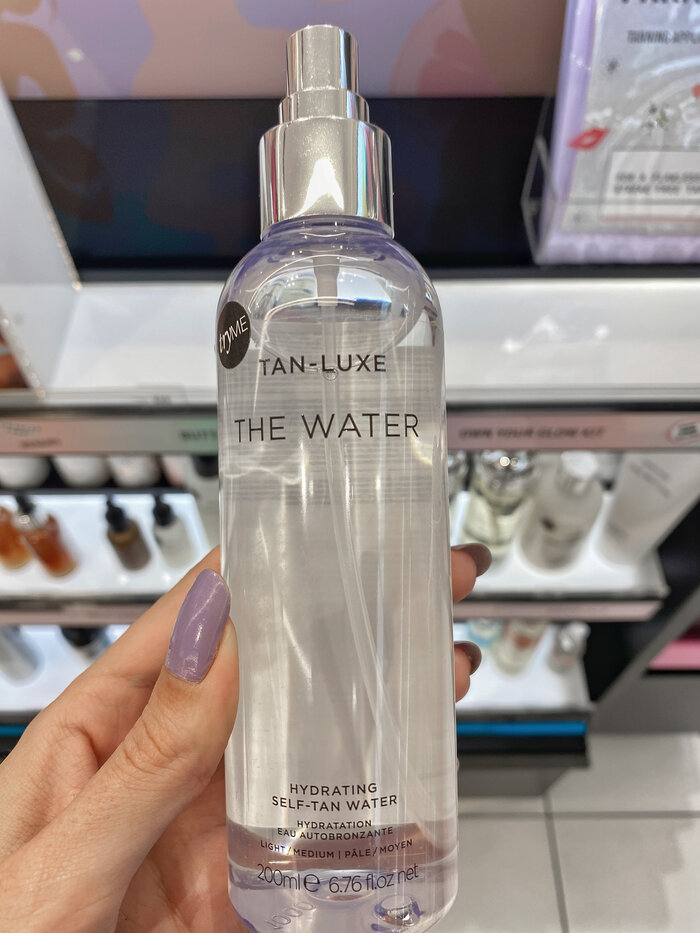 This is a relatively long lasting formula that helps tighten and tone your skin and contains over 70% organic ingredients. It gives you a nice, natural looking tan with zero greasiness or residue, and it's also streak free and transfer proof!
Coola is a brand that actually specializes in sun care stuff (sunscreen and self tanning products) so their stuff is typically amazing.
This one is for people who have light to medium skin tones. It leaves your skin feeling so soft and smooth, and it gives you a natural looking tan but also enhances your own skin and gives you a subtle shimmer.
I would say this is both a self tanner and a body bronzer. It contains aloe vera, pomegranate, and coffee extracts for super hydrated and nourished skin.
This cruelty free and vegan self tanner product is for your face, and you can get it in three different shades depending on how dark you want to go! It's certified clean at Sephora, works well on all skin types, and is really easy to apply. It is an oil, so it gives a really pretty glow to your face as well as some color.
Isle of Paradise specializes in self tanning products and they're all great, I recommend checking them out on Sephora or on their website to see all the other amazing products they make!
This self tanning oil can be used on both your body and your face, so it has a couple different functions! It's filled with antioxidants to give you beautiful, young looking skin and polyphenols to help restore your skin's natural elasticity.
This actually comes in a few different shades, so you can pick the one that will work best for you depending on how light or dark your skin is.
This is one of the best cruelty free self tanners from Tanologist because it dries really quickly and it actually comes in two different formats – mousse and tanning water (pictured below). It's also available in three different shades depending on how light or dark your skin is and how much darker you're looking to go!
You can shower two hours after applying if you want just a light glow, or apply it and then leave it overnight and shower the next day for a deeper golden tan!
This really hydrates and softens your skin and I love this product.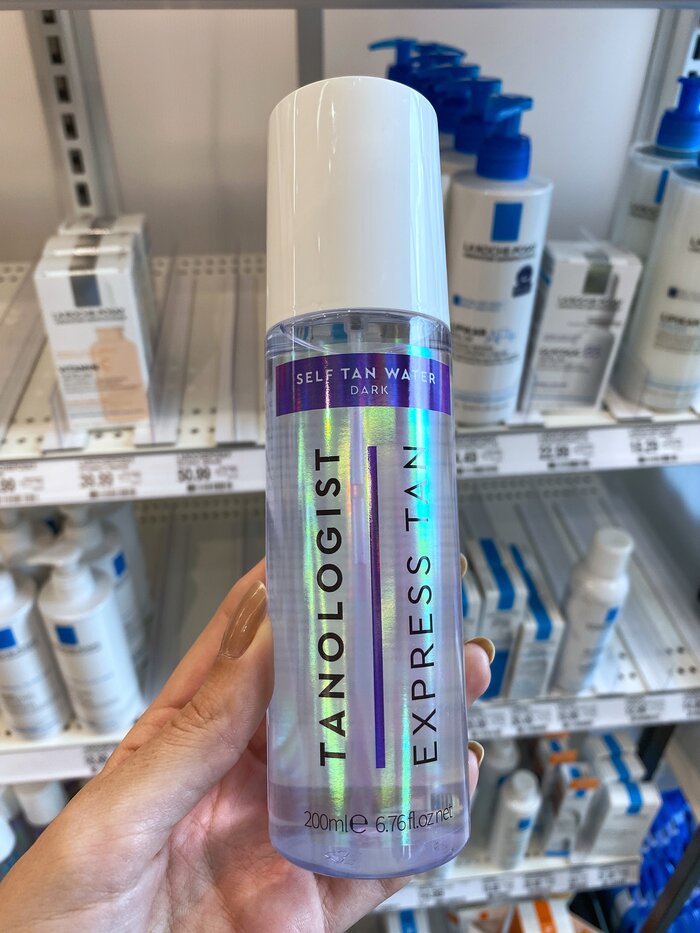 This scent free and streak free formula from Australian Glow comes in the cutest packaging and is infused with certified organic hemp to nourish your skin while giving it a gorgeous summer glow.
It doesn't give the absolute most color out of everything on this list – it's more subtle and gradual, as you probably guessed from the name. I would recommend this if you're just looking for a slight tan that doesn't look unnatural or too dark! It could also be amazing for the summer months when you're already looking more tan but just want to enhance the color you already have a little bit.
This self tanning product is filled with nourishing oils like jojoba seed and coconut oil to make your skin super soft and smooth. It also contains vitamin C and has a streak free formula. You can even layer it for a deeper amount of color!
I would say this makes you pretty dark but then evens out/lightens up really well after you shower for a really natural looking tan. I'm a huge Tarte fan and if you are too then you should try this!
This ultra hydrating cruelty free and vegan self tanner from St. Tropez is great for slowly building up your tan over a few days. It has a streak free formula that is very easy to apply, it smells really good, and you can layer it to get your desired level of color!
It's available in two different shades, so you can choose the level of tan you're going for.
This transfer proof self tanner is made for special events and nights out – it's temporary and lasts up to 24 hours, and then you can just shower it off! It gives you a full coverage tan, and it has light reflecting particles to also add a little sheen to your skin. It's really pretty and it acts as body makeup by smoothing away imperfections and blemishes while you wear it.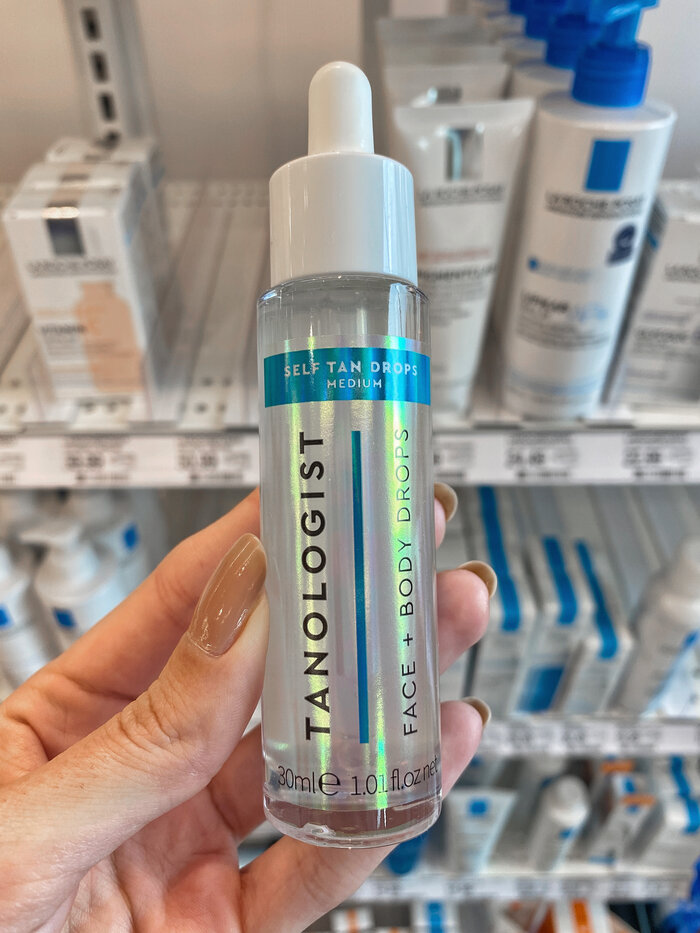 Pacifica is an awesome cruelty free brand that also makes 100% vegan products, so you never have to worry about animal ingredients or byproducts with this brand! This bronzing oil is perfect for adding just a subtle amount of both color and shimmer, and I would probably use this for a special event or a night out.
It contains SPF 20 so you're also getting sun protection when you use it, and it has vitamin C and marine extracts for skin hydration!
This product gives you a developed tan within two hours and it hydrates your skin and works to smooth out dimpled areas at the same time. It has a lightweight, non streaky formula that applies easily and dries quickly with no orange mess or stains!
It comes in a few different shades depending on how dark you're looking to go.
This cute vegan and cruelty free self tanner from Coola works well for all skin types as a daily moisturizer that gives you subtle, gradual color the more you use it. You can use it both in the morning and at night to maintain your color and keep a pretty, beachy look to your skin year round.
It contains green tea extract as well as hyaluronic acid for hydrated skin that is protected against environmental stressors!
This skincare collection by Miranda Kerr is full of clean ingredients, and the self tanner is also certified organic! With this product, you build subtle color up over a few days of using it so it looks really natural and not like you just got a bright orange spray tan!
It's also extremely hydrating and great for improving the appearance of dull or uneven looking skin.
Related Posts:
Thank you so much for checking out my list of the best cruelty free and vegan self tanners! Have you tried any of these out yet, or are there any that should be on this list that I didn't include? Let me know in the comment section down below, I always love trying out new products!
As always, if you liked this post then feel free to share it on Pinterest, and be sure to check out my Instagram feed for tons of similar content if you're interested 🙂
Stay healthy and safe, and talk soon! xo

Reader Interactions