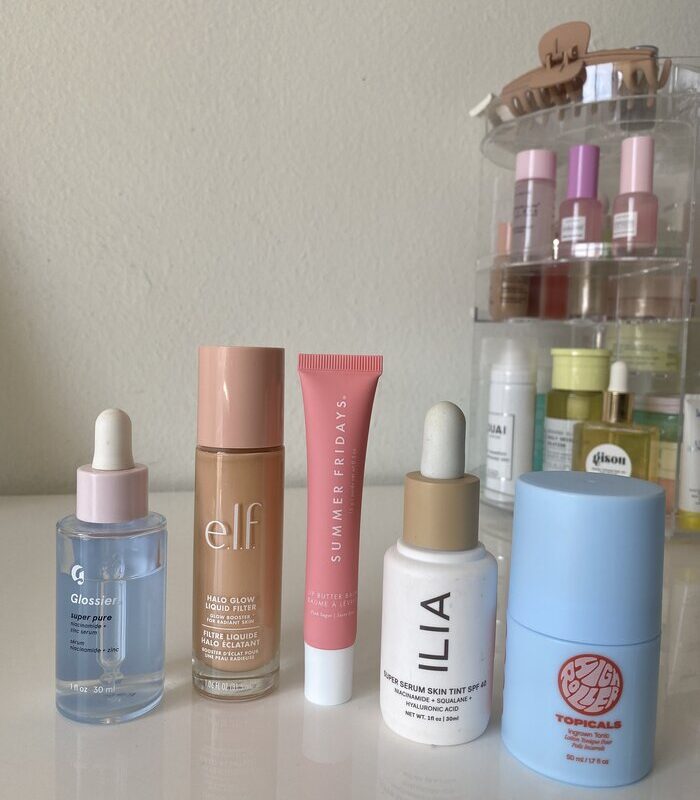 Summer is coming up pretty soon, and we all want to look and feel like the best versions of ourselves for when it does come. So today I have a glow up checklist for summer that you can use now – or really any time of year – to improve both your mindset and your physical appearance. But glowing up for summer has so many benefits, both physically and mentally, and as the weather gets warmer and a lot of people want to spend more time outdoors, it's completely natural to want to feel your best and look great in your summer clothes!
Today I'm talking about how exactly to glow up for summer so that you can go into the warmest season as the absolute best version of yourself. Keep reading for my glow up checklist for summer!
DISCLOSURE: THIS POST CONTAINS AFFILIATE LINKS, WHICH MEANS THAT I RECEIVE A COMMISSION IF YOU DECIDE TO MAKE A PURCHASE THROUGH THESE LINKS, AT NO ADDITIONAL COST TO YOU.
Glow Up Checklist Products:
What Is A Glow Up?
A glow up refers to a transformation in your physical appearance or your mindset that leads to you feeling more confident and beautiful. This could involve implementing a new skin care routine, upgrading your closet, consistently sticking to a workout routine, reading more and working on your mindset, drinking more water, or even meditating! There are so many ways to go about this, and I'll go more in depth on in my full glow up checklist for summer further down.
Basically, it involves anything you could possibly do to improve your mind or your body.
I also have a summer glow up product guide in my Amazon storefront that you can check out by clicking here. It just includes some of my favorite beauty, skincare and wellness items that I personally love and and would highly recommend if you want to improve your appearance and well-being!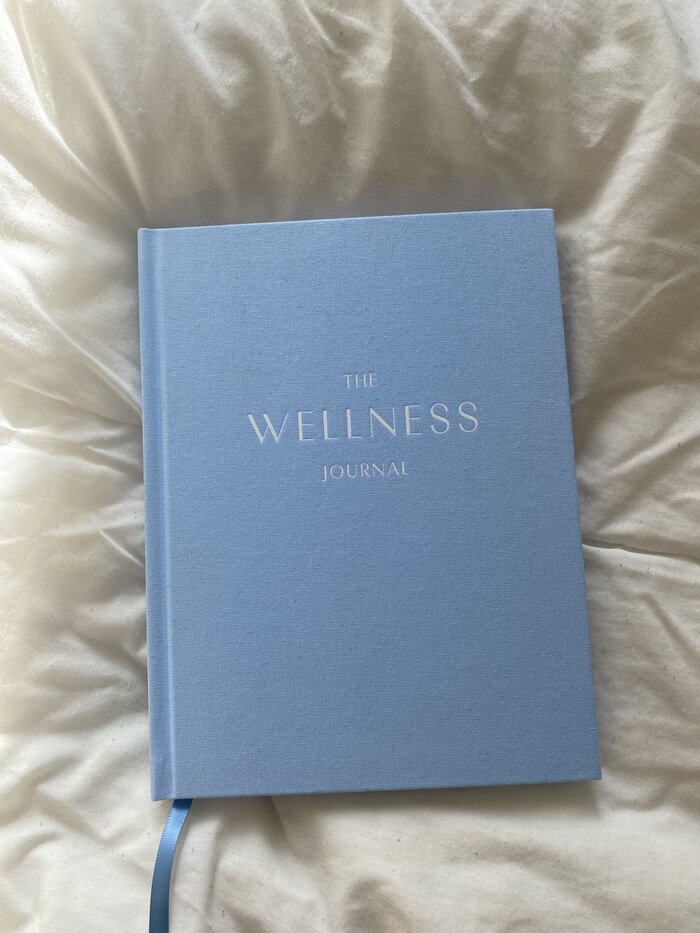 Why Should You Glow Up For Summer?
Here are a few reasons why you should consider a summer glow up:
First, summer is the perfect time to focus on your health and wellness goals. With more sunshine and warmer temperatures, it's easier to get outside and exercise, eat healthier foods, and stay hydrated. A summer glow up can help you feel more energized and motivated to take care of your body, which can lead to long-term health benefits.
Secondly, following my glow up checklist for summer can help boost your self-confidence and improve your mental health. When you feel good about your appearance, it's easier to feel a lot more confident in social situations and be your authentic self. This can lead to stronger relationships, better job performance, and a more fulfilling life overall. Plus, taking time to pamper yourself and focus on self care can help reduce stress and anxiety.
Finally, a summer glow up can be a fun and exciting project to take on. Whether you want to try out new makeup looks, experiment with a new hairstyle, or invest in a new wardrobe, there are countless ways to transform your appearance and feel amazing about yourself. Plus, it can be a great opportunity to connect with friends or family members who share similar interests and want to do the same thing with you.
Essentially, a summer glow up can have numerous benefits for both your physical and mental health. By focusing on your wellness goals, boosting your confidence, and taking care of yourself, you can create a transformation that leads to a happier and more fulfilling life.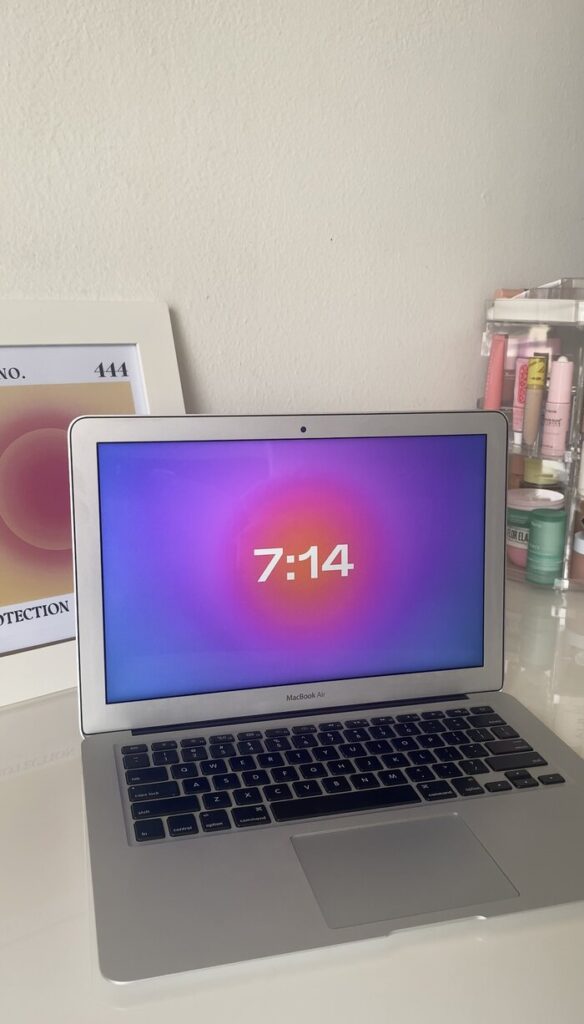 Glow Up Checklist for Summer: Physical Appearance
Exfoliate 1-2 times a week: If you want a summer glow up, you should try to exfoliate your skin once or twice a week. This is just enough to improve your skin's clarity and evenness without going overboard and damaging it by over-exfoliating.
Groom your eyebrows: Make sure they're shaped properly, but don't over pluck or make them too thin!
Drink 60-70 ounces of water a day: It's recommended that you drink half your body weight in ounces of water per day. So, if you weigh 130 pounds then you would aim to drink 65 ounces of water every day. Getting enough water and staying hydrated is a super important part of my summer glow up checklist.
Do a face mask three times a week: This will help so much with hydrating your skin, removing impurities, and giving it that naturally "glowy" look. This mask and this one have both helped me SO much with fading acne scars and uneven skin tone issues!
Trim your hair: Get a haircut and trim a little bit off the ends of your hair to get rid of split ends and freshen it up. Trimming your hair is great because it encourages new growth and keeps your hair healthy 🙂
Deep condition once a week: This is just enough to properly hydrate your hair. You don't want it to be weighed down with too much moisture, so stick to conditioning about once a week. This is another important part of this summer glow up checklist! I literally swear by this amazing conditioner for hair growth and helping add shine and an overall healthy look to my hair.
Eat more healthy plant based foods/vegetables: The high water content will hydrate you which is SO important for a glow up, and the antioxidants and nutrients will help strengthen your immune system. Try having a vegan day every single week and see how you feel after!
Try a new workout every week: Working out is so good for relieving stress, and switching yours up weekly will prevent you from getting bored of any one workout that you've been doing. If you want to know how to glow up for summer, working out is essential. YouTube has tons of good workout channels and videos!
Keep moving: Aside from working out, just keep moving your body whenever you can! I think going outside for at least a 10 minute walk is one of the best things you can do for yourself during the work day, because it allows you to reset and get a breath of fresh air and a little sun while still also getting a little bit of exercise in. This is another really important part of a summer glow up – you definitely want to spend as much time outside during the warm weather months as you can.
File your nails: File them in one direction to prevent tears and give them a pretty shape.
Use a cuticle oil: Cuticle oil helps protect your nails against potential traumas, and it also just makes your nails look and feel healthier! This one is the best cuticle oil I've tried 🙂
Take plant based biotin: Biotin is great for nail growth, and it also helps your hair and skin! This biotin supplement is my holy grail right now!
Complete Glow Up Checklist for Summer
There are many ways to glow up for summer, and the best way to start is by setting clear goals and intentions. A summer glow up can involve physical, mental, and emotional transformations, and there is no one-size-fits-all approach. Here are some different ways you can glow up for summer: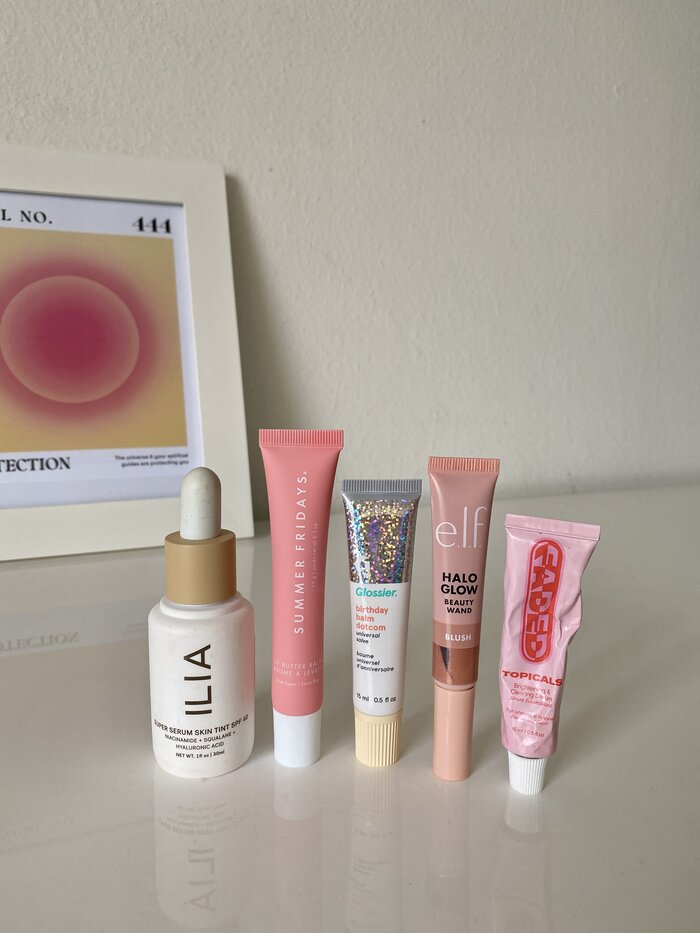 Focus on your skincare routine
The foundation of any good glow up checklist for summer is having healthy, glowing skin. With the increased sun exposure and humidity that comes with summer, it's important to adjust your skincare routine accordingly. This might involve using lighter, oil-free moisturizers, incorporating a gentle exfoliator to help remove dead skin cells, and using a daily SPF to protect your skin from harmful UV rays. You can also invest in a good serum or facial oil to help brighten and hydrate your skin.
Experiment with makeup
Makeup is such a fun and creative part of any glow up checklist that helps to enhance your natural beauty and feel more confident in your appearance. Summer is a great time to experiment with bold lip colors, shimmery eye makeup, and bronzer to give your skin a sun-kissed glow. You can also try out new techniques like contouring or strobing to enhance your facial features and create a more defined look.
Change up your hair
A new hairstyle can completely transform your look and give you a fresh, confident start for the summer. Whether you go for a dramatic haircut or a subtle change like adding highlights, there are so many ways to switch up your hair for the season and I feel like this is such a fun and easy part of this summer glow up checklist. You can also experiment with different styling tools and products to create beachy waves, sleek updos, or messy buns.
Upgrade your closet
Summer is the perfect time to upgrade your wardrobe and invest in new pieces that make you feel confident and trendy. This might involve buying some new swimsuits, sundresses, or sandals, or updating your work closet with lightweight fabrics and bright colors. You can also experiment with different accessories like hats, sunglasses, and statement jewelry to add some personality to your outfits.
Practice self-care
Self care is an essential component of any glow up checklist. Taking time to prioritize your mental and emotional health can help reduce stress, boost your mood, and increase your overall well-being. This might involve practicing daily meditation or yoga, taking a relaxing bath, or indulging in a massage or spa treatment. You can also focus on getting enough sleep, drinking plenty of water, and eating a healthy, balanced diet to support your body and mind.
Surround yourself with positive people
Surrounding yourself with positive, supportive people is essential for a successful summer glow up. Spending time with friends and family who uplift and encourage you can help boost your confidence and provide a sense of belonging. You can also join online communities or groups that share similar interests or goals to connect with like-minded individuals.
Try out fun new activities
Summer is the perfect time to try new activities and hobbies that make you feel alive and energized. This might involve signing up for a new workout class, taking a pottery or painting class, or exploring the outdoors through hiking or camping. You can also attend concerts, festivals, or other cultural events to expand your horizons and connect with new people.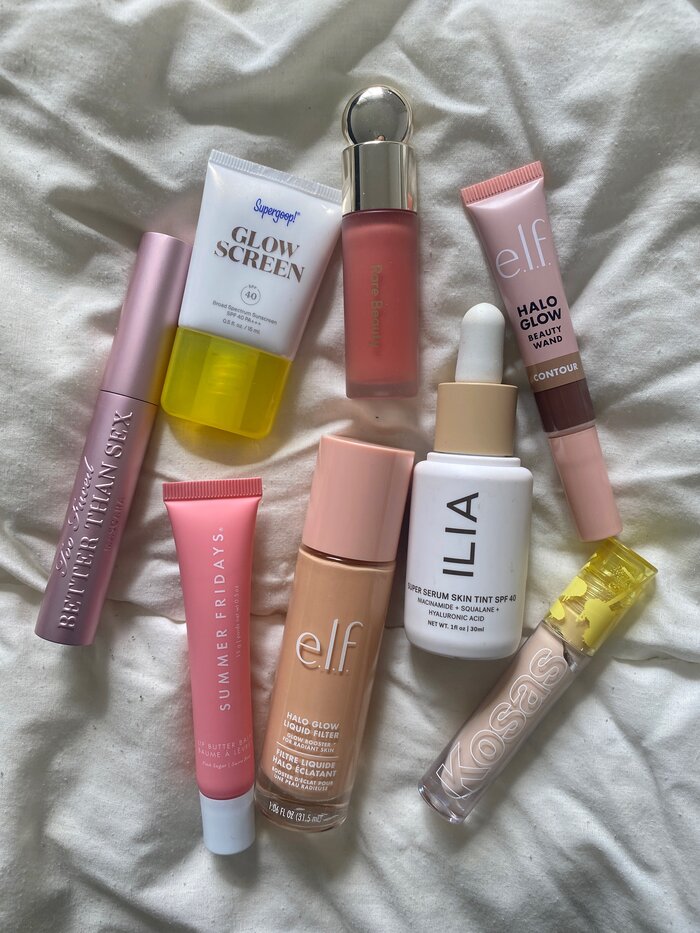 Learn new skills
Learning new skills is definitely an important part of a glow up checklist because it will boost your confidence and give you a sense of accomplishment. This might involve taking a class or workshop in a subject you're interested in, such as cooking, photography, or painting. You can also practice a new language, learn to code, or pick up a new instrument to challenge your mind and broaden your skillset.
Set achievable goals
Setting achievable goals is a key part of a successful summer glow up checklist. Whether you want to tone your body, save money, or start a new business, it's important to break down your goals into small, achievable steps that you can work towards each day. This will help you stay motivated and make progress towards your desired outcome. You can also track your progress and celebrate your achievements along the way to stay motivated.
Get out of your comfort zone
Getting out of your comfort zone is essential for personal growth and transformation, and is the final tip I have for this summer glow up checklist. This might involve trying something new, speaking up for yourself, or taking a risk in life. By pushing past your fears and limitations, you can gain a newfound sense of confidence and resilience that will serve you well in all areas of your life.
Glow Up Checklist for Summer: Final Thoughts
To conclude, there are many different ways to glow up for summer, and the best approach will depend on your own individual needs and goals. By focusing on self care, learning new skills, and surrounding yourself with positive people, you can create a transformation within yourself that will leave you feeling confident, inspired, and ready to take on the challenges in life.
Whether you decide to upgrade your closet, try new activities, or practice daily self care, remember to set achievable goals and celebrate your progress along the way. With some intention and effort, you can create a summer glow up that will leave you feeling healthy, confident, and ready to have the best summer (or year!) of your life.
Related Posts:
Thank you for reading my glow up checklist ideas for summer! I hope this was helpful to you and that you found some ideas you can implement to feel like the healthiest, happiest and best version of yourself this summer and this year.

Reader Interactions