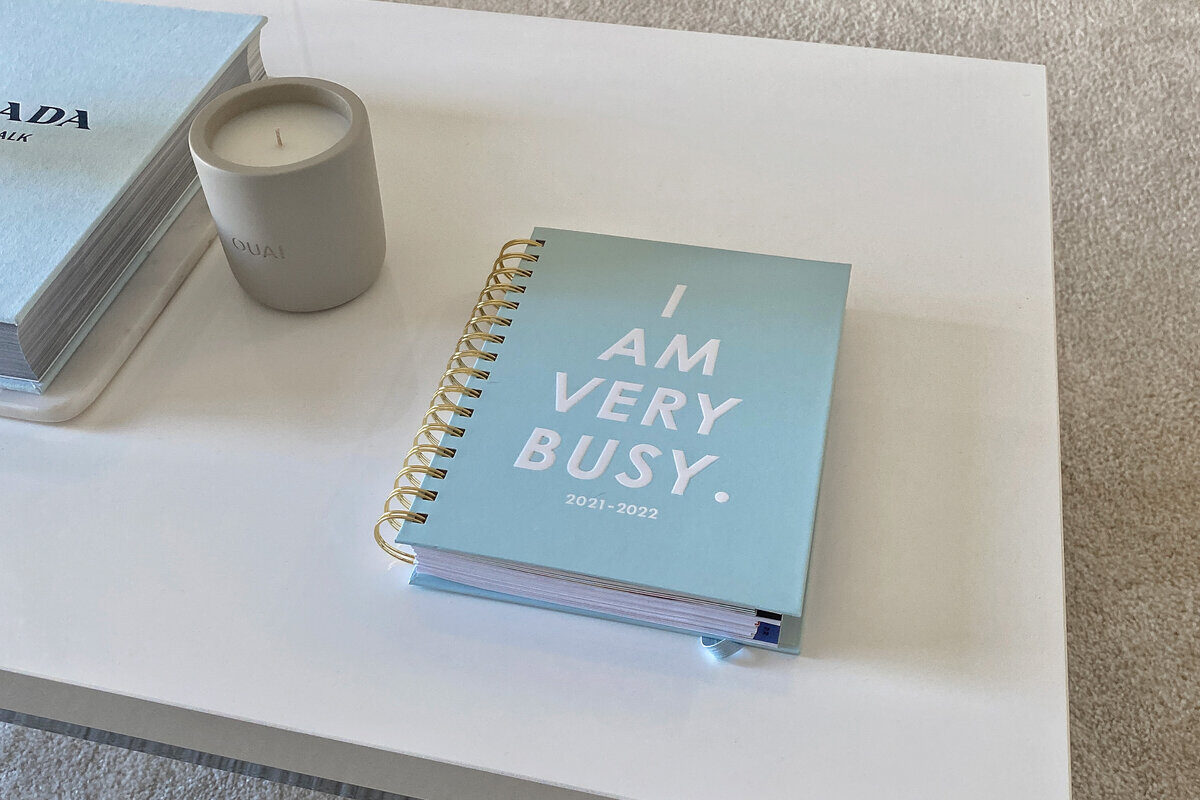 Do you ever just buy all these cute journals and notebooks with the best intentions of using them, but they ultimately end up just sitting there and collecting dust on your bookshelf? I have definitely been guilty of this in the past, so today I have my best tips on how to start journaling for beginners that I actually used to start filling up some of these notebooks I've had for months!
It can be difficult to create positive change and consistently keep up with those good new habits and I totally get that, so in this post I'll be sharing some advice on how to stay committed to filling out your journal, along with the best journaling techniques that have worked for me and some of my favorite products that I use to stay motivated pretty much every single day.
There are so many benefits to this amazing mindfulness practice that I can't wait to fill you in on (or maybe you already know), and it can really change your life for the better if you can stick to doing it for the long run.
Keep scrolling for my best advice on how to start journaling for beginners!
DISCLOSURE: THIS POST CONTAINS AFFILIATE LINKS, WHICH MEANS THAT I RECEIVE A COMMISSION IF YOU DECIDE TO MAKE A PURCHASE THROUGH THESE LINKS, AT NO ADDITIONAL COST TO YOU.
Best Journaling Products and Supplies:
Why Should You Start Journaling?
Whenever people ask me why I think they should start journaling, I always tell them it's because it genuinely makes a huge difference in your work and life. It allows you to take all of the jumbled thoughts in your head and sort them out on a piece of paper in front of you so you don't forget things and you're more organized and put together, leading to increased mental clarity and sharper focus. This is one major reason why you should learn how to start journaling for beginners.
Before I started journaling, I constantly felt like my thoughts and life were just all over the map and I would sometimes forget important dates like birthdays and appointments! This was the thing that I needed to really get my life together and become "that girl" with the mindful morning routine and healthy habits.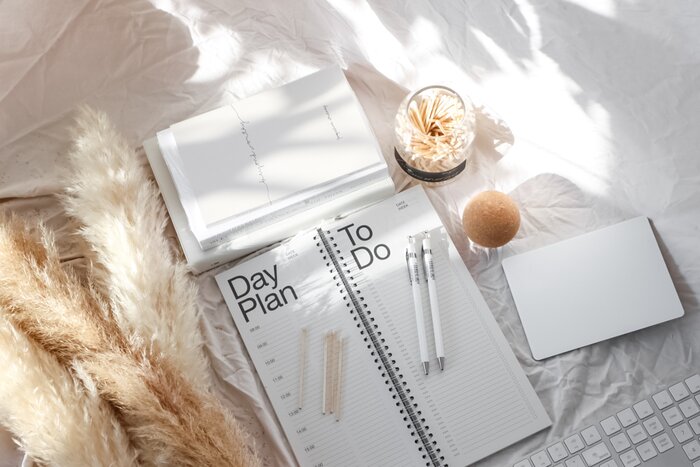 How To Start Journaling For Beginners: Basic Tips
Use prompts to get some solid trains of thought going
Do your writing as soon as you wake up
Use stickers and colorful markers to create little doodles in addition to writing
Don't put too much pressure on yourself or take it too seriously, just write whatever comes to mind and let your creativity flow
How Do You Start A Journal As A Beginner?
First, if you want to know my favorite tip on how to start journaling for beginners, it is that I recommend you start with a product that you love the design of, as this will motivate you and ensure that you look forward to writing in it each day. Having a journal that you enjoy using is just going to make it that much easier for you to keep up with it consistently and make it a regular part of your morning and/or evening routine. It's not absolutely necessary, but it's for sure a nice touch.
As far as what exactly to write in your journal and some general techniques that are quite popular, below is a list of some of my favorite methods you can start off with that I think are great for beginners! Which one you choose will depend on what exactly you want to get out of journaling and what you're hoping to accomplish – for example, do you want to keep track of what you are eating every day, or do you want to have a space to brainstorm different projects and ideas?
Start with the one that aligns best with your goals:
Personal Journaling
Think of this method as you just writing in a diary. You basically jot down some thoughts on how your day went and how you're feeling, and these are always really interesting because you can reflect back on them at any point in the future and see what was going on in your life six months ago, a year ago, etc.
This is a mindfulness practice that allows you to connect to your thoughts and emotions on a deeper level and really work through them + understand why those thoughts and feelings are there to begin with. If you're just learning how to start journaling as a beginner, this could be the best and easiest method for you!
A personal journal is also less structured than other types of journals, so if you want to just write and doodle freely you should try this method.
Gratitude Journaling
This is the practice of simply writing down what you're grateful for each day. You can write a few things or even just one thing that you're super appreciative of, but the most important thing is the feeling within you that doing the writing elicits. Make sure not to just write general statements without much meaning – you want to be sure you're really connected to whatever it is you're writing about.
This method is amazing for lifting your spirits when you're upset or down, and for reminding yourself of how good you truly have it in life. A lot of times we forget how privileged we really are and we can begin to fall down the toxic rabbit hole of comparing ourselves to others and feeling jealous – gratitude journaling is the perfect antidote for that.
This product is by far my favorite gratitude journal and is probably the one you've seen all over TikTok 😉 If you want to learn how to start journaling for beginners, I recommend trying it out right away because of how structured and guided it is. You can even click here and use my code CAITLIN10 to get 10% off your new journal purchase!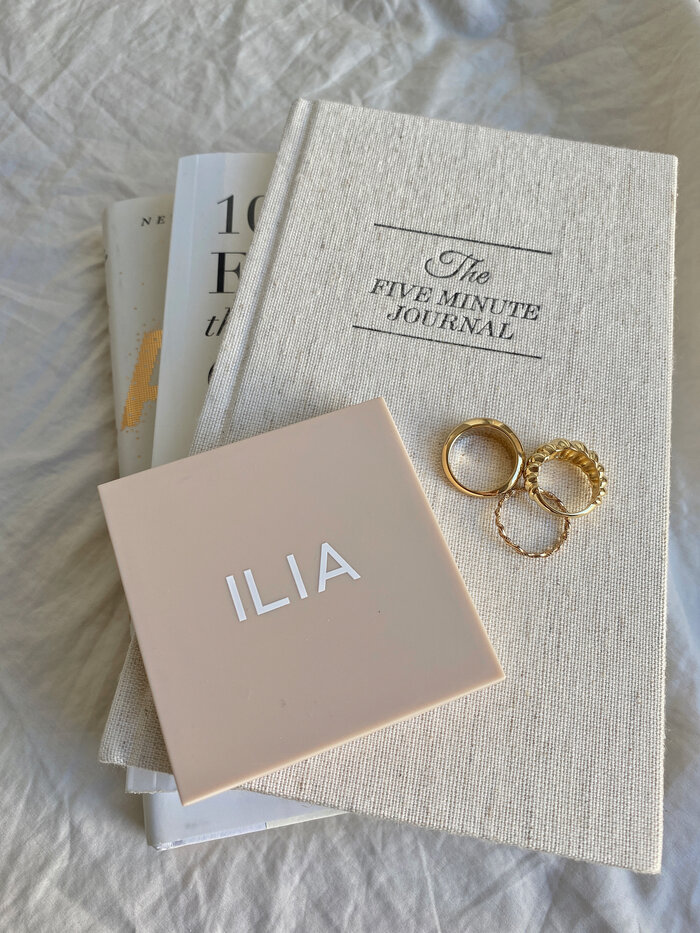 Bullet Journaling
This method involves a notebook with a dotted grid and offers greater flexibility because it enables you to write and draw – so it's great if you're a highly visual person. Bullet journals are super versatile and you can really design them any way you want to, so this method will work best for highly creative people who want a ton of freedom to create a template that is unique to them.
You can include your to do lists in these, as well as appointments and other things you have going on throughout the week. I will say that when most people are trying to figure out how to start journaling as a beginner, they come across the concept of "bullet journaling" and get a little overwhelmed by the idea of it, but don't! It's easy and super fun, and you can make it whatever you imagine!
Food Journaling
This is a method you would use if you wanted to track your meals, either because you're on a weight loss journey or because you just want to be more conscious of what you eat! It involves writing down everything you eat throughout the day or week, and you can look back on your entries at any point in time to see how your eating habits have evolved (and hopefully improved!).
On this list of how to start journaling for beginners, I would consider this to be one of the easier methods because it's literally just writing down what you ate in a day and it's a lot less structured/strict.
Dream Journaling
If you've ever wanted to dissect your dreams and figure out what's going on in your subconscious, you could try out this technique! If you had a dream that you can remember when you wake up, grab your dream journal and write down some details about it as soon as possible.
Alternatively, you could have a dream journal that is dedicated to your thoughts on your goals and dreams in life and how you are going to achieve them!
How To Start Journaling For Beginners: Tips For Staying Motivated
Sometimes people start a new healthy habit like journaling, and they find that they start to lose interest and motivation to stick to it consistently over a long period of time. Below are some of my best tips for how to keep that motivation going strong:
Do it at the same time every single day – this way, it becomes a habit that you just automatically do without putting much thought into it, like waking up, brushing your teeth and washing your face
Watch motivational and inspiring YouTubers – there is so much good wellness and self care content out there, especially on YouTube and TikTok. I find it super helpful to figure out your favorite two or three content creators in that niche and watch their videos regularly so that they continually inspire you to take action towards your own goals and dreams
Have someone who can hold you accountable – whether this is your boyfriend or girlfriend, your therapist, or a friend who is also trying to get into journaling (you can both hold each other accountable this way), figure out who can encourage and support you in making sure you did some writing today
Think about how journaling has benefitted you – there are probably at least a couple, if not several, ways that writing in a journal has benefitted your life, so remind yourself of these benefits whenever you feel like skipping your writing. Or, if you've never journaled before, imagine the ways in which it could benefit you in order to motivate yourself to get it done. In learning how to start journaling for beginners, it's super important to keep the benefits of the practice in mind so that your discipline doesn't falter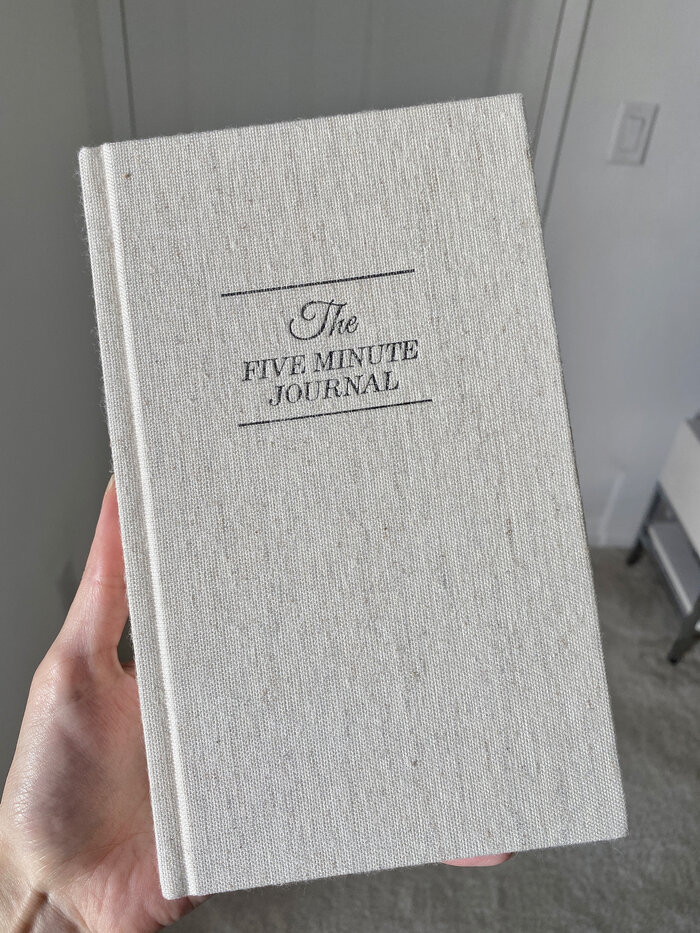 Should You Journal Every Day?
In my opinion, you absolutely should. It's something you can do for your mental health that is quick, inexpensive, and requires very little effort. Even if you're not starting out with the most gorgeous journal out there, literally all you actually need to get started is a pen and piece of paper.
Once you get really into doing it and you've decided it's a habit you want to adopt going forward, you can invest in some pretty supplies so that you're even more motivated to journal every day.
On your journey of learning how to start journaling for beginners, you'll come across different points of view and answers to this question. But I'm here to tell you that you should try to journal every single day because you have nothing to lose from doing so and yet you can gain so much!
Here are just some of the benefits of regular journaling that I think will convince you to try to do it every day that you are able to:
Reduces stress and anxiety levels
Enhances your mood
Can improve your memory
Furthers your feelings of self awareness
Promotes productivity and taking action
Helps you reach your goals and objectives
Increases feelings of gratitude and contentment
and many more!
Related Posts:
How To Start Journaling For Beginners: Summary
Thanks so much for reading my tips on how to start journaling for beginners! If you're already big on this practice, I would love to hear any tips you have that I didn't include in this post today. I'm always looking for self improvement/personal growth tips and tricks and I'm sure anyone reading the comments would love even more info too!
I highly recommend you get started as soon as possible, because the practice of writing in a journal can genuinely change your life for the better. You will become more mindful and better able to live in the present, more organized, and overall will feel more like someone who has it all figured out!
That is about all for today's post guys. If this guide on how to start journaling for beginners helped you out, you can pin it on Pinterest so that you always have access to it again down the line. Also, be sure to check out my Instagram feed for lots more content like this 🙂
I hope that you now have a better understanding of how to start journaling for beginners, and that you're staying healthy and safe! Talk soon xx
Reader Interactions