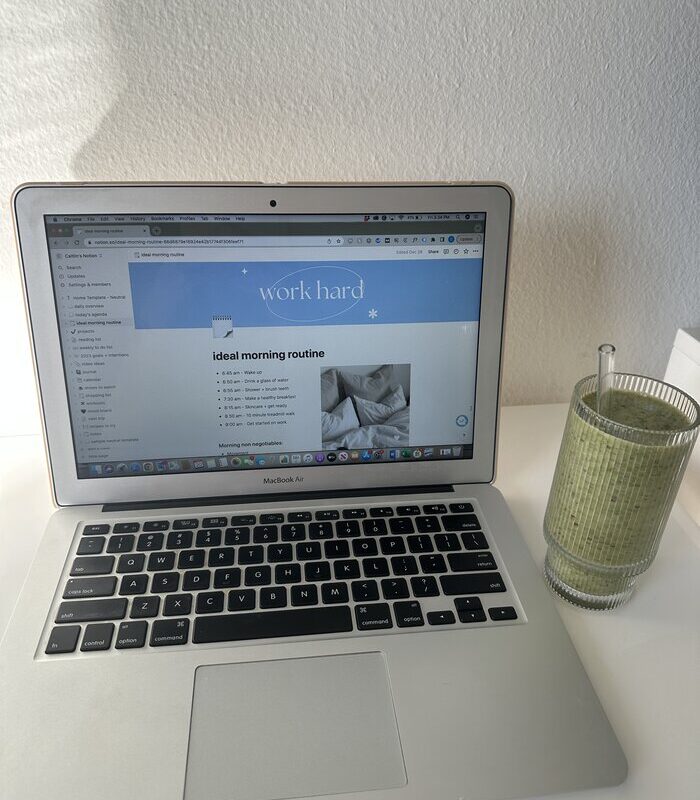 Sundays are, in my opinion, honestly the best because they're a chance to reset your life and get yourself set up for a productive week ahead. Sundays are typically considered good for productivity because they provide such a good opportunity to plan and prepare while you have the chance to do so on the slowest paced day of the week. So today I'm going to go over my Sunday reset routine that I use to set myself up for the best possible week, and I hope that these tips help you too!
This topic is currently super trendy on TikTok, and there are so many videos on it that it can be a little bit overwhelming. So I decided to create this post in case you wanted to see something written out in front of you that you can come back to anytime you're in need of some inspiration!
Keep reading for my tips on how to create the Sunday reset routine of your dreams 🙂
DISCLOSURE: THIS POST CONTAINS AFFILIATE LINKS, WHICH MEANS THAT I RECEIVE A COMMISSION IF YOU DECIDE TO MAKE A PURCHASE THROUGH THESE LINKS, AT NO ADDITIONAL COST TO YOU.
Best Self Care + Wellness Products For Your Reset:
What Is A Sunday Reset Routine?
A Sunday reset routine is a set of activities that you do each Sunday to prepare for the upcoming week. It's a time to reflect on the previous week, plan for the week ahead, and get yourself organized. This can include doing chores around your apartment like laundry, deep cleaning, and organizing, and it can also include things like practicing self care, reading and writing in your journal, and doing things that you love in order to recharge your battery for the upcoming week.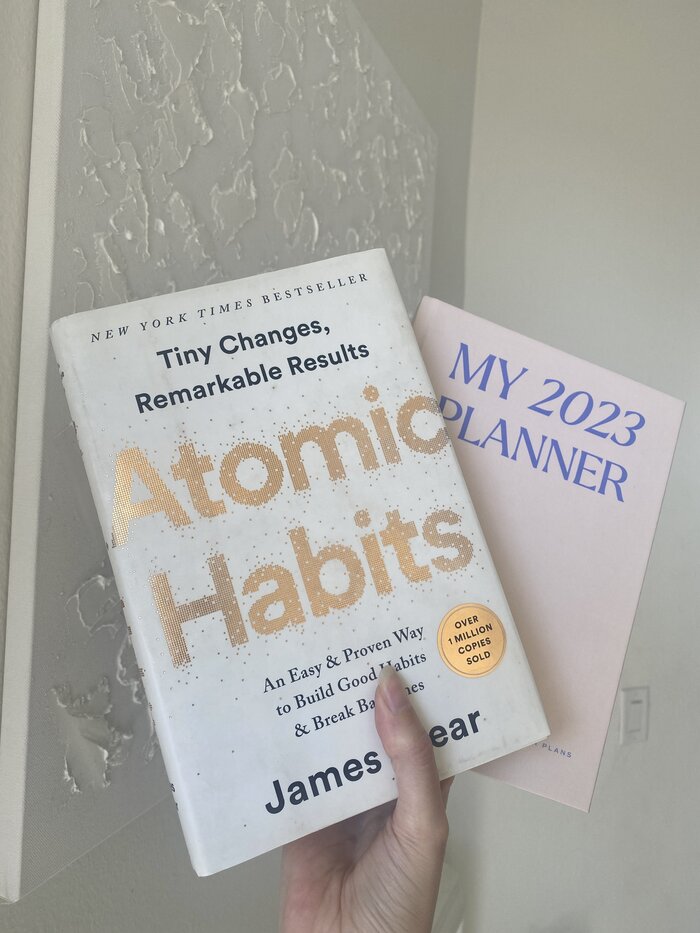 Why You Should Have One
A lot of people use Sundays to catch up on tasks that they were not able to complete during the week, or to plan out their schedule for the coming week. Because Sundays generally have a more relaxed pace than other days of the week, they are a really good chance to recharge your battery and therefore have a Sunday reset routine in place to help you feel more focused and motivated for the week ahead. It's also a day where people usually have fewer distractions like work emails or phone calls, which can allow you to focus on your own personal goals and projects.
If you think about it, productivity is usually associated with busy and fast-paced environments, but taking the time to plan, rest, and recharge can definitely increase your productivity in the long run, and Sundays are an amazing day to do exactly that! Learn how to create a Sunday reset routine of your own below, and keep scrolling to see the one that I made and personally use each week.
A Sunday reset routine can be a great way to set yourself up for a successful and productive week. Here are a few important reasons why:
Helps you reflect on the past week: The ideal routine should include some time for reflection. By taking a few minutes to think about what went well and what didn't in the past week, you can identify patterns and make adjustments for the week ahead. This can help you be more intentional about your actions and choices in the coming week.
Encourages healthy habits: Planning and getting yourself set up for your ideal week on a Sunday can help you accomplish habits like eating healthier and working out more, and can also help you with saving time during the weekdays and just generally being more focused and in control.
Provides clarity and focus: A Sunday reset routine can help you clear your mind and focus on what's most important for the week ahead. By reviewing your schedule, setting goals, and prioritizing tasks, you can create a roadmap for your week that allows you to make the most of your time and energy.
Reduces stress: When you have a plan in place for the week ahead, you're less likely to feel overwhelmed or stressed. By breaking down your goals into manageable tasks and setting realistic expectations for yourself in your Sunday reset routine, you can approach the week with a sense of calm and confidence, and by reflecting on the past week and planning for the upcoming one, you'll feel more prepared and less stressed about what is coming up.
Increases productivity: By setting aside time on Sunday to plan for the week ahead, you can hit the ground running on Monday morning. You'll have a clear understanding of what needs to be done and when, which can help you stay focused and productive throughout the week. Planning out your week and getting organized can also really help you be more focused during the week.
Improves work-life balance: A Sunday reset routine can also help you find balance between your work and personal life. By prioritizing your most important tasks and setting boundaries around your work schedule, you can make time for the things that matter most to you outside of work.
Takes the fear of Monday away: When you've taken the time on Sunday to get caught up with everything in your life, the fear of Monday and the "Sunday scaries" pretty much disappear because you feel so much more in control.
Promotes self-care: Taking time to relax and recharge is important for your mental health and well-being!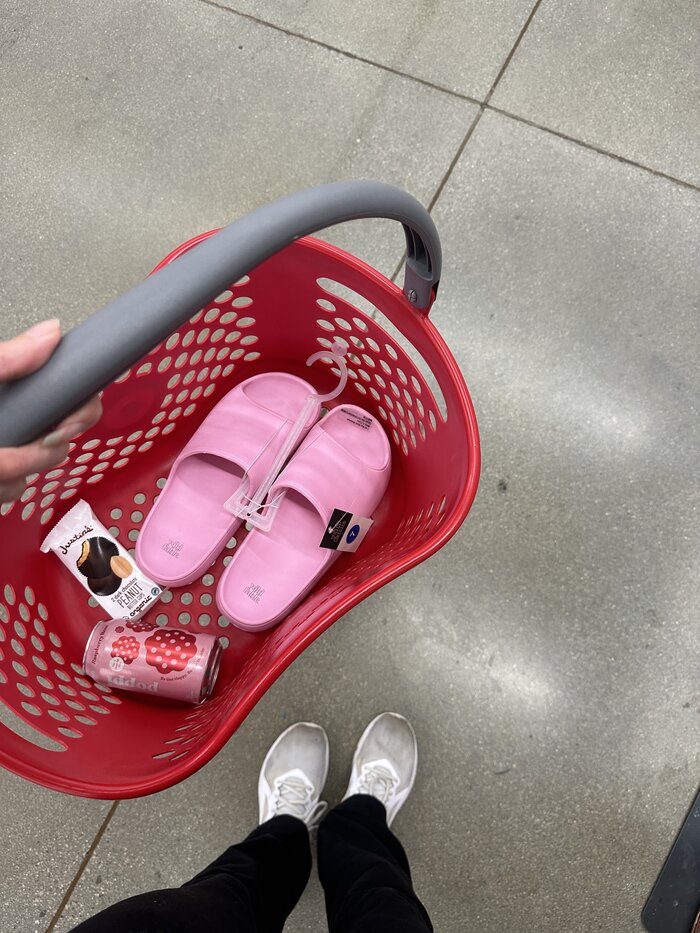 How To Create A Sunday Reset Routine of Your Own
When you are thinking about how to create your own Sunday reset routine, it's important to know and keep in mind exactly what your own personal priorities are. Remember, the key is to build the perfect routine that works for you and stick to it consistently. With a little bit of planning and intention, you can set the tone for a successful and productive week.
So, what exactly should your routine look like? Here are just a few examples of activities and things you can add to your Sunday checklist:
Review your calendar for the week ahead and make any necessary adjustments
Set your goals and priorities for the week
Run errands that you didn't get the chance to complete during the week
Plan or prep your meals and do your grocery shopping for the week ahead
Clean and organize your living space during your Sunday reset routine
Plan out your outfits for the week ahead
Write out a to do list of specific things you want to accomplish in the next week
Practice some self-care activities like yoga, meditation, or taking a relaxing bath
Reflect on the past week and identify areas for improvement
Read your favorite book or do some journaling
Now that you have a better idea of what to include in your Sunday reset routine, it's going to be easier to actually create one. What I would recommend doing is getting out a piece of paper and actually writing out everything that you want to include in yours as well as the order that you want to do everything in. Once you have all of that worked out, it will be so much easier to stick to it consistently because all of the steps you have to complete will be laid out right in front of you!
Here's a look at my own Sunday reset routine so you can get some inspiration for how to set yours up:
Wash all bedding: I like starting a new week off with a fresh set of sheets because it makes me feel refreshed! I love the feeling of everything being clean and smelling good, and I'm more motivated to keep everything neat and tidy when the bedding is all freshly washed.
Do a 12-3-30 treadmill workout: This is actually something I try to do at least five times a week, but it's really important for me to do it on a Sunday because then I'm setting the standard for the weekdays ahead. If I get it done on Sunday, then I'm much more likely to follow through with it for the rest of the week. If you're not familiar with 12-3-30, it involves walking on a treadmill with your incline set at 12 and speed set at 3 miles per hour for 30 minutes and it's supposed to be amazingly effective and burning fat and building muscle!
Complete 5-10 minutes of journaling: I like to do this as a means of reflection, which is an important part of my Sunday reset routine because I always want to be focused on improvement and what I can do better going forward.
Deep clean my apartment: This involves vacuuming, dusting, cleaning my kitchen and bathrooms in full, and putting every random thing that I left lying around over the last week back into its place. When you take the time to clean and organize your home or workspace, it will help you start the week off feeling refreshed and ready to take on all your other tasks throughout the week.
Review my calendar: When doing my Sunday reset routine, I'll take a look at any meetings or important things I have coming up during the week and make sure they're written down so that I'm not forgetting them. Before I had this system in place, I would sometimes miss really important things which is obviously not something I want to happen ever!
Set aside some time to relax and recharge: For me this includes taking a bath with some of my favorite products like candles and an exfoliating body scrub, spending some time reading a book, and making a FaceTime call or two to friends or family members.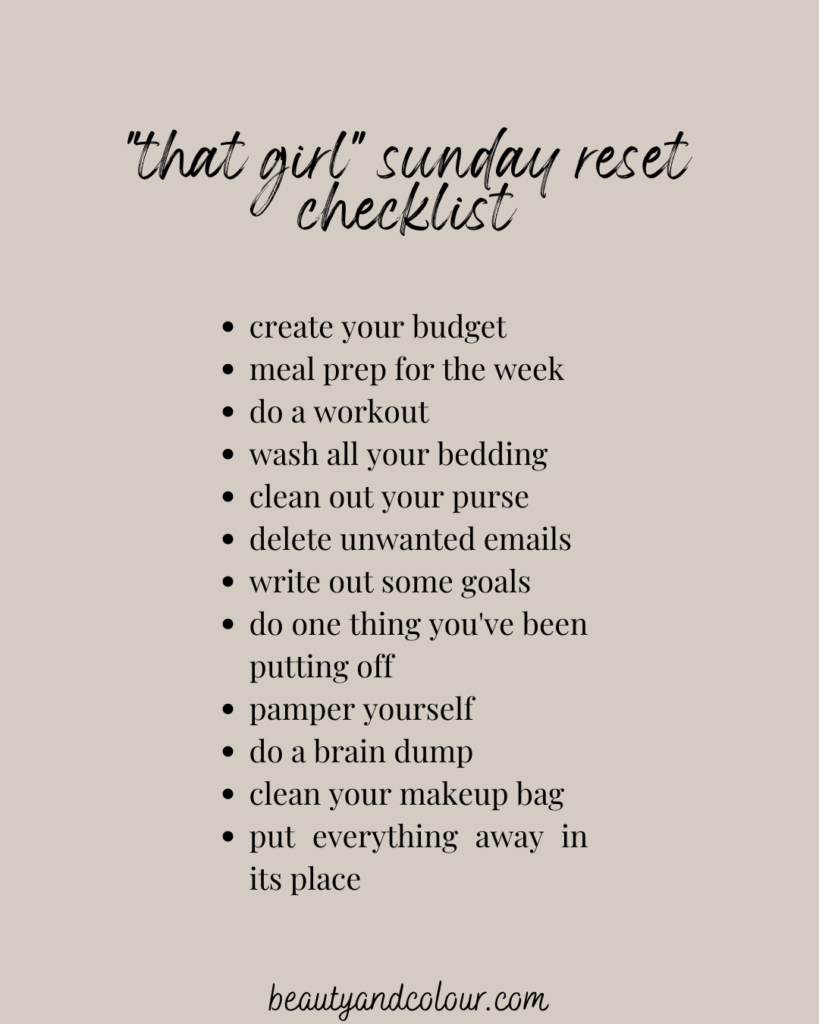 Related Posts:
To conclude, a Sunday reset routine can help you start the week off on the right foot. By taking some time to reflect, plan, and prepare, you'll feel more organized, less stressed, and 100% ready for the week ahead. Keep in mind that your own routine might look different from what you see on TikTok, and that is totally fine. The most important thing is that it works for you, not whether or not it looks aesthetic or like someone's routine that you follow on social media.
Just stay consistent and before long, you'll be doing all of the steps as easily as you get up and brush your teeth in the morning. And, after you've gotten into the regular habit of doing your Sunday reset routine, you should begin to notice huge positive improvements in your life and mindset.
Thank you for reading my best tips on how to create a Sunday reset routine, and be sure to share this post on Pinterest if you liked it 🙂